Greek Isles and Mediterranean Cruise
This is the ninth time we cruised with the Princess Cruise line. We both felt that this was one of the best ones. The whole trip included not only scenic spots, but many historical sites, and quite a number of UNESCO World Heritage Sites. Janice especially appreciated the history of these places. She was definitely in Seventh Heaven! Take a look at the map below: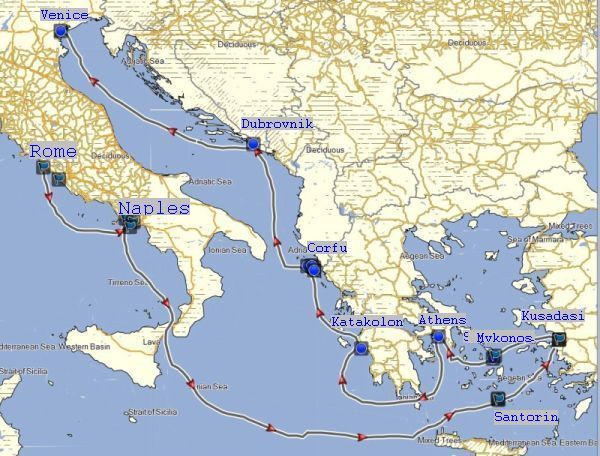 The trip started in Rome and took 12 days to get to Venice, it made a big cicle!
Let me start from the beginning. We had been in Rome for a week several years ago so we did not plan to visit the city on this trip. However, we arrived in Rome at eight o'clock in the morning and, since the check-in time for the ship was at one in the afternoon, we took a bus tour of Rome in the morning. We saw some familiar spots and many forgotten ones, too! We certainly cannot tell you how much Rome has changed! Below are some of my shots from the bus!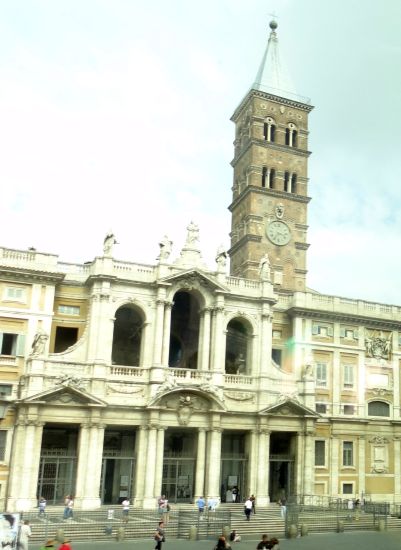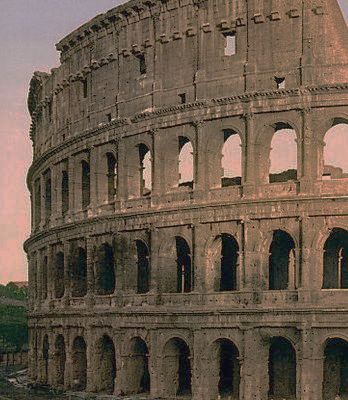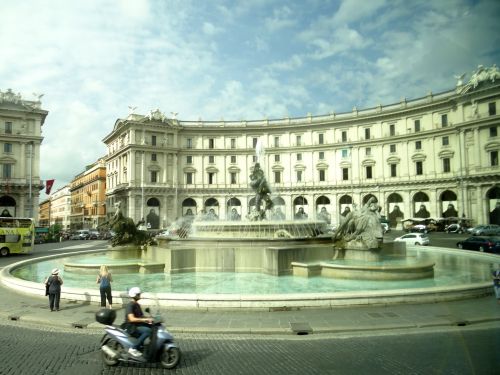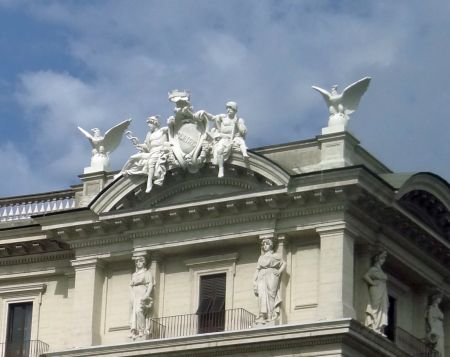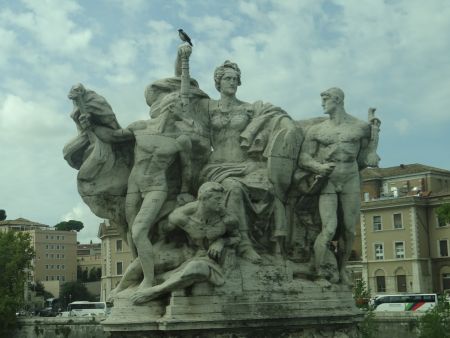 Our second stop was at Naples. We took a one day tour from there to Sorrento and Pompeii. You could almost feel the volcanic mountinain watching us in the background. Sorrento is a romatic city. It has a beautiful shore line is definitely a tourist town. We walked in the city's narrow streets, had a picnic lunch outside a church, and soaked in some of the special flavor that only this town posesses!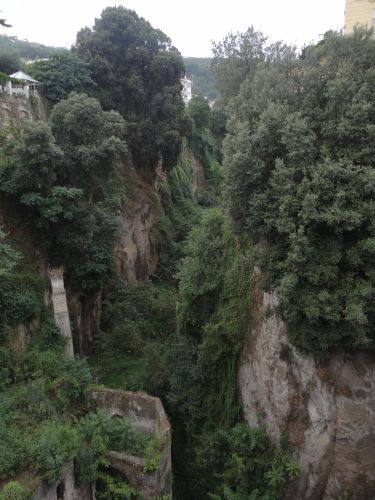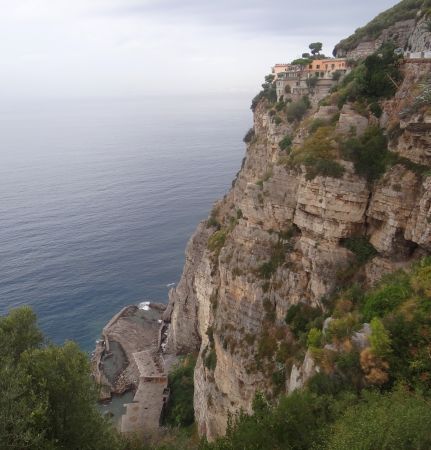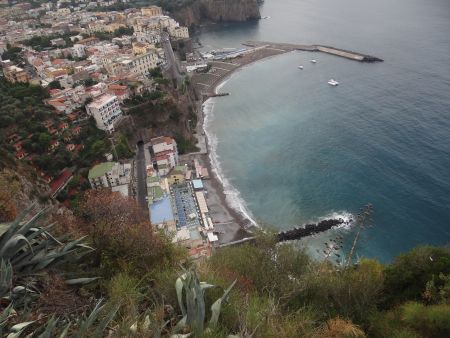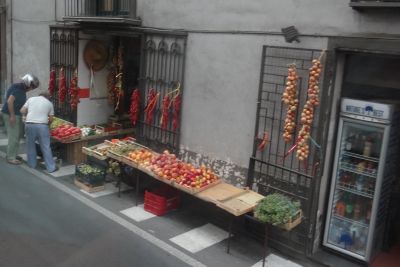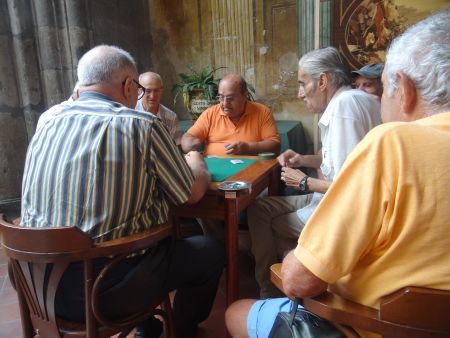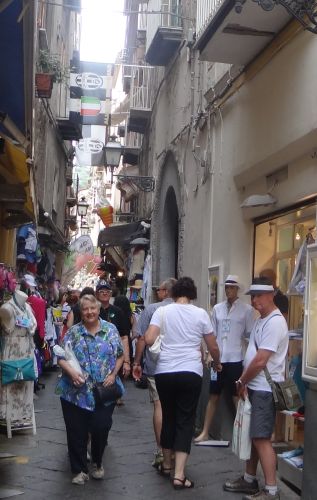 Then we went to see the Ruins in Pompeii. It was quite a sight. The eruption happened in 79AD. Close to 30,000 people were burried in 50 feet of ash. This site is still being excavated today.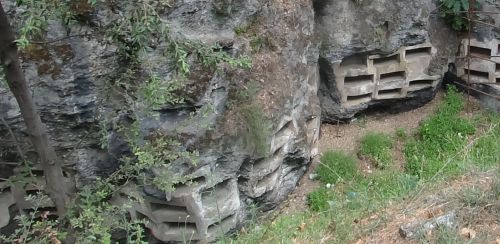 Burial ground!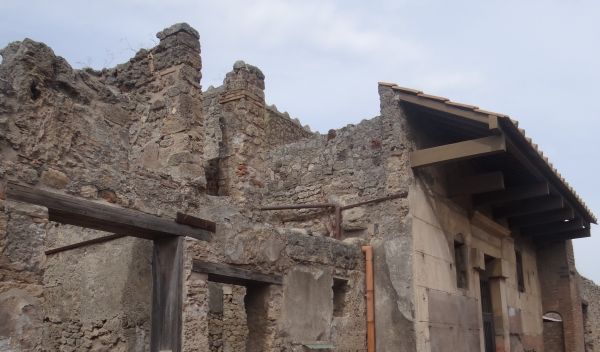 A house!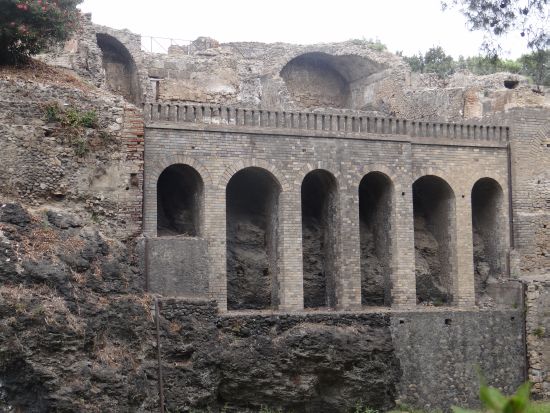 a theater!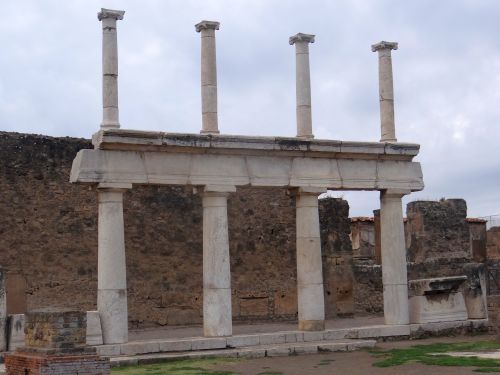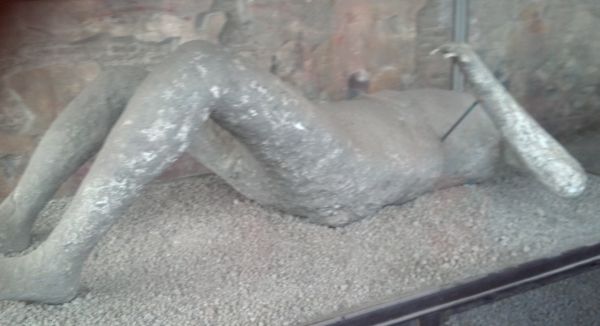 a body!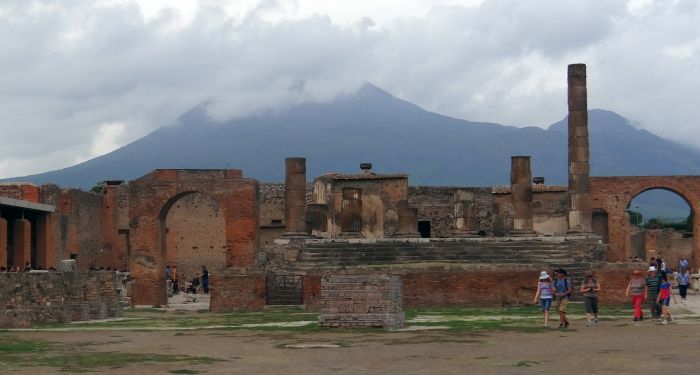 That's the Vulcano!
Kai hurt her right knee just before we got here. She suffered quite a bit of pain and had a hard time to get around this stone road where walking was required.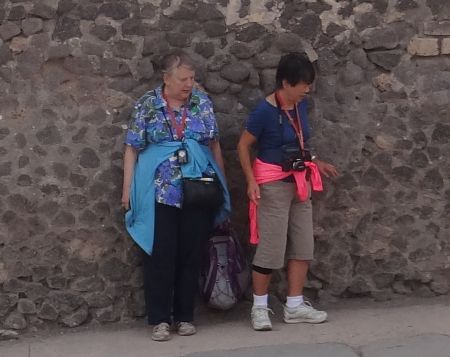 Our next stop was the beautiful Island of Santorini. Janice and I were there before, but now there is an excavation of a newly found ruin. This ancient site of Akrotiri is about 3700 years old. It was abandoned when the volcano that shaped Santorini exploded. It is well preserved and features an in-door plumbing system! However, many items have been moved to the Athens Museum!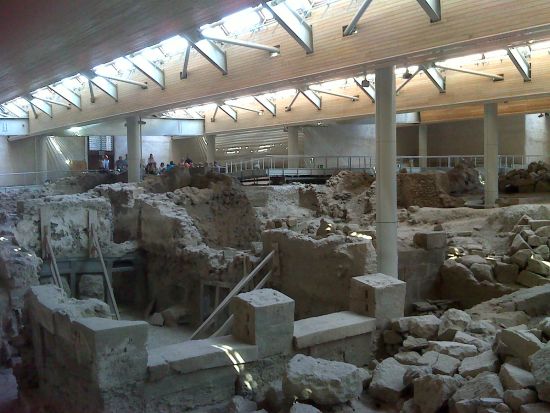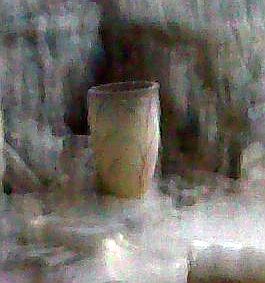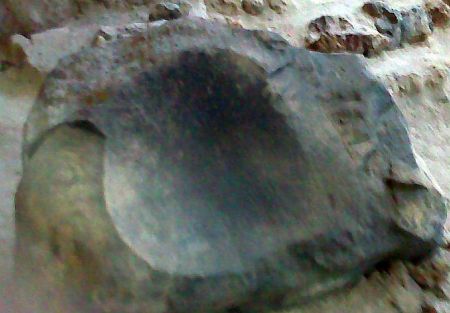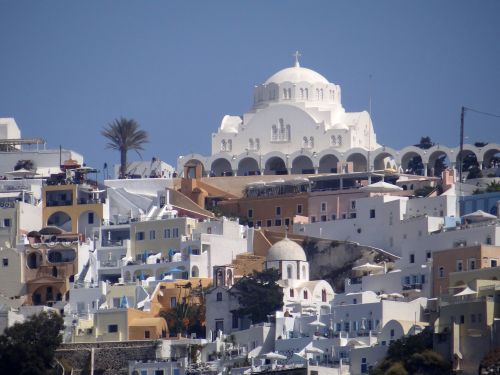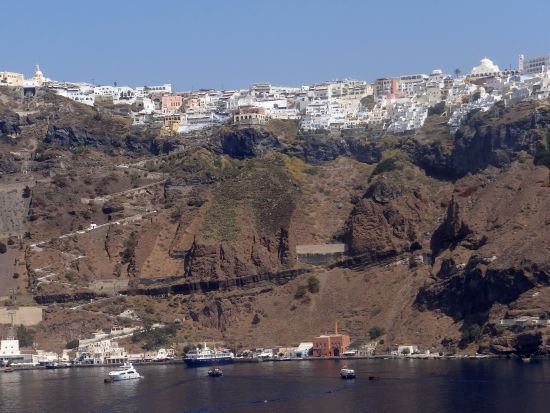 The Caldera
Grapes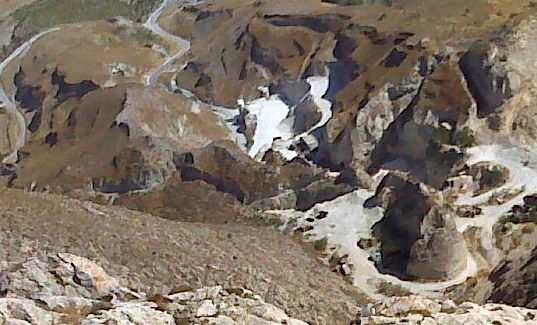 very dry!
Every morning we arrived at a new place. This gave us a whole day for the tours and other activities which wasvery nice. We arried at Kusadusi, Turkey, next. Again Janice and I had been here before. So we did not take any official tours. We just took a walk around the town for a couple of miles. It was our light day!

From the harbour, you can see the Statue on the left of the mountain.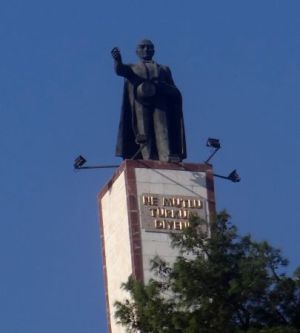 We walked up!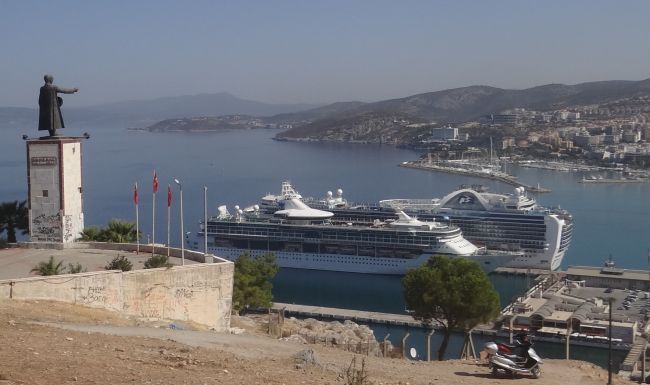 I made it to the top! Below is our ship.

You could see the whole city!
We arrived at Mykonos on the fifth day of our trip. We took a nice tour to a nearby island, Delos, which was an important location in ancient Greece. Legend has it that the God Apollo was born here with his twin, the Goddess Artemis, the Sun and the Moon. This ruin was another amazing site. The whole island has been designated as a museum. We took a ferry to spend half a day there, touring the ancient city as well as the sacred area.

the whole place!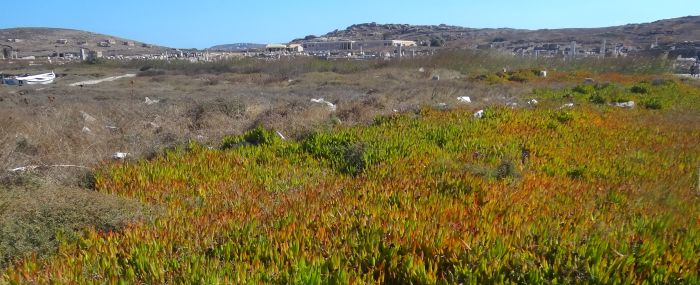 the only plants I saw!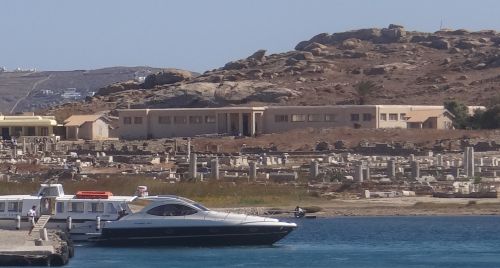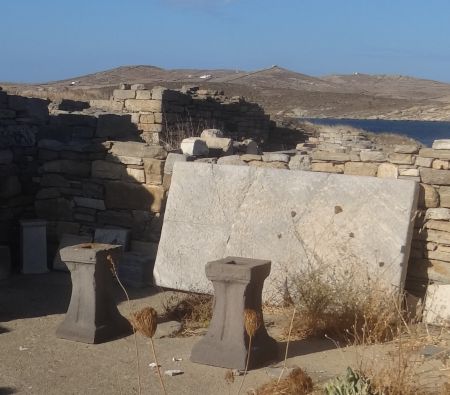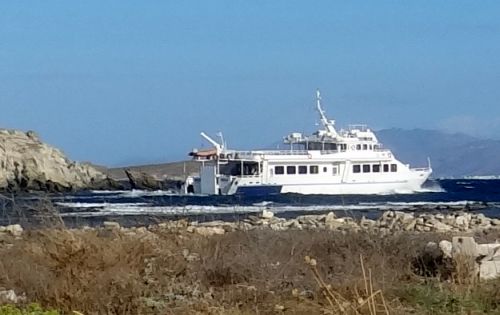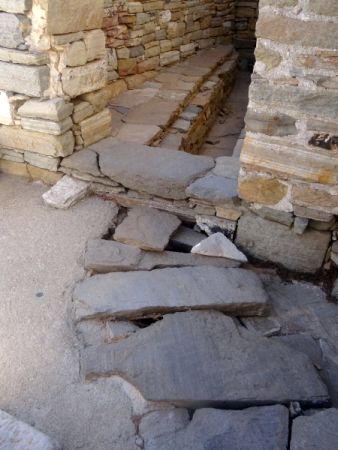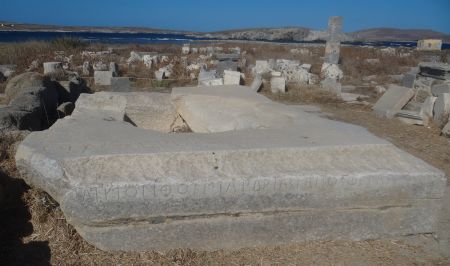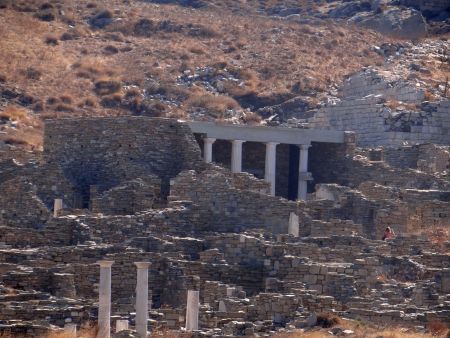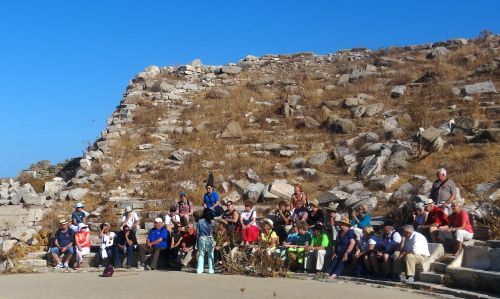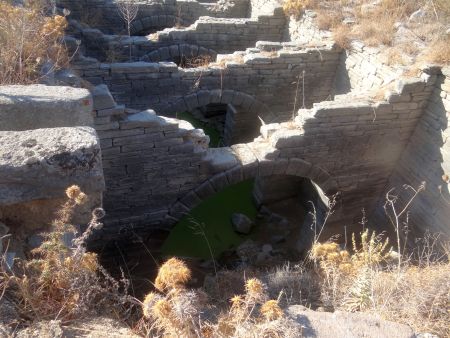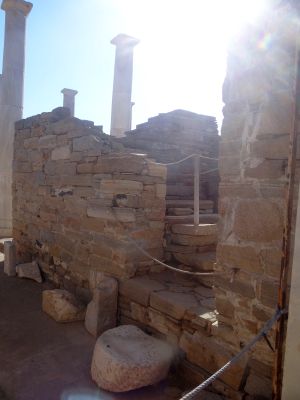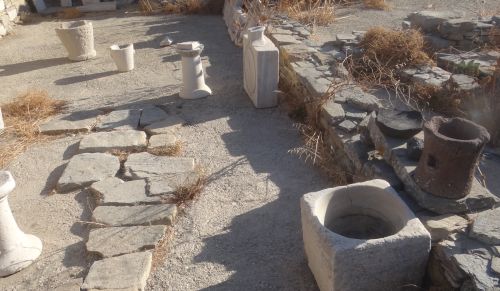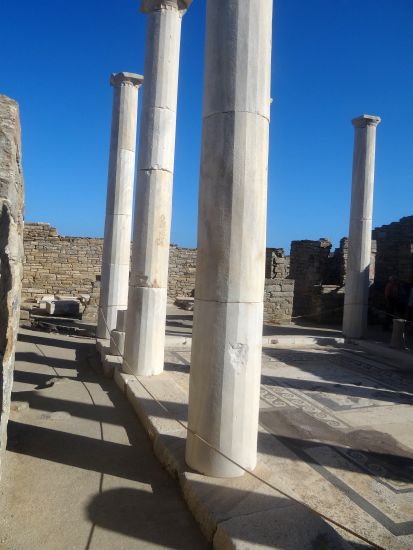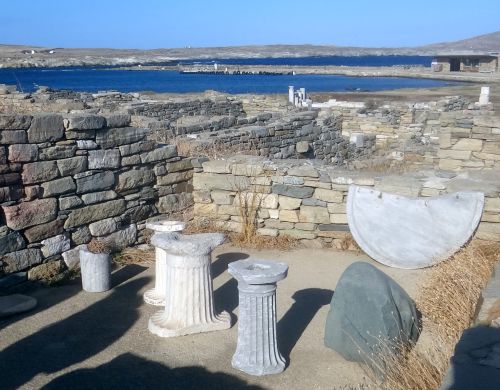 Click here for the second part of the trip