Another Banqiao Reunion
While we might not have talked much in school, for one reason or another, we certainly have made up the difference during these reunion times. Since we started to get together, we have been meeting "officially" almost every half a year. The main goal of the reunion this year was to see the cherry blossoms in Washington, DC, and then to visit America's historical town, Williamsburg, in Virginia. Our class leader Chen Jia-zin's friend, Carol Fang, lives near Williamsburg and was kind enough to invite everyone to visit there in her hometown. Vincent and Susan Lee were in charge of local arrangements in the Washington area. On this webpage, I will show you some of the pictures I took, in the order of our daily events. The first four nights, were in the DC area and the next three nights were in the Williamsburg area. You will see that the evening dinners were clearly our main events every day. However, we certainly had many other activities to make this "over-seventies" old group get enough exercise for their food intake!
Washington, DC, area:
The first night's dinner was hosted by Vincent and Susan at their home in Potomac, MD. We had quite a lot of food, including blue crabs provided by our new member, Peng Yuan-kang.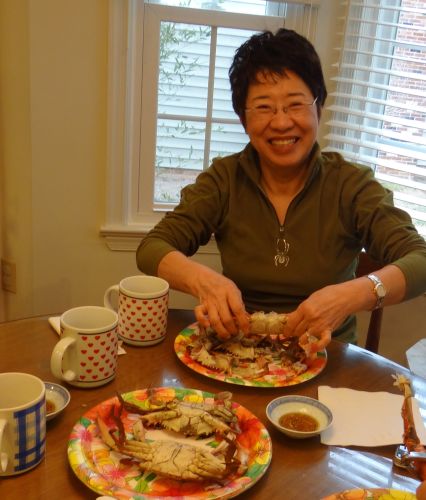 What a beautiful smile while eating her crabs!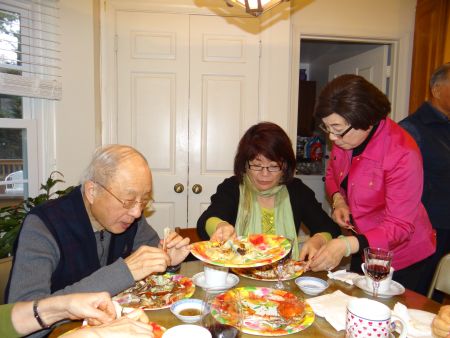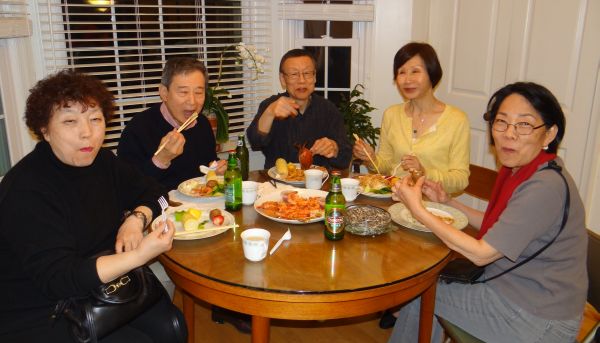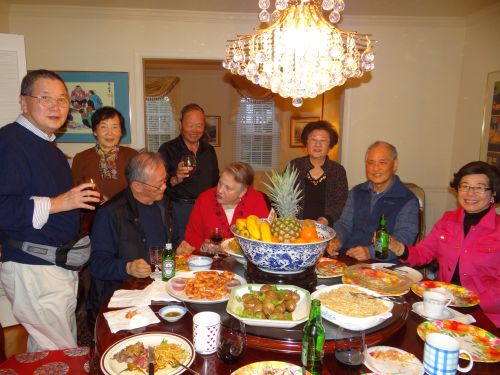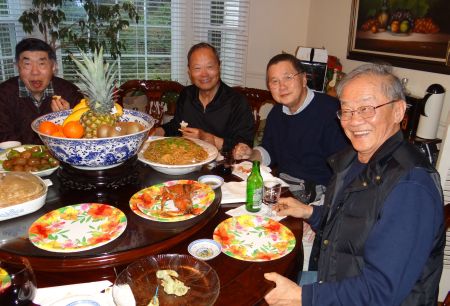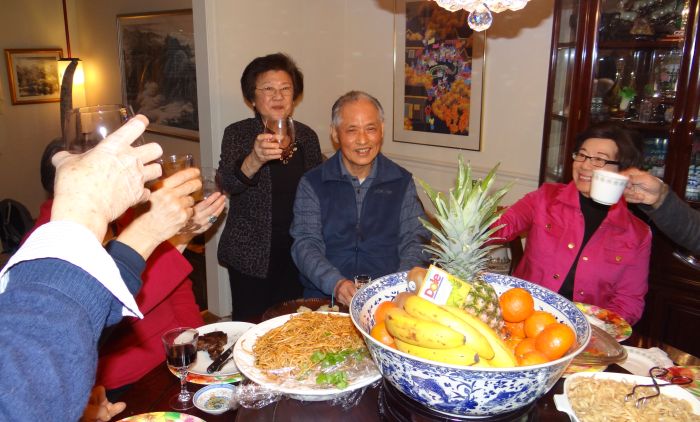 To our hosts!
On the second day, we met at the Tidal-Basin, but the cherry blossums were not cooperating! We only got to see the Jefferson Memorial and take a group picture.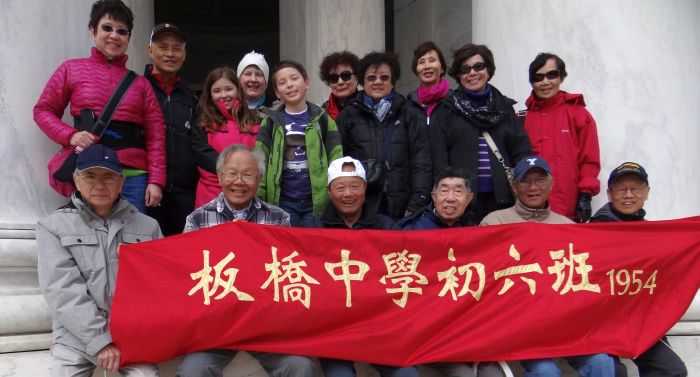 Two of o ur grand children were included.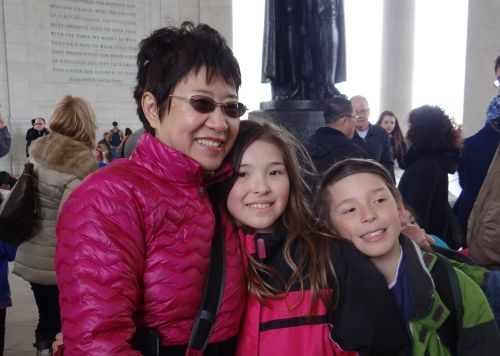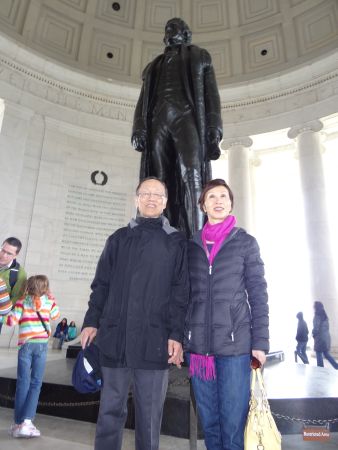 Andy and Mei-sen
Dinner was at a Chinese Resturrant in Gaithersburg, specializing in seafood: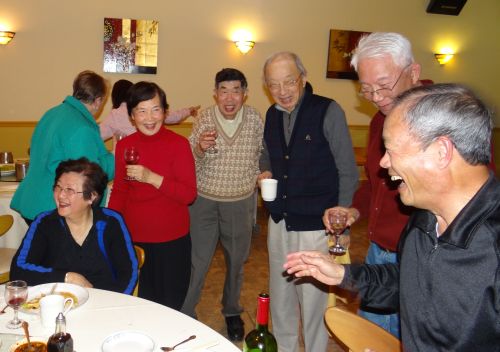 Yes, they are happy!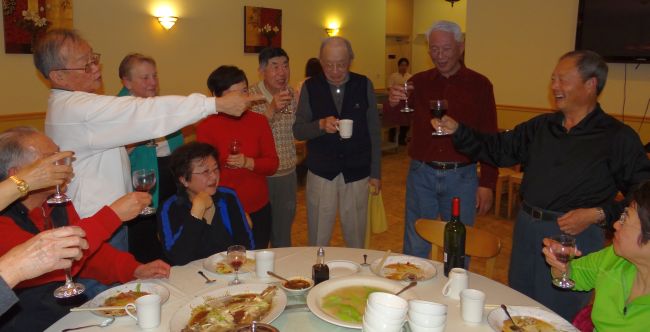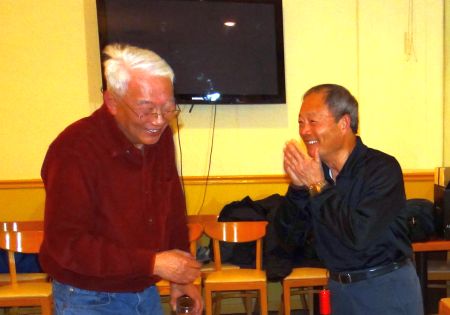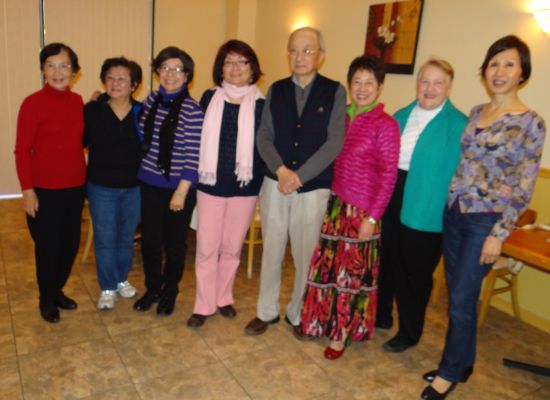 Teacher Sun with all girls!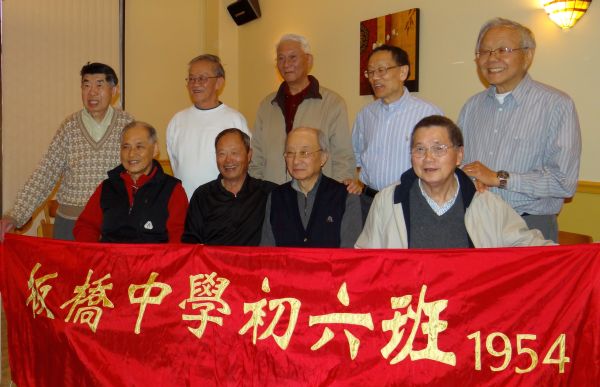 Banqiao Boys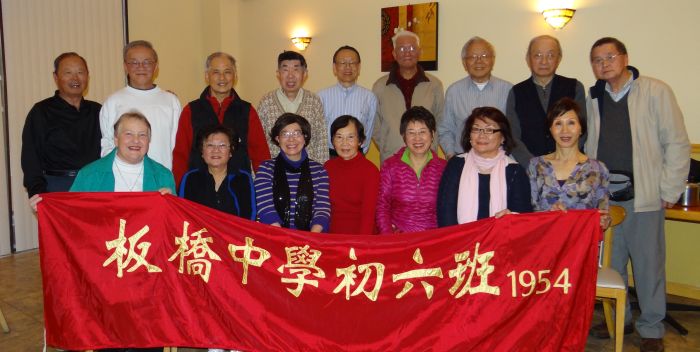 The second day we had some Chinese breakfast at the same restaurant and then went to Great Falls on the Maryland side, since it was a beautiful day!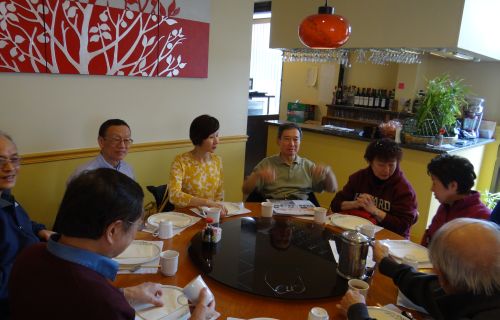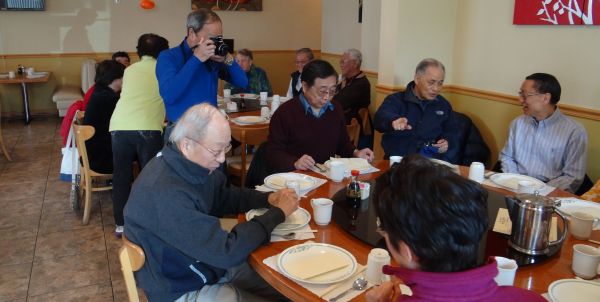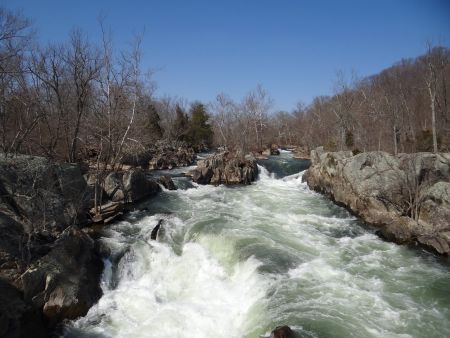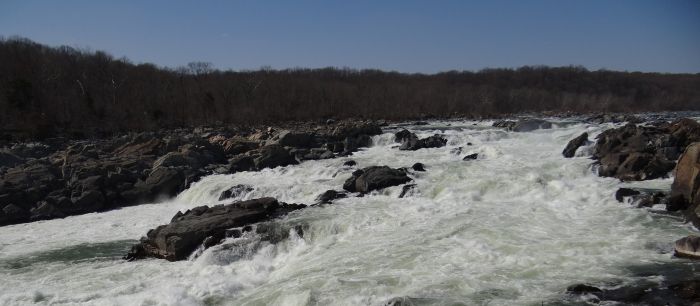 N ever forget to exercise!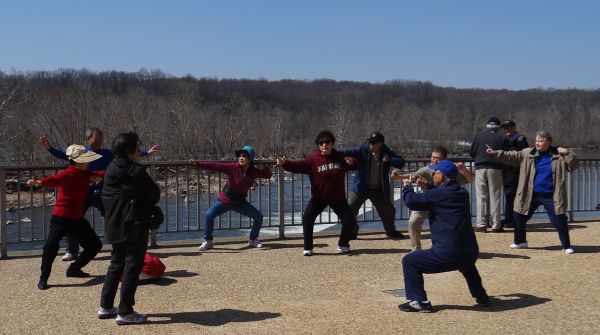 That night the Chows invited the whole group to the Kennedy Center Rooftop Restaurant for a formal dinner, in a nice private room, to celebrate their 50th wedding anniversary - two years ahead of time: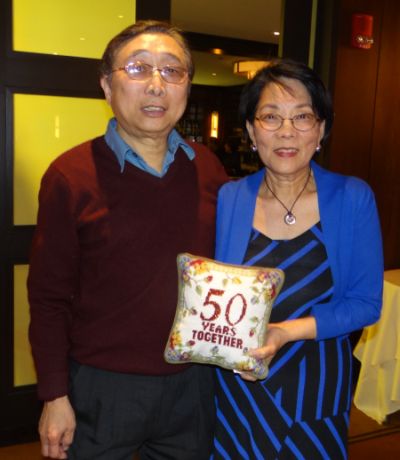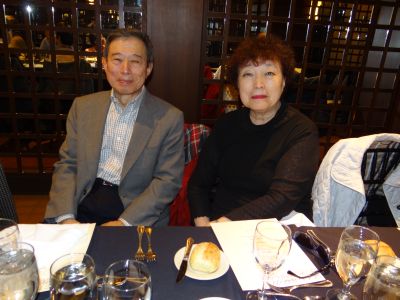 The Kaos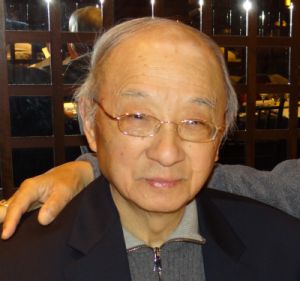 Sun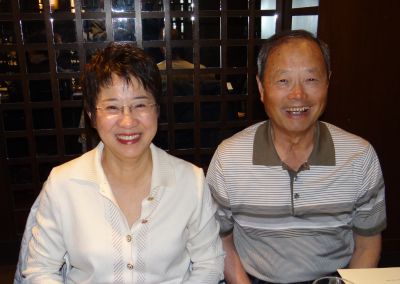 Chen & Carol
The Lees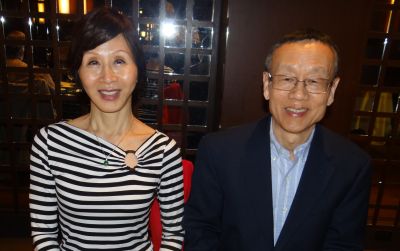 Andy & Mei-sen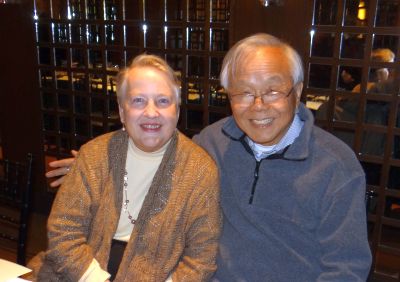 The Huangs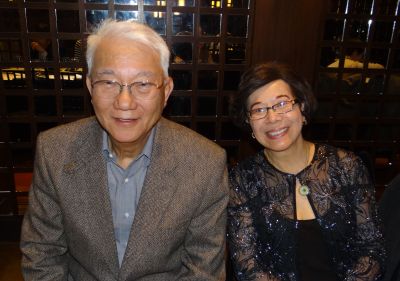 The Ties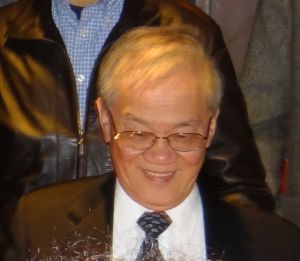 Peng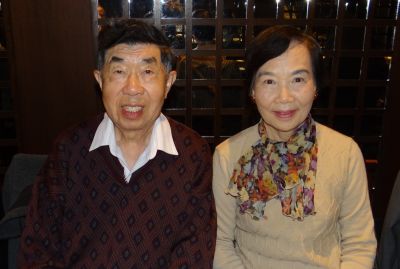 The Chus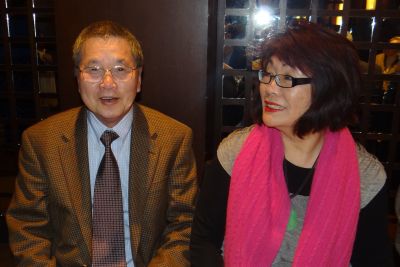 The Tus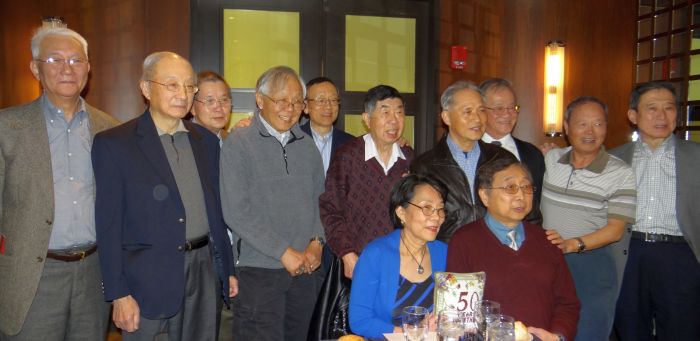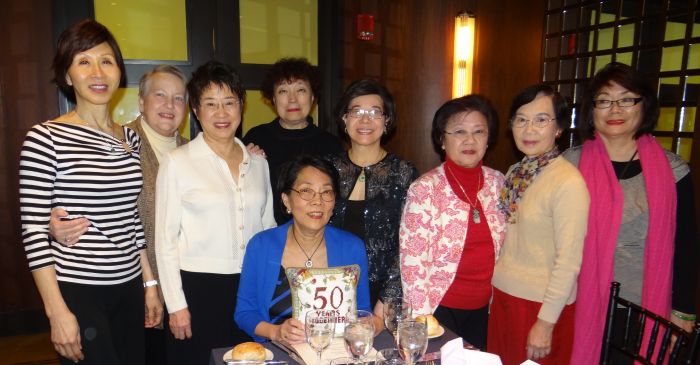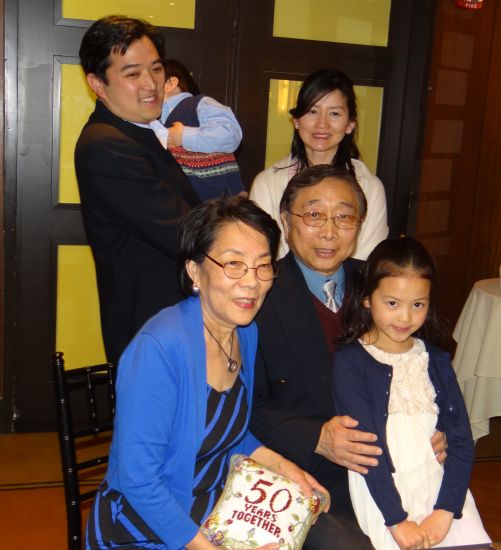 Three generations
On the fourth and final day in DC, we want to get a taste of the Smithsonian Museums, which are so famous worldwide. Peng was our guide, and we visited three museums: American History, Natural History, and Modern Art. In Chinese, we would describe our visit as "appreciating the beauty of a delicate flower while on horse back". We saw the magnitude, but missed the details!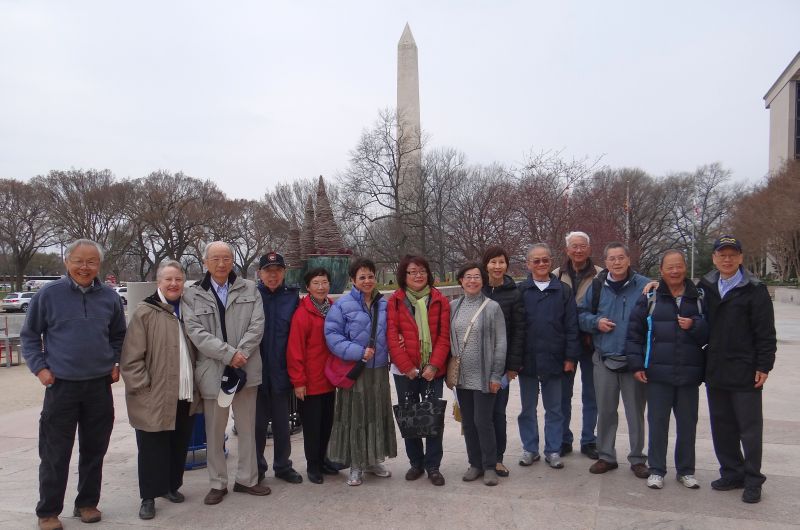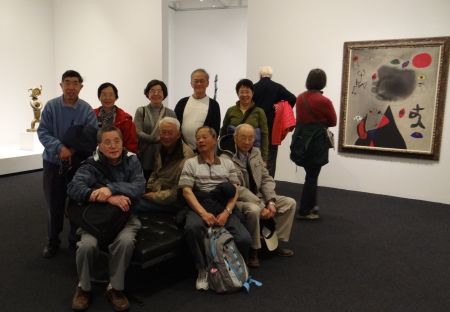 Our final meal was at a Rockville Resturant, Far East. It was quite good and everyone appreciated the well-prepared food.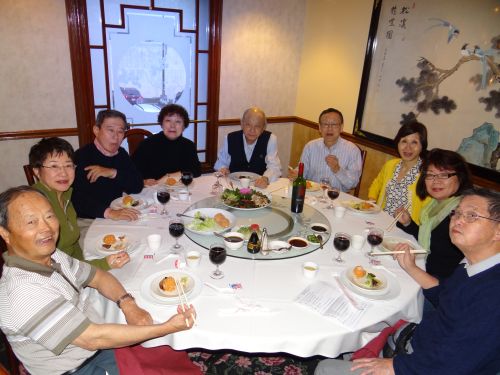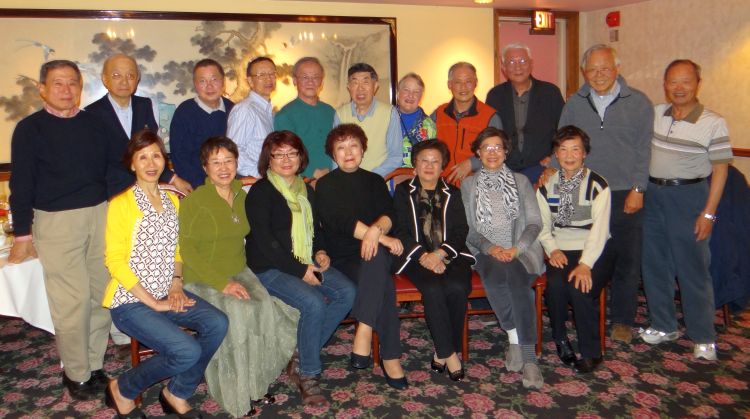 Click here to go to Part Two - the Williamsburg trip!
This Web Page Created with PageBreeze Free HTML Editor