China 2014 Second Part
3) Kunming Region:
Arriving in Kunming in mid morning, we did not waste much time but set off for the Stone Forest after lunch, a trip which took 1.5 hours by car. The Stone Forest is a lovely place. The rain came and went but it did not hinder us much!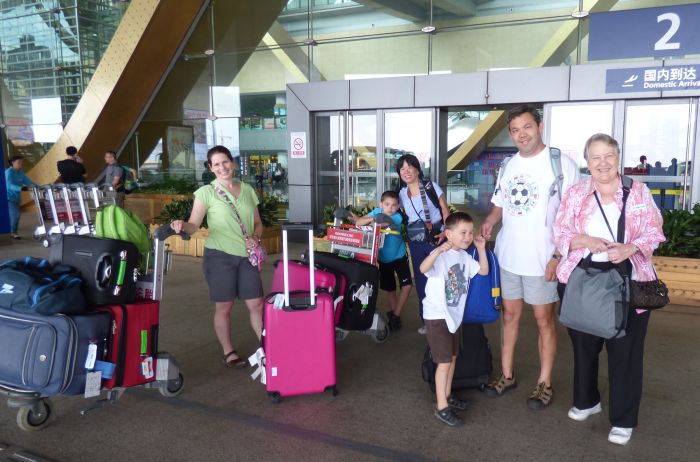 This is a famous Chinese minority area. We saw many different costumes worn by people and guides. A couple of examples are below: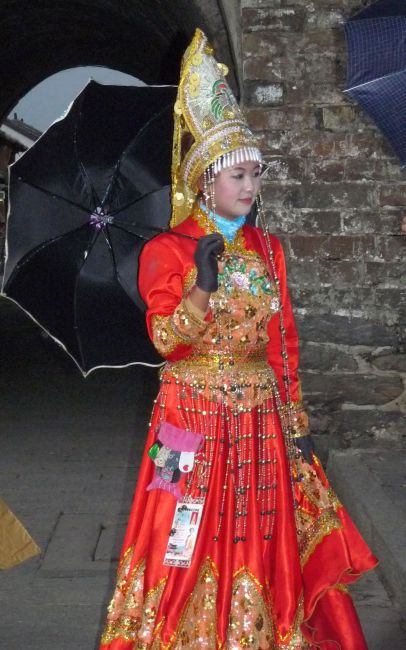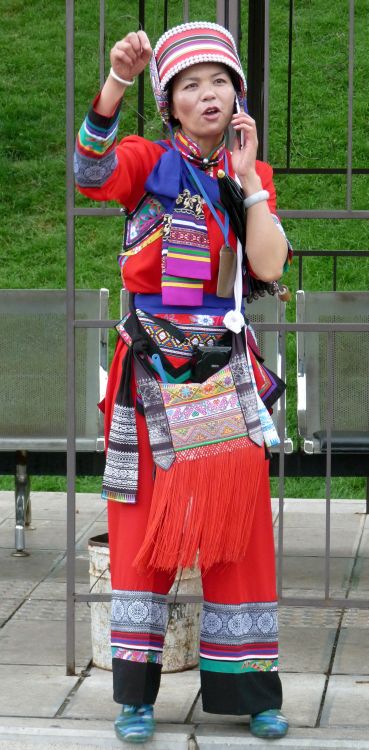 Notice the cell phone in her hand!
At night, we were invited by Hanna Stone of Johnson City, TN, to a hot pot dinner in downtown Kunming. It was raining quite a bit , but that did not decrease out excitement.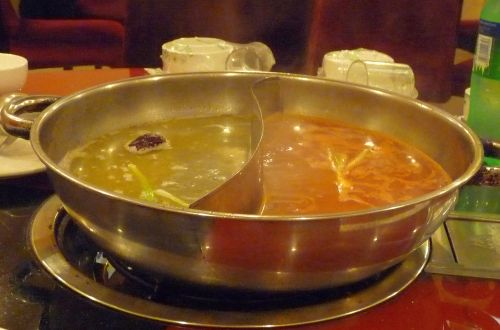 The red-color side was spicy and the other side was not. There were plenty of choices: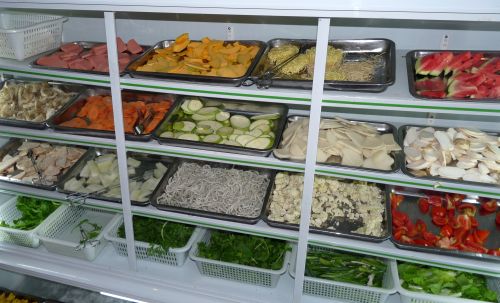 Extra fish meat and meatballs were added separately.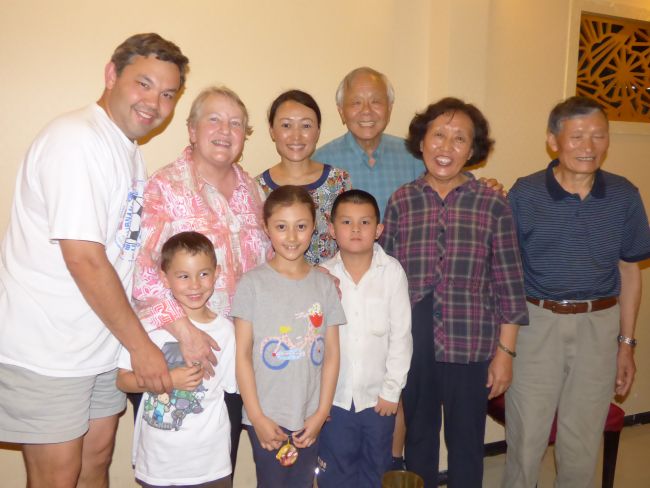 This picture was taken with Hanna's parents and daughter Sophie. Matthew was not there as he felt tired and stayed in the hotel with Elizabeth.
We found that people use different rain gear here. These are pictures of what we called a double header and a canopy: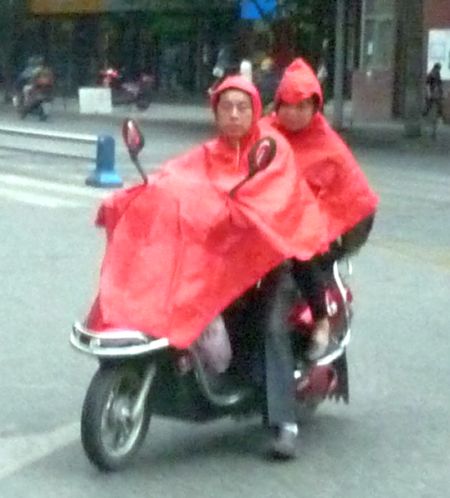 a rain coat for two!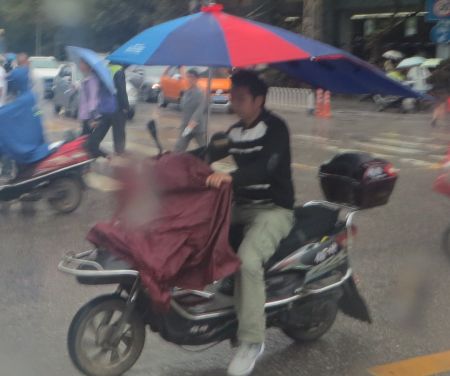 see the tail-end?
Next morning, we drove 5 hours to Dali - it was a bit too long! There were rest stops on the way with restroom facilities and food etc. for sale. But they did not alway have western toilets for ladies, which is tough for some. There were some features the kids found interesting: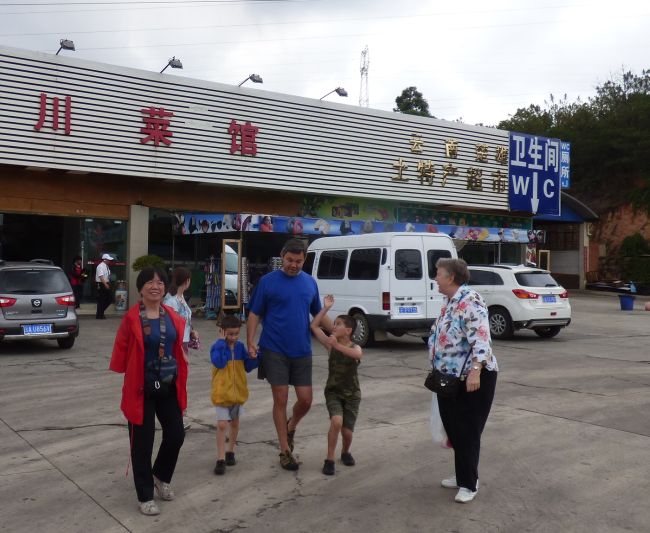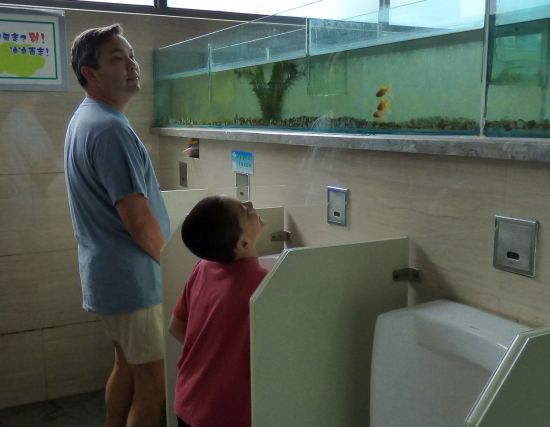 Yes, it was a fish tank above the men's toilet so that you could enjoy it while visiting the restroom, as Matthew and Steven did!
While this is very rural area, with small villages, the highway was built with signs and route information well dispalyed: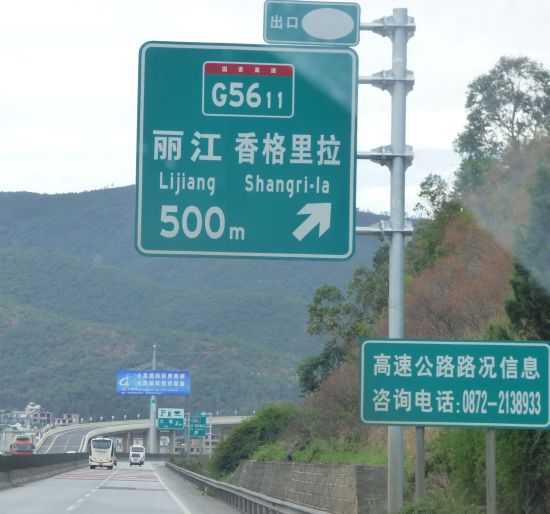 We were very impressed!
Dali is a beautiful place: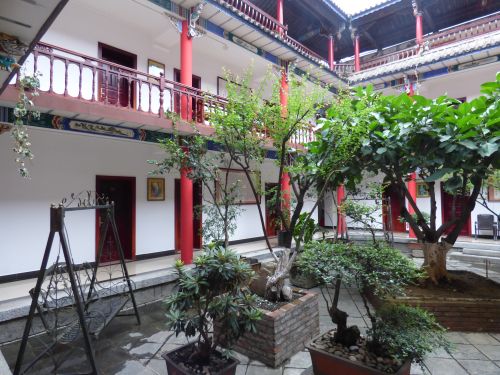 our hotel courtyard!

mountains!

temples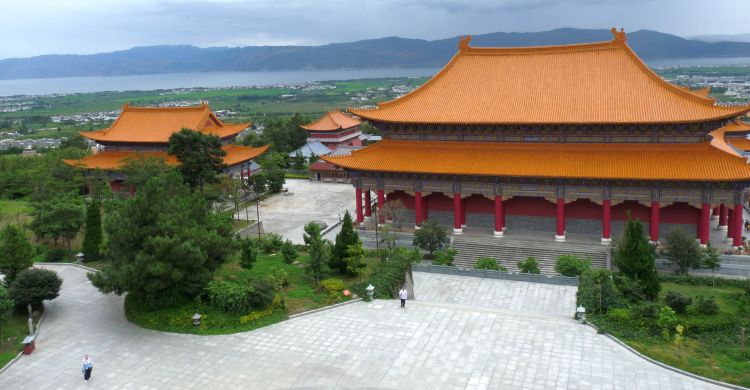 There were three thousand-year-old pagodas and a beautiful lake!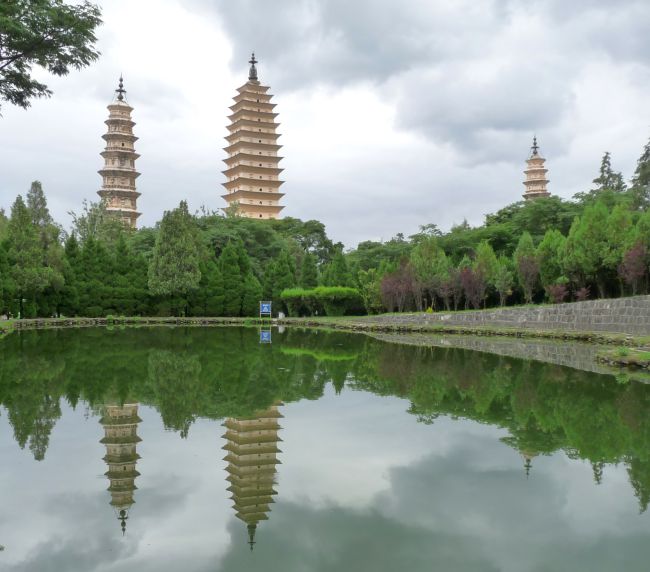 reflections!
We took a lot of pictures here, included were: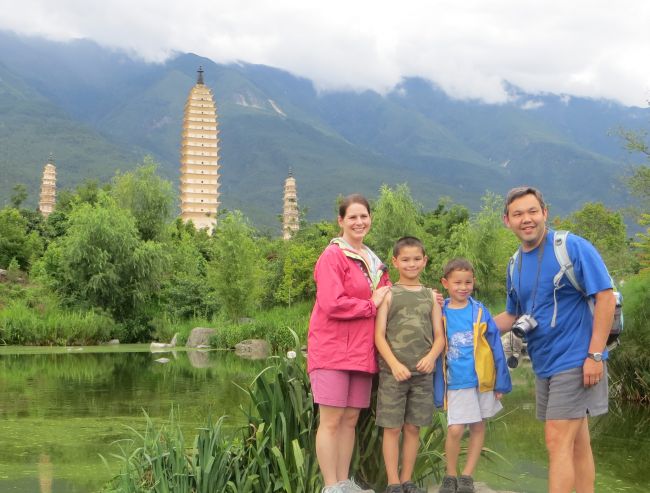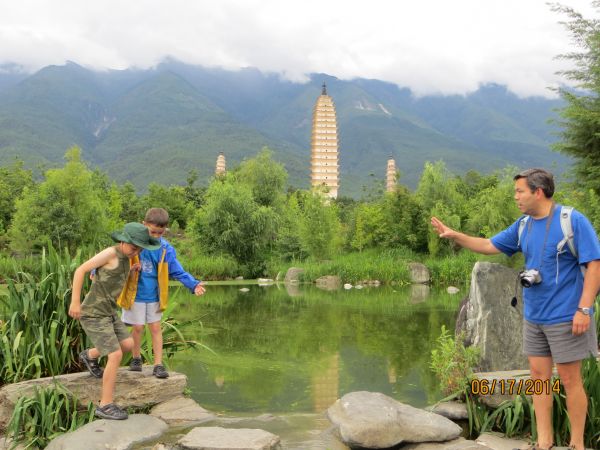 Careful!!!
and there were other intersting features, a local bird: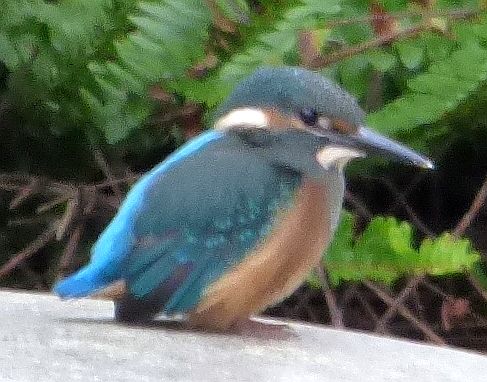 and local flowers: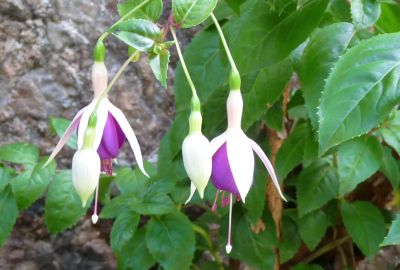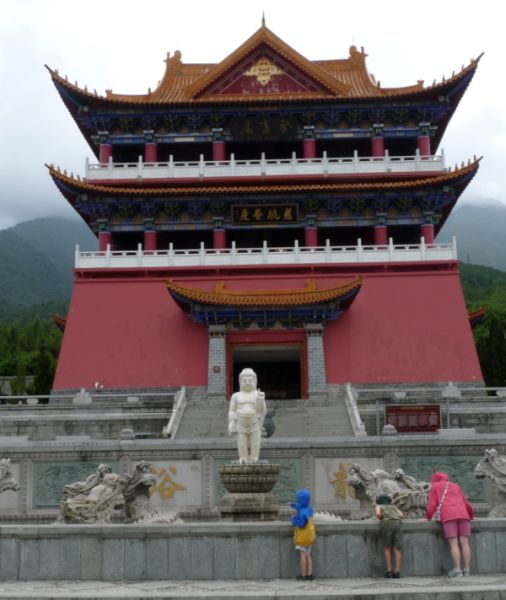 a fountain with nine dragons!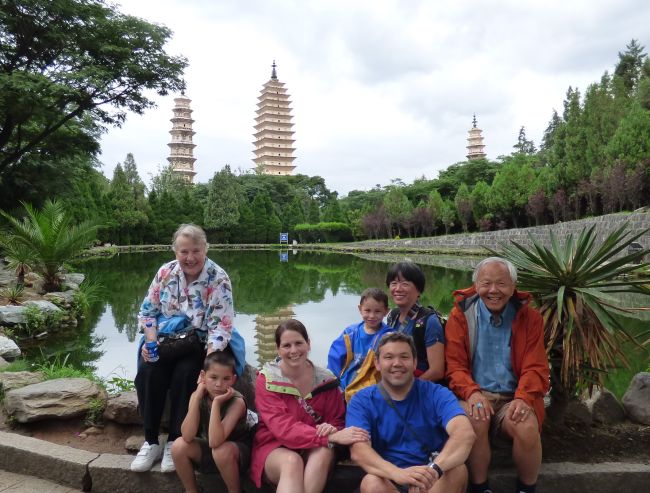 another group picture!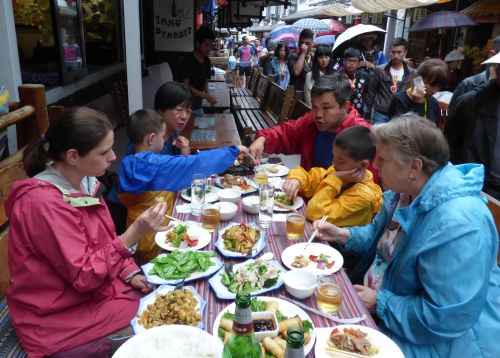 an outside resturant!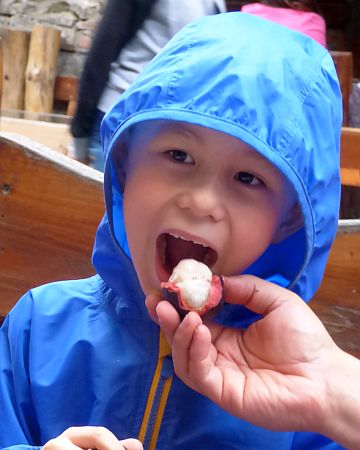 David tried a new fruit, Mangosteen (山竹Shanzhu)
After another 3.5 hour drive, we arrived at a place which had an elevation of about 7,800 ft, Lijiang. Unfortunately, David got sick, primarily because of his response to the elevation. We went to the hospital twice. In the morning we went to a pediatric hospital where the doctor just tried a bit of medicine to make David comfortable. He did not respond well and we had to go to anther, regular hospital. That was definitely quite an story. This time the doctor did a blood test and found that David's stomach lining was infected because of his cough. He was given some anti-inflamatory medicine and three bags of 250mi glucose water to rehydrate him. He responded to this treatment quickly and his color was back almost immediately. The pictures below were taken with my cell phone: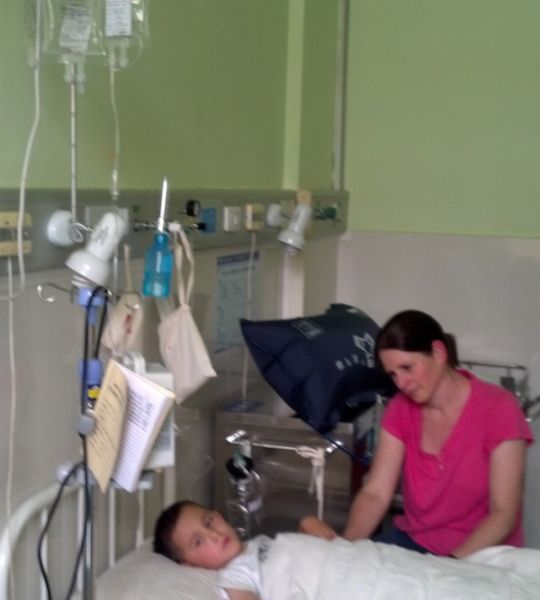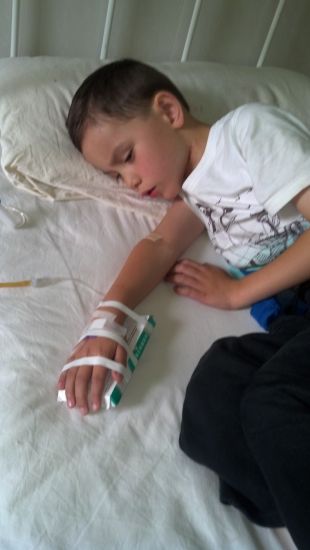 I am sure that Elizabeth will tell this story for a long while!
Lijiang was still a very nice place, although we skipped a couple of things on our itinerary.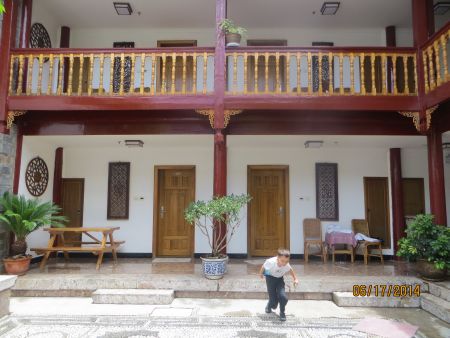 Hotel court yard - David was clearly feeling better!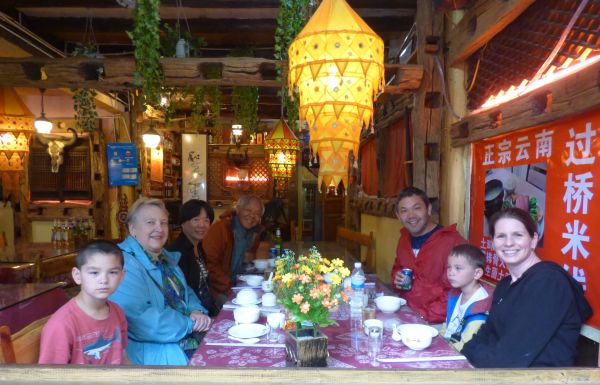 Our dining place, with a Taiwanese owner!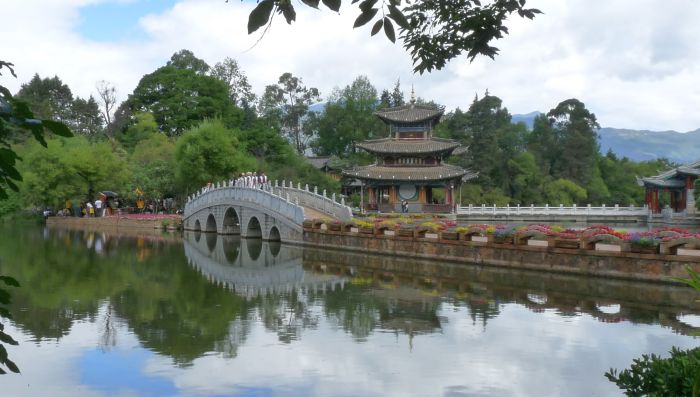 Black Dragon Pool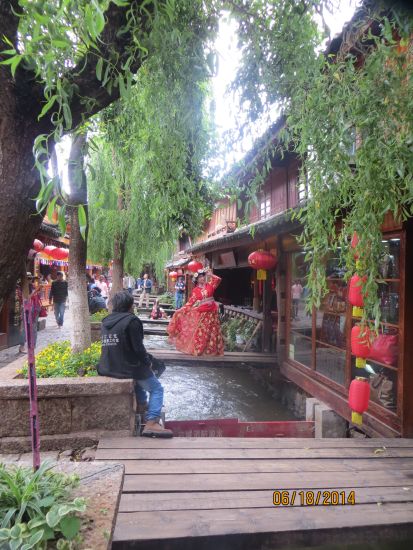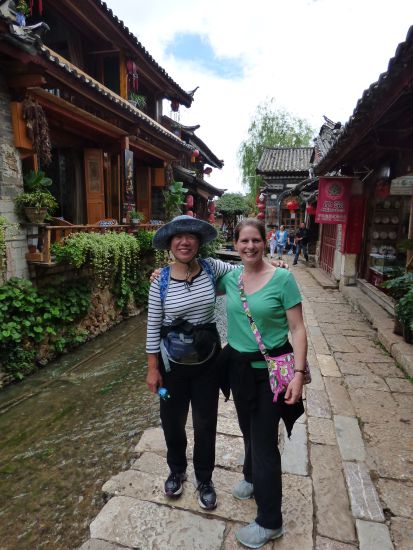 !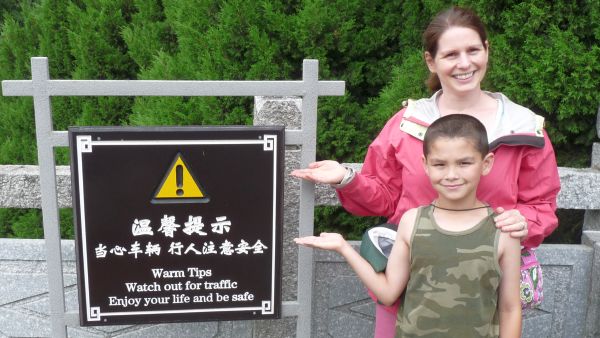 some interesting signs!