China 2014
We planned this trip with our son's family for quite a while, ever since we made a China trip in 2012 with our daughter's family, which was quite successful. Both Munoz grand children have been talking about how much they enjoyed the experience. That created some pressure to make this trip at least comparable. First of all, we decided not to go in August as we did in 2012, as we just felt it was too hot at that time. Traveling in June was already a big improvement.We were only affected by rain in one city, with moderate temperatures most of the time. There is no question that we enjoyed the trip better at this temperature.Our trip covered five big regions:.
1) Beijing, which included the Forbidden City, the Great Wall and the Temple of Heaven, as well as an acrobatic show.
2) Loyang area, which included: the Longmen Grottes, the White Horse Temple, and Shaolin Temple with a Gongfu Arts demostration.
3) Kunming Area, which included: the Stone Forest, Dali's Three Pagodas, old City streets, and Lijiang's Ancient Town with a trip to Black Dragon Pool.
4) Chengdu area, which included: the Panda Preserve, a Dinasaur Museum, the Lashan Big Buddha, and a face-changing show.
5) The Huangshan, Tunxi, and Shanghai Area, which included: a night on the top of Huangsan, a cruise on the Bund, the Pearl Tower, the Shanghai Museum, and an ERA show.
Since we have so much to tell you, I am going to make an artificial separation of our presentaion into four parts so that you can load easilly.
1) Beijing Region:
A group picture of our arrival, full of energy: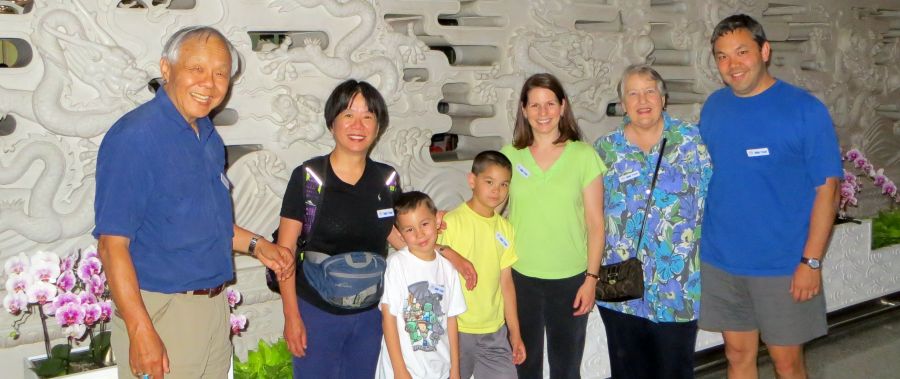 No one was tired! Amazing !!!
Our hotel was near both the Olympic Village and the Ethnic Minorities of China Village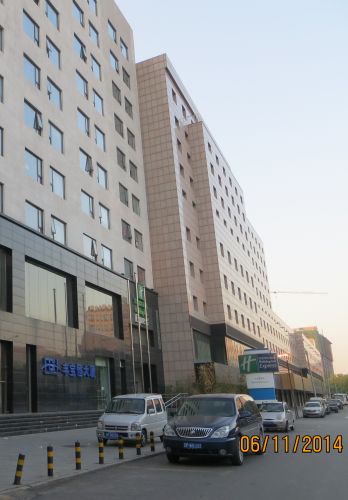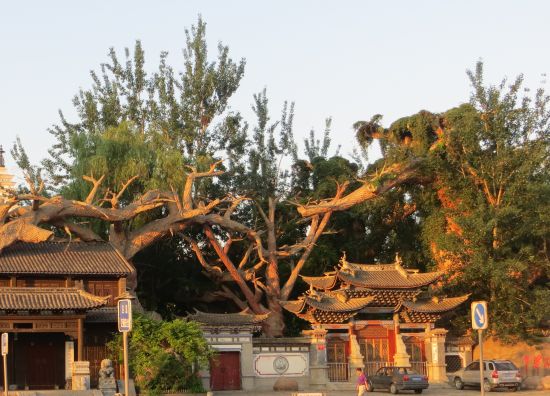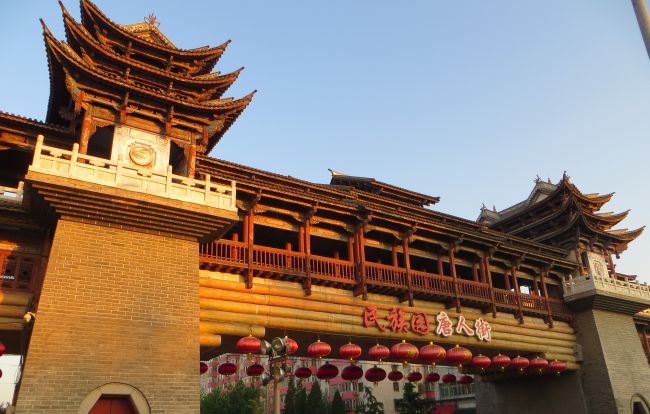 We started our tour the next day: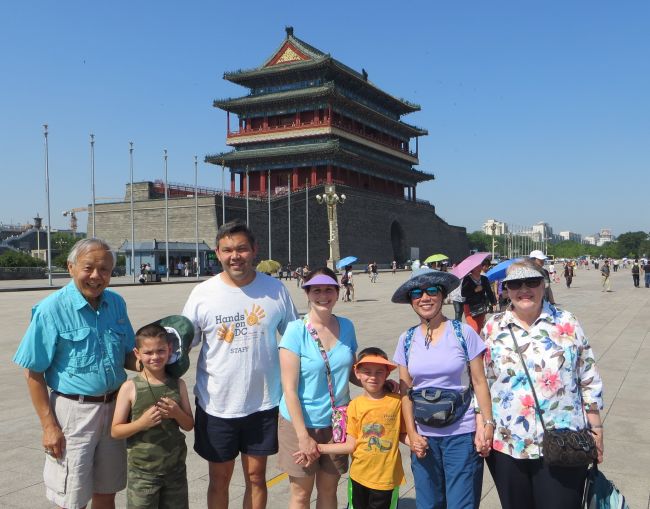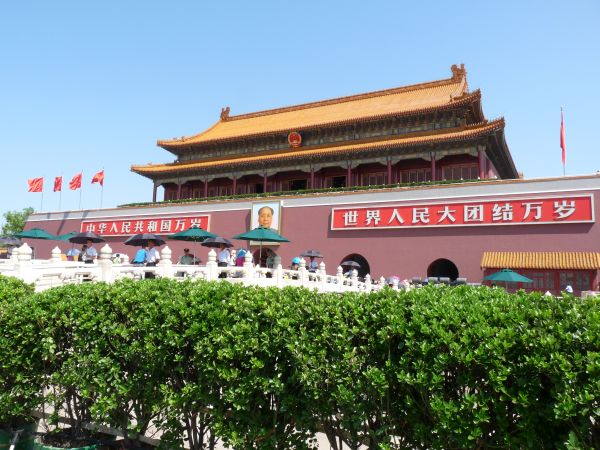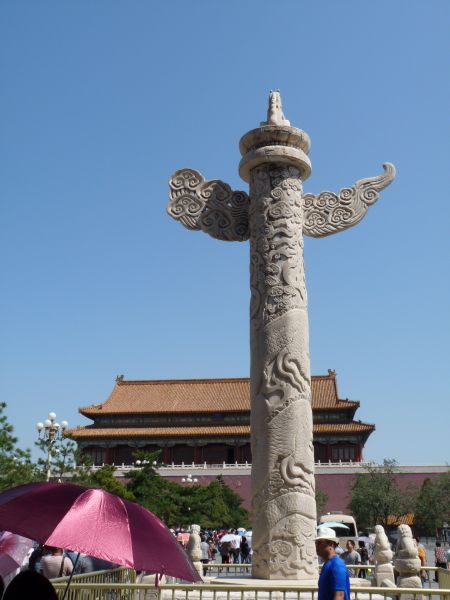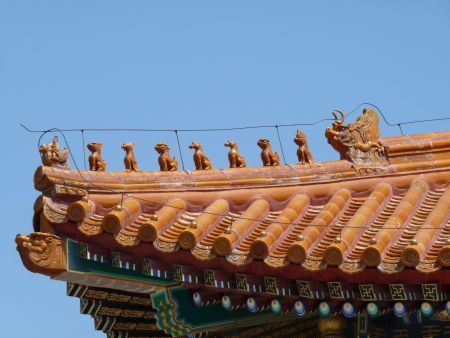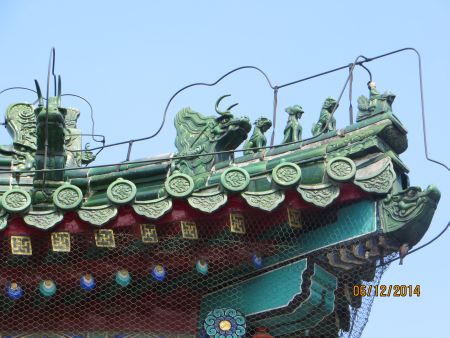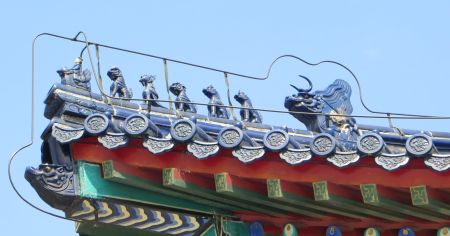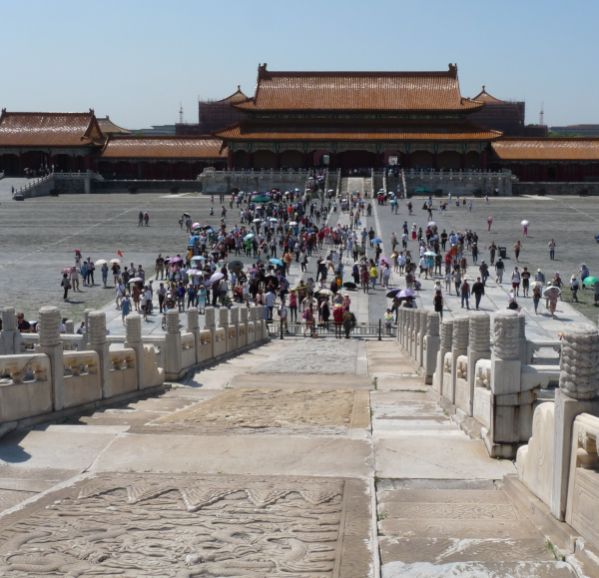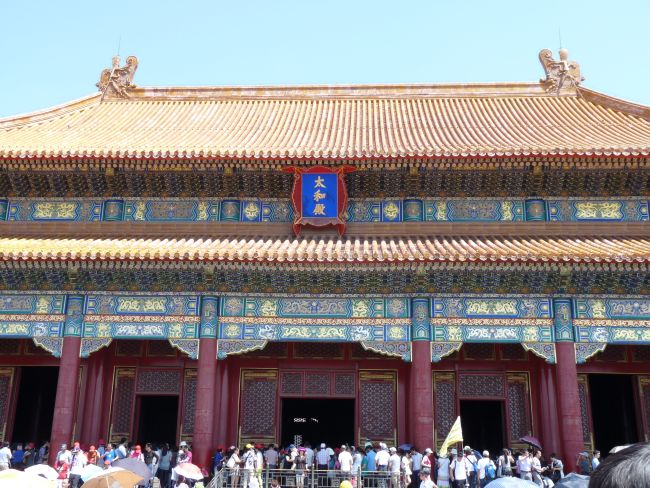 It was a hot day, and a shady place was hard to find. We appreciated every chance we got: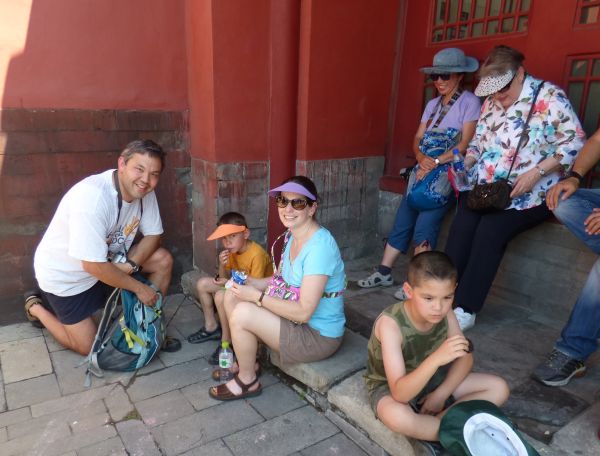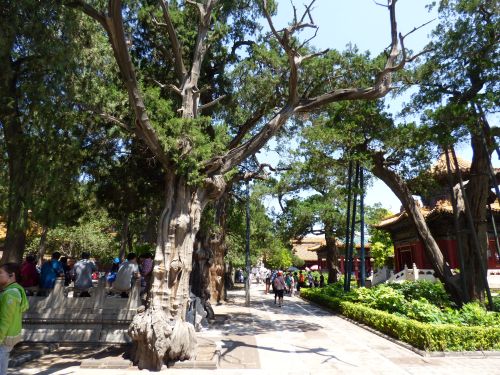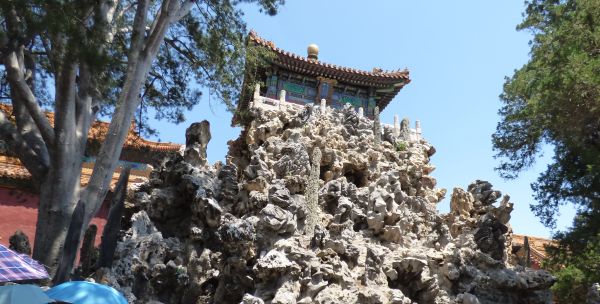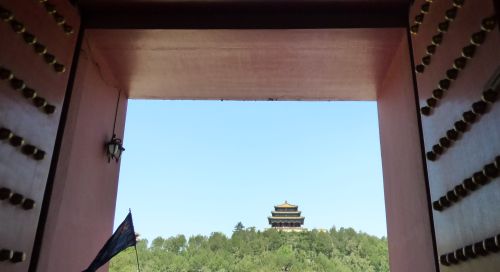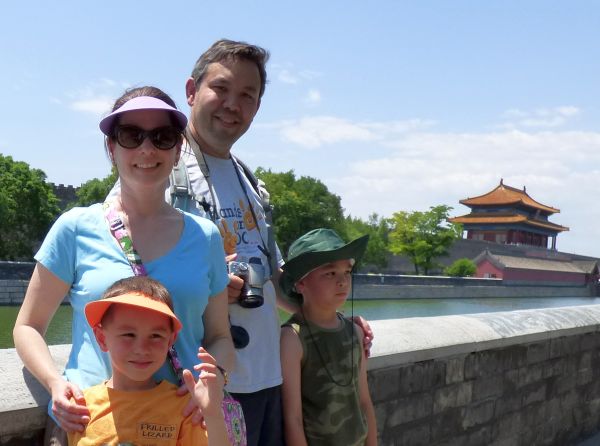 We had lunch at a vegetarian restaurant and had a dish which looked like this. What do you think it is?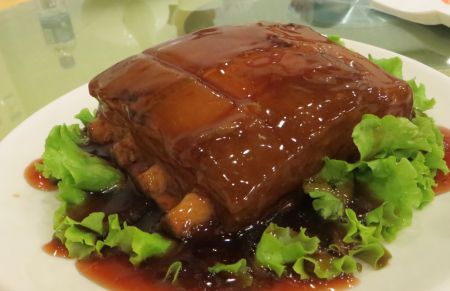 Most likely you would guess wrong! It's made of winter mellon but it sure looks like ribs!
We stared to climb the Great Wall the next morning and the young group went all the way up without any problems!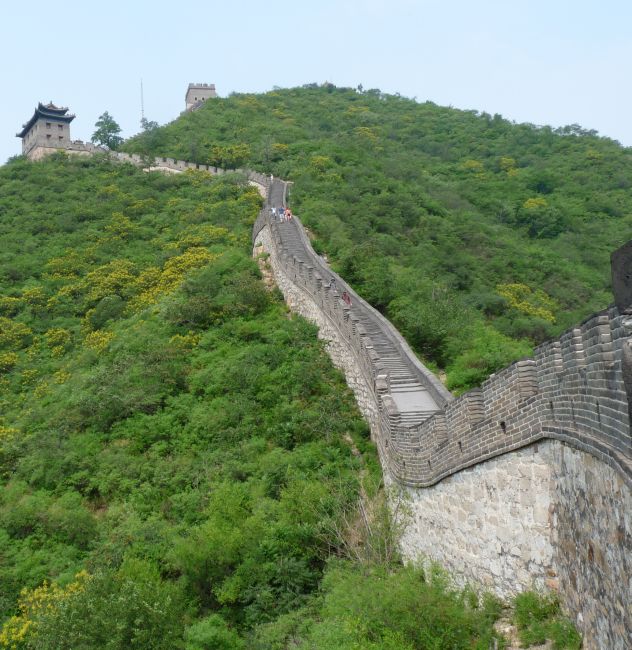 A picture before starting to climb: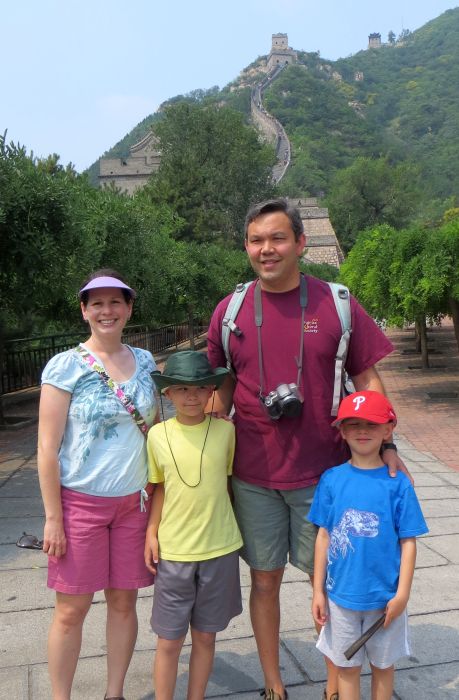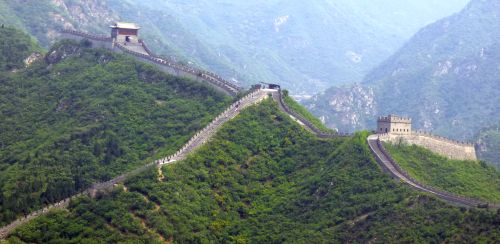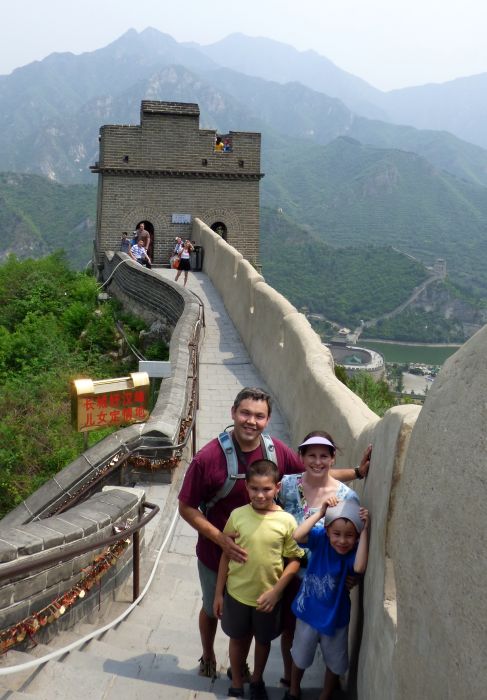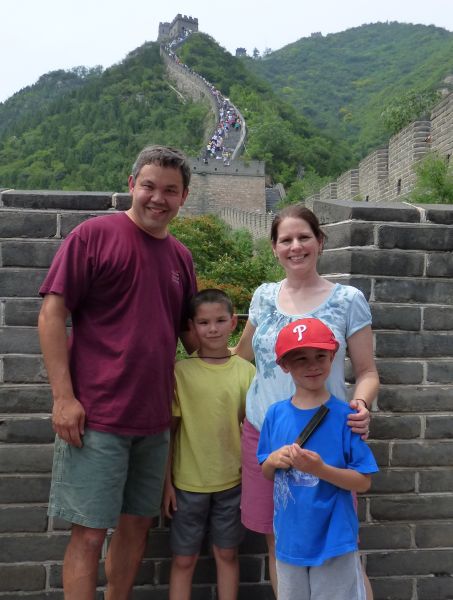 A picture after the climb! No problem!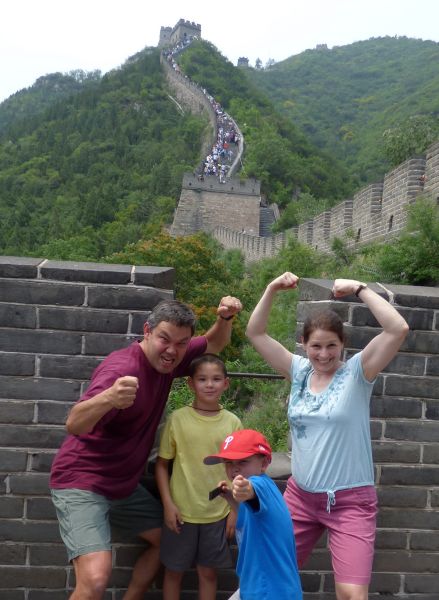 full of energy
A foot massage was a special treat for the boys, they REALLY enjoyed it!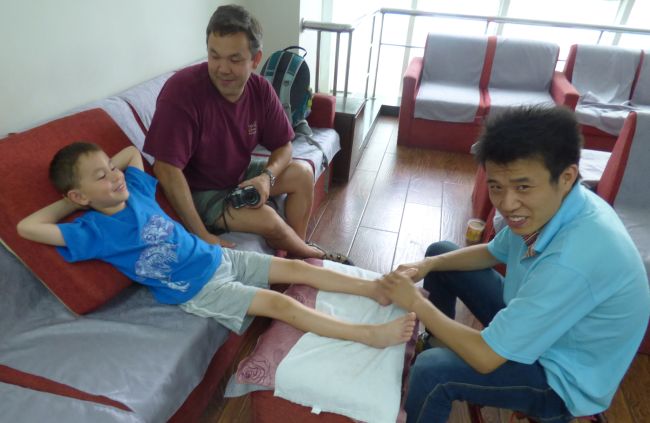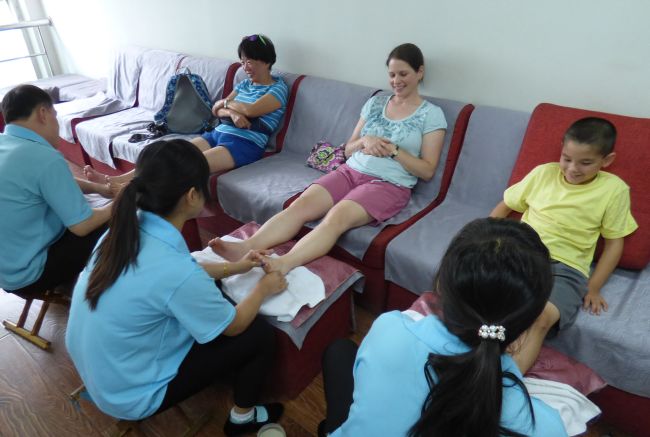 Later we went to visit the Temple of Heaven, one of our favorite places!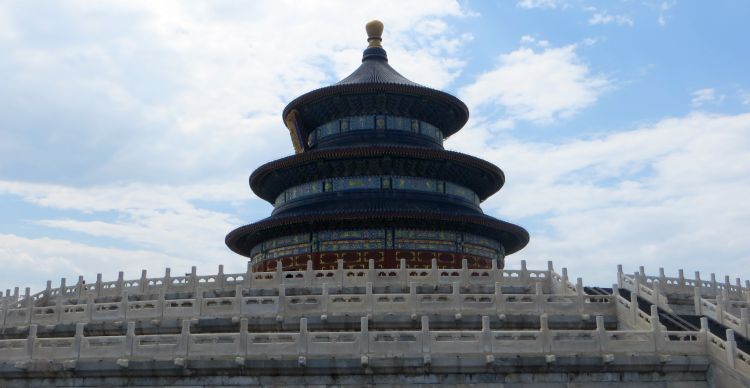 We also visited a fresh-water pearl store: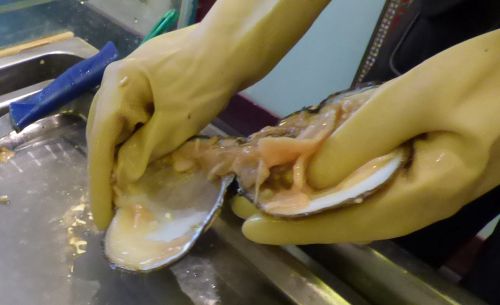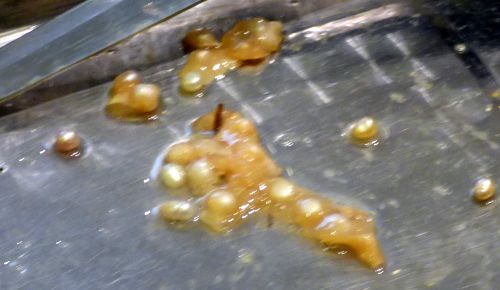 which was actually quite fun!
2) Loyang Region: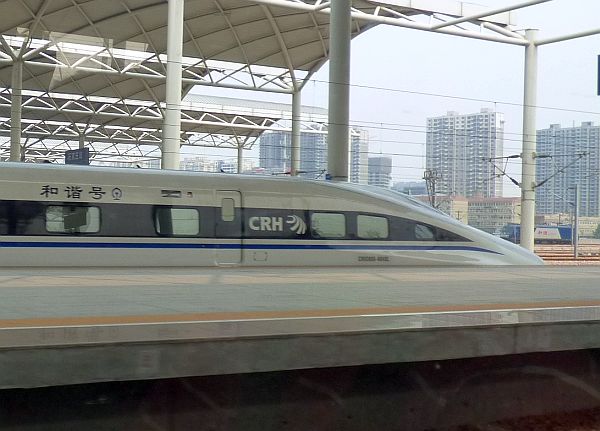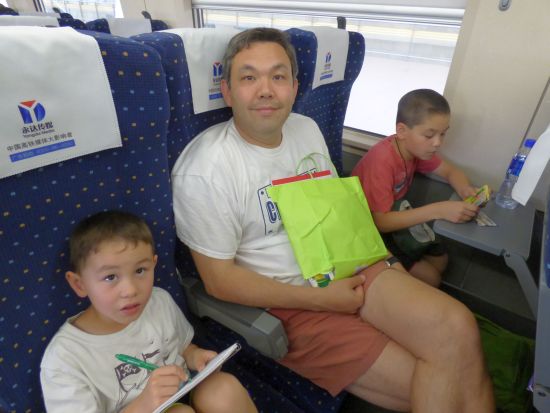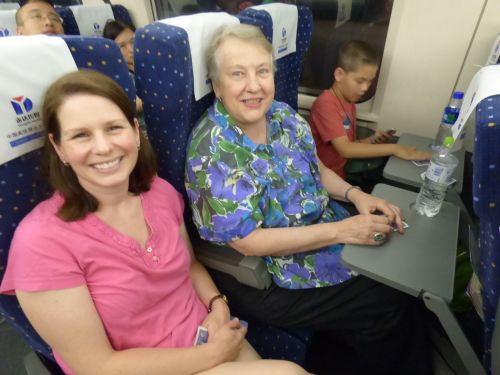 After a trip on the mag-lev train, see pictures above: we visited this area, because it was a very important place during the Tang Dynasty, the only dynasty in Chinese history to have an empress governing the whole country. It is now a world heritage site for the Longmen Grottos. The new set-up is very nice but required quite a bit walking: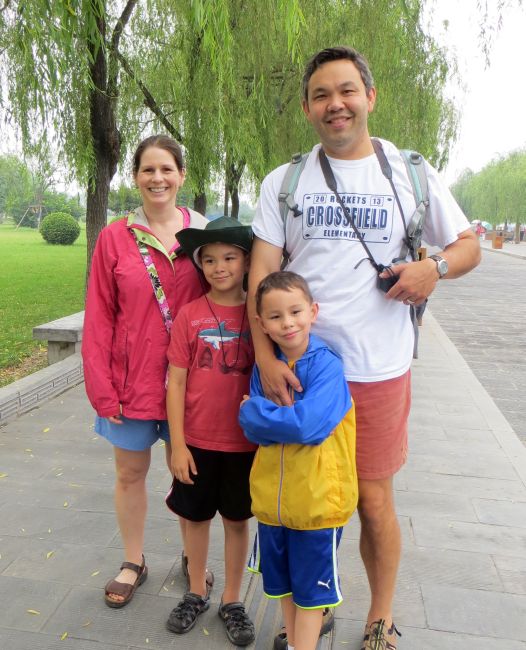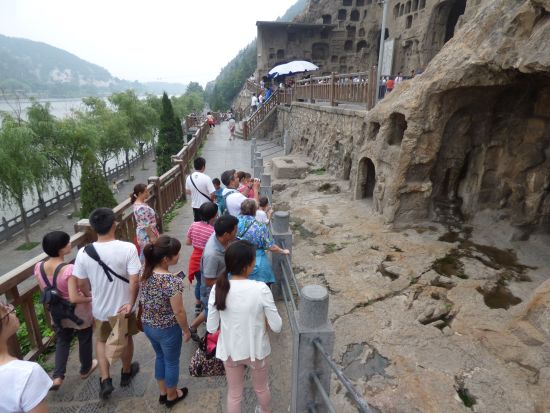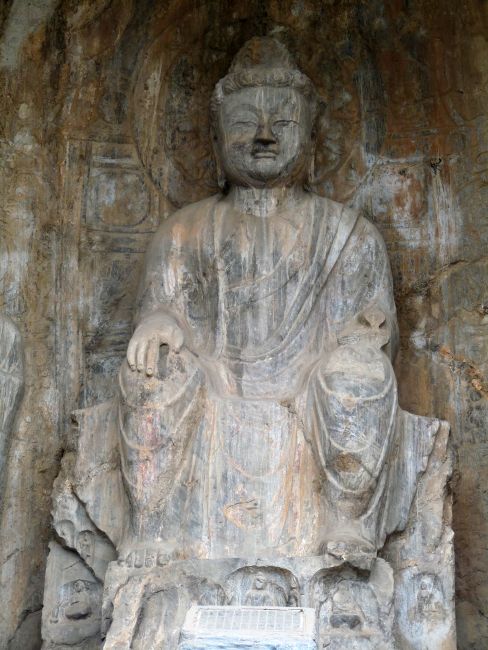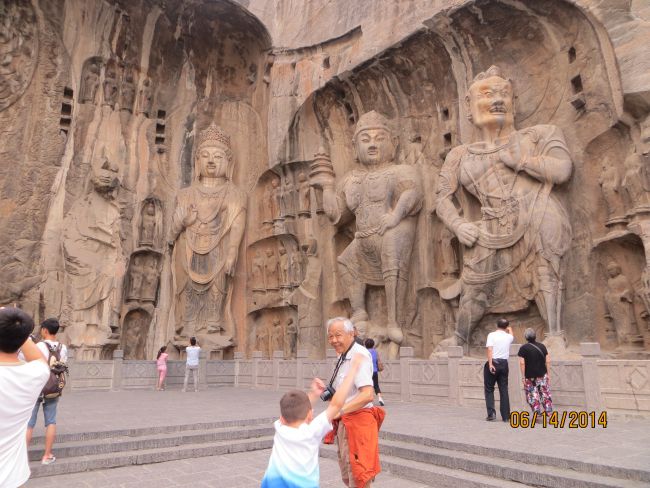 Another reason we chose this area is because Shaolin Temple is nearby and we thought that the boys would like to see the activities here: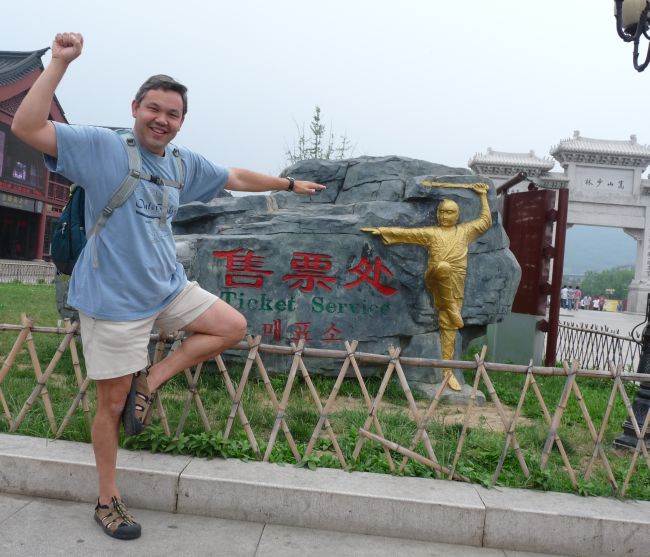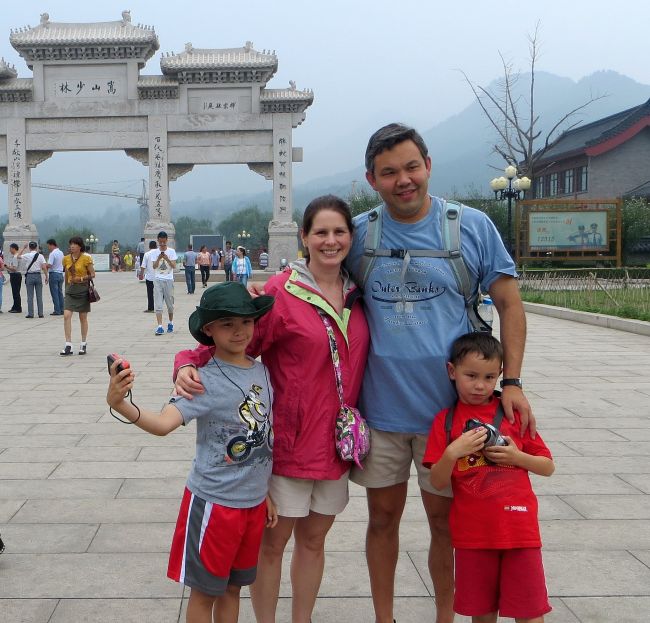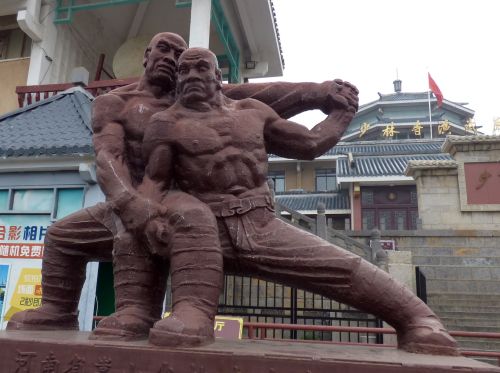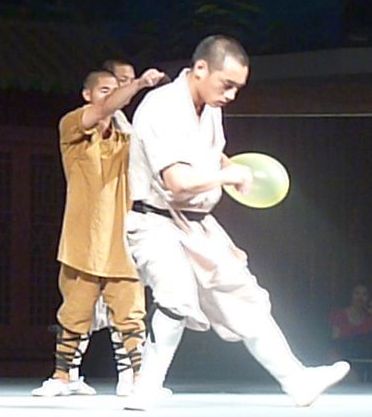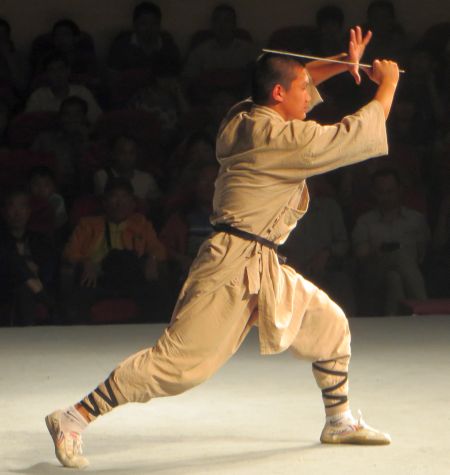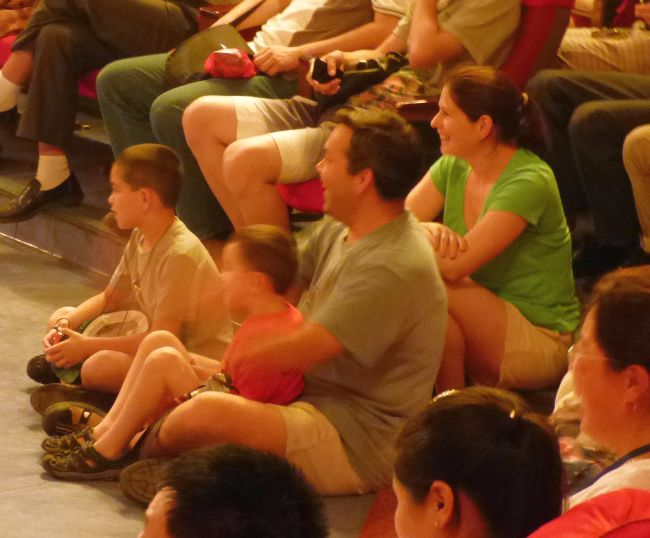 Watching and enjoying the Gongfu demo-show on the floor.
The pagoda forests and the peony flowers are very famous here too. Of course, we did not miss them!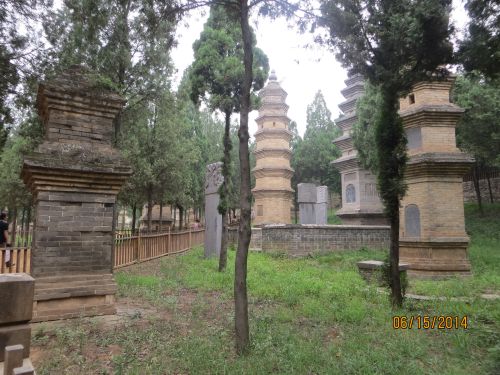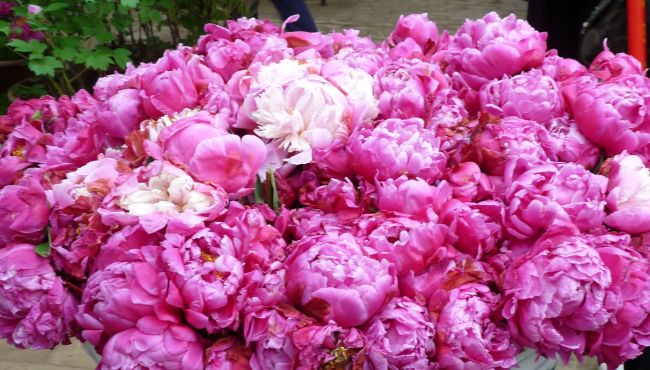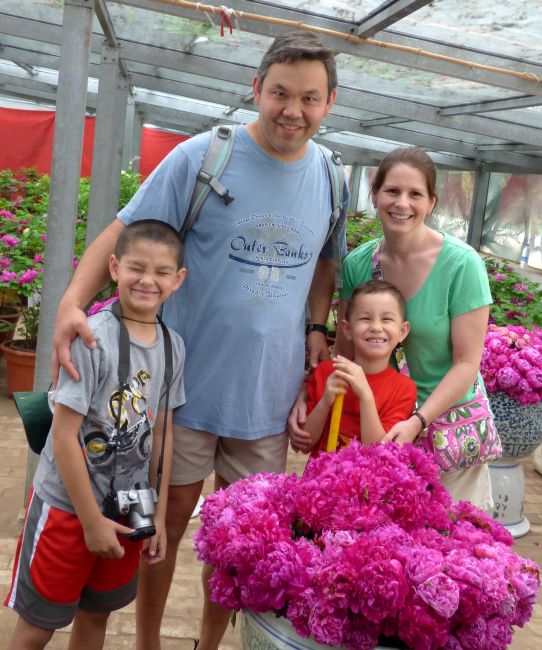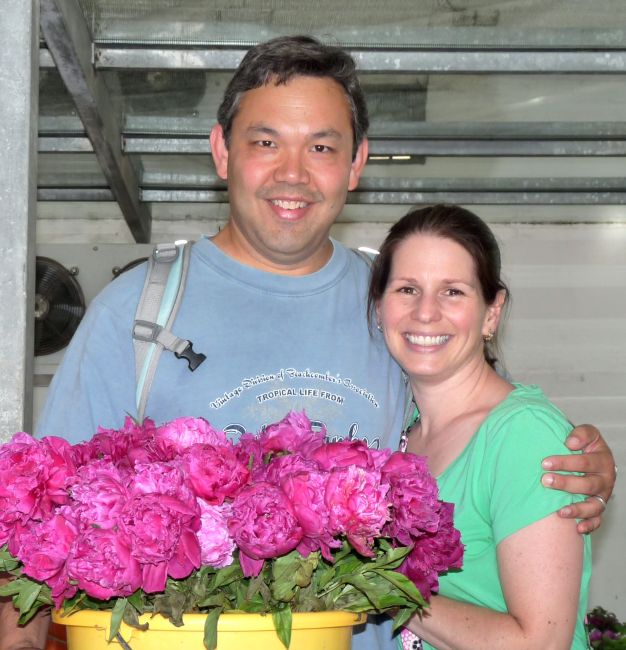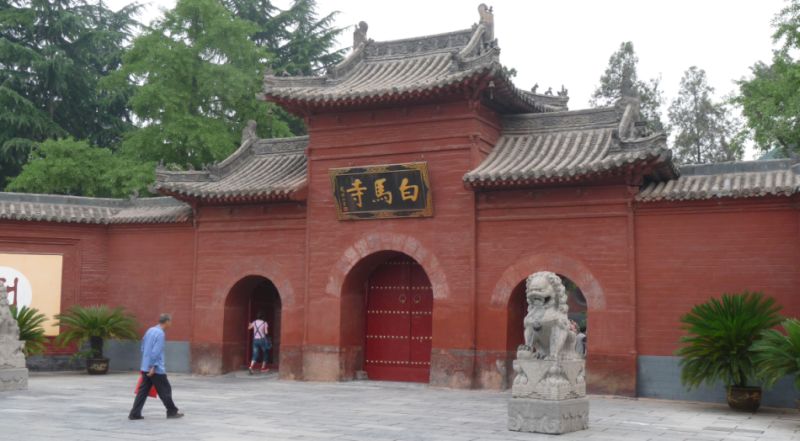 White Horse Temple was another place to visit, we had some pictures: