Waza National Park

An "Out of Africa" scene near the entrance of the park (to the left of this picture).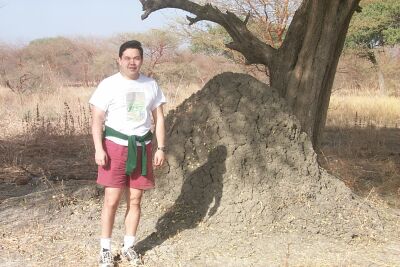 Steven with a "small" ant hill! They are every where!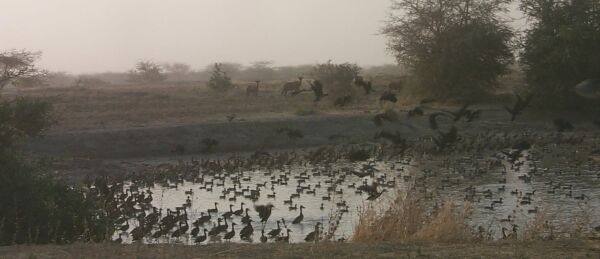 Birds at a water hole, with antelopes in the background.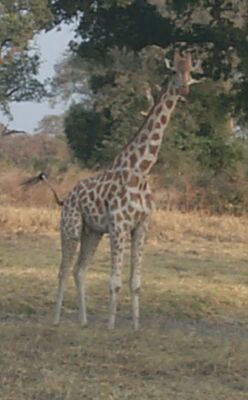 This is not a shy giraffe! He/she was protecting a water hole. Tom was not going to get closer!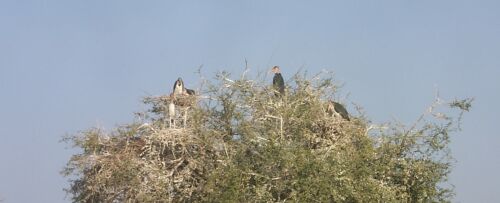 How do you like this nest? These are huge birds(maritous)!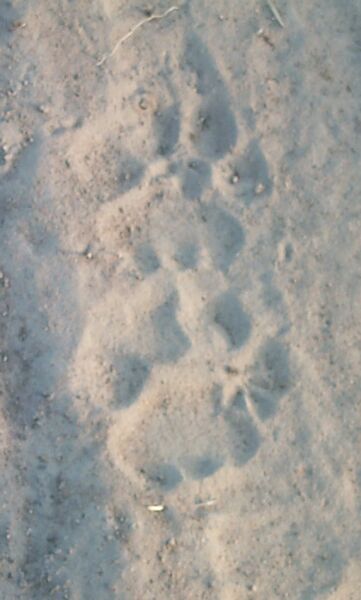 A fresh lion track in the sand! Our guide did all he could to look for a lion, and we certainly have endured the big bumps along the way!