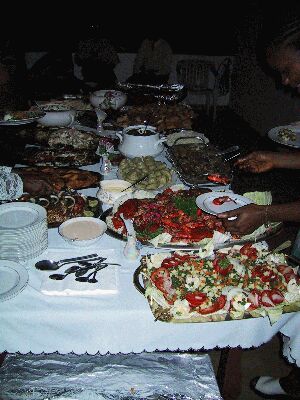 Cameroon food is generally hot, it uses a lot of oil, plantain, and fish.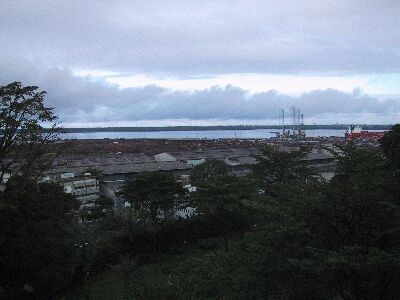 Douala was the first city we visited, it's the largest in Cameroon.
This is a picture of the port taken from our hotel room..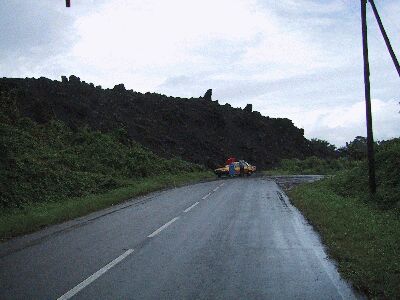 The1999 Mt. Cameroon eruption lava flow stopped at this
Highway, just about 100m from a beach on the Atlantic Ocean on the right of this photo. This is on our taxi ride to Limbe.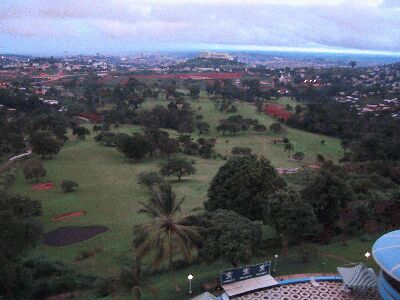 We took two days before the start of classes to go to
Yaounde, the capital of Cameroon, to pick up the 7 boxes at the US Embassy which we shipped using the pouch service.
We stayed at this nice hotel overlooking the city golf course.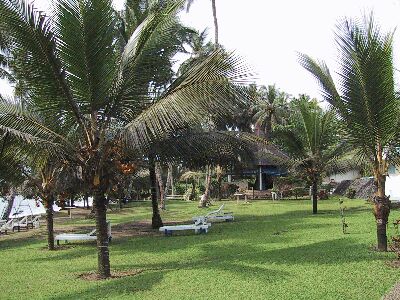 Kribi is a beautiful fishing town. We took the opportunity to visit
there for a three day break on the beach.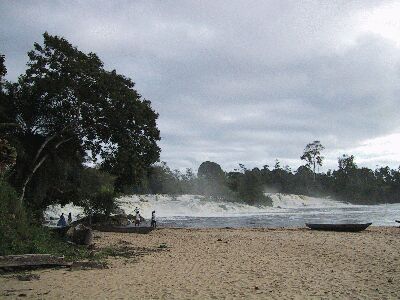 The river Lobe ends at the beach with a big splash!
It's quite a sight. It's called the Chutes de la Lobe. Yes, the fishermen still use dugout canoes!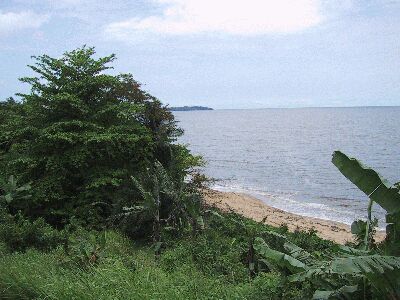 About 100km south of Kribi is the border town of Campo.
You can see Equatorial Guinea in the distance across the water. We had a bumpy ride of three hours each way. This picture
was taken from the porch of a Peace Corp worker we ran into when he just got back from getting some fish from this beach.