During the Thanksgiving holidays, so many people came to visit my home that I had difficulty remembering whether I had seen them before or not! I certainly could recognize Grandma and Yeye. Every time, when a lot of people were around, I thought the best place for me to be safe was either in Mom's or Dad's arms. Some people were quite fun! For example, I learned that you can just stick a spoon on your nose, just like that: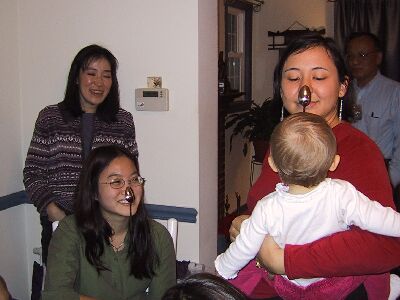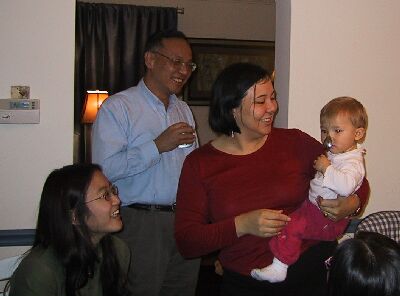 You just never know what you can learn when there is a big group of people around.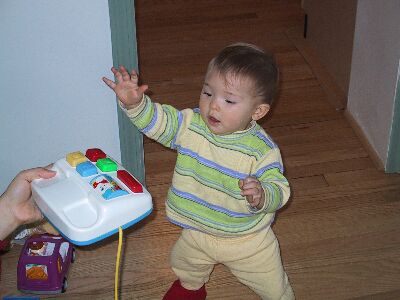 Standing up is no longer a big deal for me, but I can still get around more quickly using my on-all-four crawl technique.
I learned quite a number of other things recently as well. For example, I can recognize myself in the mirror, and I know what a cellular is used for --- talking to people! --- it only works when my Mom gives me the phone!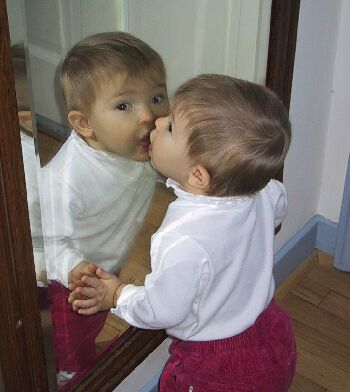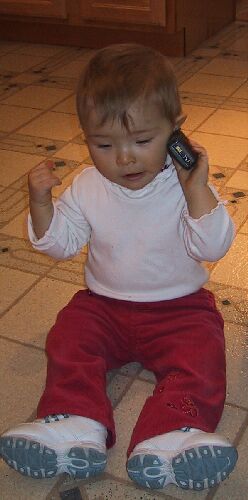 For the first time, I had some turkey meat. It's not a big deal - I did not like it that much!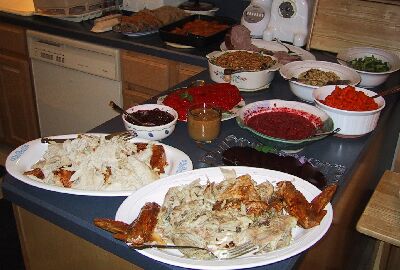 It's fun to have so many people around though!
One day, we went to GrandYauyau's place. They had another big dinner, this is the group picture of all who were there: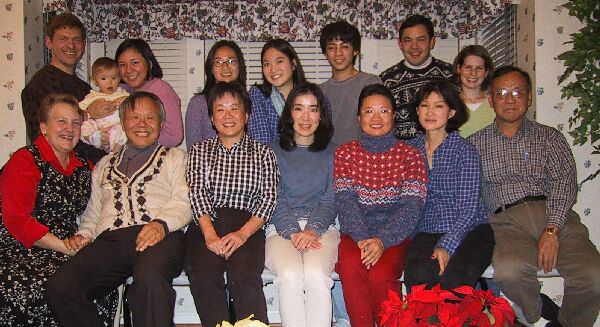 As usual, Yeye and Grandma appreciated everything I did. Yeye took another bunch of videos (click the line to see) :
They let me have some cabinet space in the kitchen, so I can take out whatever is in it!
We went to the playground one day and it was very cold. But I do like the swing!
My walking is fast only when some one is helping me.
I certainly knows how to wave "good bye". I had a lot of practice this week-end!