NTU Reunion 2013
This Reunion was organized by NTUEG in the USA. NTUEG stands for Natiaonal Taiwan University Early Graduates. The word "Early" originally indicated people who graduated from Taida before 1960. However, it has now been extended to include people who graduated much later. We had a very good attendance for the reunion this year - more than 200 people registrated. They were divided into three groups for travel in Taiwan. The first group toured central Taiwan and the second group went to visit southern Taiwan. The last group stayed put in the city of Taipei. Janice and I were in the first group, so this page only includes the pictures we took on our tour. I include a few more pictures of our visit to family members in Taipei.
We will cover our trip to the central Taiwan first. We had a total of four days on the bus with guides from Lion Travel Service. Since they spoke only Chinese at all times, Janice depended on my translation - which was brief and sparce I am sorry to say. Over all it was a pretty good trip. Every day we started quite early - as soon as we finished our breakfast.
On our first day, we left our hotel 7:30am. The Taipei skyline highway was vivid as we rolled out of the city: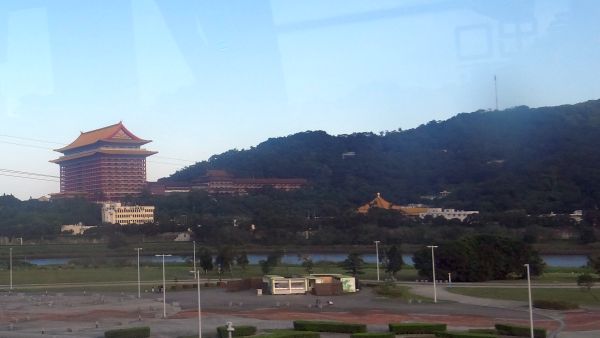 You can see the Grand Hotel on the horison.

A typical dry river bed on the way
Finally, we had a rest stop at Hukou, where an old pedicab was on exhbition.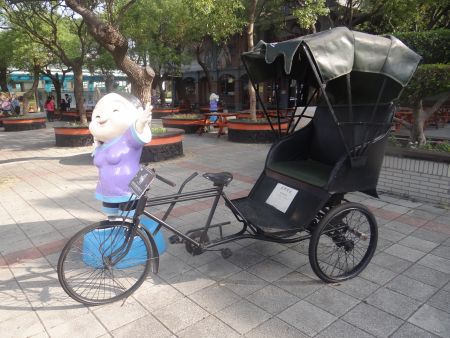 We arrived at our destination - the National Natural History Museum in Taichung - in three hours.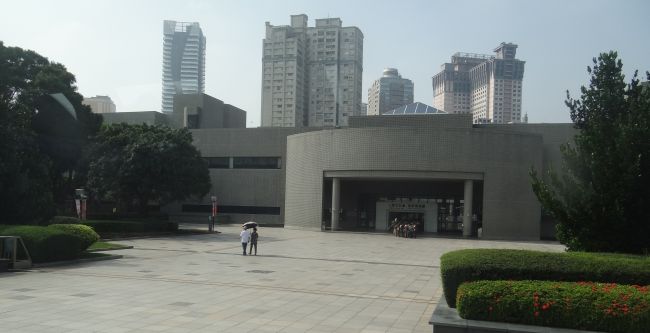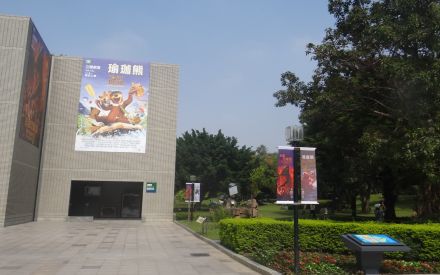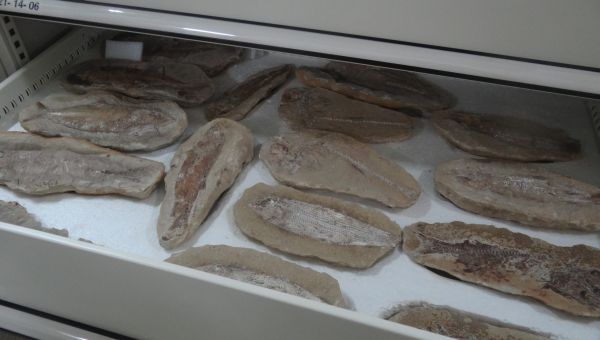 Fossilized fish
We did not spend much time there - only one hour to visit this very worthwhile museum! Perhaps they expected us to visit it again some other time. After lunch, we drove through Taiwan's most productive fruit-producing area in Nantou. I saw Dragon Fruit plants everywhere: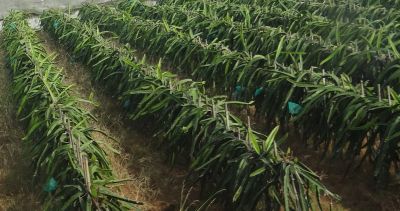 This fruit is very red and has a "dragon mustach". The meat comes in two colors, pink or white as seen below. The pink one is better!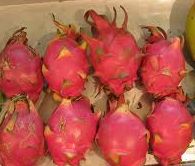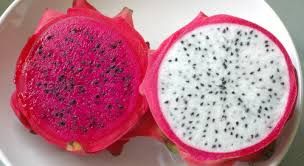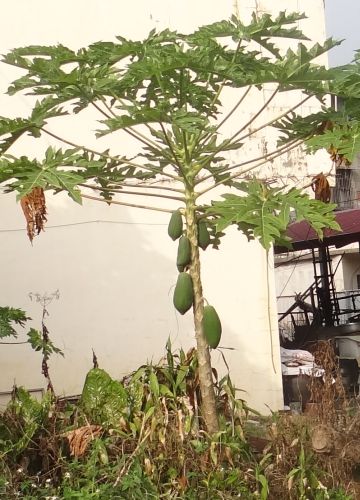 Other ommonly seen fruits are papayas.
And, of course, a lot of "ripe" bananas: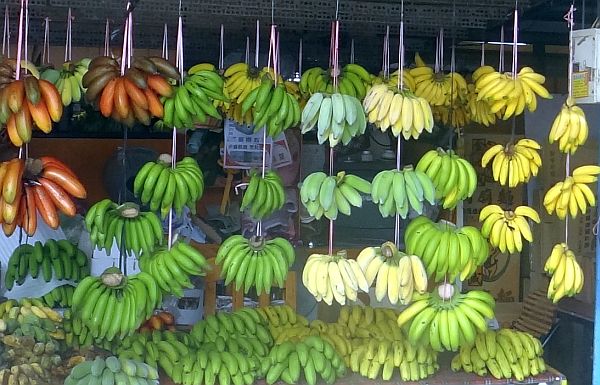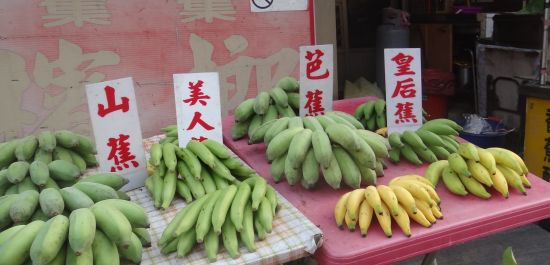 Yes, the green ones are ripe too!
Taiwan also has a lot of orchards. Every hotel will showcase some orchard decorations: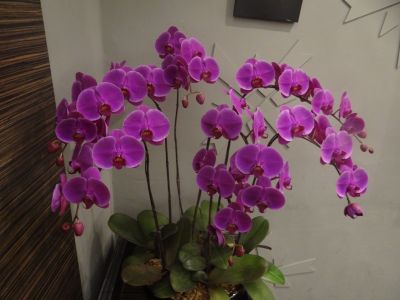 We visited a couple of places which were damaged by the earthquake in 1999 and which were preseved for rememberance. One temple was badly damaged: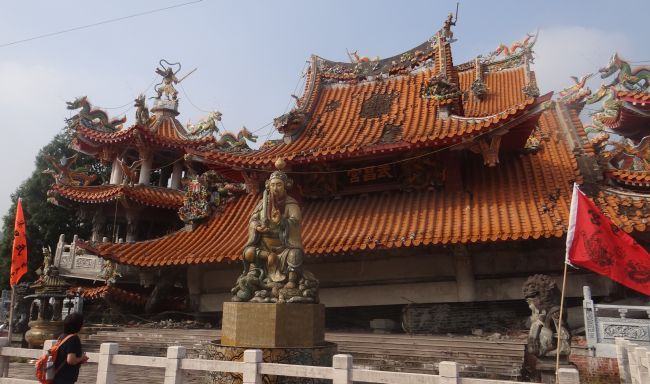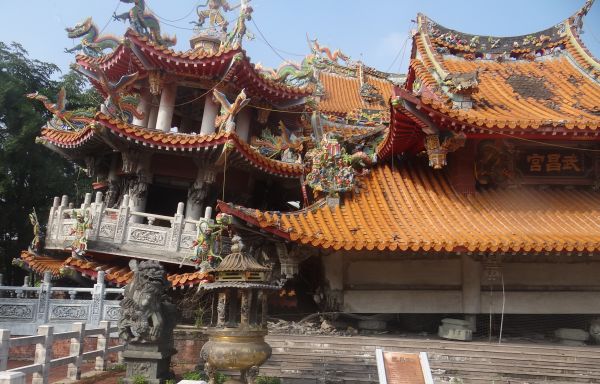 A new one was built in the front: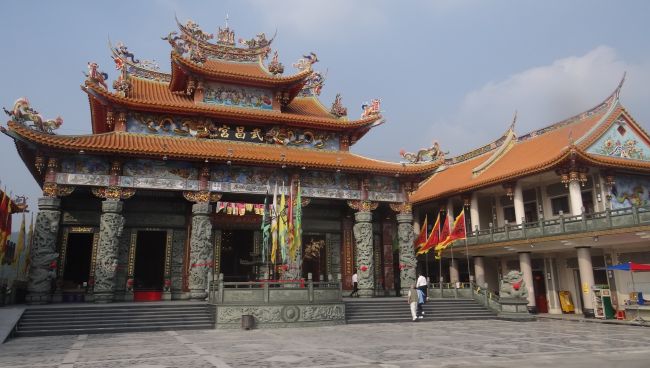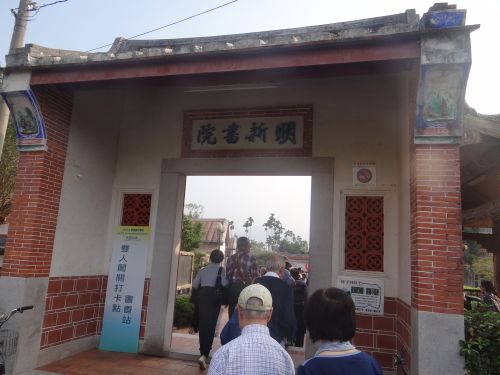 We then visited a private school which opened during the Ching Dynasty, around 1860, before we drove to Shito for the night.
Janice and I visited Shito in 1969, when she was was in Taiwan for the first time in her life. At the time it was an experimental forest developed by Taida. My father was very proud of it. Shito is now very famous for Taiwan tourists, as Taida has opened it to the public.There is now a four mile walk to the Skywalk, a new seven floor high walkway, constructed so that you can see the plants up close at the tree tops level. We had a great guide who explained quite a bit about what we saw, including a special plant which had flowers blooming on leavves:

The flower is the dot in the middle of this leaf. Apparently this is the only plant which has a flower on its leaf.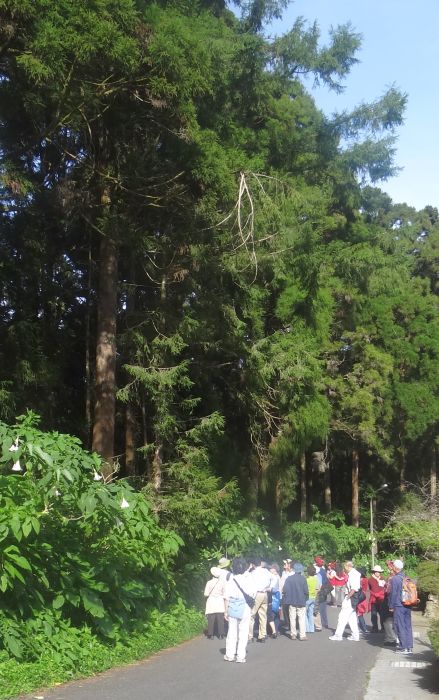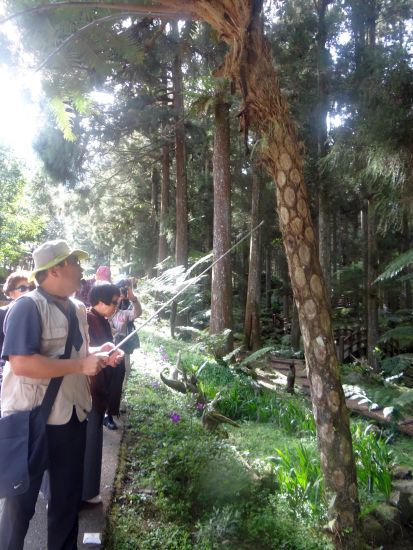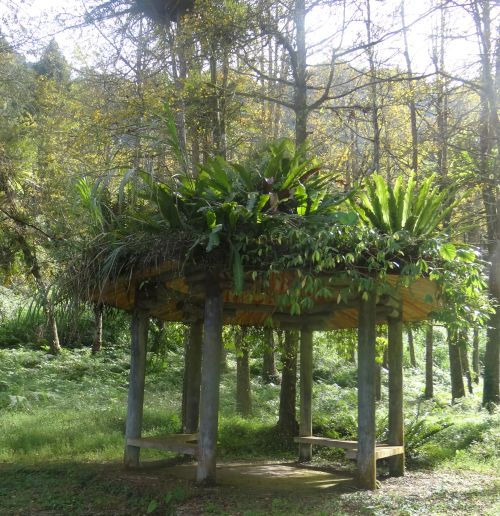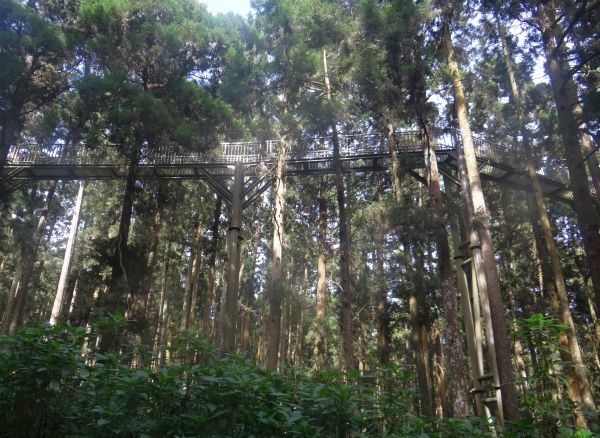 Can you see the walkway in the middle of trees on top!?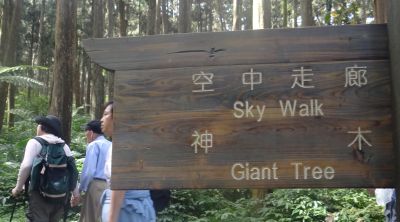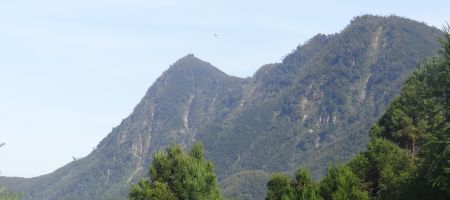 We are on the Skywalk: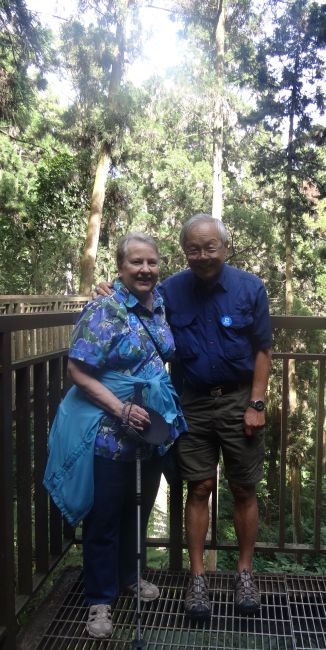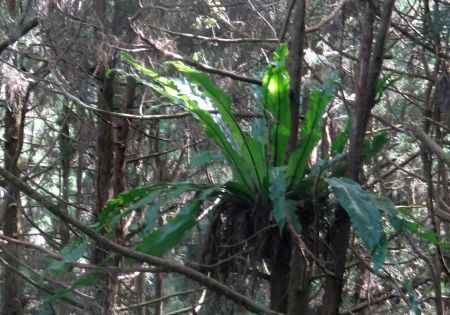 The old bamboo house was still there, in the forest: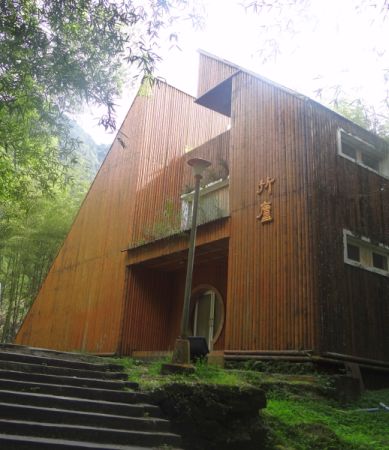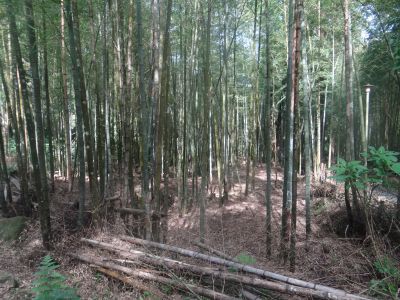 Just outside the Taida area there is a development by the locals which they call the Monster City. It is a very busy place now: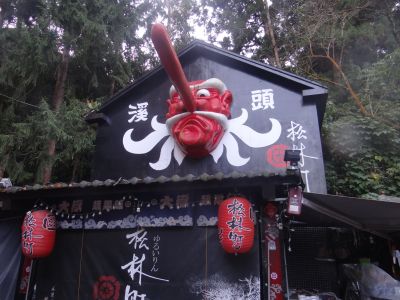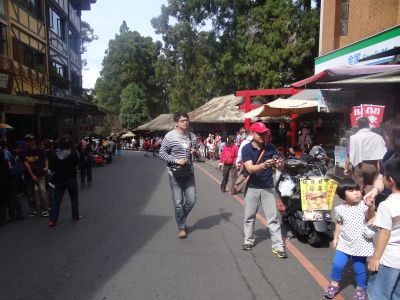 We certainly had a very busy morning. By the time we drove to Tzushan for us to have lunch, every one in Bus B was pretty hungry: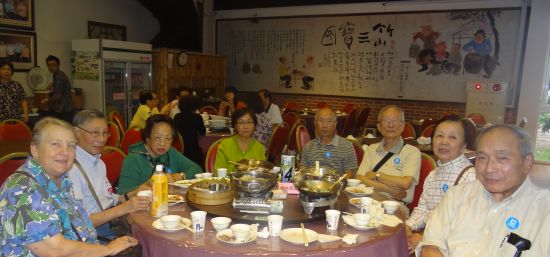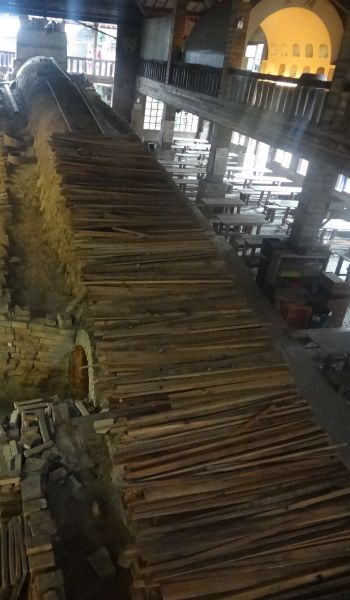 This is called a snake furnace. It is very long and was once used to make clay pots :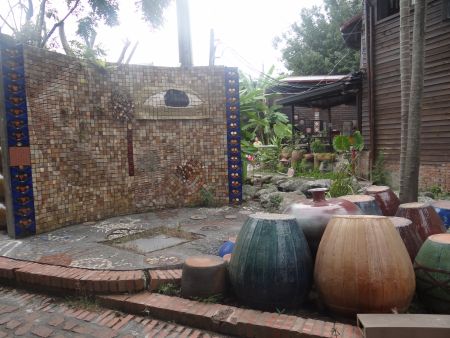 We finally said goodbye to the skyline for the area and drove that night to a hotel on SunMoon Lake!
This is a beautiful lake. There has certainly been a lot of development since we visited in 1969. There is now a highway which goes - more or less - around the lake. Our hotel had a fancy plaque: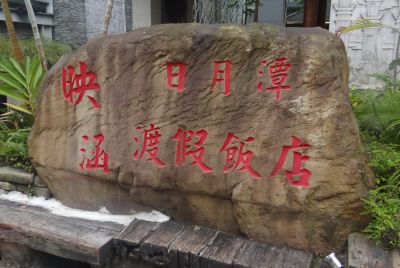 and a fancy doorway: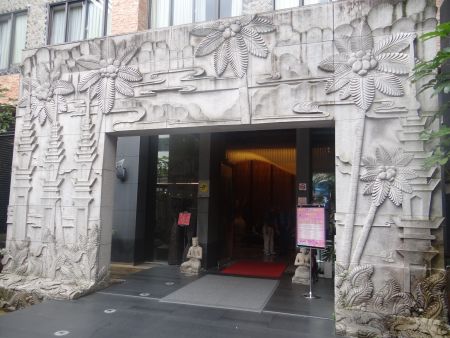 The view from the breakfast room is quite good!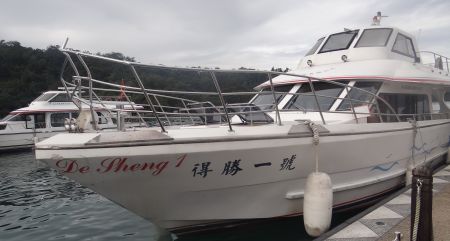 the small boat which took us on a cruise of the lake
Scenery around the lake:


it is beautiful!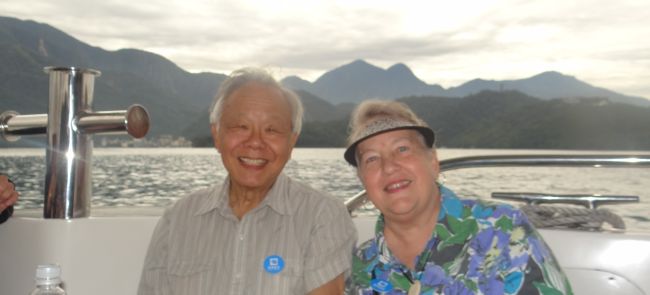 we are on the boat
There is an island in the lake: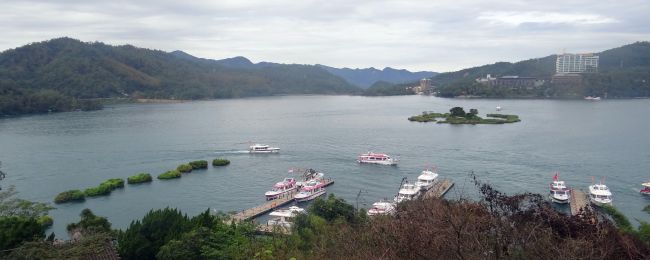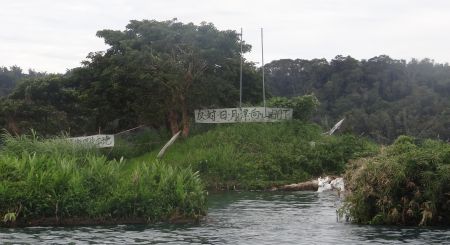 We used to be able to get on this island - no longer!
When you see a boat with aTaiwan flag, such as this: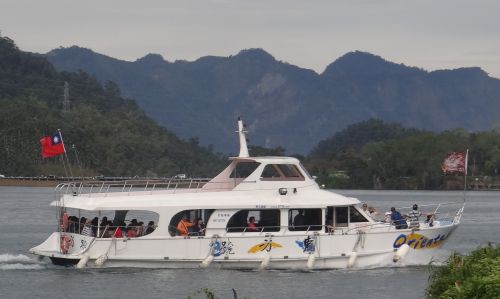 it has mainland Chinese visitors on board!
Falun Gong people had some stands at a place where communists can renounce their party membership: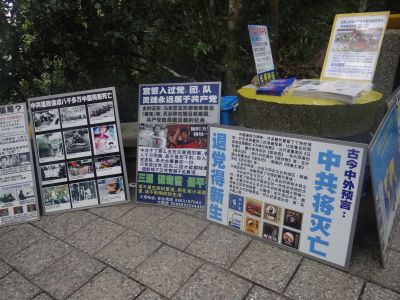 Finally, I want you to see two more unusual things on the lake which you do not see anywhere else in the world. One is the restrooms: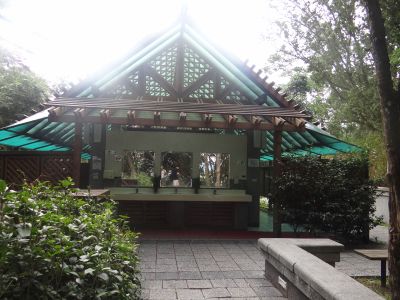 another is a kind of flower, I could not find the name for it: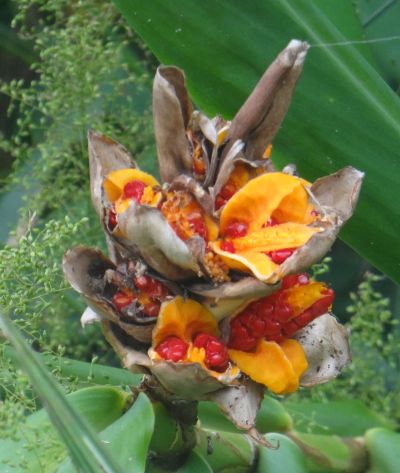 Before we left the lake area, we rode on a cable car to a minority area, but did not have time to visit it. We just went back and forth: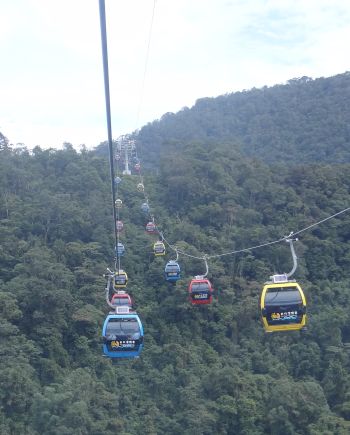 We got back on our bus: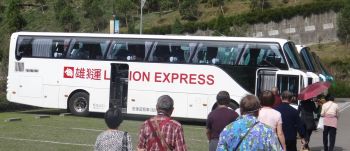 and we went to two more places. One was a wine/distillery place: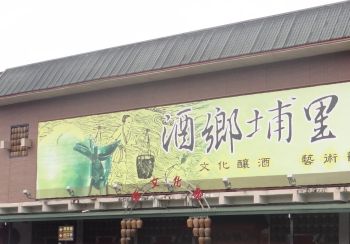 and another was some kind of new village: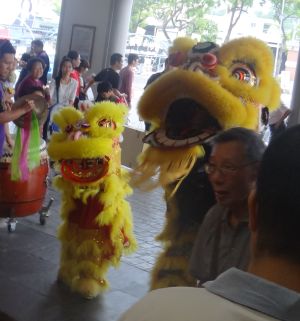 Both were not very interesting!
The final day on our tour in central Taiwan started with a surprise send-off by our hotel staff at the City Resort Hotel: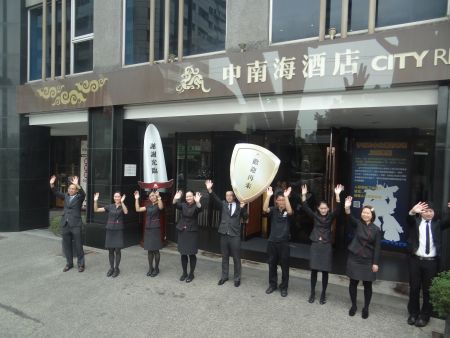 This was followed by a visit to a castle in the morning. The castle was quite a place of surprises: the pictures are clear, no explanations are necessary. But why was such a place built in Taiwan? When you are rich, just do as you see fit: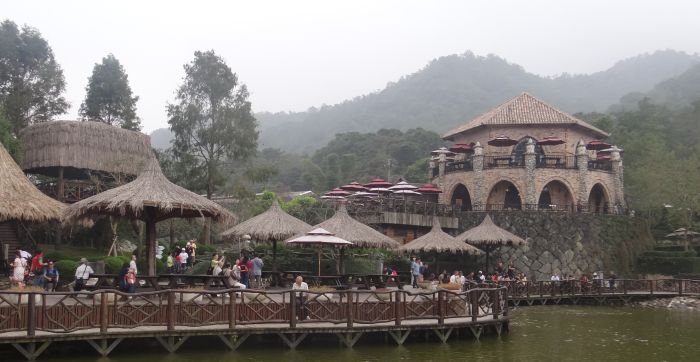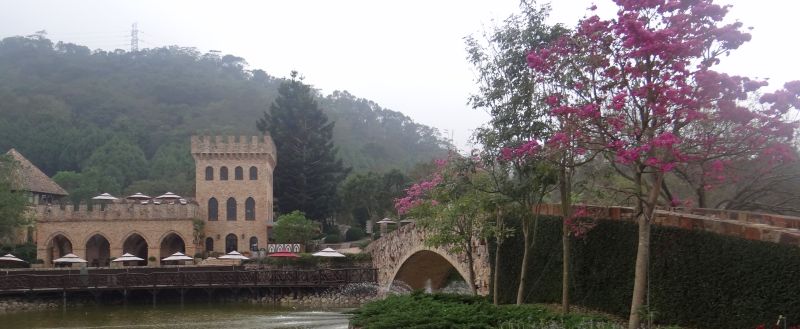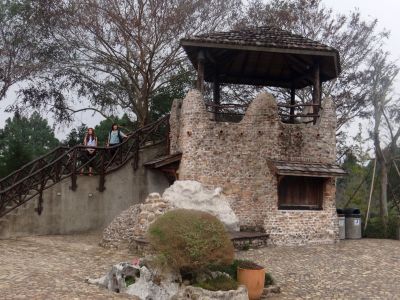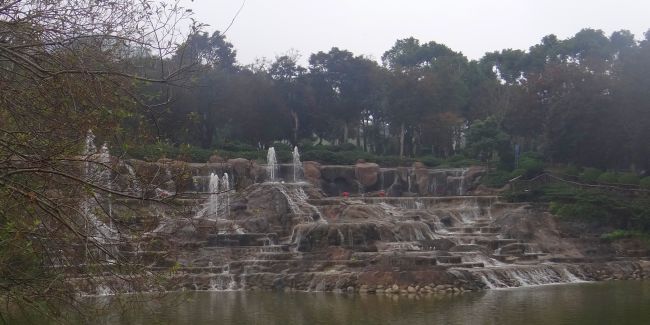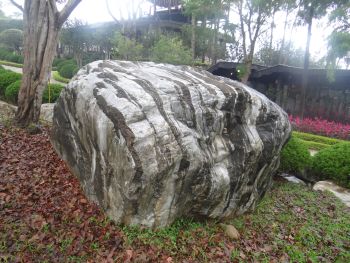 Then, for lunch, we visited a resturant which served mushrooms only. Lunch was followed by a lecture on how to grow mushrooms and a visit to a farm to show us some actual growing plants: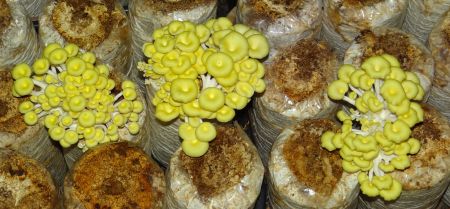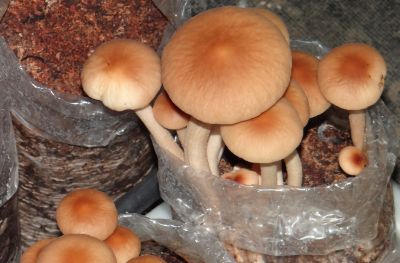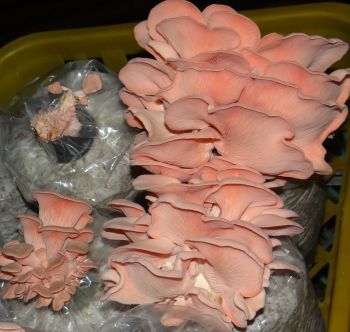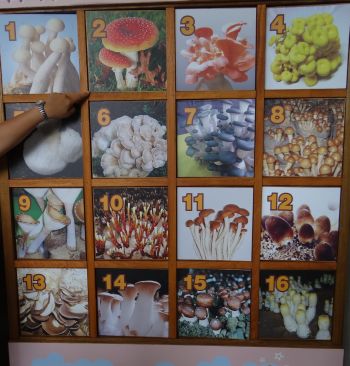 Our last stop was to visit Dashi, the old town, which was not too far from Taipei. It was the town famous for making dried bean curd. We went there and Janice walked all the way to the old docking area with an old Banyan tree. We rested there for a few mimutes: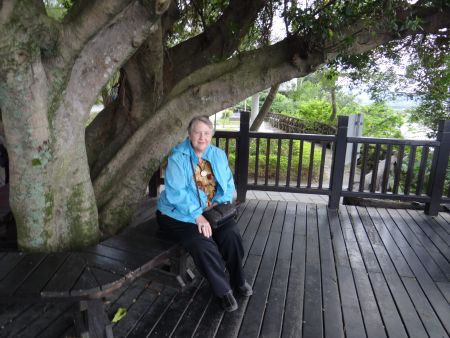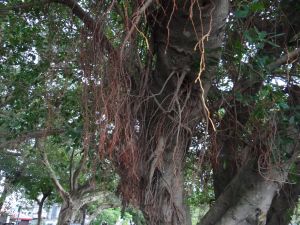 Finally, I would like to post a few pictures of some shots I made when we visited National Taiwan University: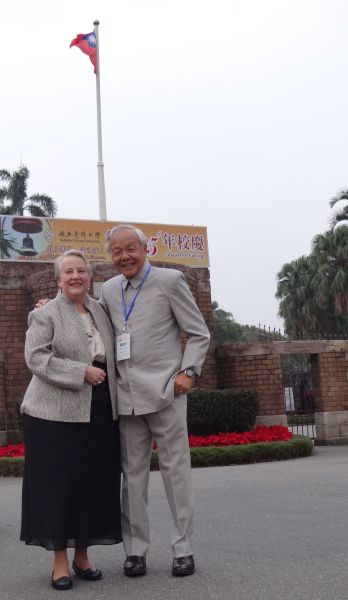 At the gate!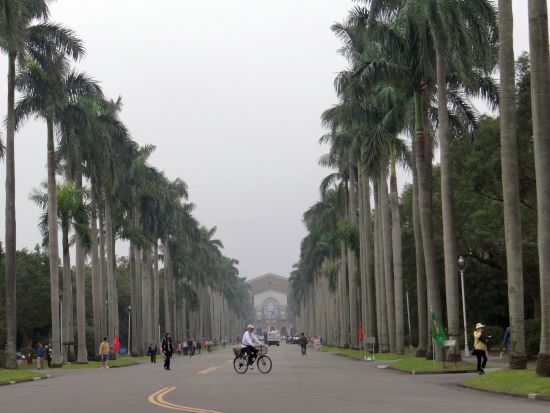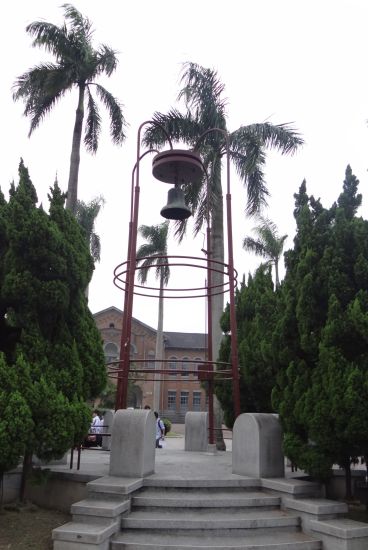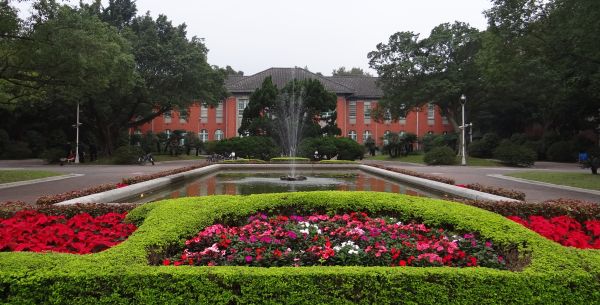 We did visit a couple of times some of our family members, so I have selected some pictures below to give us a record of our visit in 2013. They are the only relatives we have now in Taiwan. They are all my cousins! I am glad that we had the opportunity to see them!