1975 (Steven's first visit)
Just before we flew to Taiwan, we visited our cousins and Disneyland in Los Angeles.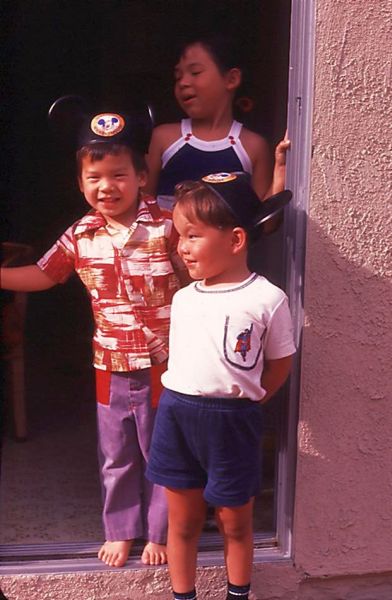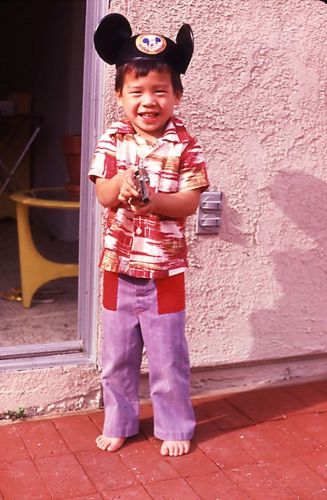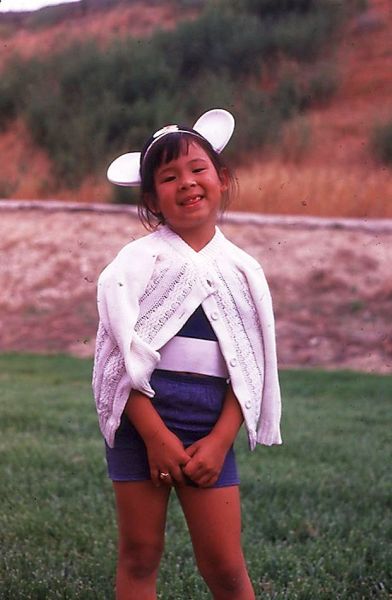 When we arrived, excited and tired, we started our morning walks on the Taida campus with Father the next morning.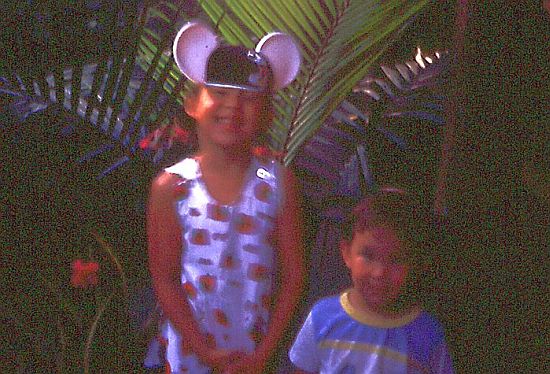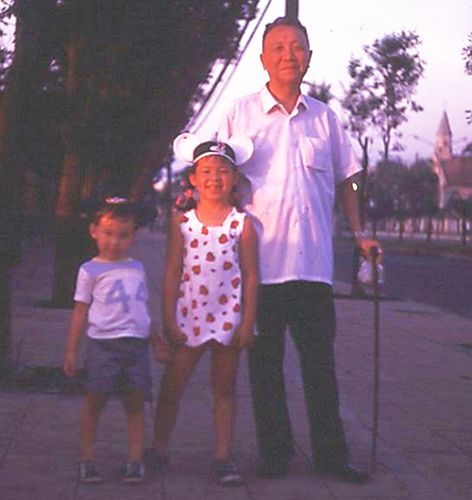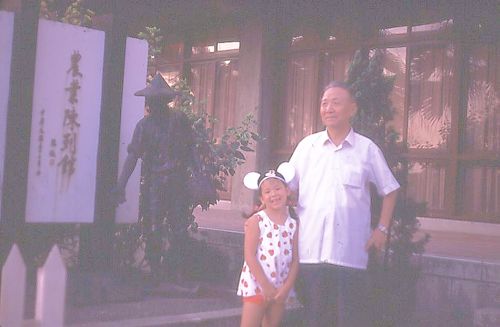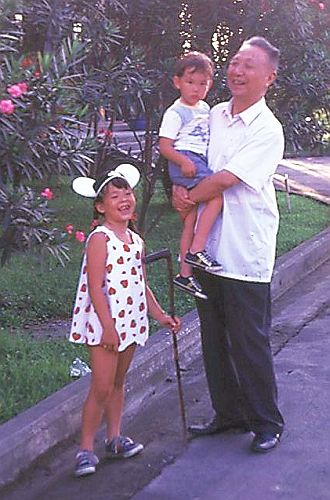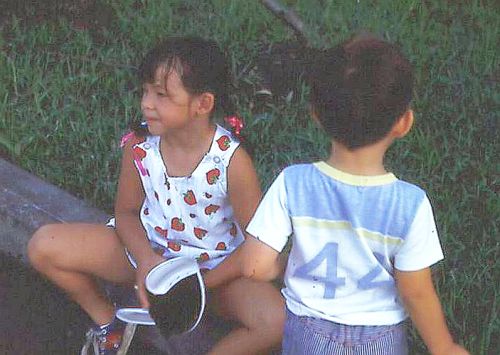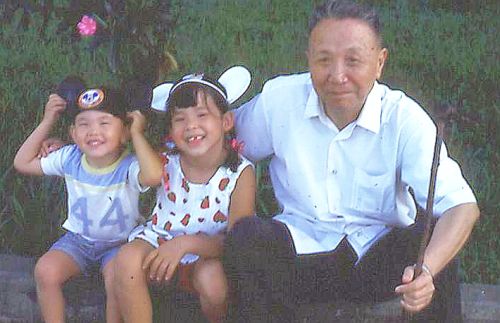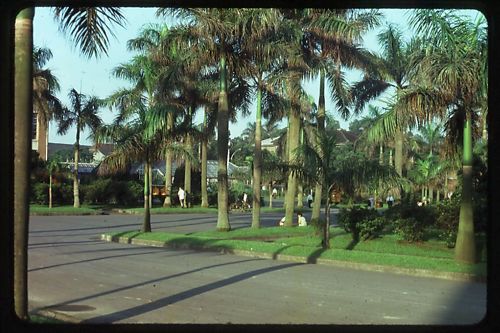 And started our summer long visit. .......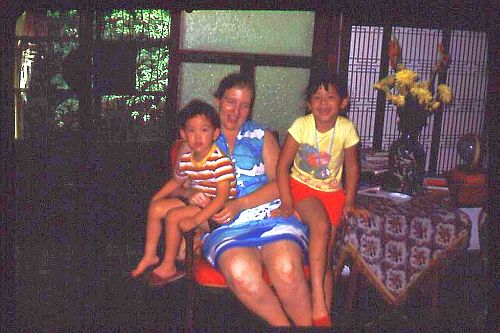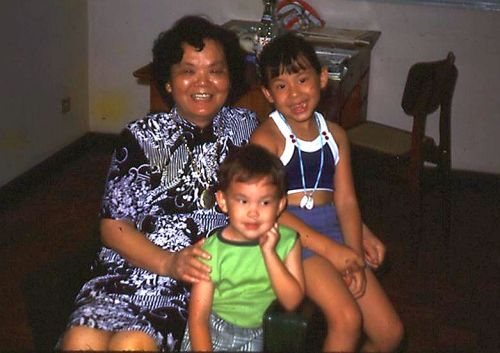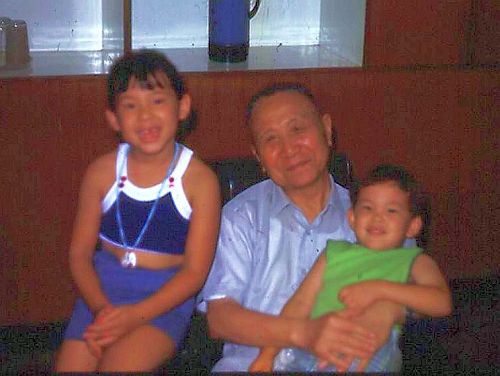 We stayed in our own house, only a couple of blocks away. And visited a lot of relatives and friends from this house ...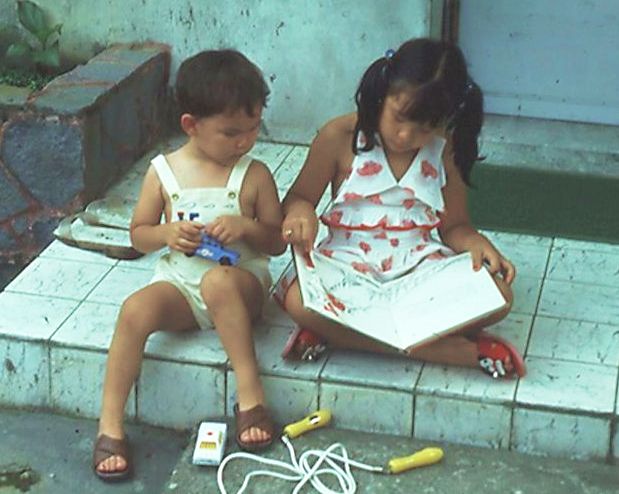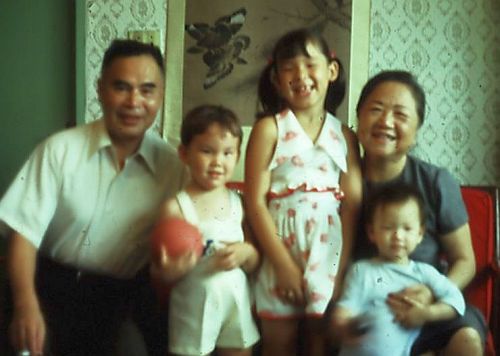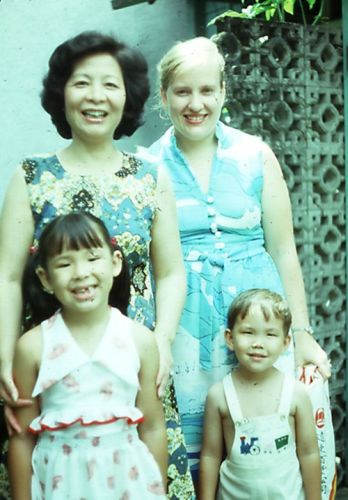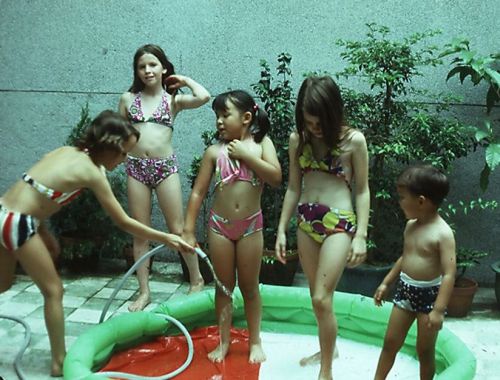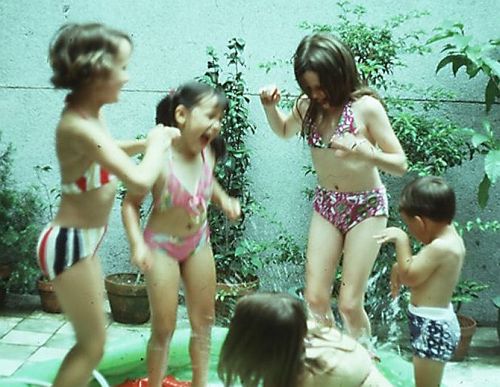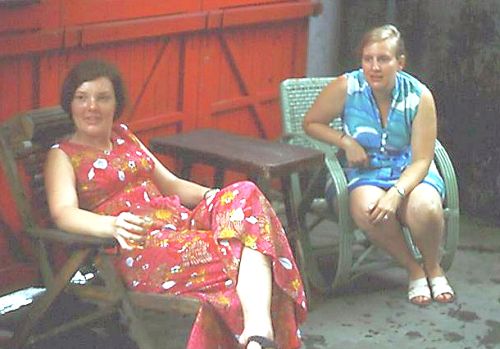 Our friend Friest and his family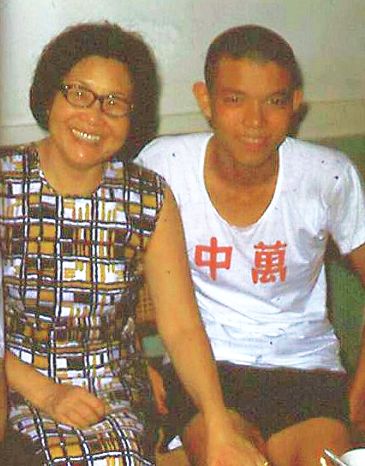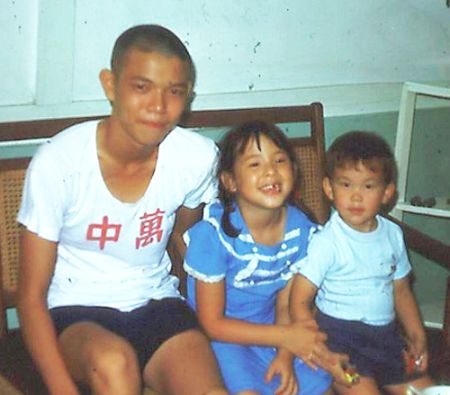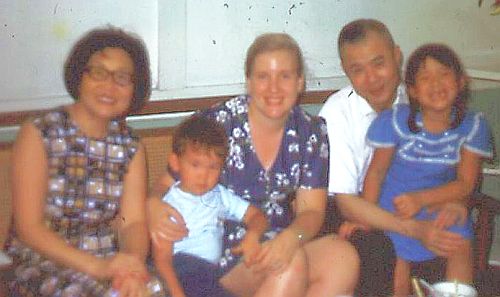 We visited the Taipei recreation area next to the Zoo.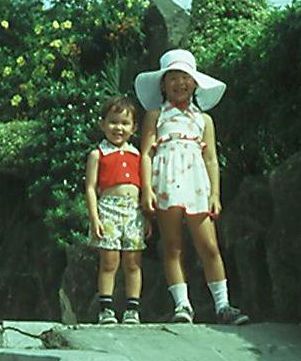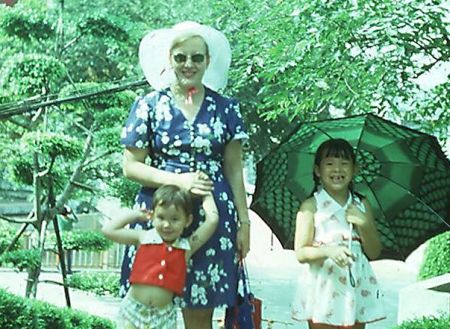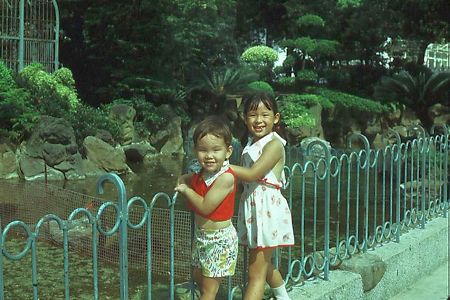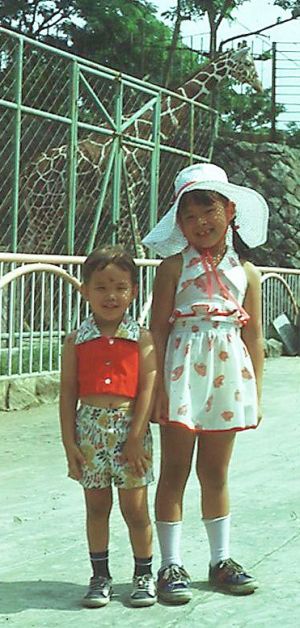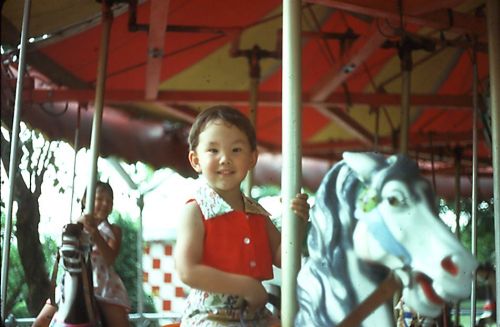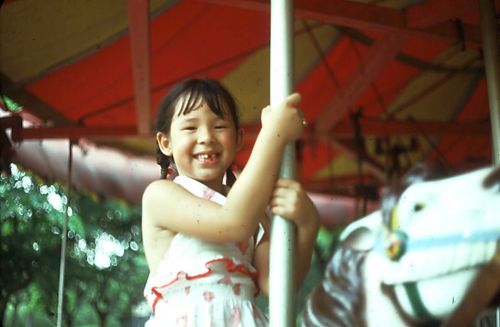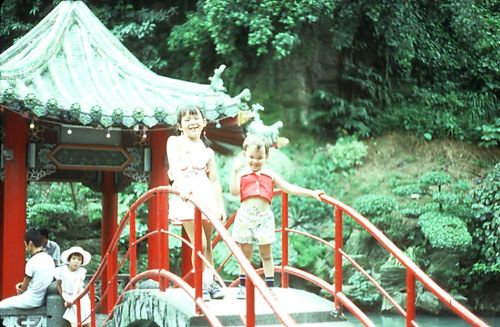 Dan Sui area on the coast: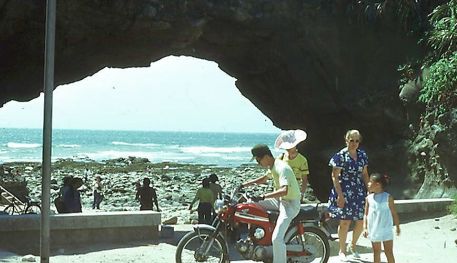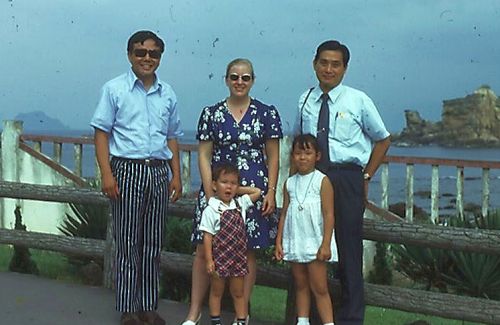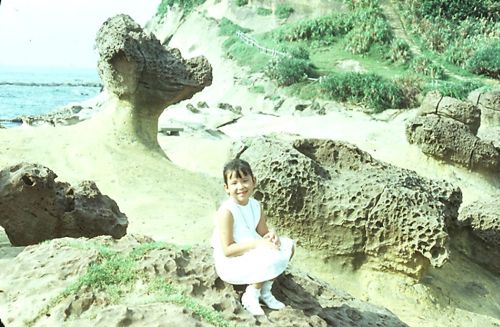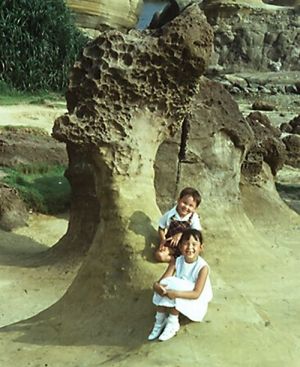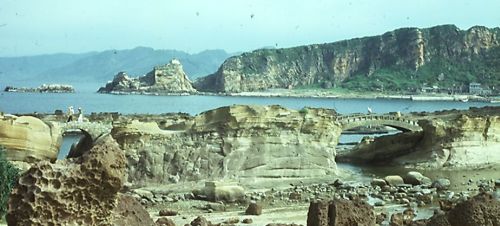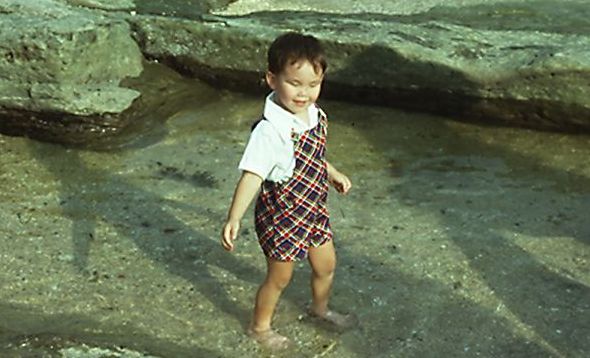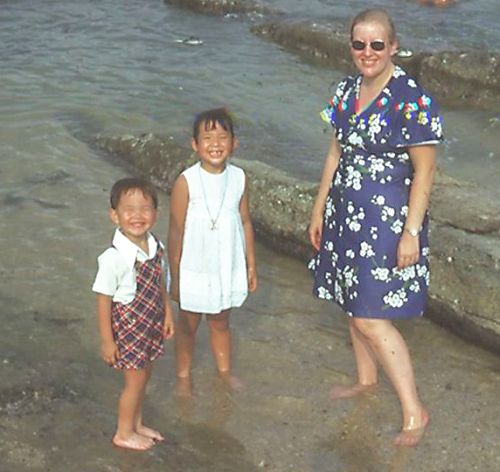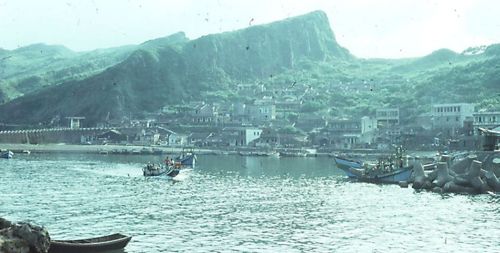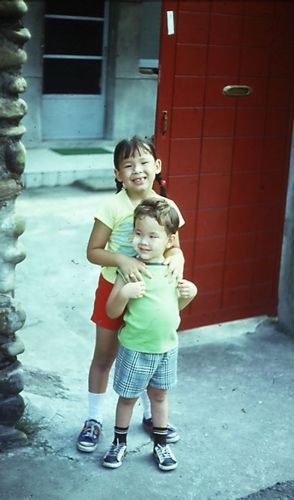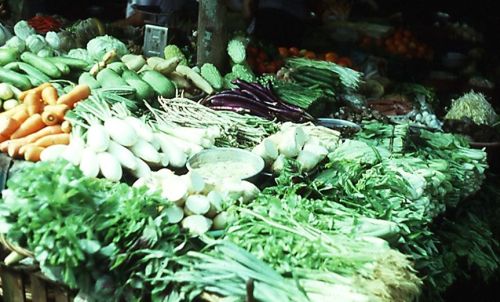 Janice even cooked some for relatives and friends at home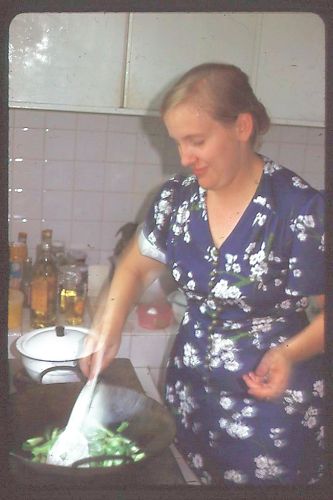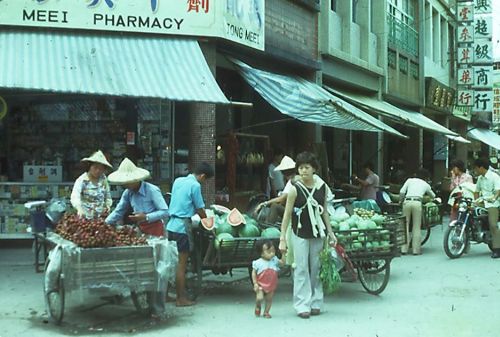 We visited some nearby scenic spots, this is Yangming mountain: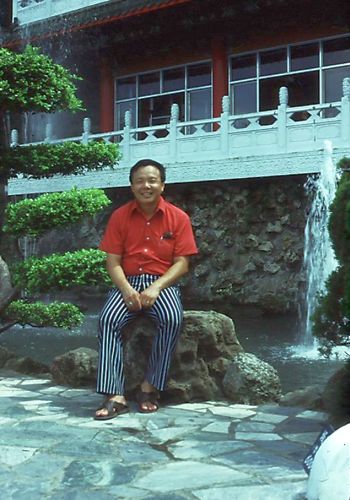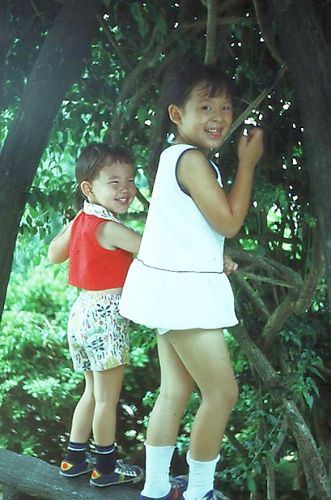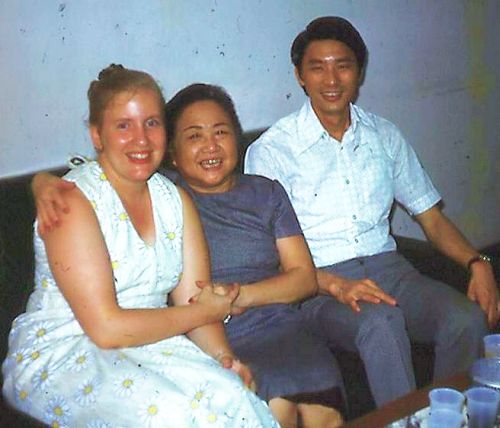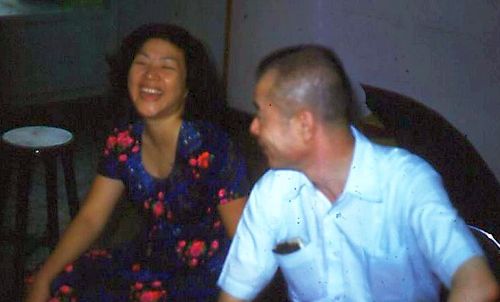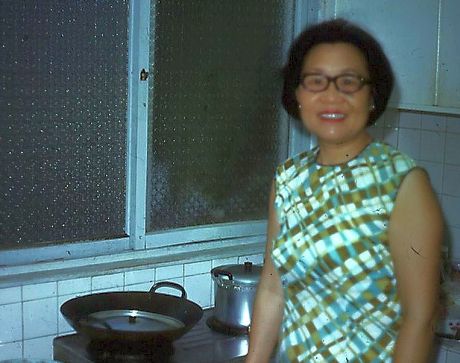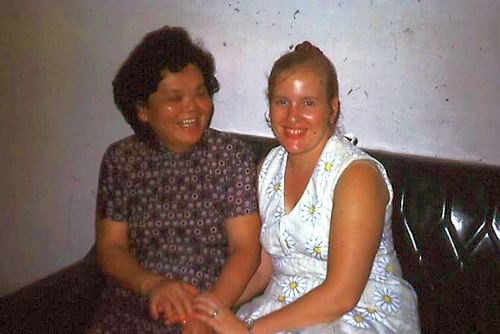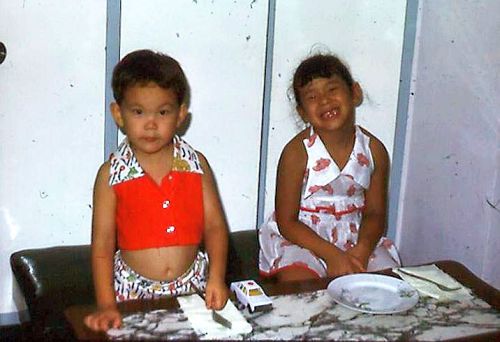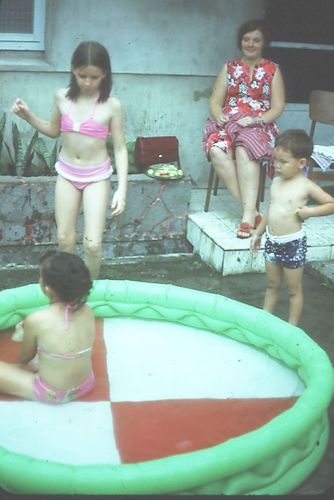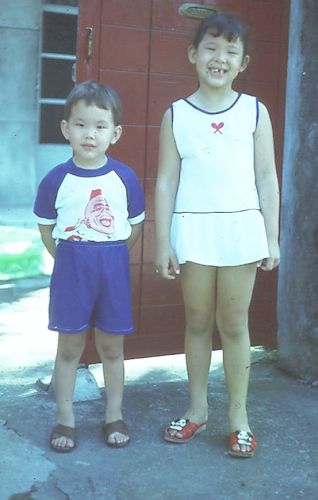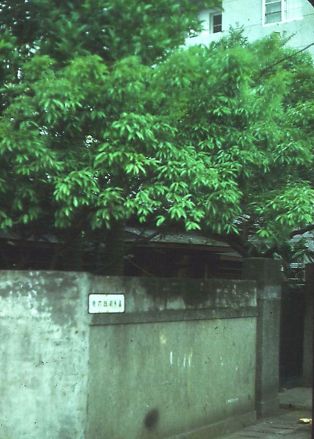 Wenchow street home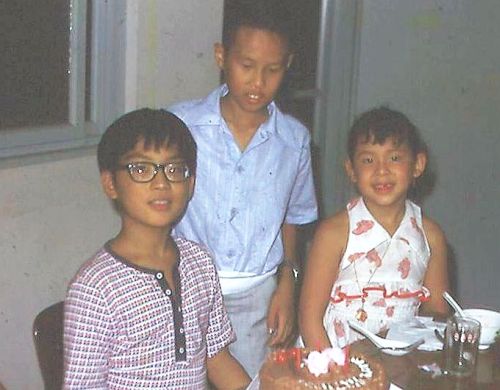 Joseph Wang had a birthday party (10) at our home, with hamburgers and all ....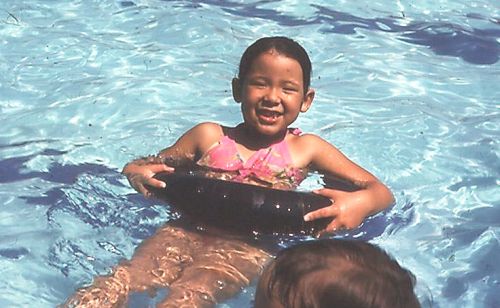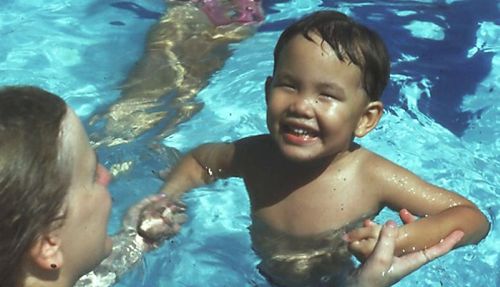 Spring water in Wulie was very cold!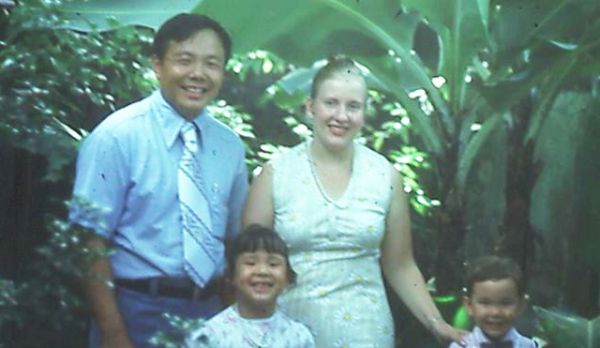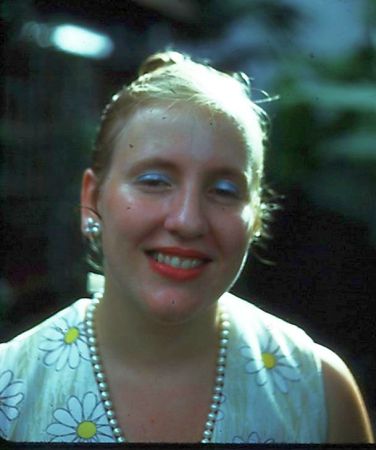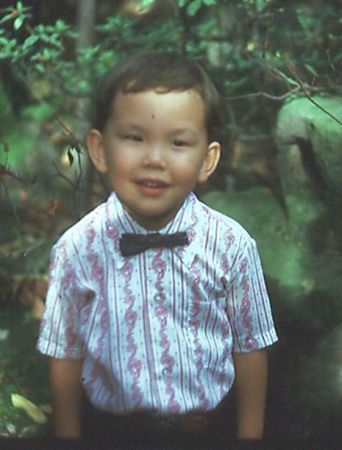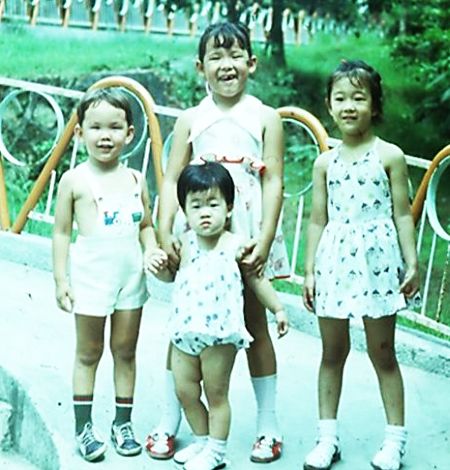 My friend Taotze's two daughters.
Taida experimental forest: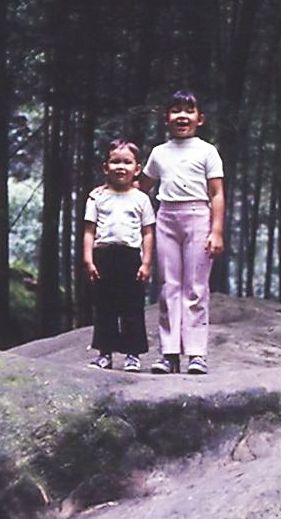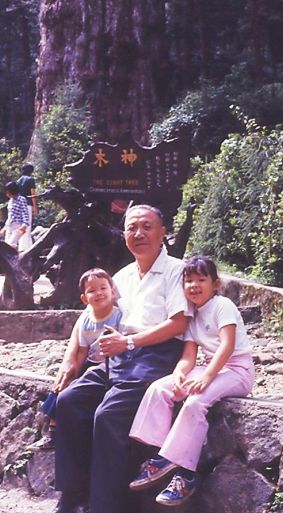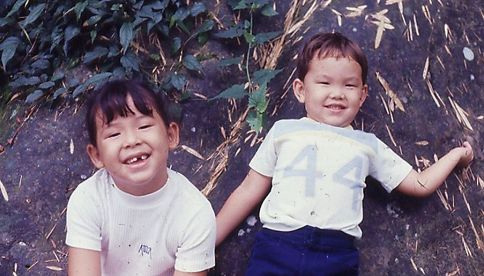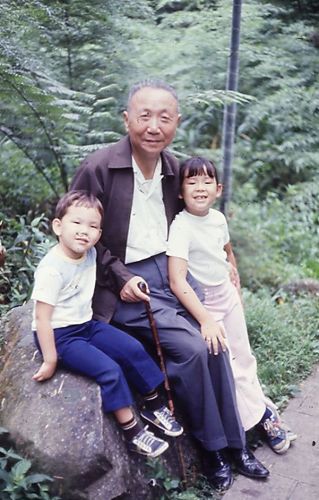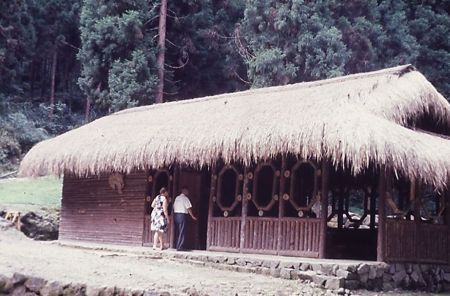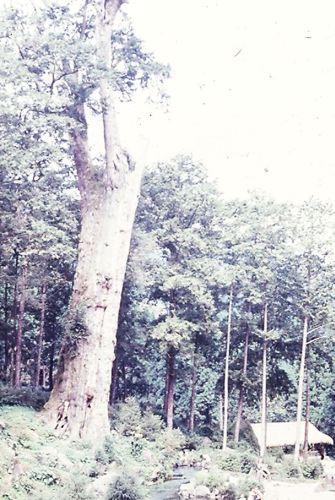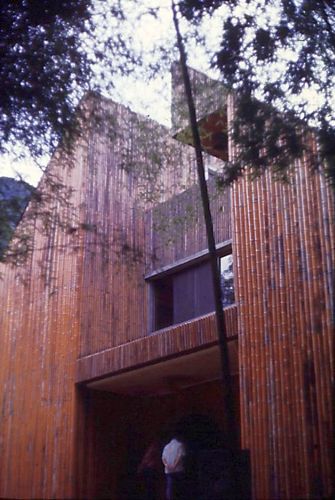 In Tainan, we did a lot ....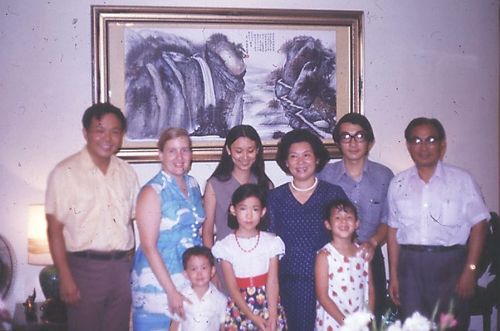 Tainan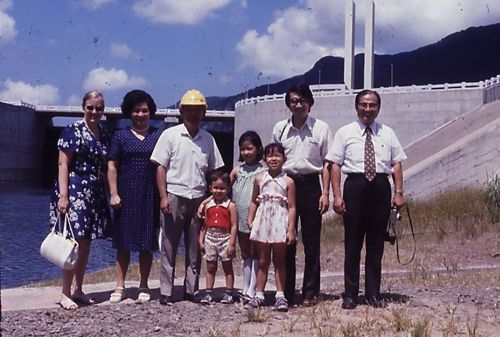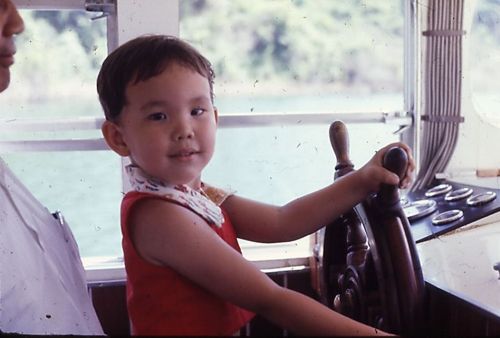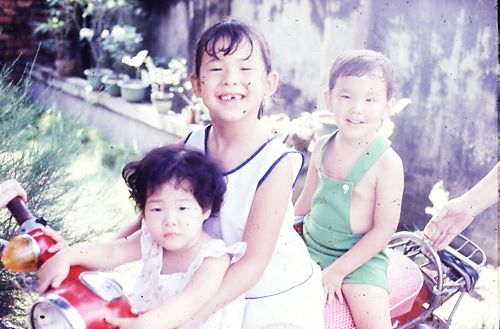 Judy Jackson came back to the US with us later.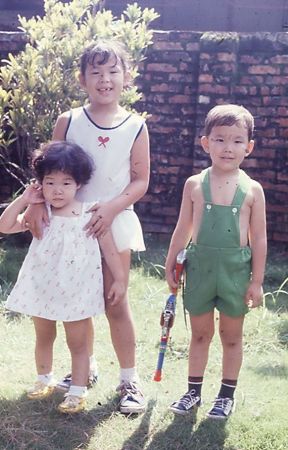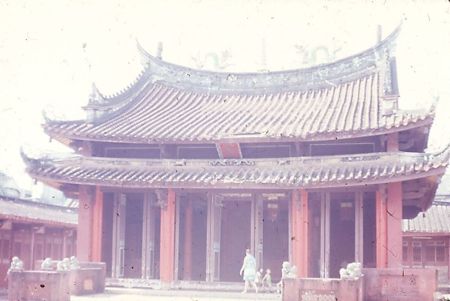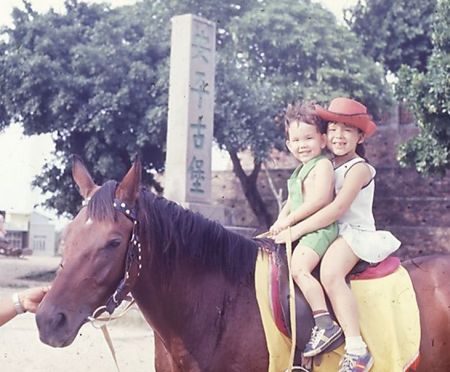 In Kaoshung,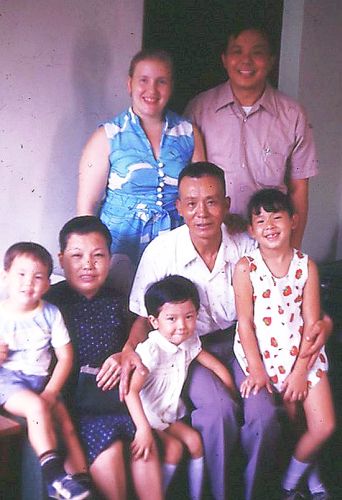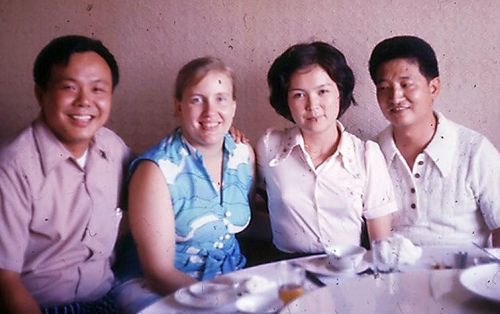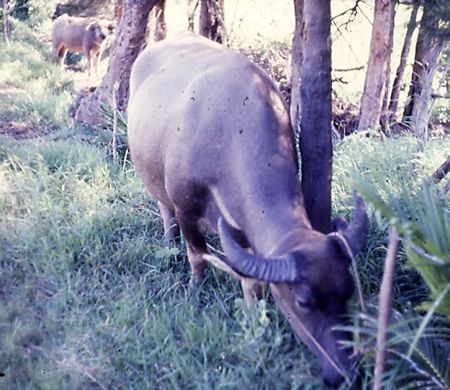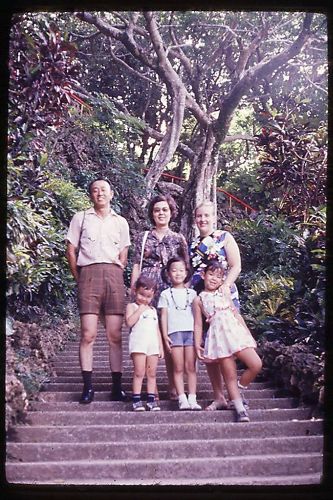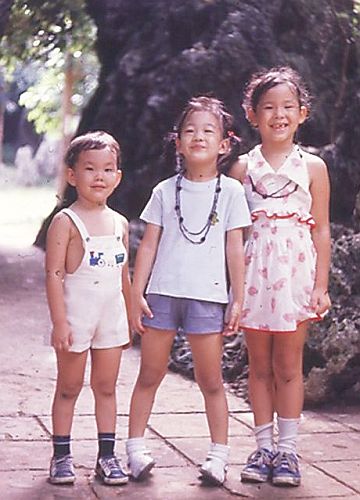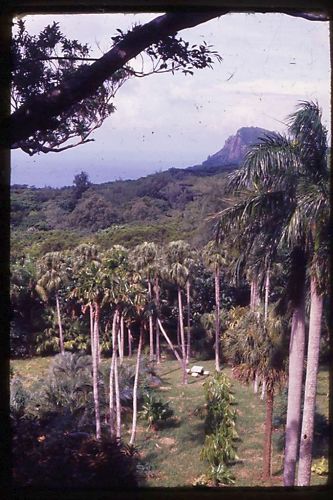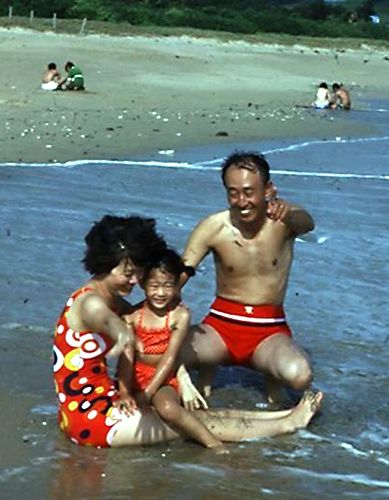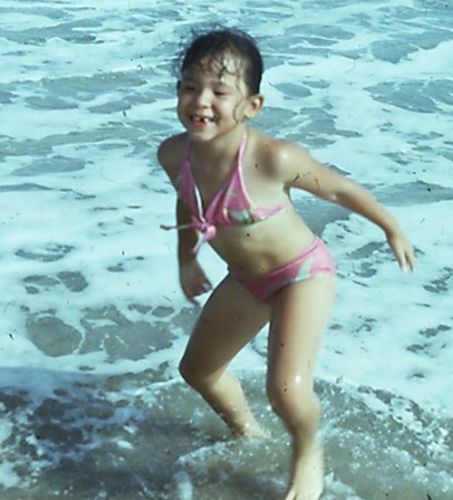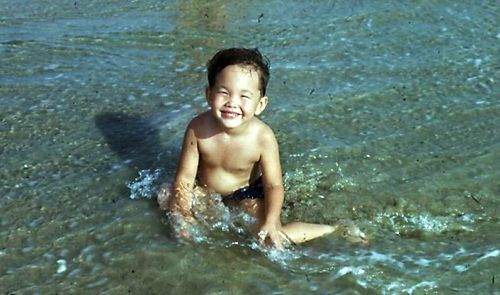 There was some Taiwanese show (baibai), outside my parents' home: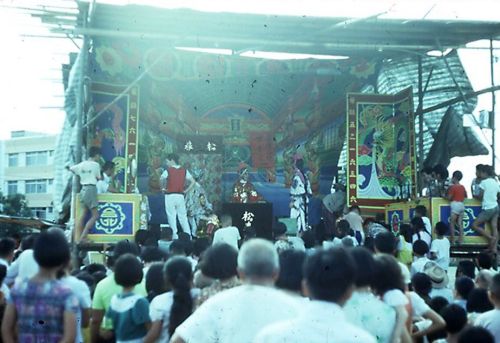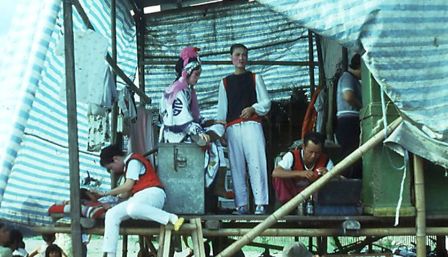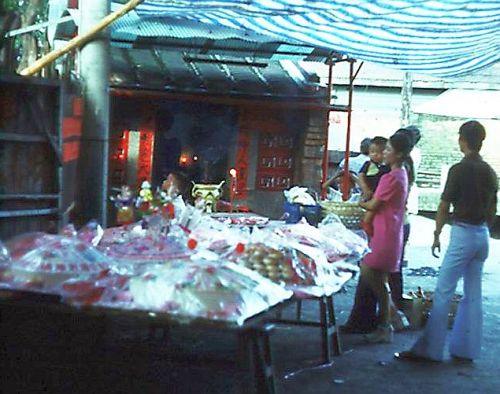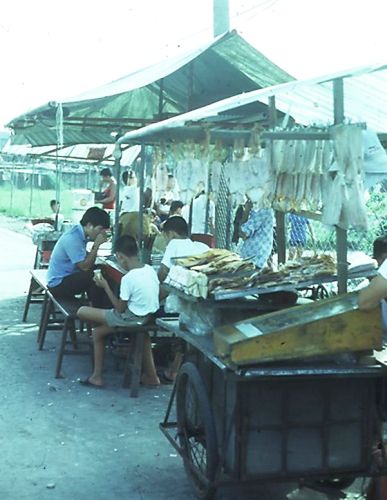 A roasting squid stand.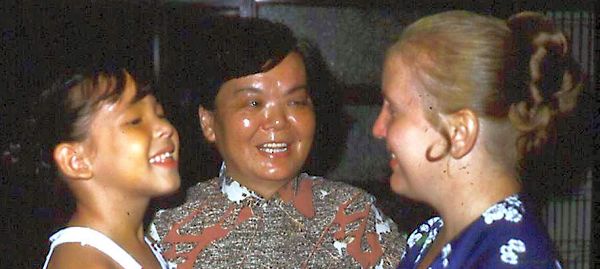 Three generations of hairdos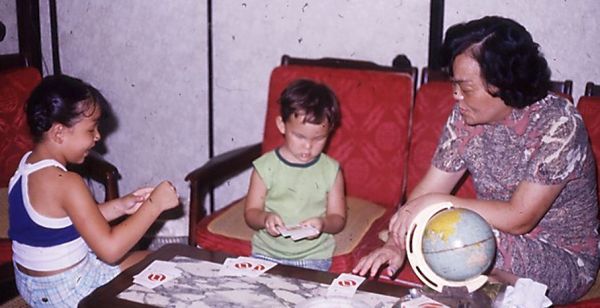 More games with Grandma!
We came back to the USA with four kids, driving all the way to Johnson City from Los Angeles..