First Woman Pilot in Cameroon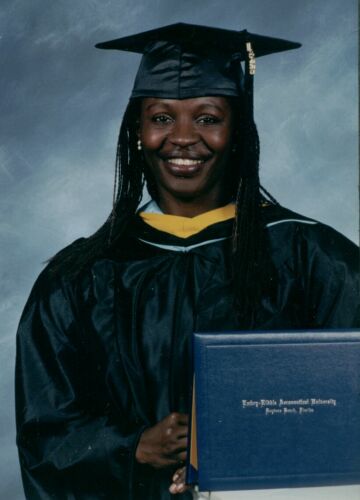 Christine Njeuma learned her flying at Embry-Riddle Aeronautical University (Daytona Beach, FL) and she also received a Master's degree in Airline Operations and Safety there. Prior to that, she completed her BA degree in French from University of Florida.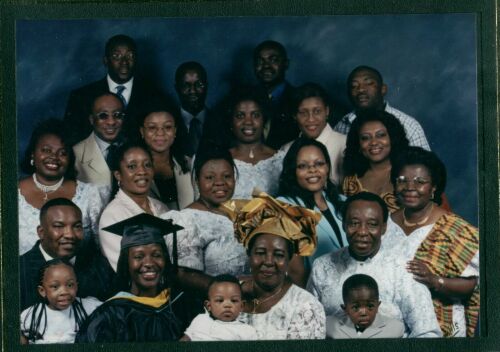 When Christine graduated in 2001, a large group of her extended family went to Daytona Beach for her graduation ceremony, showing the strong family support we have mentioned about Cameroonian people.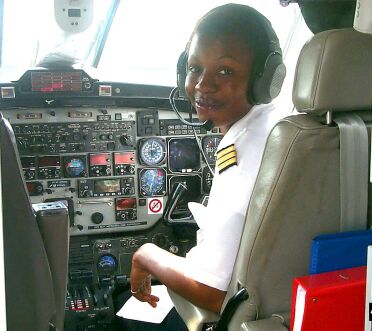 Christine was hired by Cameroon Airlines last year, but was not able to fly commercially until the last couple of months. This was her first flight in the cockpit. How exciting!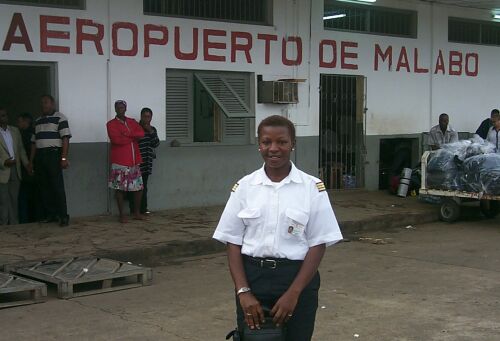 She is flying regularly now between Douala and Yaounde, or between Douala and Malabo in Equatorial Guinea.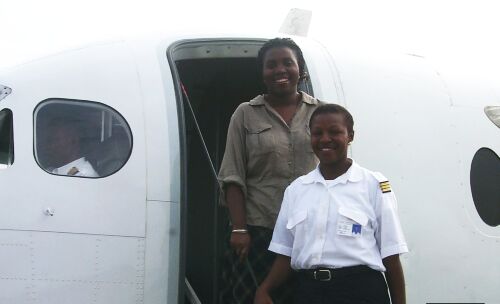 So far only one relative has been on one of her regularly scheduled flights. In Cameroon, Maloke is her sister. In the US, she would be Christine's cousin. Maloke is a graduate student in NY.
This is the inside of the small plane Christine flies. She likes the job!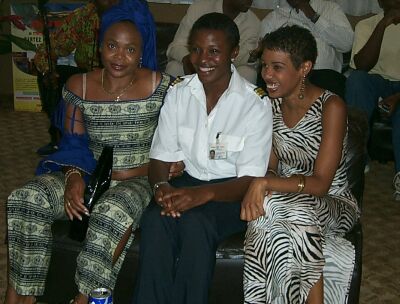 On International Women's Day ( March 8th), Christine was one the "famous women" in Cameroon. She was as popular with reporters as several well-known entertainers.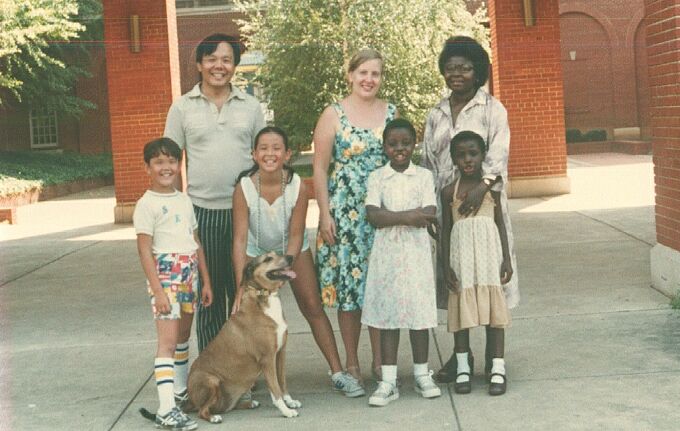 How do you like this picture? Christine was the youngest of the whole group then and now! If we remember correctly, her father was taking this picture.