Untamed Iceland
We had thought about visiting Iceland for quite a while. There are quite a number of choices on the US market. We tried to gauge our ability to find a suitable one for us. Finally, we decided on the Overseas Adventure Travel program (OAT) as it suited us more than others. We decided to go in October as that time would give us the best chance to see the Northern Lights. However, as it turned out, we unfortunately did not see the Northern Lights. Also, Janice injured her right toe by falling in the shower on the fourth day of our trip. She was not seriouslyn hurt, but was slowed down quite a bit on many activities. Overall it was still a good trip. What inpressed me the most, were the colors and shapes of this cold place. They were just specutacular and, at times, managed to surprise and delight me!!! Cold was not the only distraction there. The rain and the big wind gave us fits and we could only partially enjoy the scenery as a result. However, it is still a place you need to see and visit, although I am not sure that I would like to live and work there for a long period of time! Ok, now let me tell you abour our ten day visit!
First of all, Icelanders speak a very old Viking language. The pronounciation is almost inpossible. I am not even going to try to give you an example! We arrived at Reykjavik, the capital, on our second day. It has a population of 122,000, out of a total population of 332,000 in Iceland. You can imagine that the rest of the country has very few people living there. This capital area has a population less than that of the capital of any province in China, including Tibet! We took a bus to the down-town area and walked around. Because of the rain, there was not much to see of the city.
When we traveled to Stykkisholmur the next day, we immediately saw striking colors and shapes: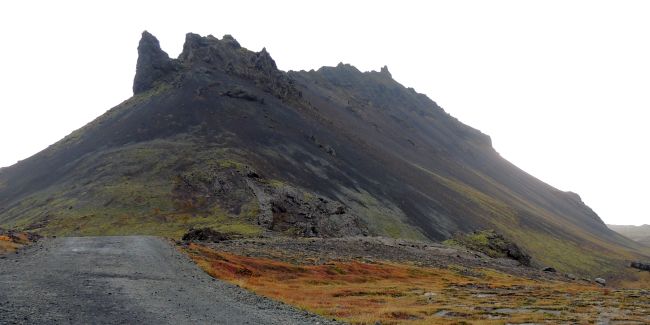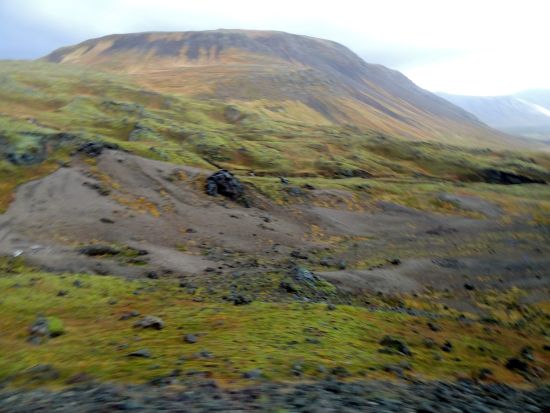 Even the clouds and sky showed some interesting colors and shapes: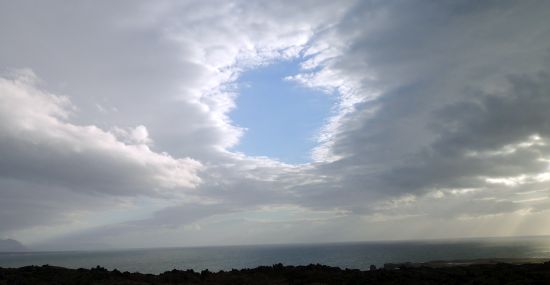 We were in Reykjavik twice, first when we arrived and then at the end of the trip. In between we traveled north, first to Stykkisholmur and then to Akureyri, the second largest urban area in Iceland. From there, instead of coming back on the same road or driving through deserted land, we flew back to the capital area and toured the southern part of Iceland.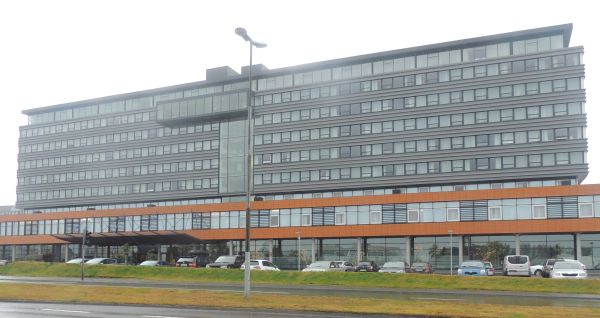 The Hilton Hotel in Reykjavik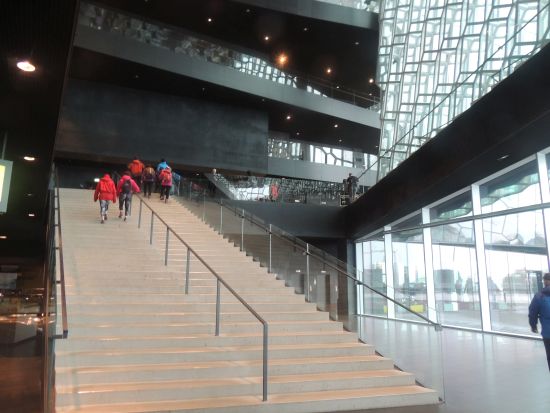 A very modern building in the city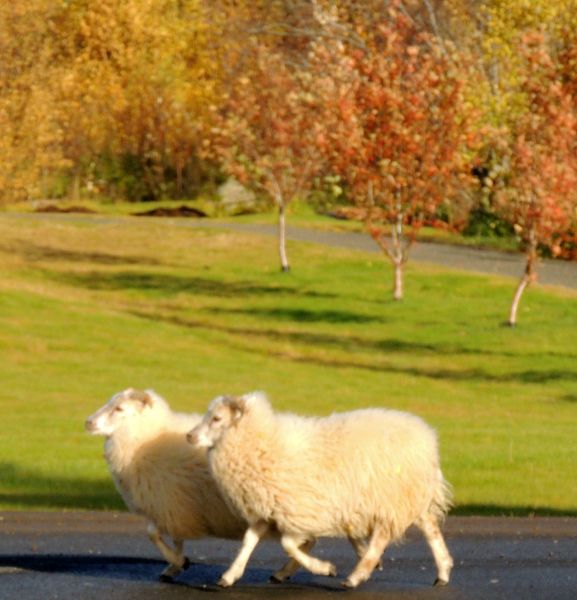 Of course, you see sheep every where!
The first waterfall we saw was Hraunfossar. It is a 2,900 ft stretch of lava with clear water splashing through the volcanic rocks! We got there on a beautiful, sunny day, and it was indeed specutacular!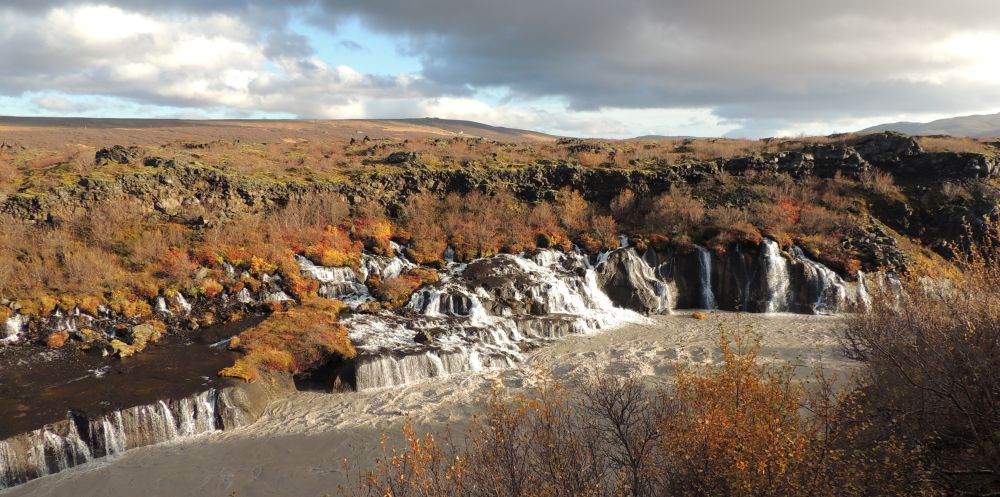 Then there are many hot springs which flow everywhere in the region called Deildartunguhver. The hot water is captured and shipped, using insulated pipes, to every home in the region.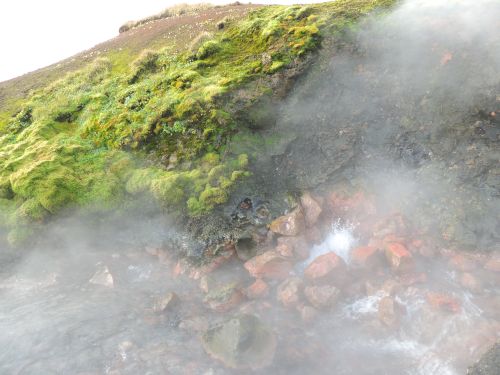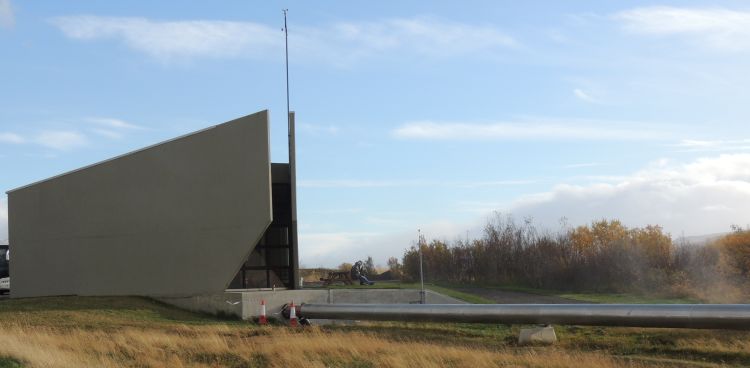 There were more colors and shapes as we drove: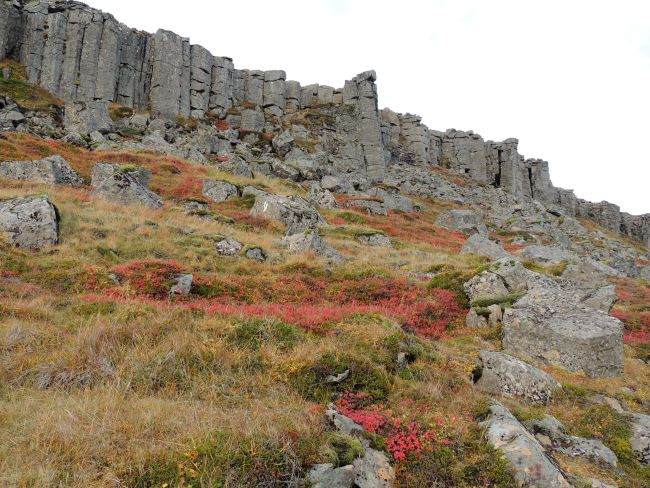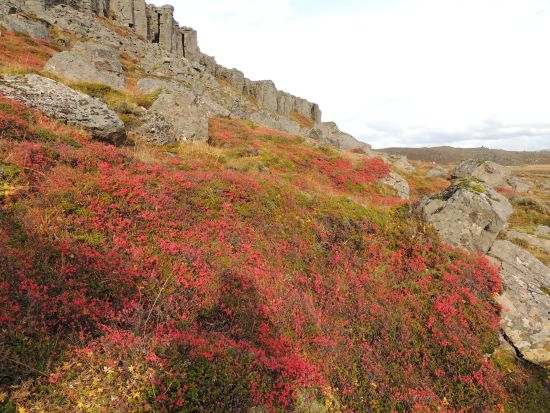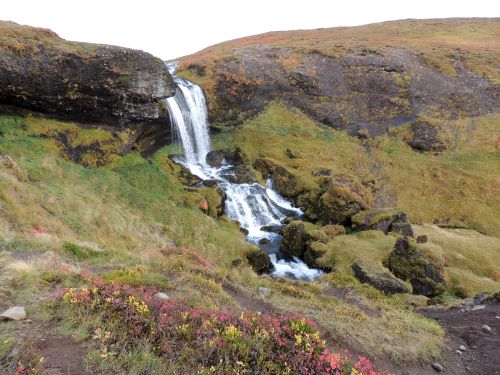 Of course, more waterfalls!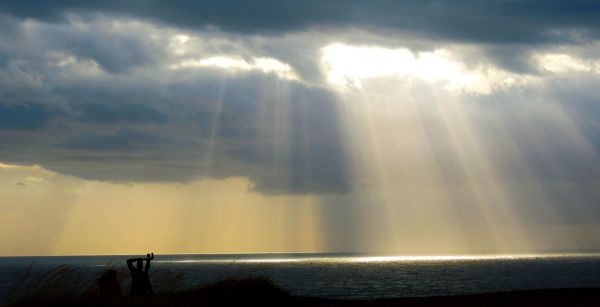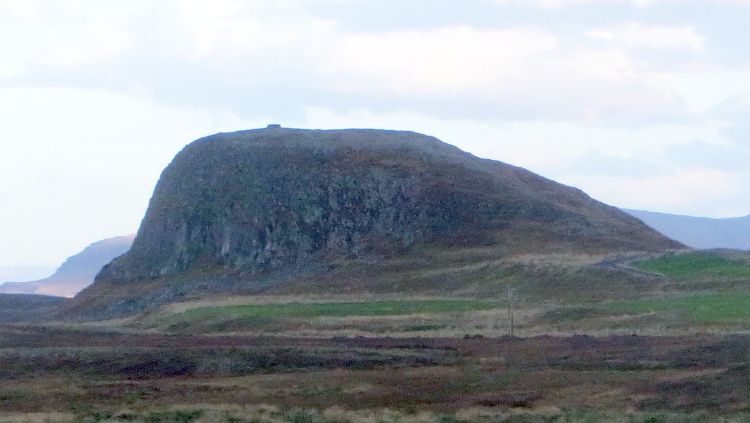 A "Holy" mountain!
The next day we went to a small fishing villiage, Arnarstapi. It was so small that we could not find a convenience place for men or women! But it was a place with some amazing lava coast lines.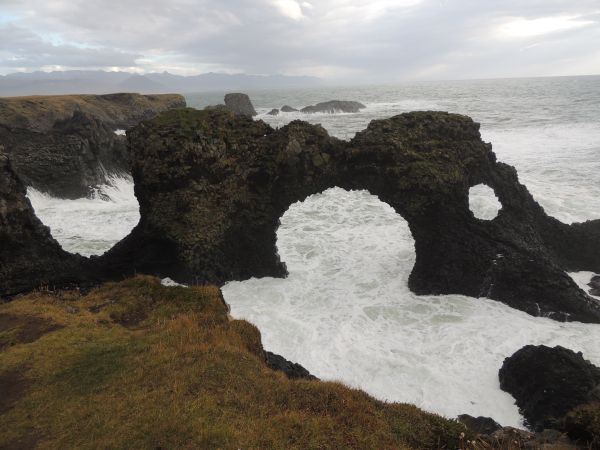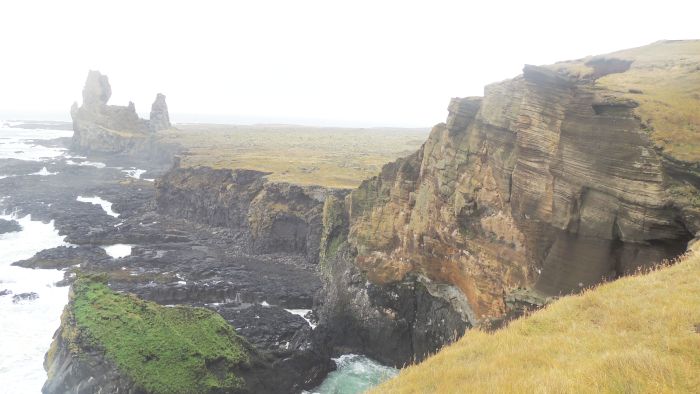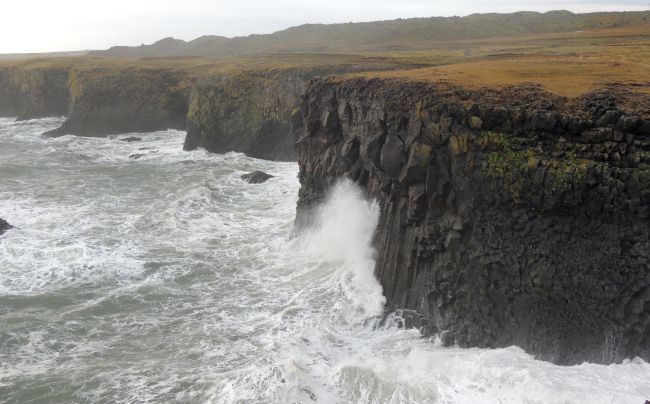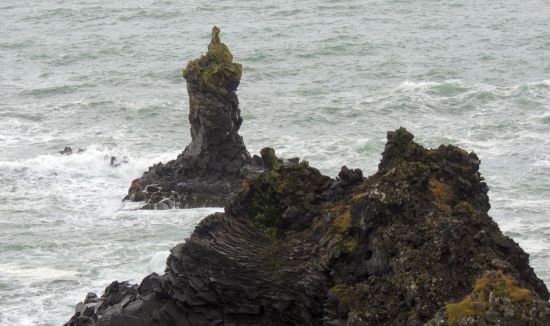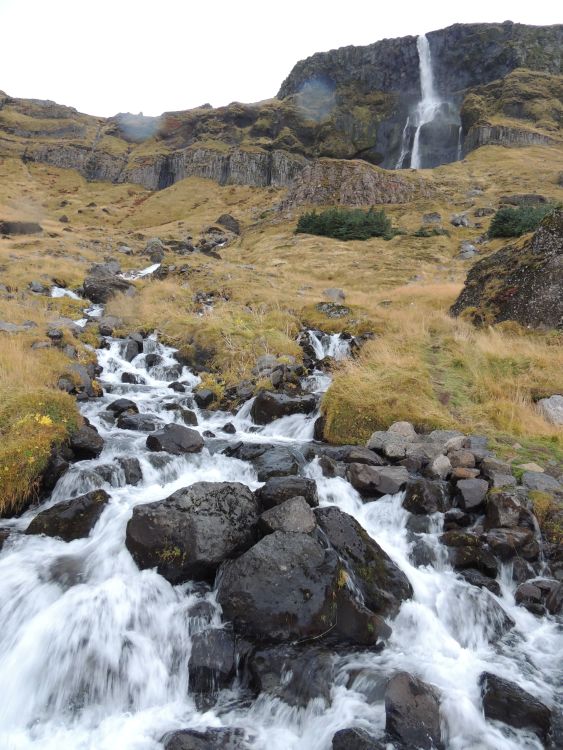 Yet another waterfall! There were many angles from which to take pictures, but none could capture everything!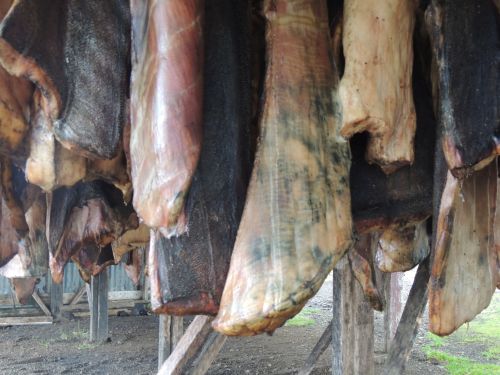 We visited a shark farm, maybe the only commercial one in the world, and tasted some of the cured meat with vodka!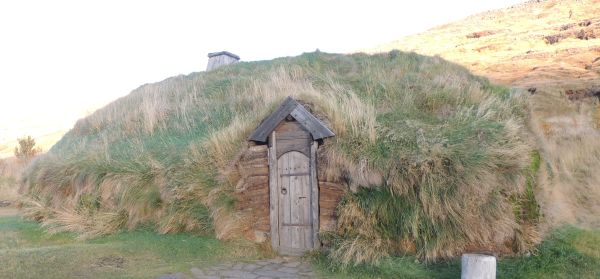 Eiriksstadir Museum!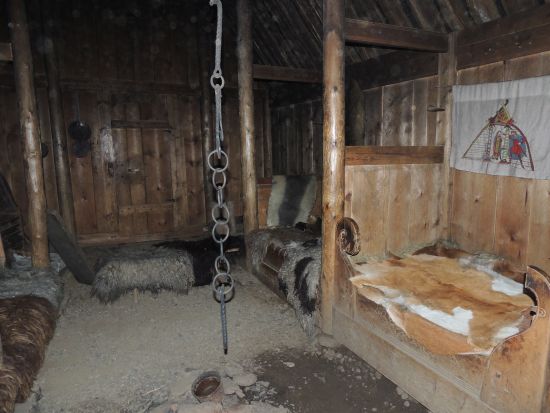 Inside there was not much space to live in!
We visited a horse farm before lunch on our fifth day of touring and it was a glorious day. We saw an interesting gait called a Tolt, which is similar to that of a Tennessee Walking horse. This horse shown below uses a fast version of the gait while his rider carries a a glass of wine without spilling a drop!: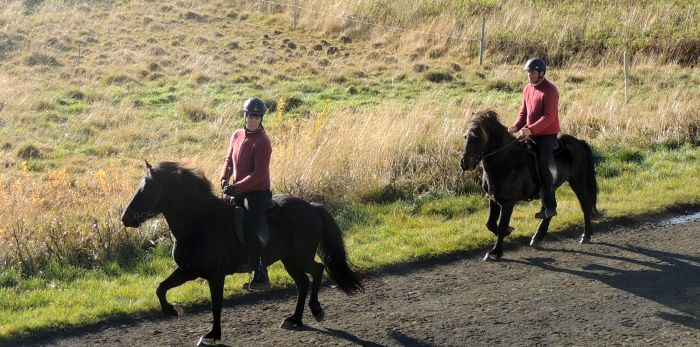 These are beautiful horses, descended from the ones brought by the early settlers!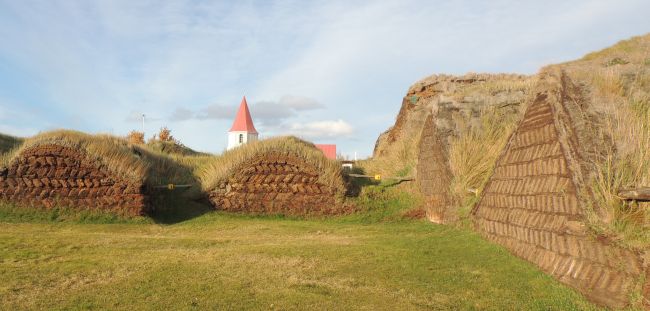 An old turf farmhouse in Varmahlid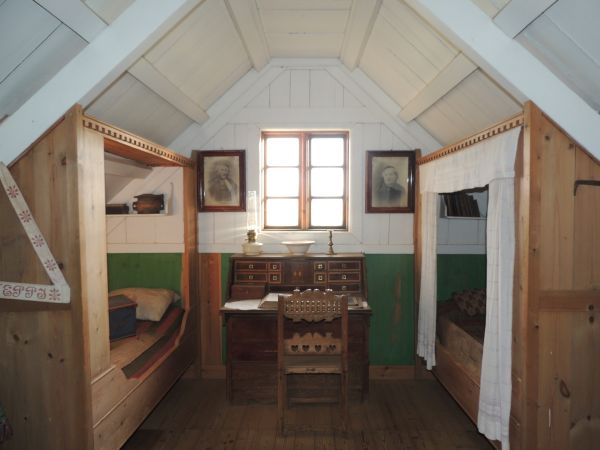 A master bedroom in rural Iceland during the 18th and 19th centuries!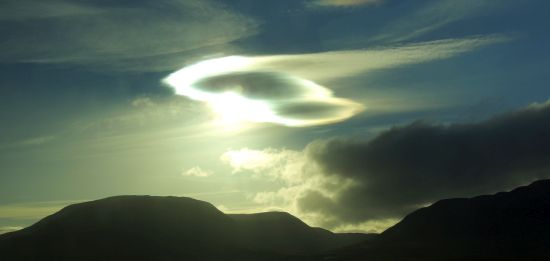 Wow, another interestingly shaped cloud!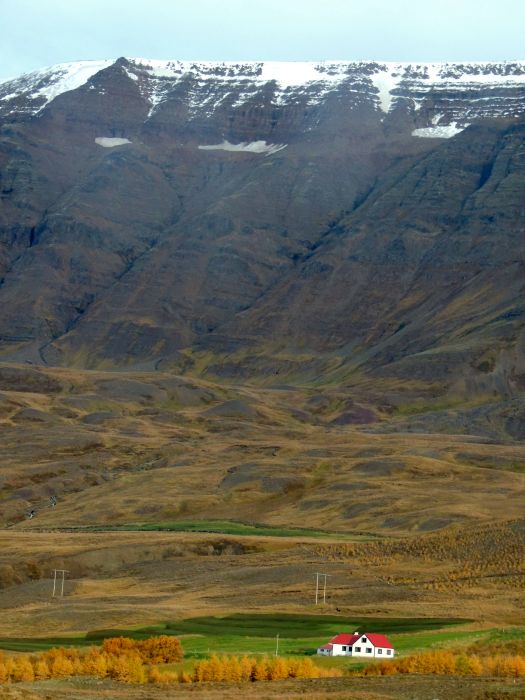 This is one of my favorite pictures, as it represents the best of Iceland!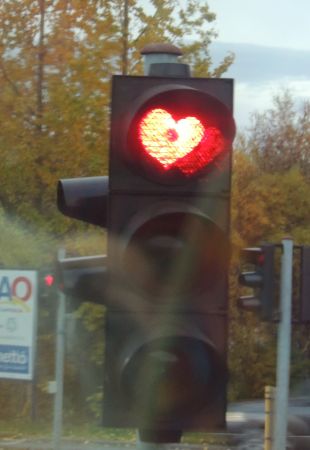 Yes, the red light has a heart here in Akureyri!
Then at night we had to go to the Emergency room to have Janice's foot examined. This is the picture I took when we were waiting: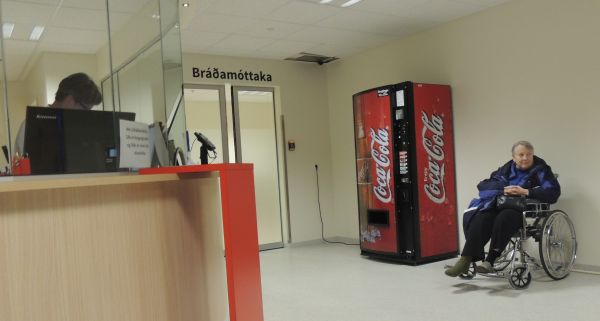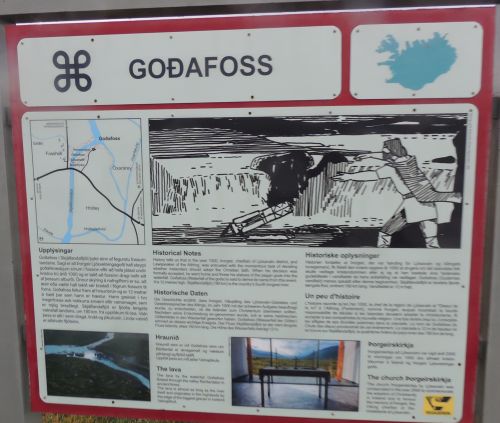 Another waterfall called the "waterfall of the gods", named because it is said to be the place where the leaders of parliament disposed of the Norse gods when they adopted Christianity in 1000 A.D.
l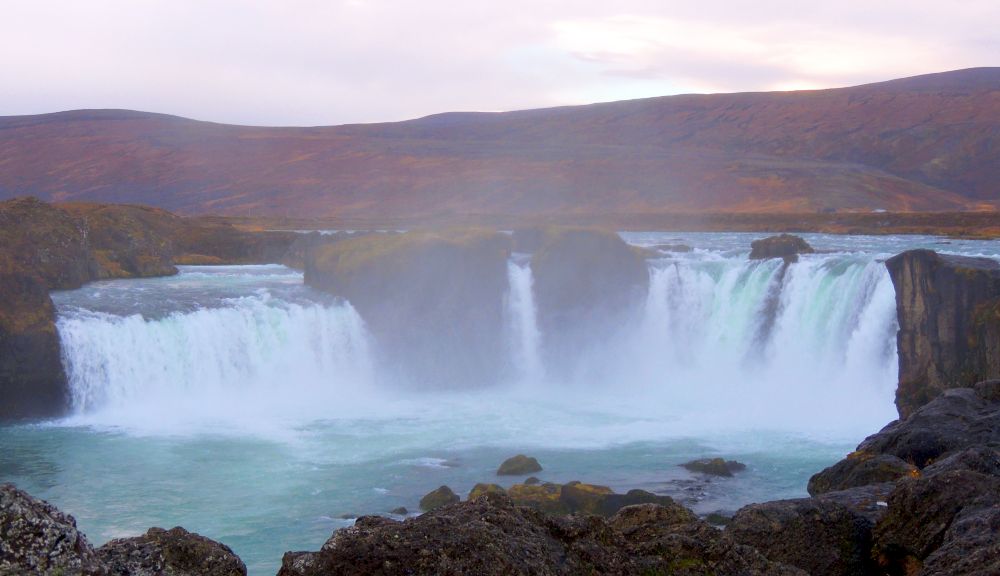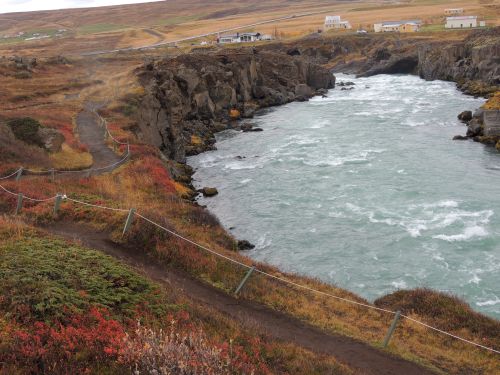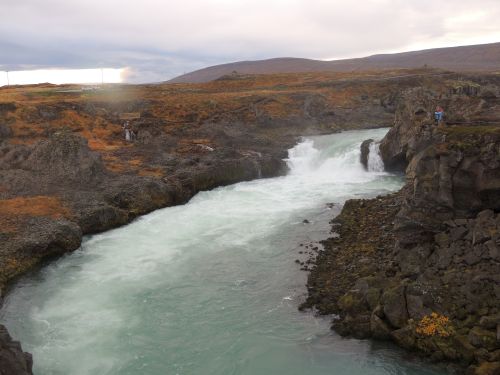 We did visit some hot springs. The place was smaller than Yellowstone, but it was fun!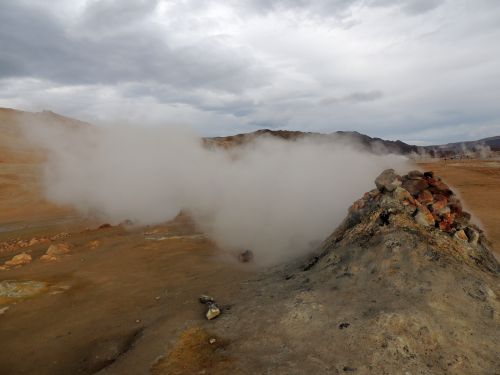 We visited some "black castles" made of lava rocks.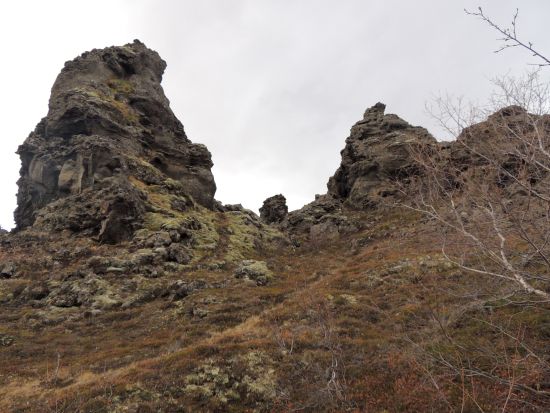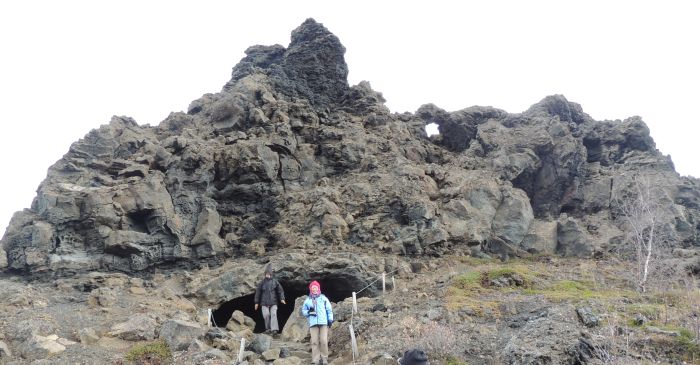 We started driving first thing in the morning to the small town called Dalvik. When we arrived there was a small boat waiting for us. After we put on our cover-alls, we were ready for the whale-watching experience, the best ever!: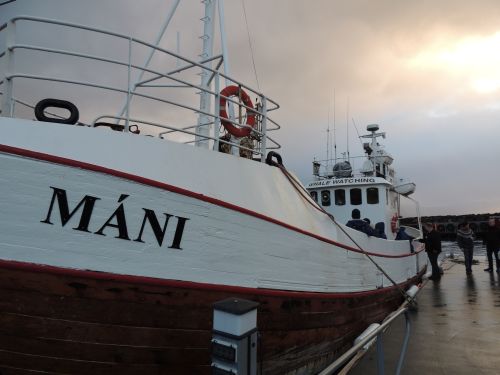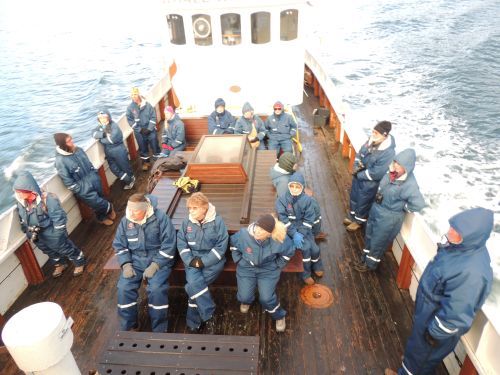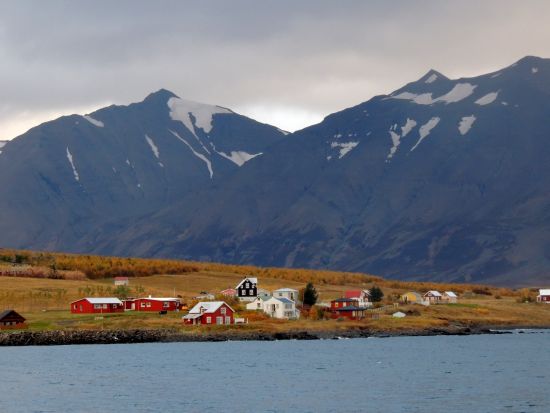 We saw them come up - one after another - right near our boat: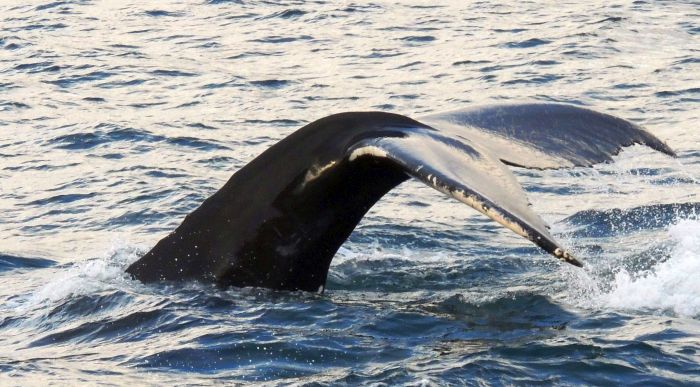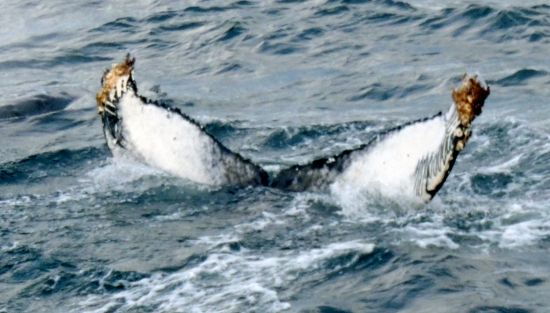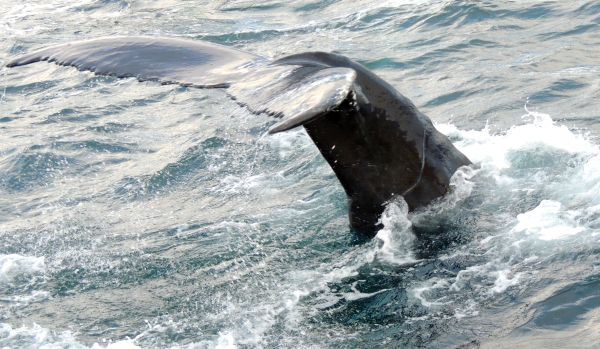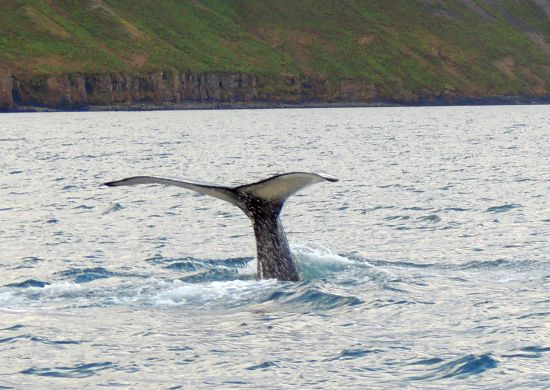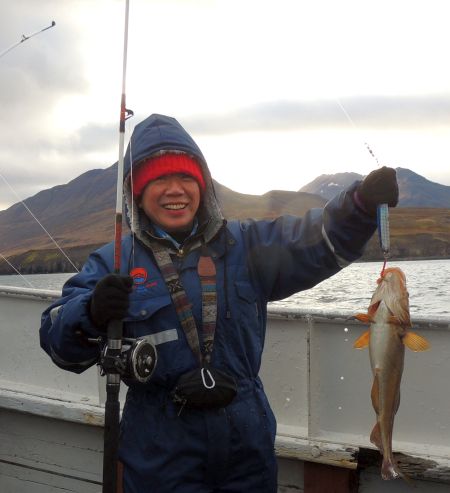 On the way back, they gave us 10 minutes of fishing time and Kai got her first fish ever, a cod! A very happy moment indeed!
Of course, they cooked all the fish and everybody ate them right outside the store where we started. They were the best ever!
On our fnally day in this area, we went horse back riding (Kai is in the light blue jacket):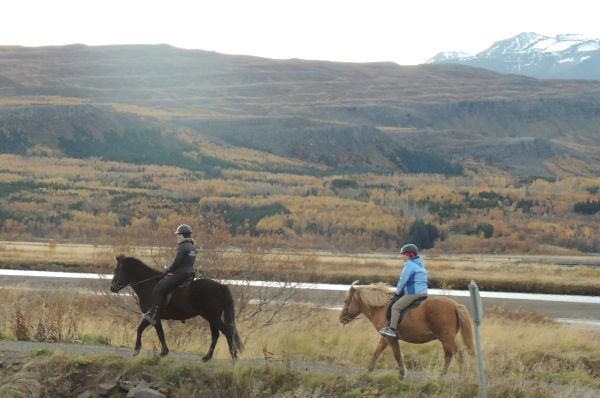 We flew back to Reykjavik next morning and stated our Golden Cicle tour in the southwest part of this island. We visited the Geysir hotspring area
and then went to see the Thingvellir National Park, where a major rift between two tectonic plates can be seen: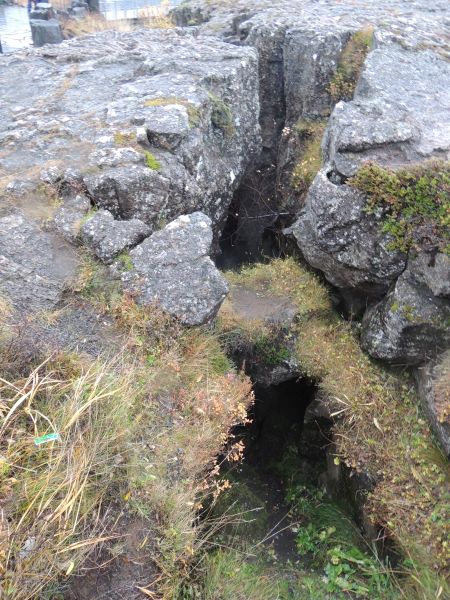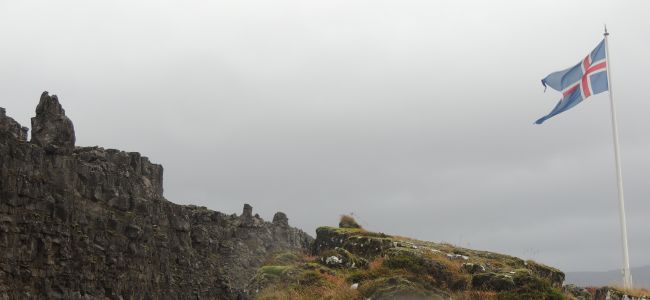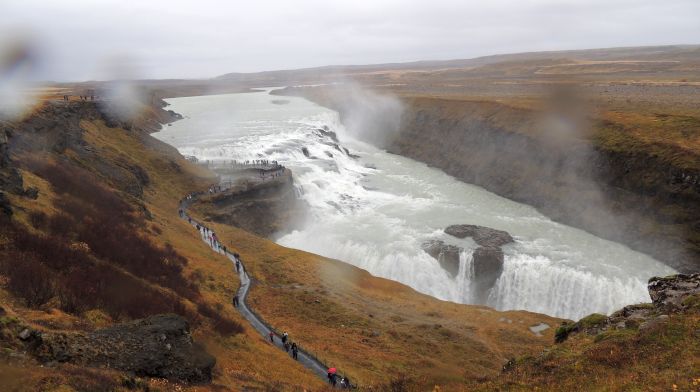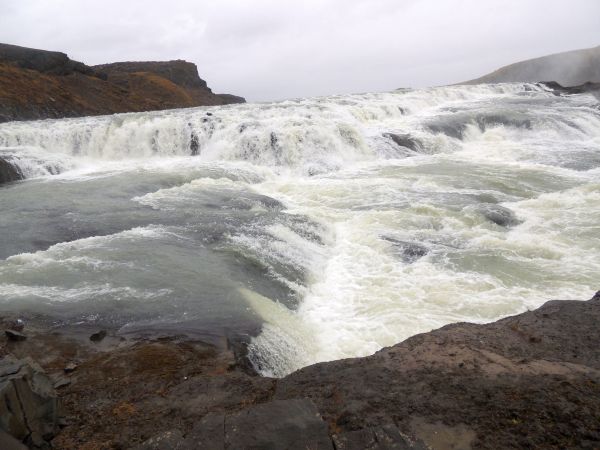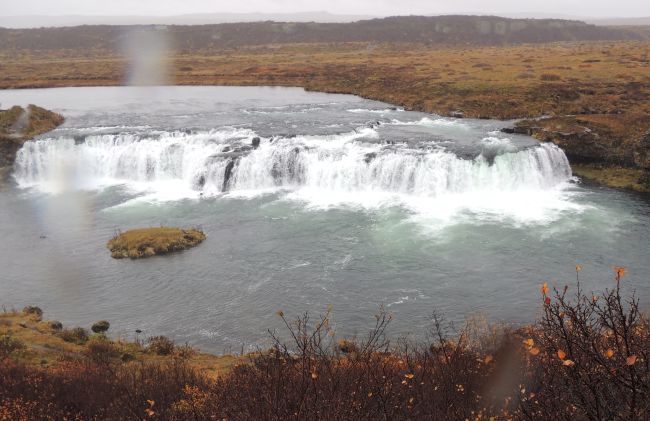 We went to visit a green house where they grow flowers in a modern way, using geothermal water to heat and, when cooled, to water the plants. Making a living growing flowers with high tech!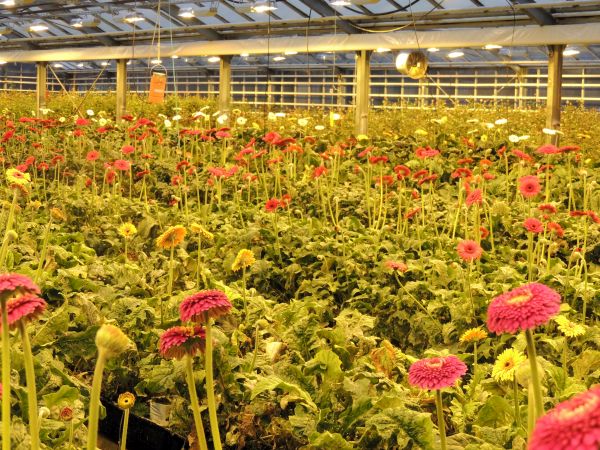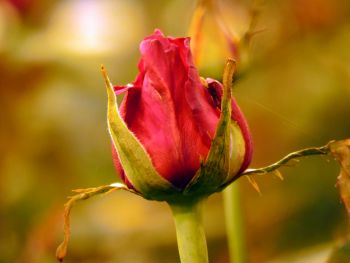 We saw more waterfalls in the rain. Some were quite large, but I could not get good pictures to show you!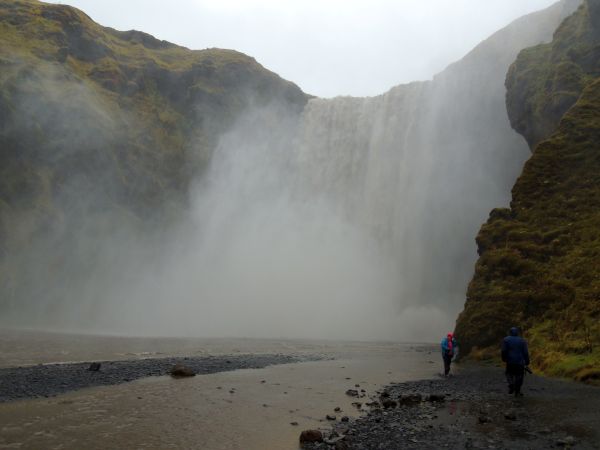 We passed some rich farm land in the area, and we took a super jeep to see some glaciers too: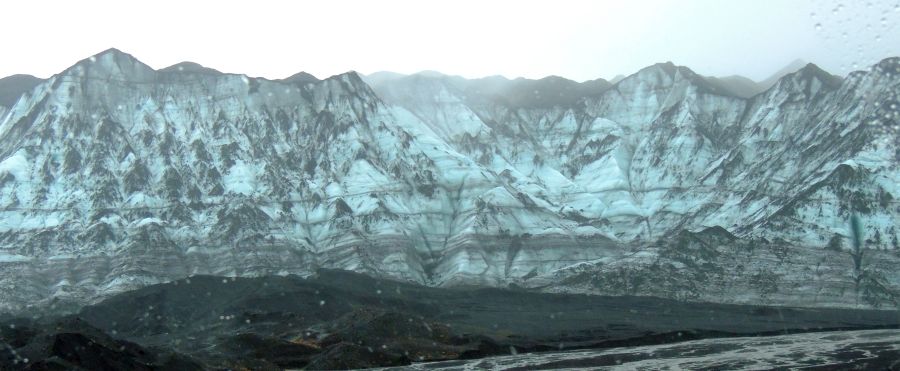 We saw a movie about the volcano explosion in 2011, and it was quite good!

The view from the window of our hotel in Selfoss!
Then, we came back to the capital area: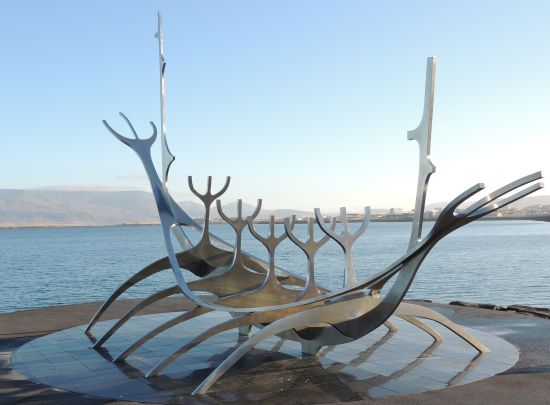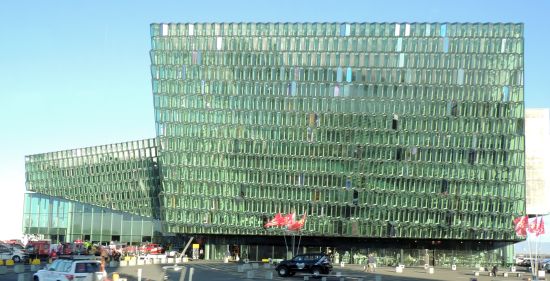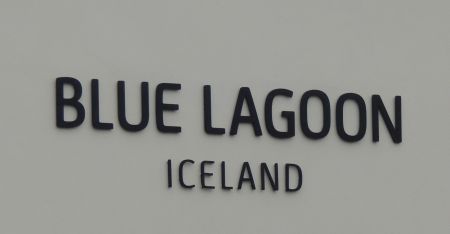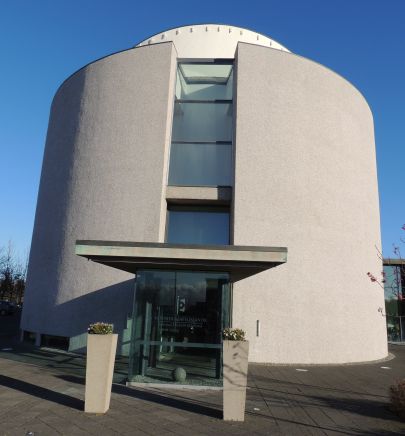 The National Museum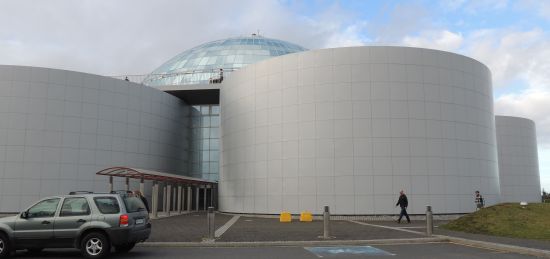 The Pearl, where water is stored with a revolving restaurant on top.
A Luthran Church?!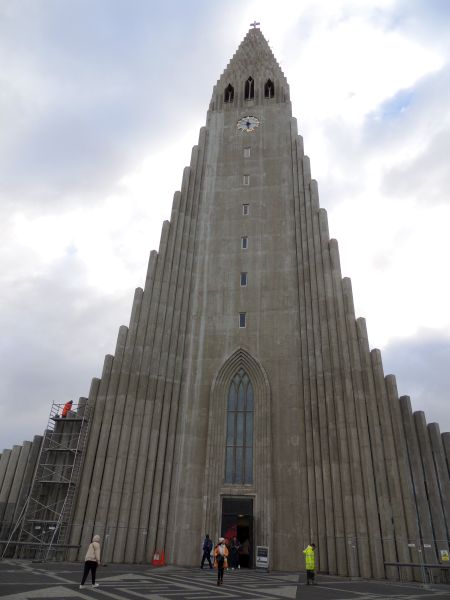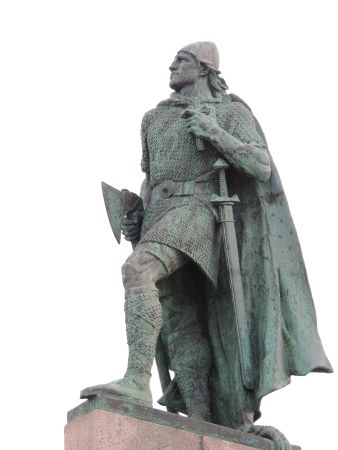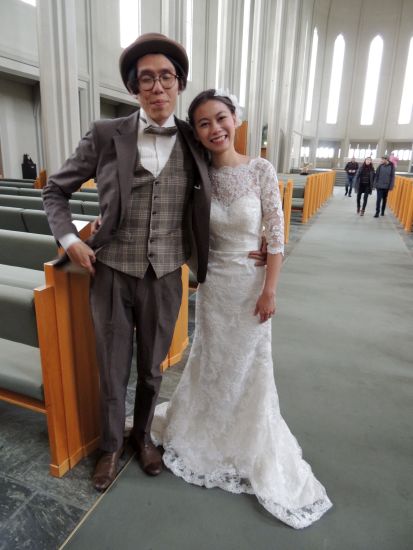 A couple from Hong Kong was married there

At the request of several members of our group, our program director talked about his faith as a Bahai!