Baltic Sea
This Baltic Sea cruise was provided by the Princess Cruise Line for a total of two weeks. The ship, Ocean Princess, is a small boat which had only about 600 travelers from around the world. Even though English was the language spoken officially on the ship, there were a surpringly large number of Spanish-speaking guests on board. They even had special tours arranged for them at many ports. We started in Dover, England, and our first stop was Amsterdam. After passing through the Kiel Canal in Germany, which took one full day, we visited Stockholm, Tallinn, St. Petersburg, Riga, Klaipeda, and Copenhagen, and then returned to Dover. Except at St Petersburg, we stopped for only one day at each port. While at St.Petersburg, those of us who had not been there before had a hectic two-day excursion. This was the first cruise our four siblings and two wives had taken together. It was really a great trip overall, perhaps because we appreciated this very rare chance we siblings have experienced where we could ALL get-together in one place at the same time. We appreciated this aspect even before we started the trip! We visited these nine places in fourteen days in a maner which we Chinese call "Riding on horse back to appreciate flowers". Somehow, we all appreciate the beauty of what we saw, and felt we learned a great deal from this trip. So let me tell you about some of what we saw and learned. Clearly, we were exposed to only a small fraction of the total picture!
This is the first time we saw the White Cliffs of Dover in England. It is an amazing series of rocks and it is a chellenge for anyone to take a good picture of them.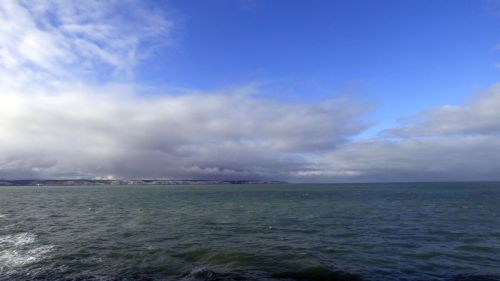 Yes, I want you see the blue sky in England!

This is to give you a closer look at the Cliffs.
This is our travel group. The six of us got together for almost every dinner.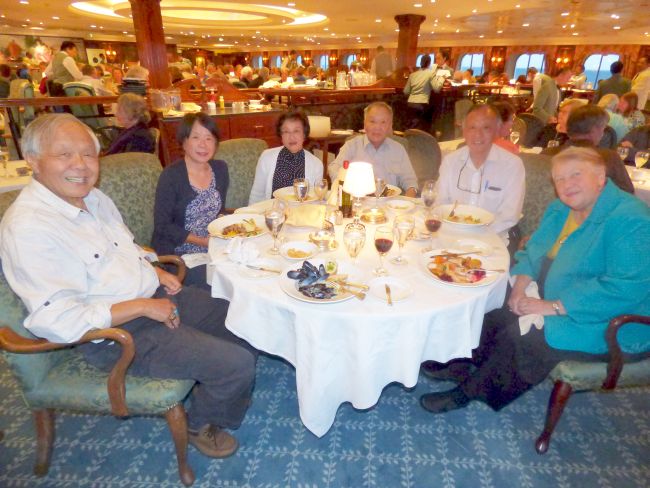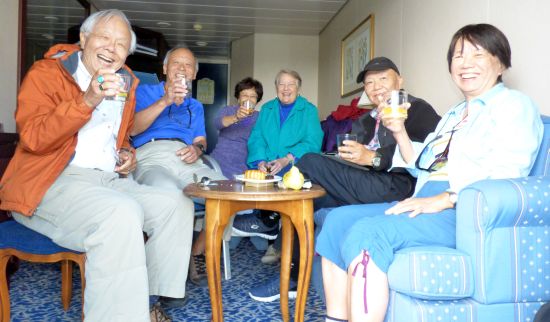 Usually we also got together in one room to have cocktails every day!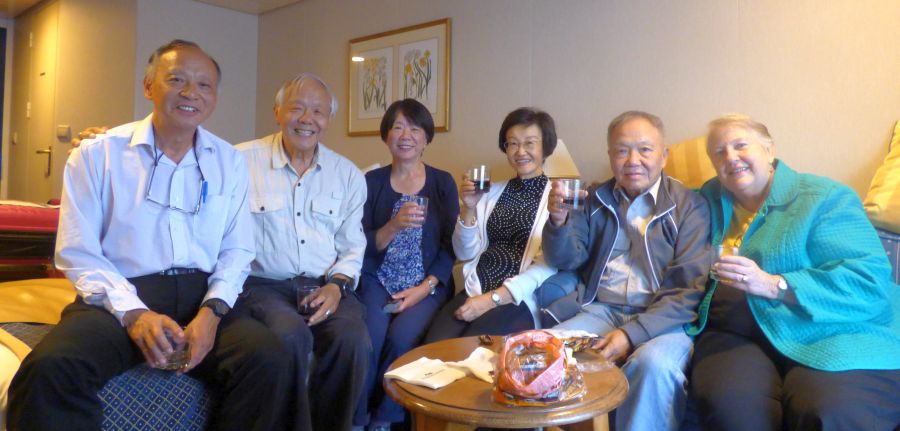 Other times we played bridge or mahjong: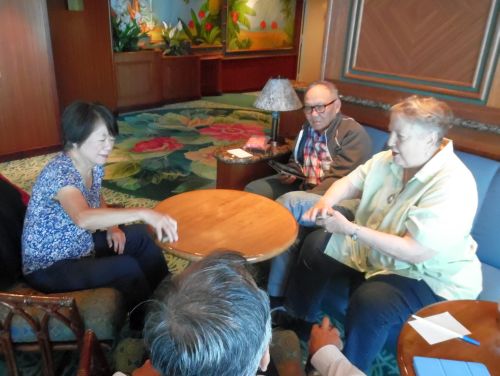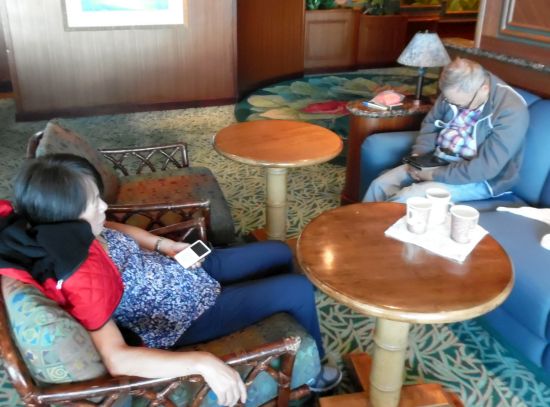 and took good naps!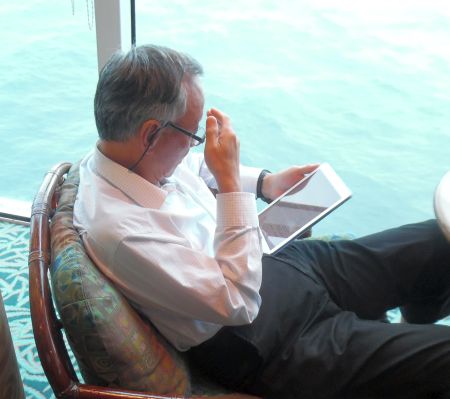 or read!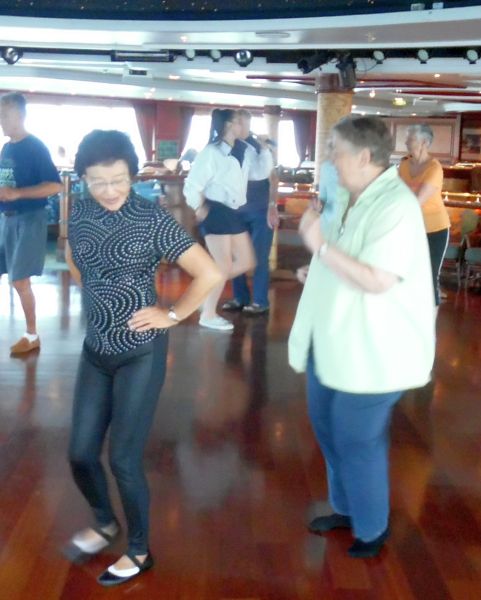 or even went line-dancing!
Janice and I had been in Amsterdam before, so we did not take any special tours. We rode a train to the downtown area and walked quite a number places. There were many signs of the times to draw our attention: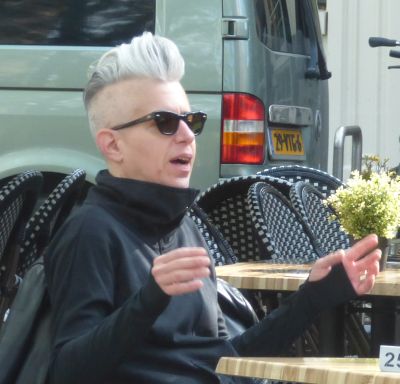 Yes, the hairdo! What else?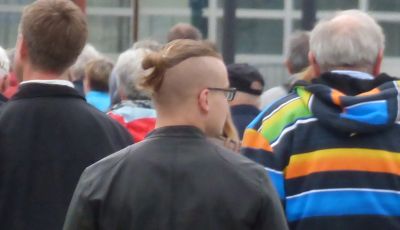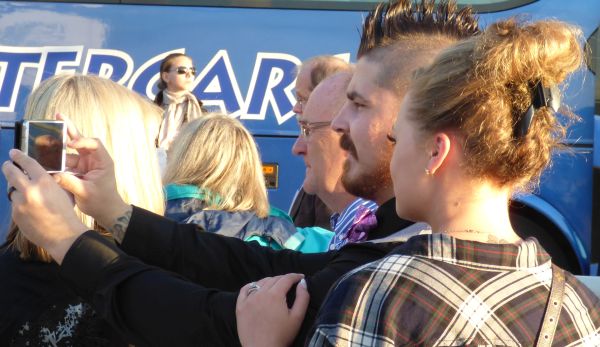 And selfies, of course!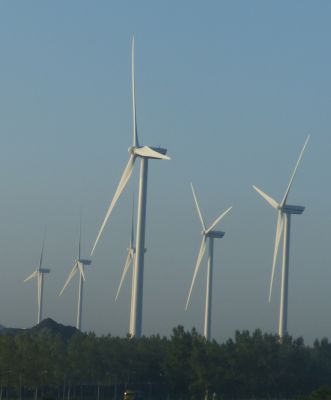 You can see them everywhere!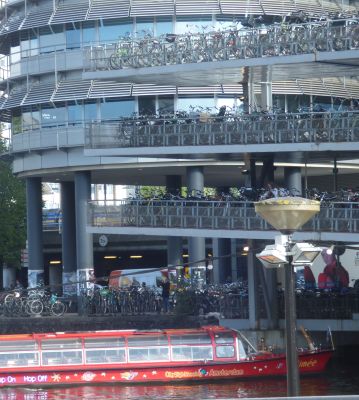 Four levels of a Bicycle Parking Garage!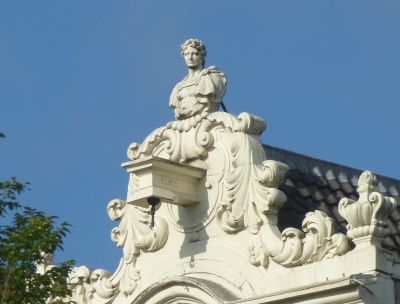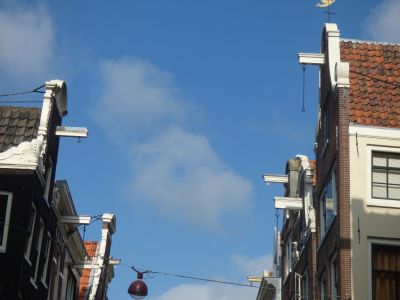 Many hooks used to lift furniture!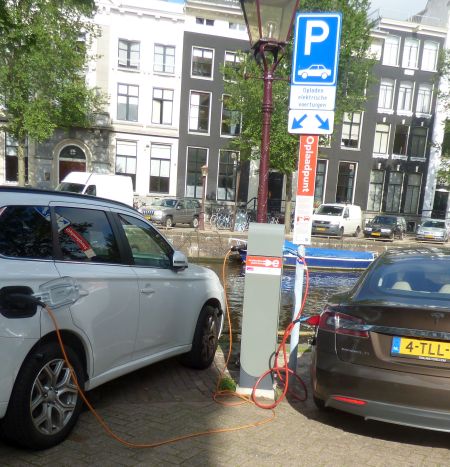 This is new, you can recharge at the parking lot!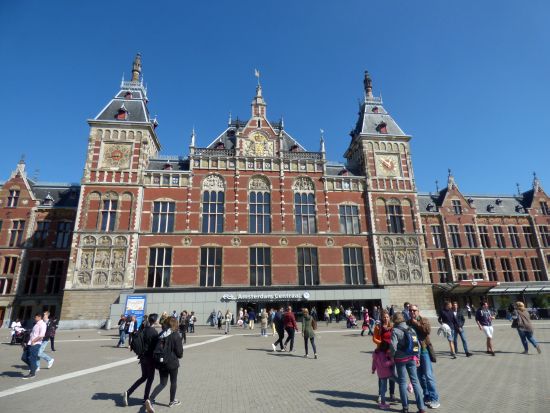 The train station where we began our walk!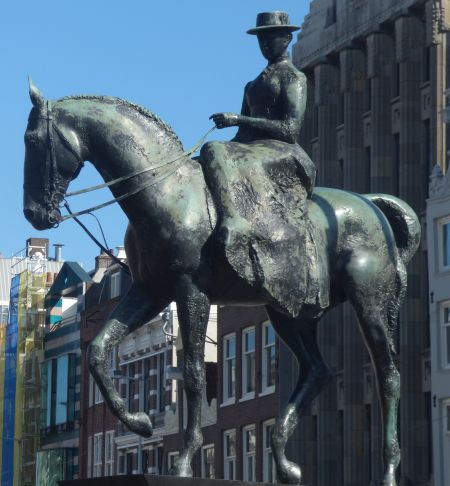 An elegant sidesaddle rider
We spent one full day to travel through the Kiel Canal, which I had previously known very little about. It gave us a chance to see the countryside in the north part of Germany. Very impressive, the canal has dams on both ends. The seawater in both the North Sea and the Baltic Sea at the ends of the canal is slightly higher than the water in the canal, at least part of the year!
There were many people watching our big ship sail on the canal. At the begining, there was even a high school band playing music while we sailed pass the lock! Of couse, there were others on the sides to see us passing!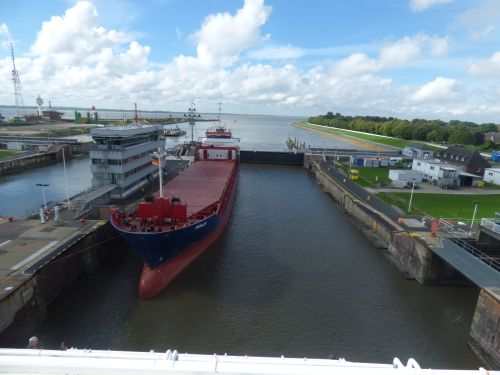 The lock!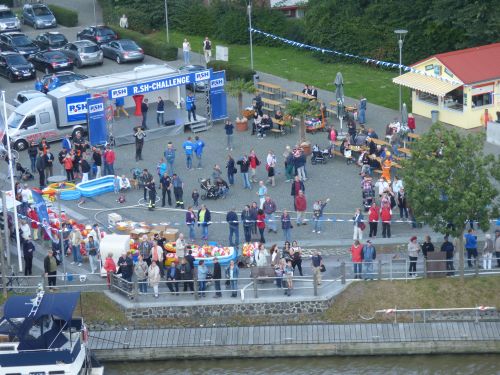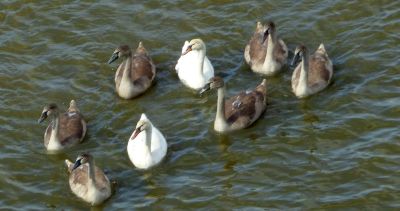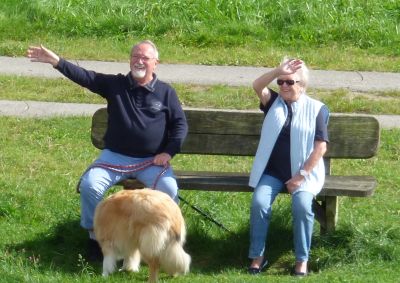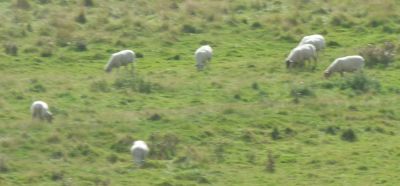 What impressed me were the bridges along the way. There were several, very well constructed!