Spain's Cultural Capitals
We joined this Grant Cicle Travel tour in April/May, 2016, because my brother Ed had rented a villa near Barcelona for the month of May and we planned to join him at the end of our tour. However, we did not settle our plans early enough to reserve some space at the villa, and so we had to rent a hotel room nearby in the outskirts of Bacleona!
The trip was a very successful one! This is a brief summary of the 12 day tour plus the three full days of activities with the group coming from Yakima in Washington state with my brother Ed and my sister Christina.
Our trip started in the capital, Madrid, which we had previously visited. Our hotel was on a busy narrow street, but was actually better than the one we had stayed in before. It was called Melia Galgos, and we found a beautiful tree (called a Judas tree) and a church across the street: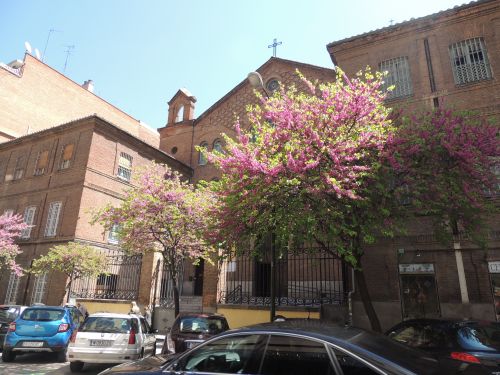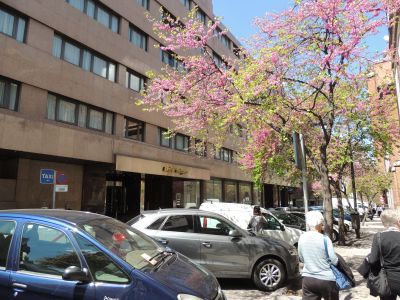 The city tour was a good reminder of the previous trip, and it was more appreciated this time. We stopped at the memorial to the Spanish author, Miguel de Cervantes, known for his famous book , The Man of La Mancha. Perhaps you can recognize the following images: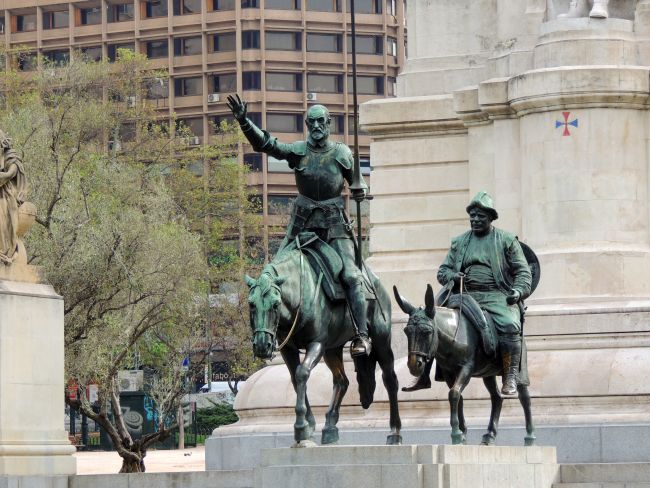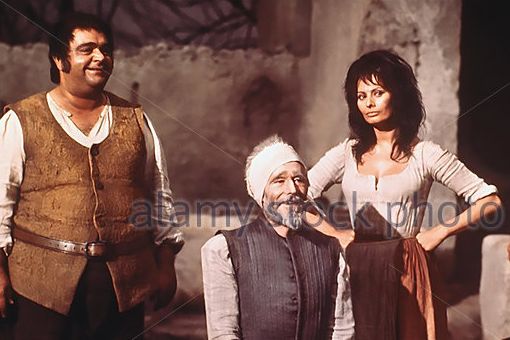 We walked by the Temple of Debod (a 2000 year old Egyptian monument given to Spain after the flooding of the Nile River) and went to the overlook behind it to take panoramic pictues of the city.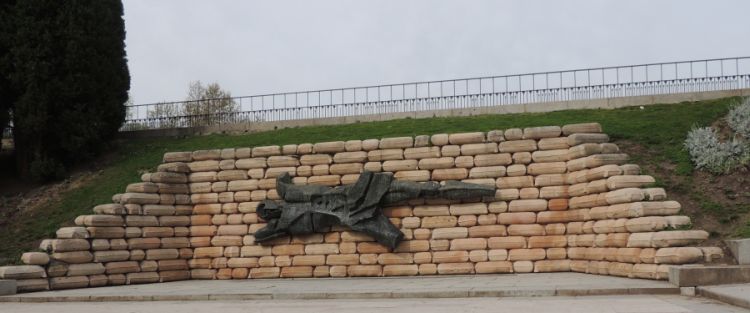 The entrance to the park has a sculpture in memory of those who died in the Civil War.

This is the temple!
Then, of course, we ended at the royal palace area. We did not go in but we did see a lot of tourists and some soldiers performing a routine: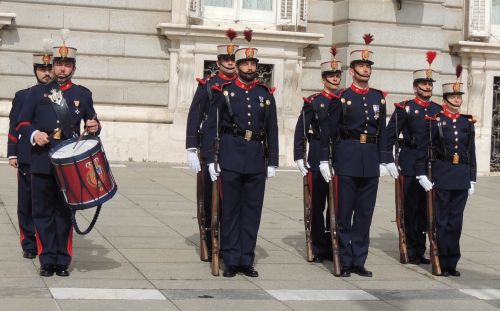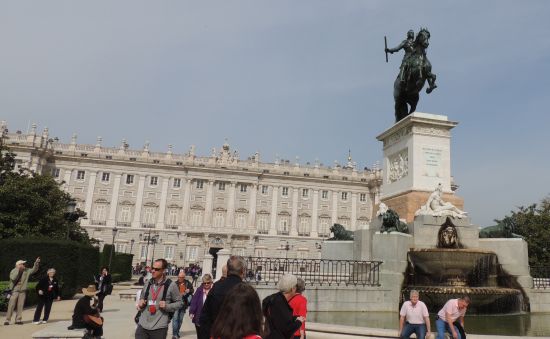 We were impressed by the sign posted on the City Hall to welcome refugees: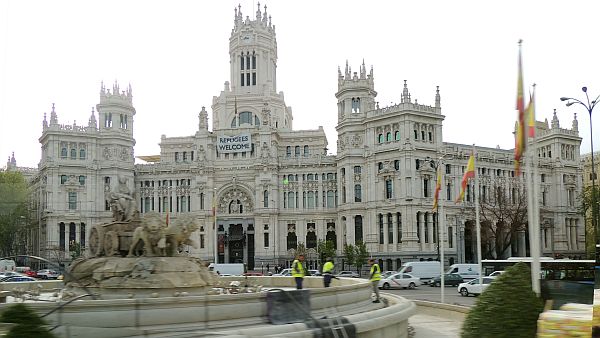 We had a great, great visit to a bull fighting arena for an hour before lunch!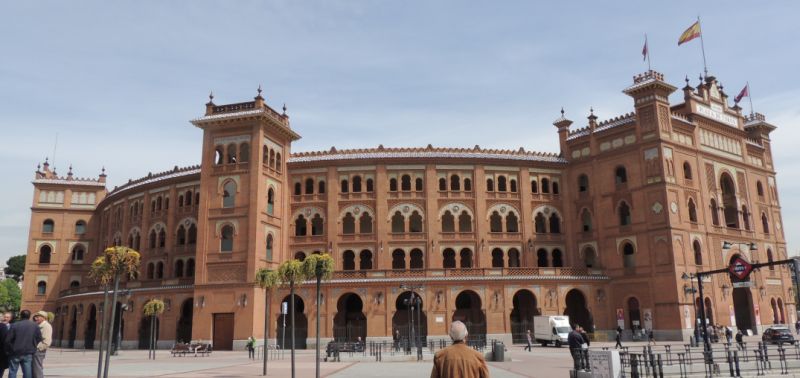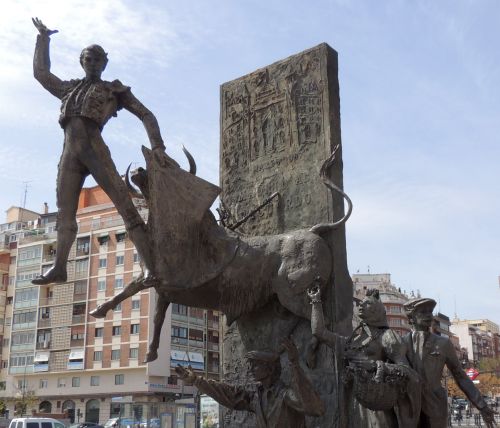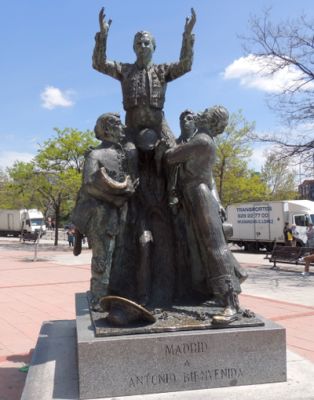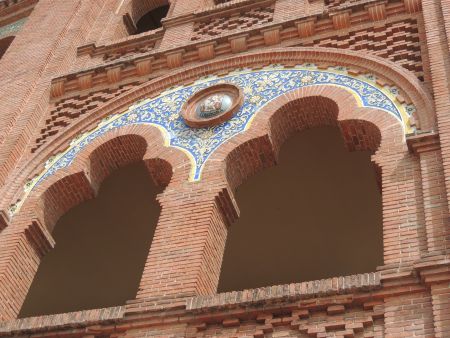 Our local guide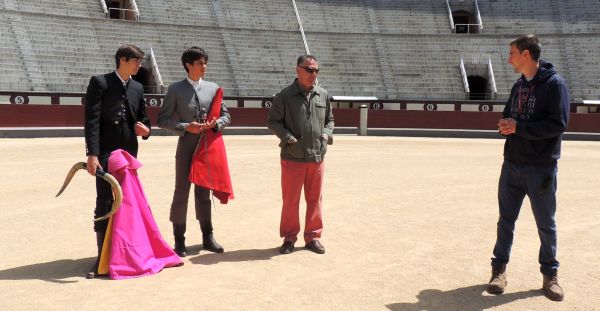 Two students learning to fight bulls and their teacher.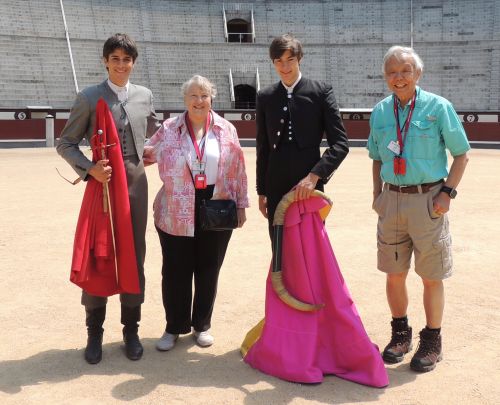 And two happy bull fighters: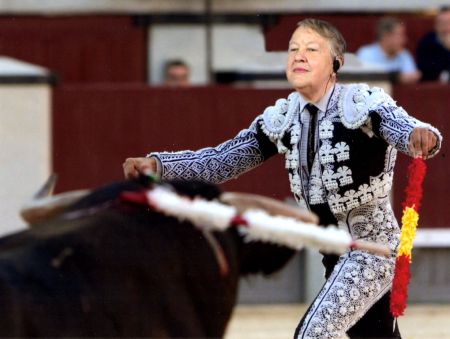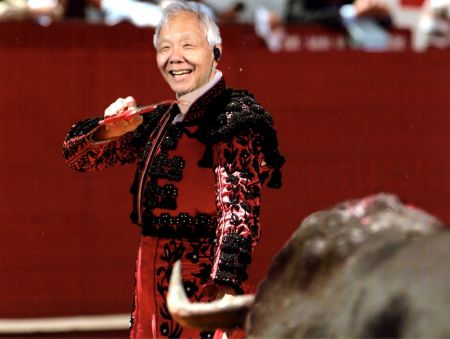 We joined the group to take the optional tour to Segovia the next day It was a great trip! Everyone was impressed by the Roman Aqueduct. I took quite a number of pictures from different angles so you can appreciate this huge structure built entirely without mortar! It has only a 1% incline and looks almost level!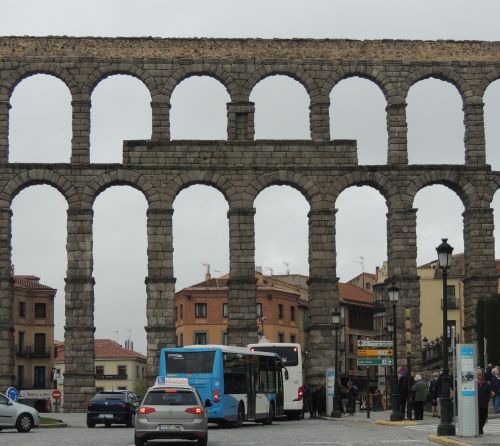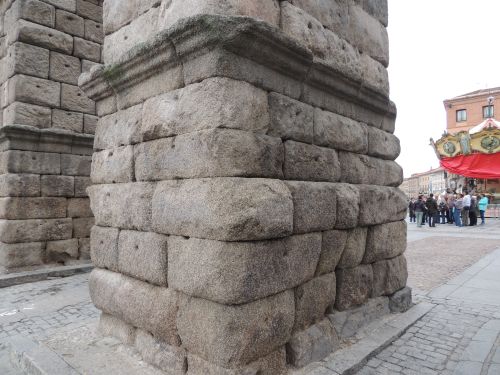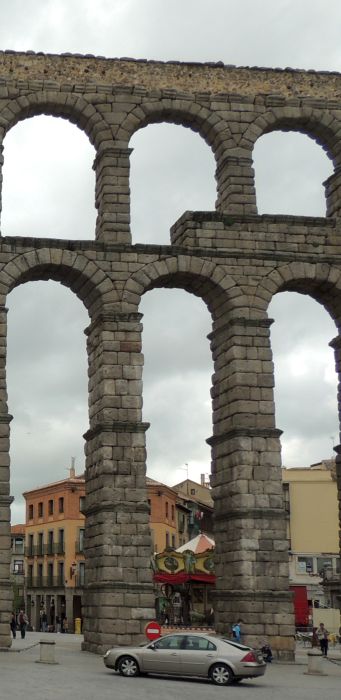 We walked through the town where there is a market and a cathedral, and then visited the Alcazar, where we enjoyed hearing stories about the famous Spanish Queen, Isabella. We were amazed at the tiling on many buildings.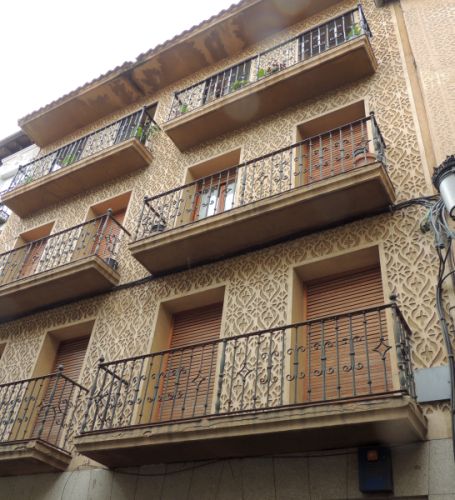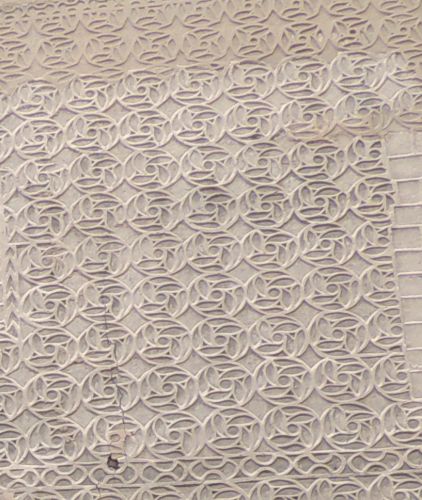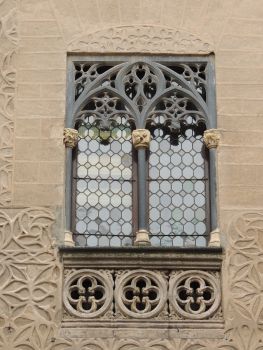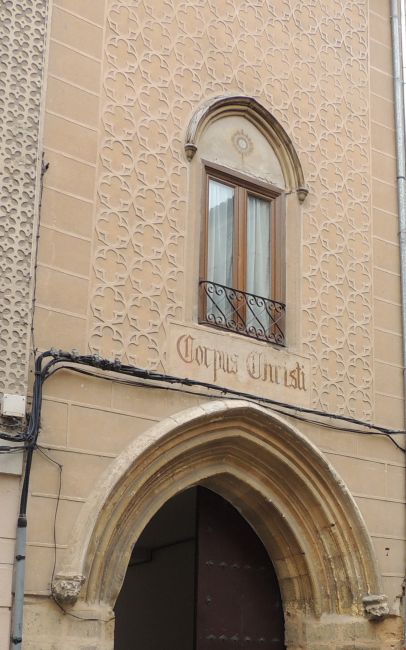 Gate to the old Jewish quarters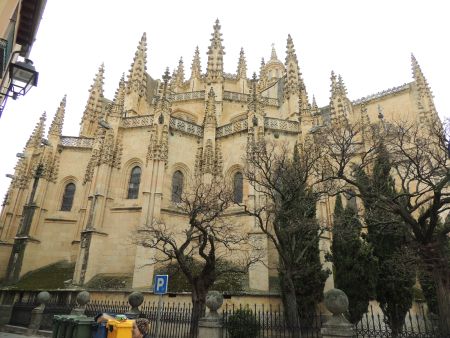 A beautiful Gothic Cathedral
A market with very good vegetables and fruits!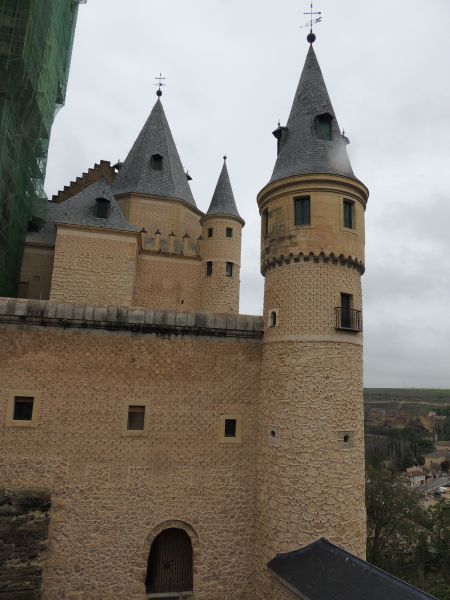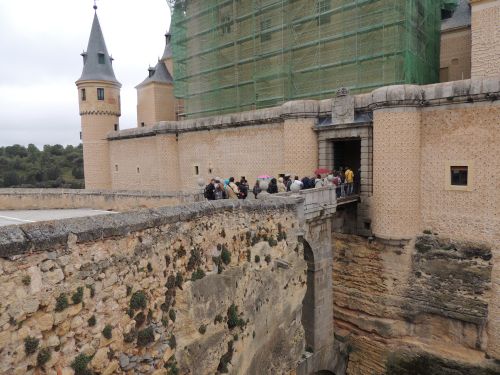 This famous castle has a lot of stories about Spanish Kings and Queens: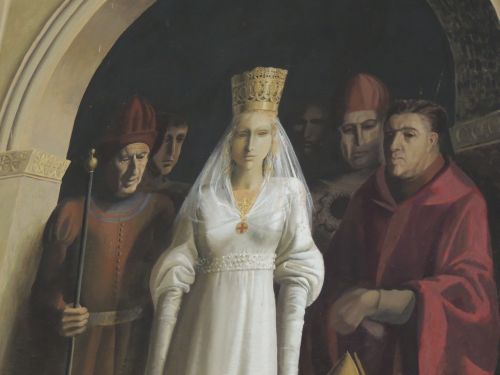 This queen was certainly the most famous, as she was instrumental in helping Columbus discover America! (The figures are shown as sightless to remind viewers of the date Isabella became queen, which is devoted to the blind.)
Finally we had a good lunch at this resturant before we headed back!
The next day, most of the group went to Toledo for an optional tour. Since we had been in Toledo on our last trip, we skipped the tour. I remembered being inpressed with the Buen Retiro Park and, since Janice had not been to it before, we decided to walk there for the day. It was only 1.2 miles from the hotel and we walked there without much problem. It was indeed a nice break from our busy schedule. I took several pictures there, which will give you an idea of the beautiful landscape: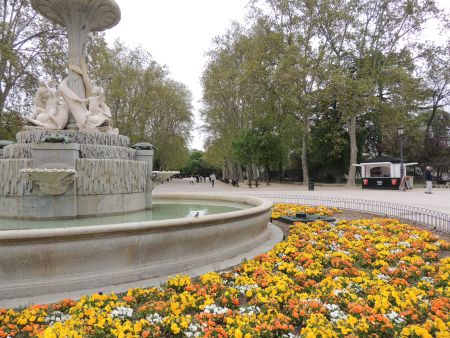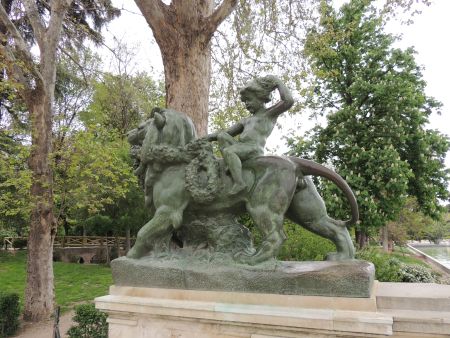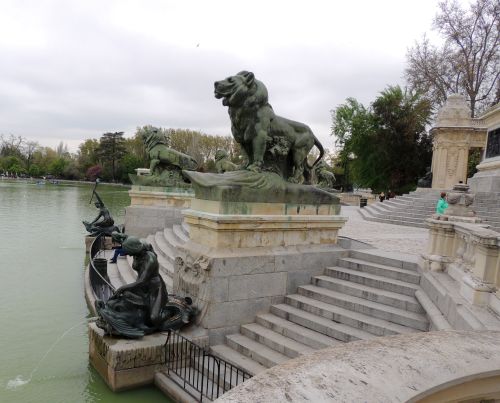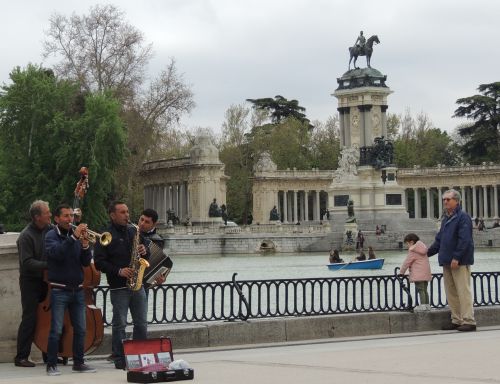 Yes, a band was there to perform!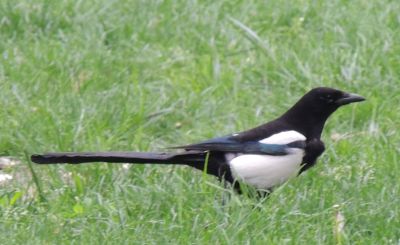 A Spanish Magpie?
We went in a sandwich shop on the way back. They had a great vegetable soup, thick and warm, and Janice had one of the sandwichs below, which were great as well!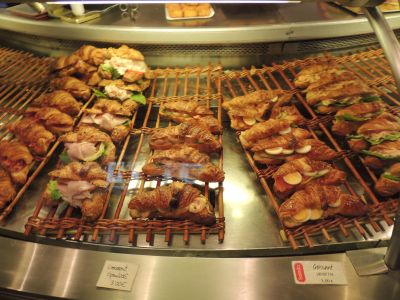 The last time we were in Spain, we went to a long Flamenco dance show and we enjoyed it. This time we had three flamenco professionals, one dancer, one singer and one guitar player, who came to tell the group about the history of Flamenco.We could even ask questions which was just great! I was impressed by their presentaions!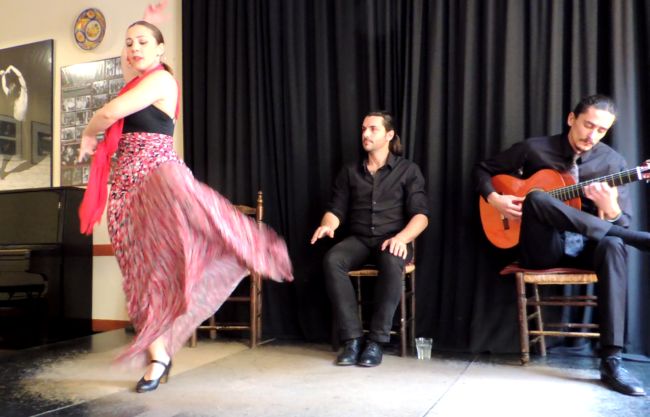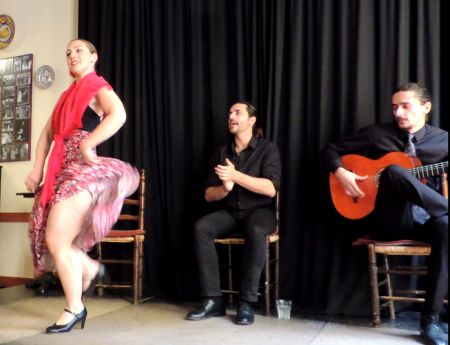 The next day we started our drive east to Valencia, a city neither Janice nor I had ever visited before. This was the first of many new discoveries in Spain!