Blackwater Falls
August was the month that we cousins could get-together with Grandma and Yeye, as our schedules were flexible enough to allow us some time together. After quite a bit of consultation, Yeye had to drop his choice to go to visit Mammoth Cave National Park in Kentucky for one week and agree to Grandma's suggestion to go to West Virginia's Blackwater Falls State Park for three days. We finally settled on a date and Grandma was happy on the day we left as we were able to get everything into their van! All four cousins and their bags fitted into the back of the van, with the food and the games. With ear phones attached we were ready to go and Grandma closed the back door. There were still space for Yeye to see out the rear window. Now we were ready to go!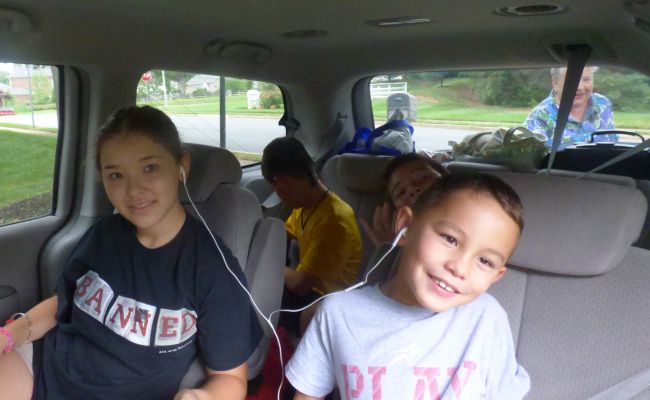 It was only about a two-hour drive. We felt very happy when we got there as it was nice to get out the car: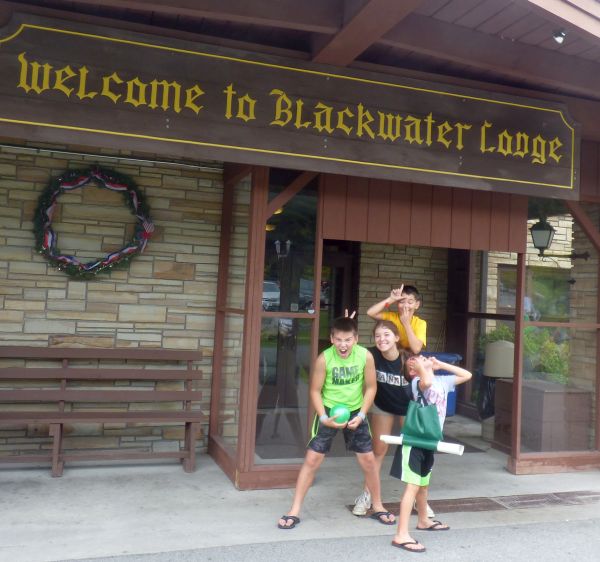 The cabin was not quite ready for us, so we had to wait awhile. We took advantage of the waiting time to walk on a couple of short trails near the lodge and see the scenery. We were happy that both trails gave us beautiful views: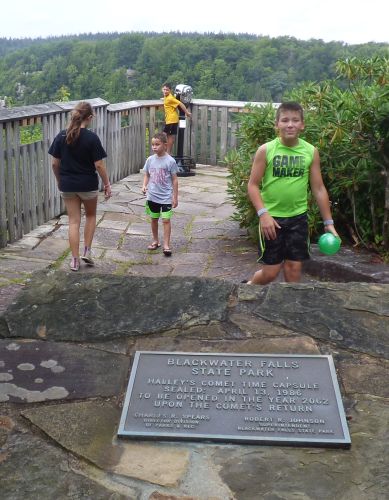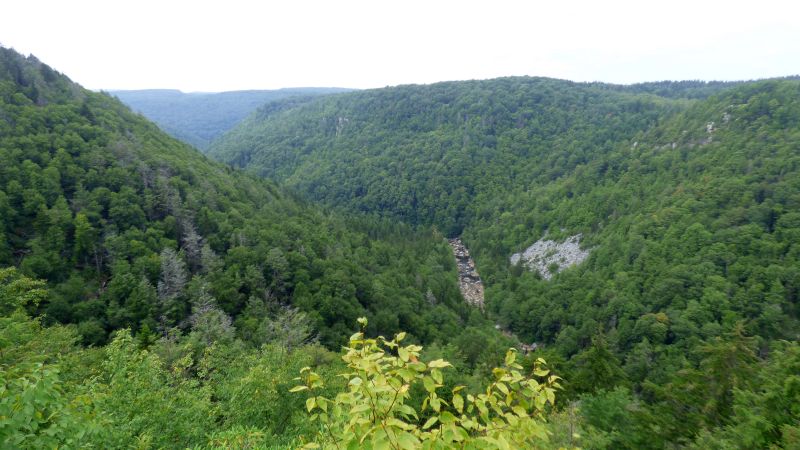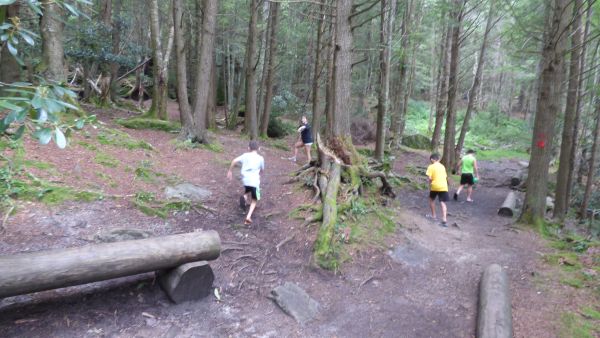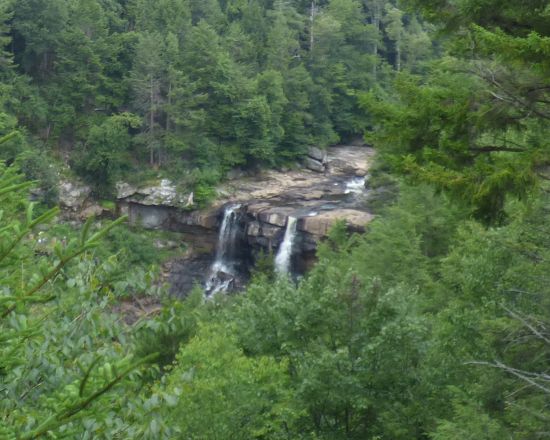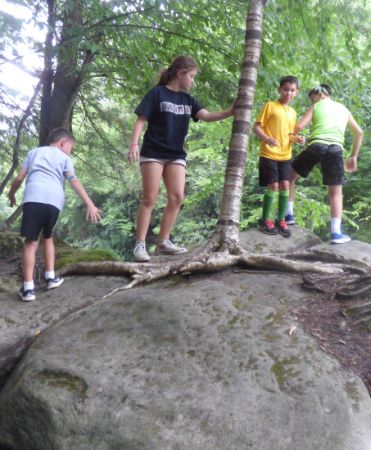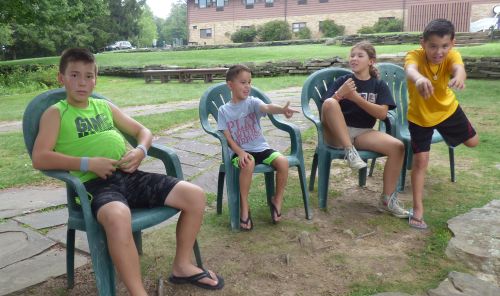 We took a picture together at one of the overlook areas. It was a nice group picture: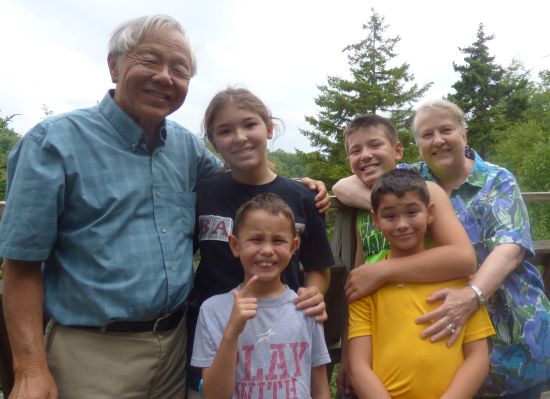 Yeye drove us quickly to the cabin area after we got our keys. The cabin was quite nice: one stand-alone building: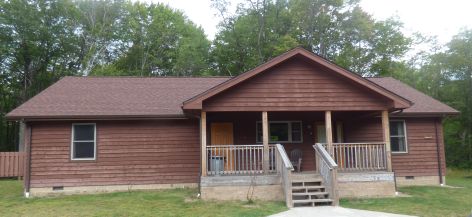 There were four bedrooms with two bathrooms on the sides. The living room, kitchen and dinning room were in the middle. We saw some wild life(deer and turkeys) around the building in the woods: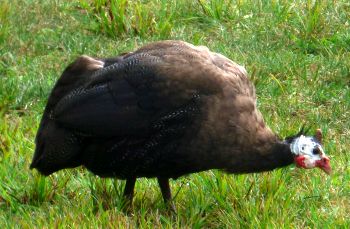 This is the place we spent three nights. Grand Yauyau came from Baltimore to join us on the second day in time for lunch. We ate all our breakfasts and some lunches and snacks here. Of course, Grandma brought quite a number of games to play. The cabin did have cable TV and internet WiFi connections.This is certainly a modern way of roughing it!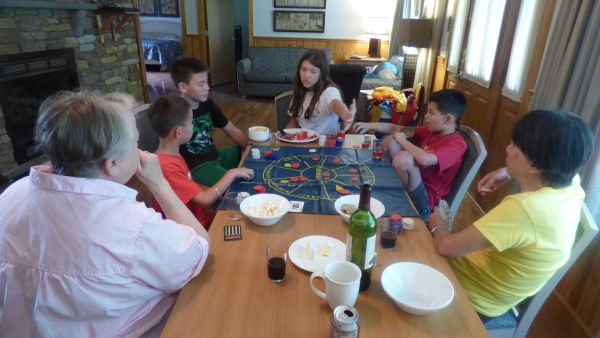 Bonanza!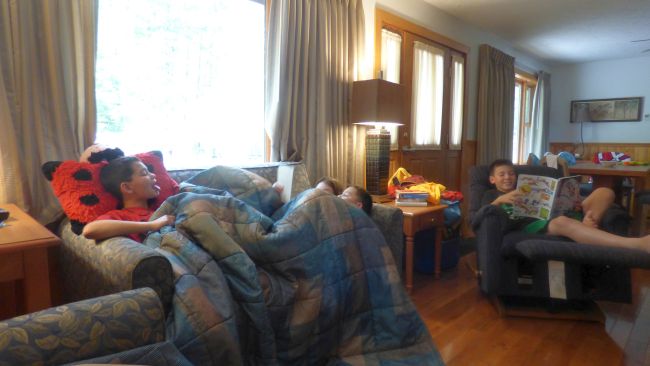 We did a lot of this kind of activity!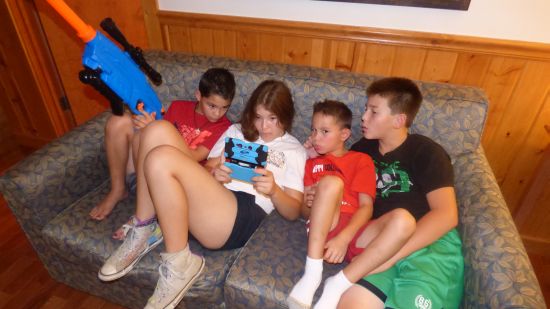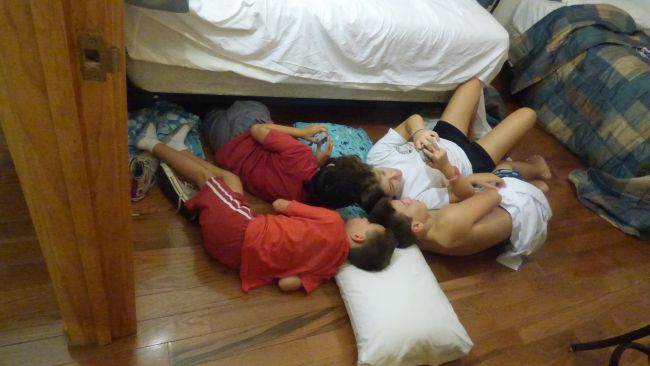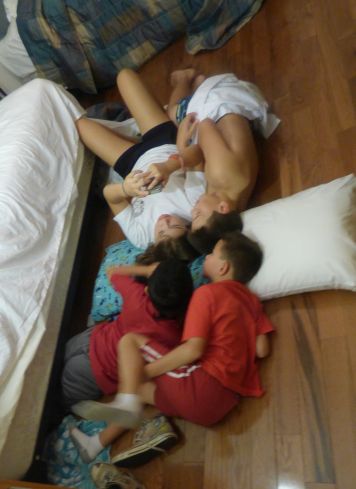 from another angle!
There was a swimming pool at the lodge. The second day, since we thought that it might rain we went to swim in the morning. Meghan went to exercise and walk on the machine first. (You must be fourteen or older, and she wa s close enough.) Afterwards she joined the group to swim: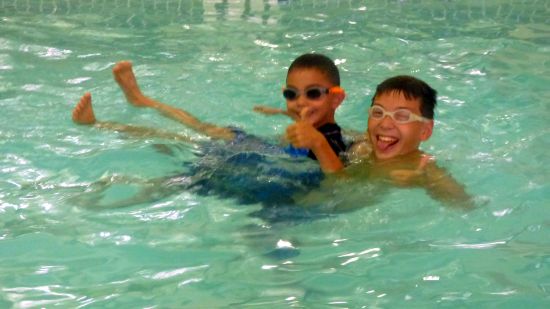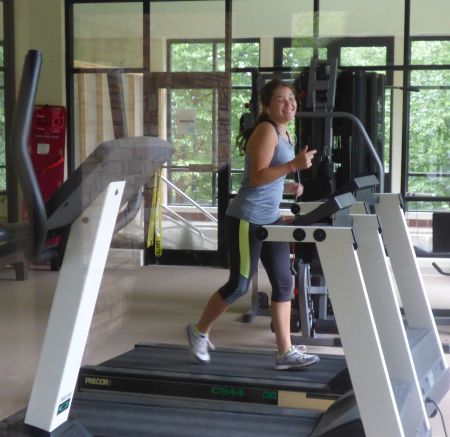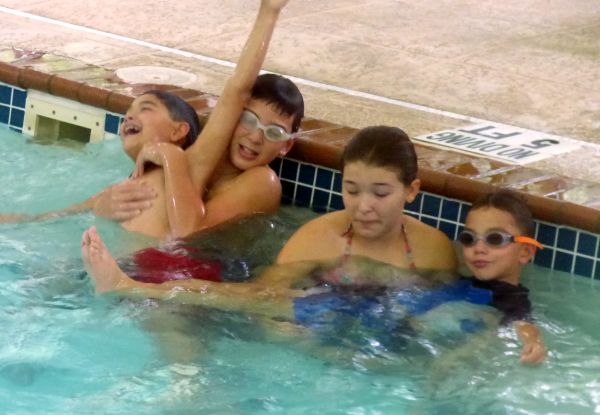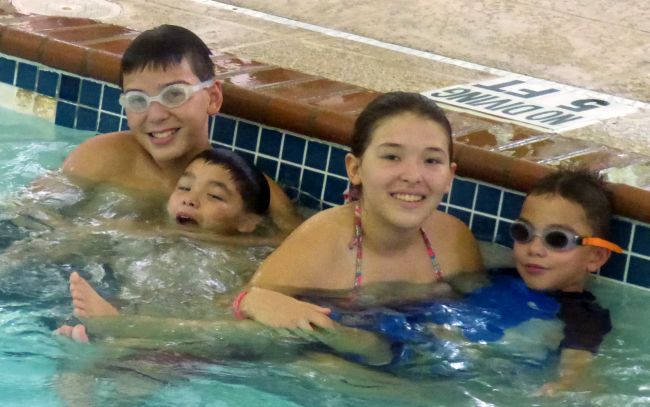 Everyone just had a great time there.We stayed for more than two hours. Certainly we all had quite a bit of exercise. We had to wake David up in the afternoon when he took a nap to recover.
We went to a petting zoo in the park. There were quite a number of fun animals.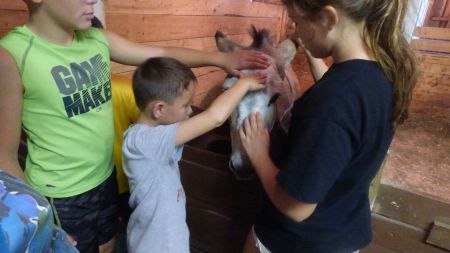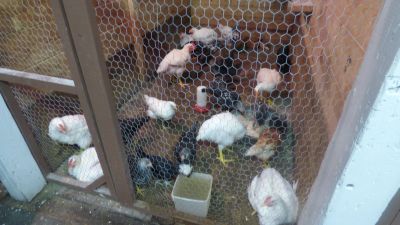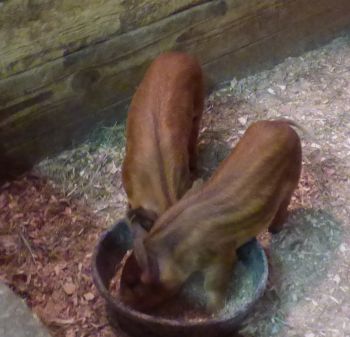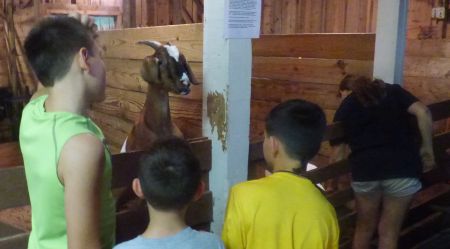 One place we walked together was the hike to the Blackwater Falls. It was a beautiful place to visit: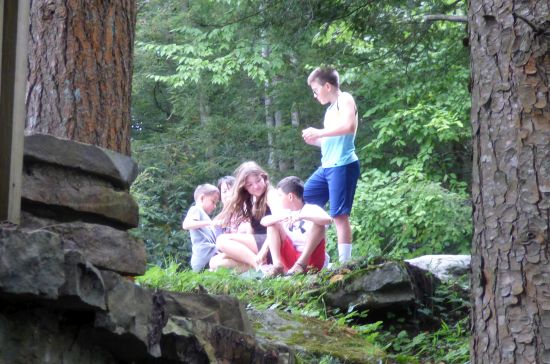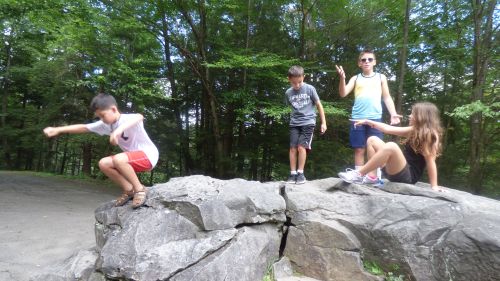 more play
a rest along the way!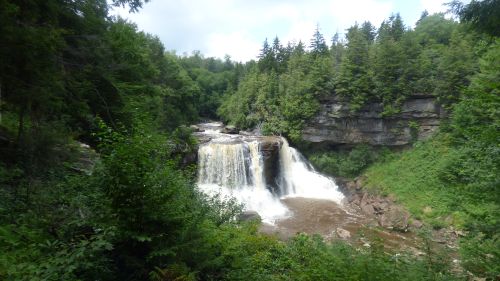 the Falls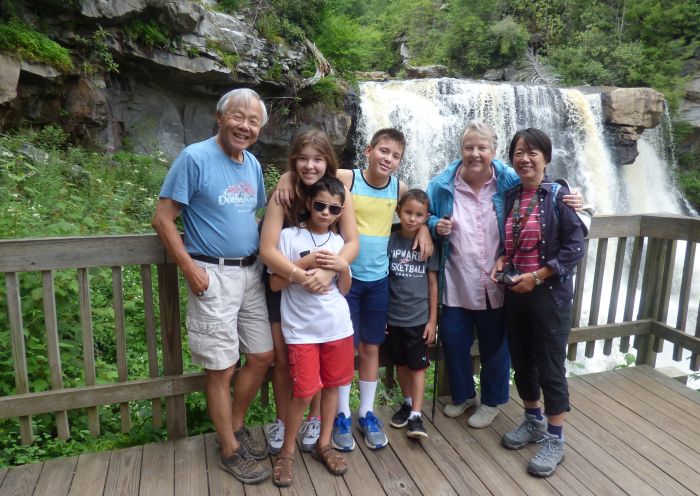 a group picture!
After the first day's dinner, we decided not to eat at the lodge again. So we went out to eat in town. We had one American style dinner and went to one Mexican restaurant: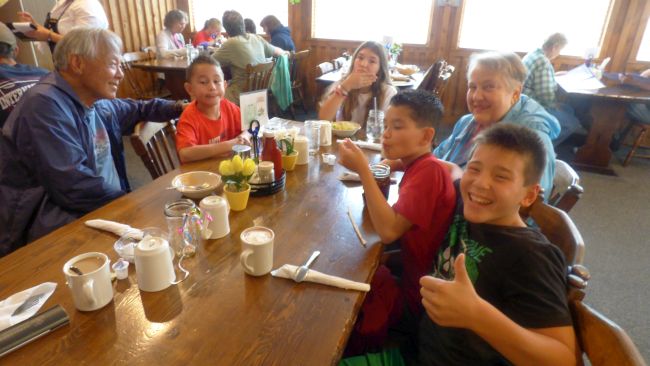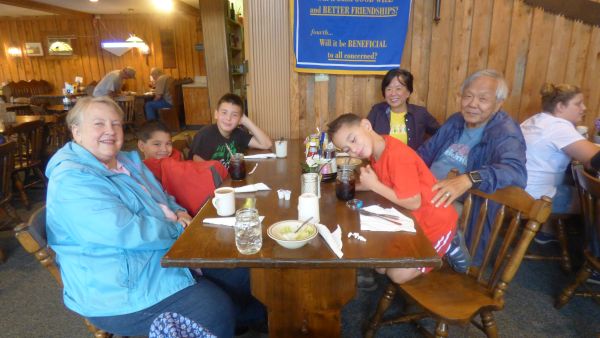 Meghan took the picture!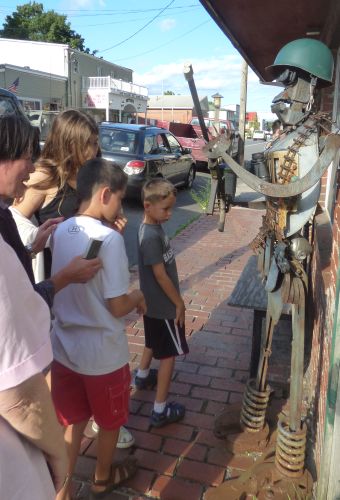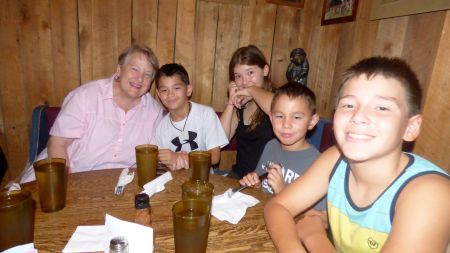 This is the Mexican place!
There were two activities all of us enjoyed very much. One was the paddle boats. We went quite a bit distance, so Yeye had to use his zoom lens to take our pictures: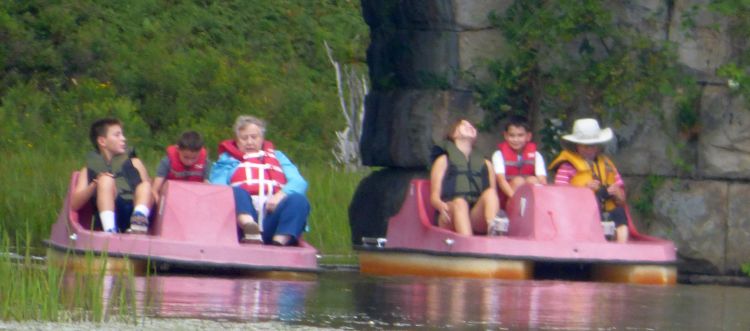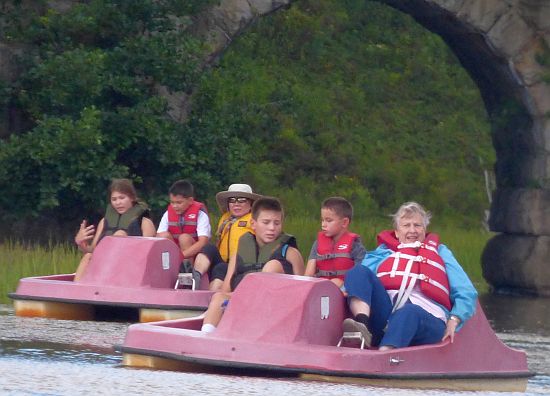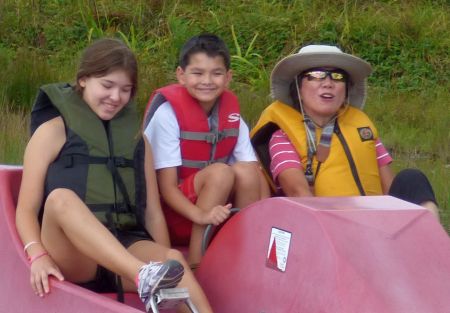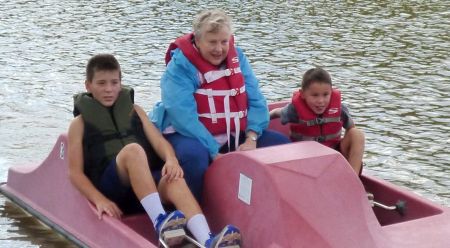 Another activity we liked was playing tether ball: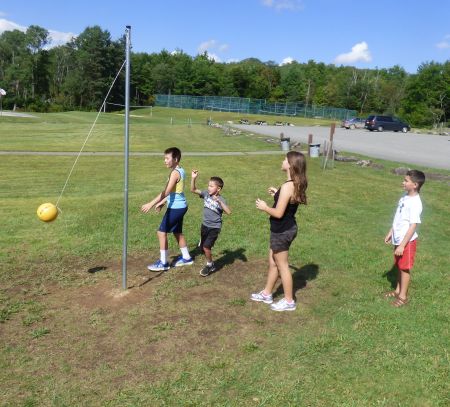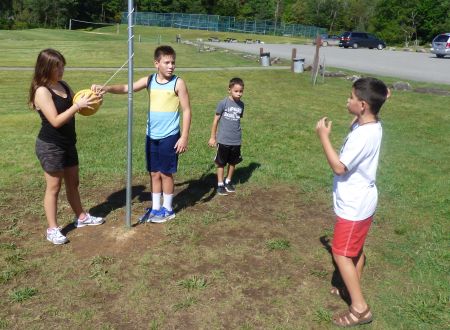 The only activity where we did not achieve much was the Perseid Meteor Shower, we were just too tired to wait up! Meghan did get a great picture of it with her phone!
There were two pictures Yeye enjoyed taking as he got lucky and was able to catch the right moment: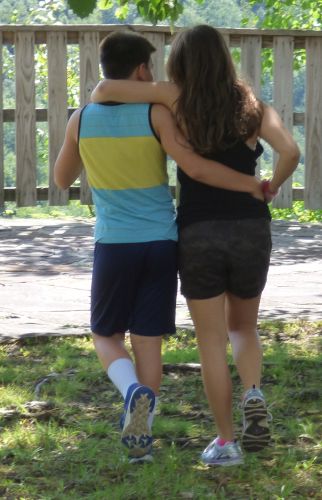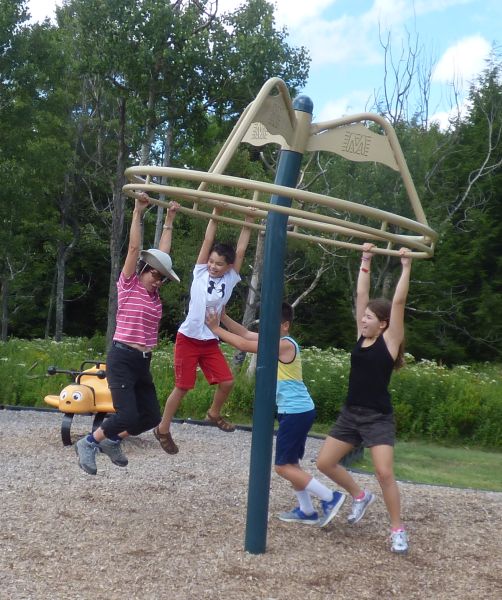 It was over-all a great trip!