Alaska Cruise for Banqiao Reunion-2017
Last Alaska cruise was done more than a decade ago, just two of us, and we did a long land tour first. This crusie only trip was planned to be carried out early in the season, this turned to be a great blessing, as we saw the best "snow" scenry ever after the south pole cruise. The ship, Ruby Princess, started in Seatle and stopped at Juneau, Skagway, Glacier Bay, Kathikan, and Victoria, Canada before retuned to Seatle in exactly one week. We had a total of twenty one people in the group, and nine banqiao classmates friends and one couple not directly related to Banqiao sixty some years ago!
I did not get a group picture of everyone in this trip, but I have a picture with almost everyone taken at Skagway in front of one of the many shops: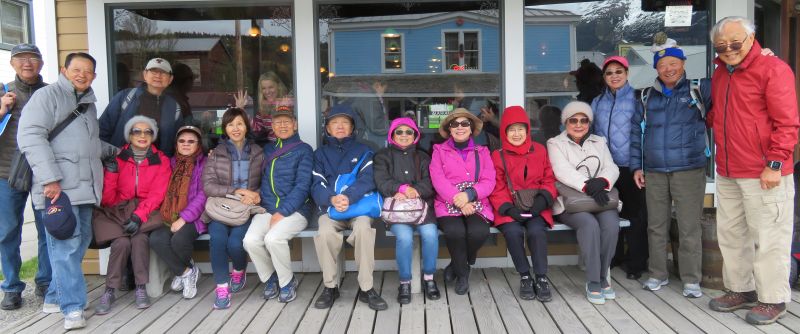 But I do have quite a number of pictures I took during dinner time, etc.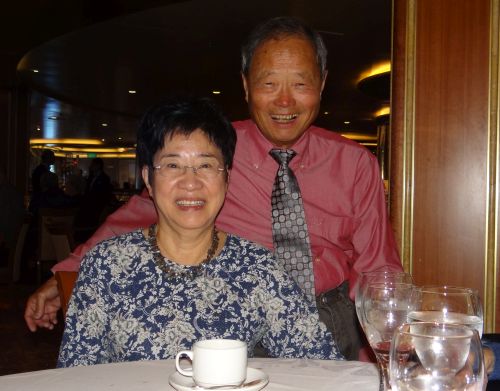 Our fearless leader!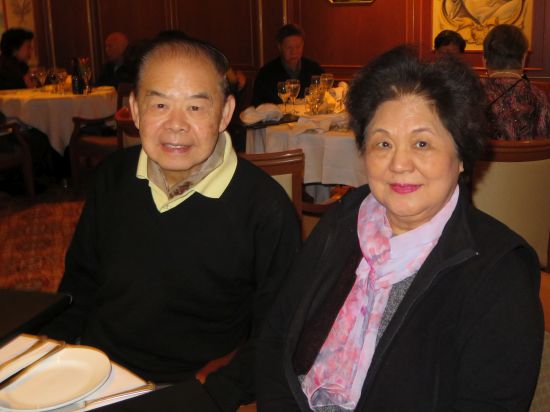 Tomorrow could be your birthday, again!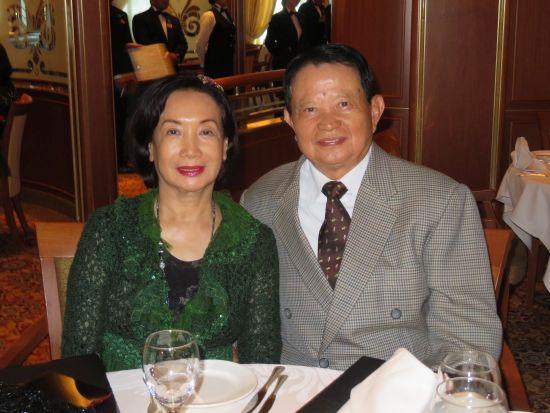 They also traveled a long way to come to cruise!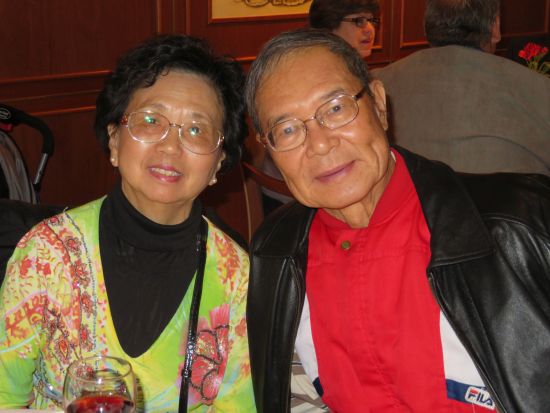 They traveled from Taiwan for the Cruise.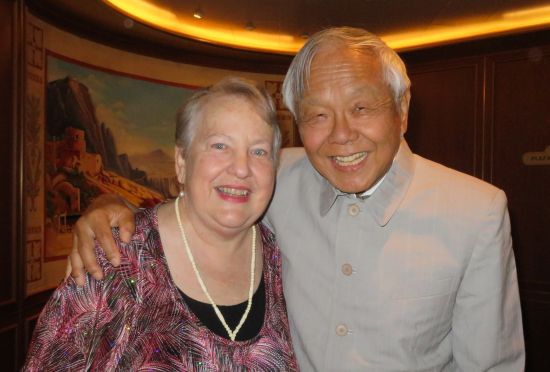 Yes, we are happy!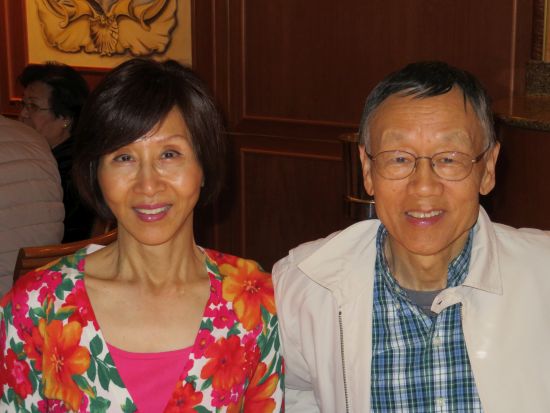 They moved to Las Vegas recently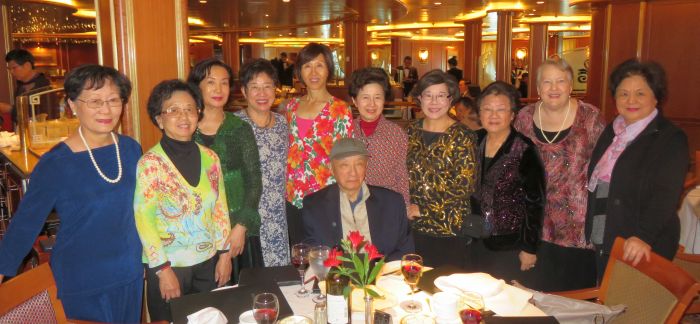 Of couse, every one wanted to accompany Sun!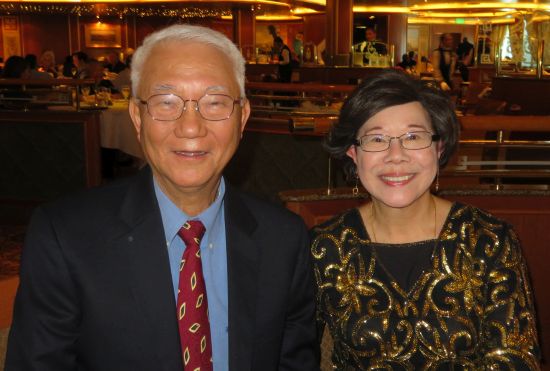 Hearty,warm smiles !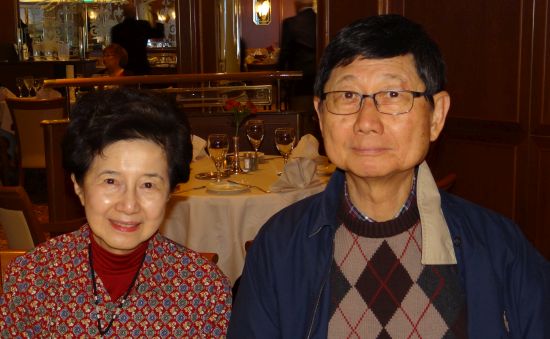 Yes, it was a good dinner with great desert!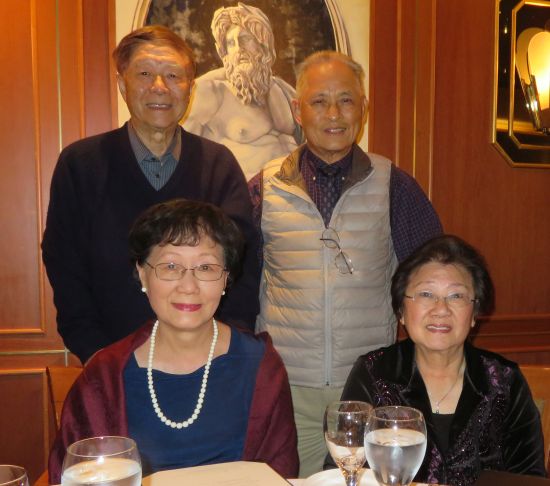 Yes, they are related!
We started in Seatle and it was a clear day: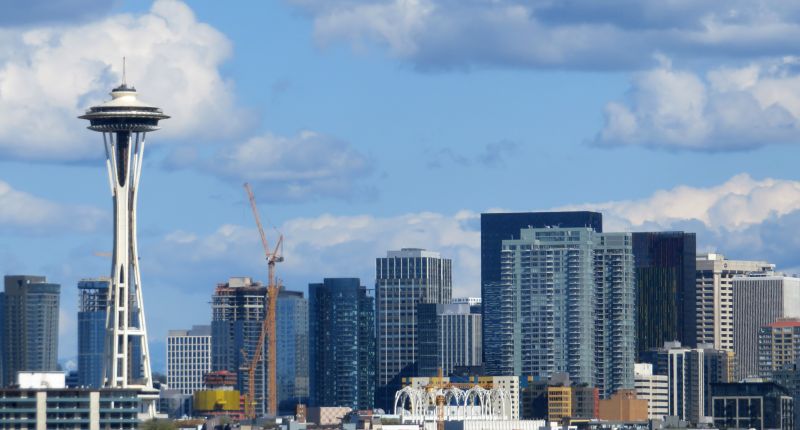 As I told you before that the most striking thing for the trip was the snow scene, and what will in our memory would be the day we went in the Glacier Bay, that is what I will try to show you with my pictures of that day. We entered the Bay early in the morning, the park rangersd got on board, I was in the cold wind for more than 12 hours, after the rangers went back to the National Park Headquaters after 6pm the late afternoon. We saw three Glaciers: the dirth Grand Pacific Glacier, then the tall beautiful Margerie G;acier, and finally the Reid Glacier:

entering the Bay!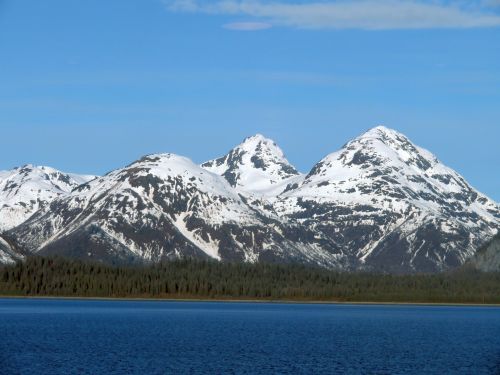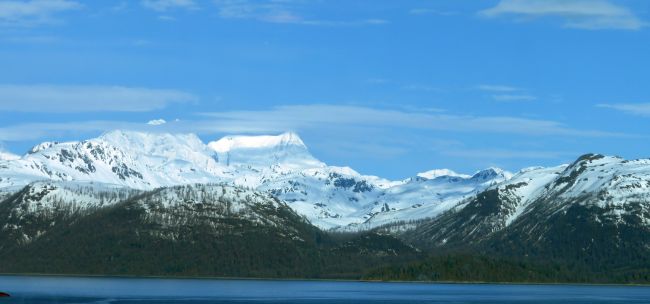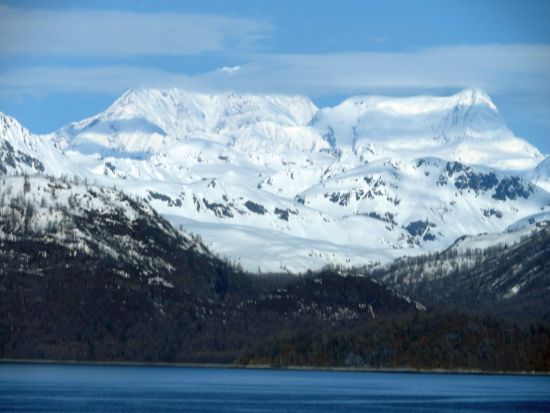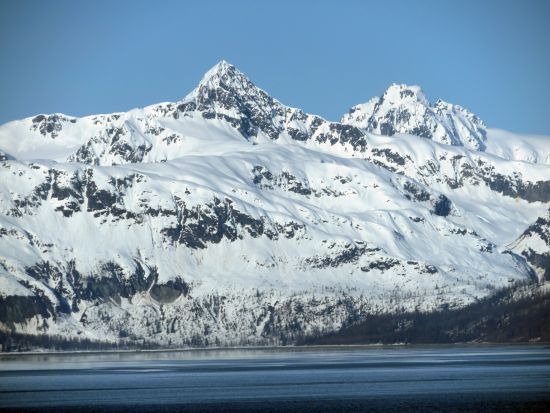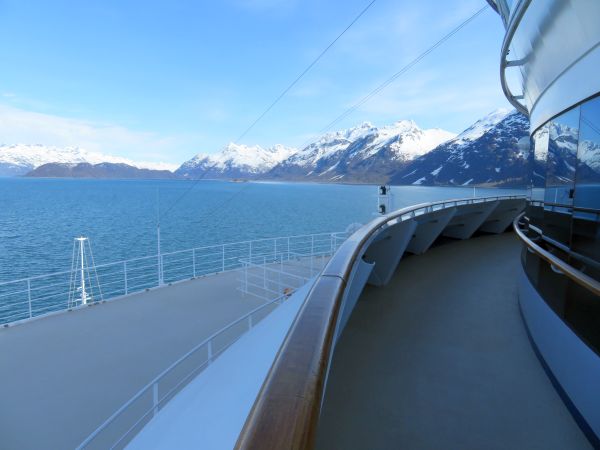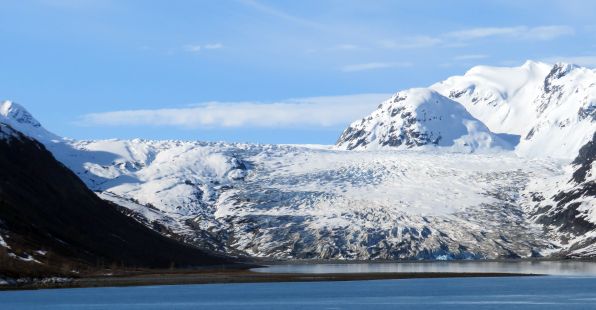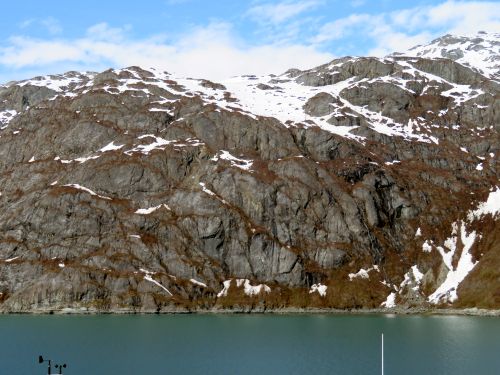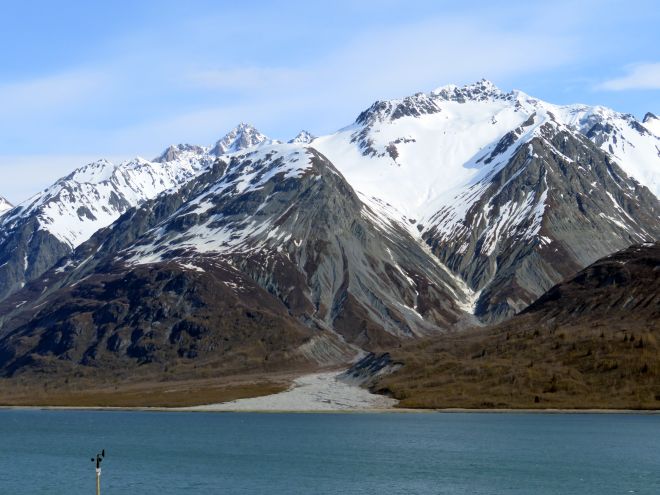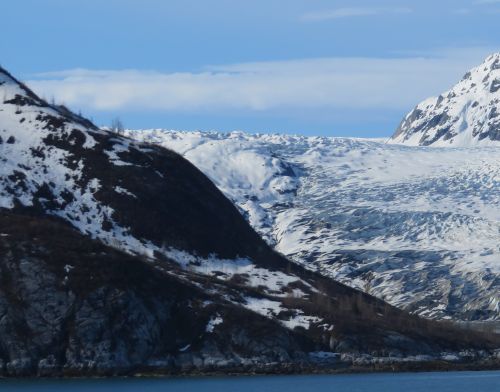 Pacific Glacier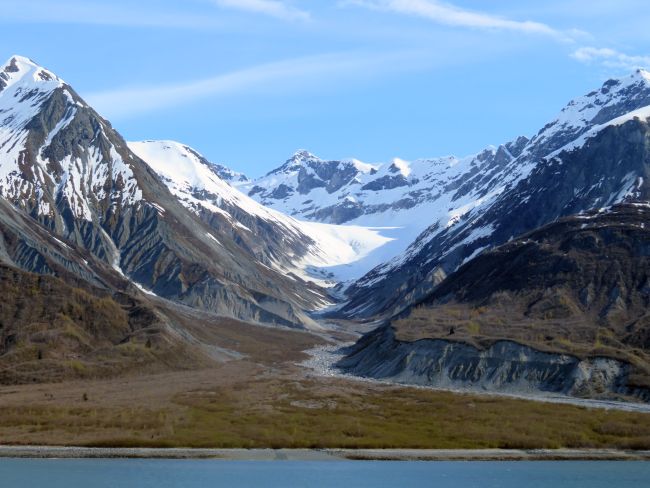 Margerie Glacier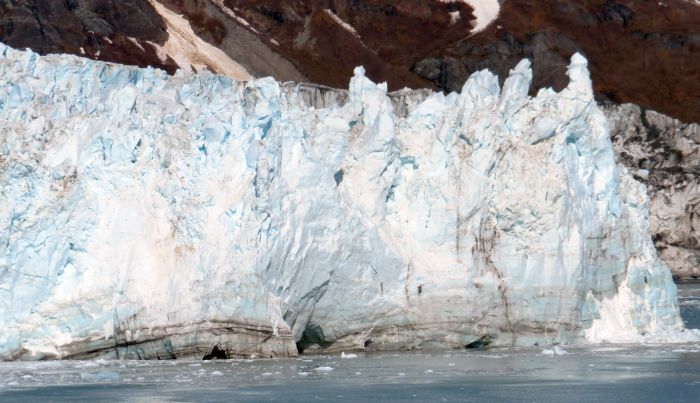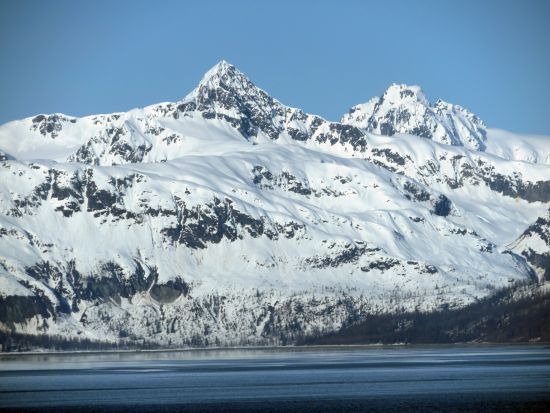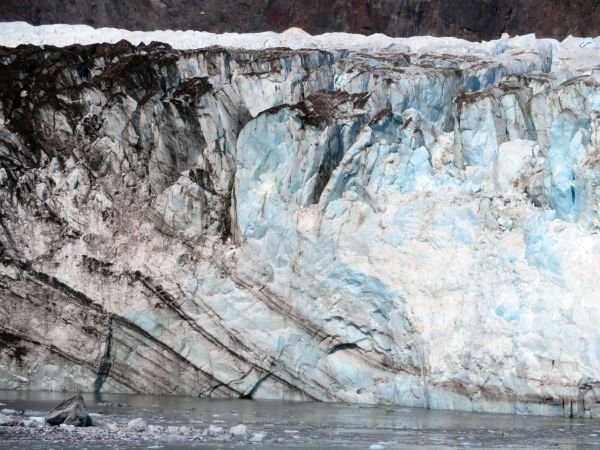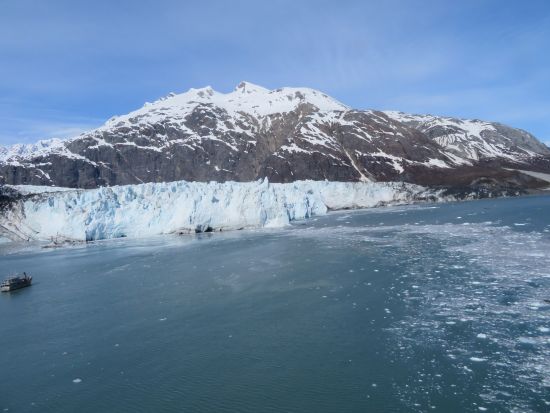 Those are huge mountains, relative to a ship in the distance!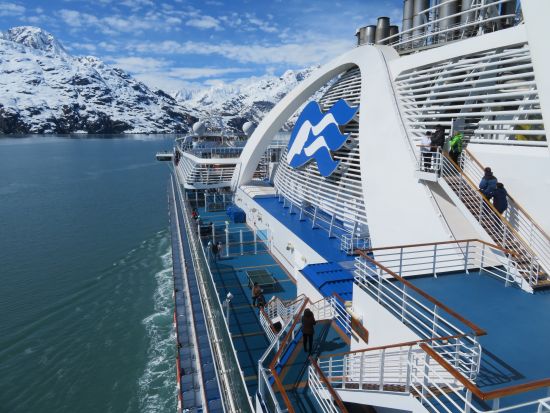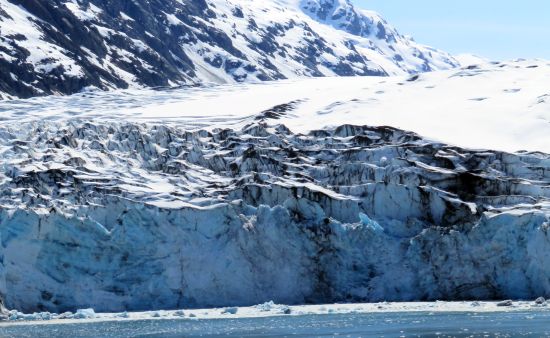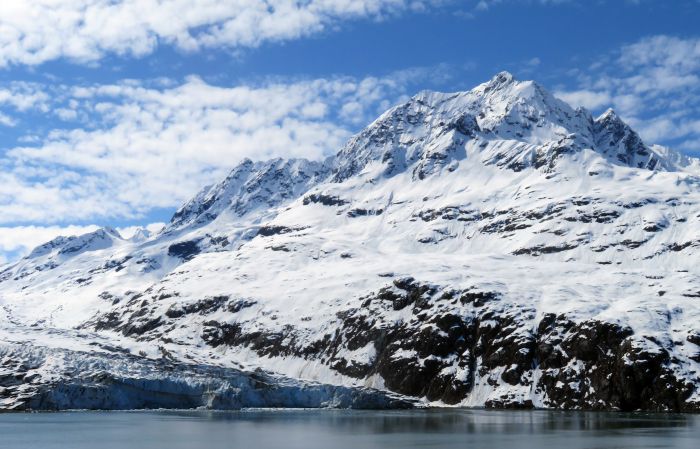 Reid Glacier on left!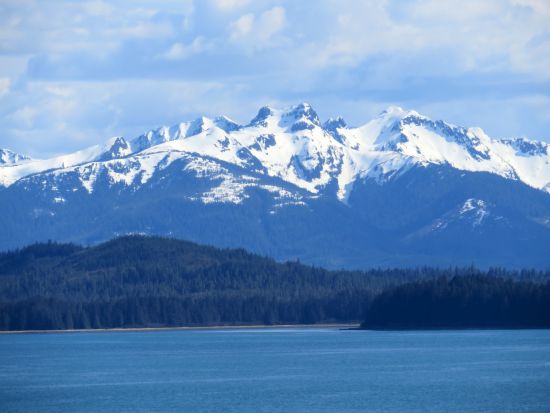 This is a beautiful scene to remember!
See you next time!!!
This Web Page was Built with PageBreeze Free HTML Editor