Because of the continuous warm weather this year, the fall color remained to the middle of November when Yeye came to Washington DC for a meeting:

When Yeye came, other relatives came to visit as well. I like that, as I am always the center of their attention They all have plenty of Wows and Ahs about me or about what I am doing. I can't see any reason why.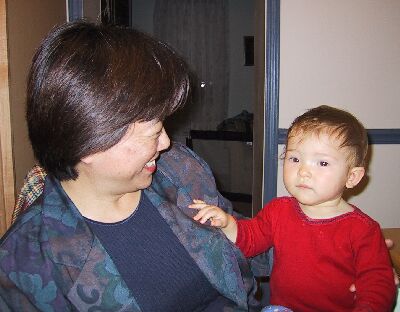 GrandYauYau always brings me good gifts, and of courses a lot of hugs and kisses. This time she brought me six beanie babies! They are great!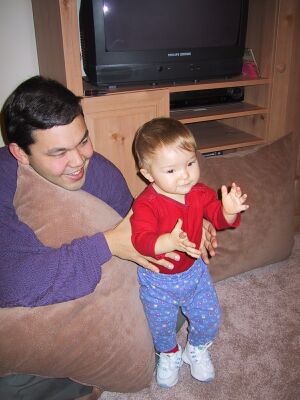 YauYau wants to show how much I have grown since Yeye and Grandma were here the last time.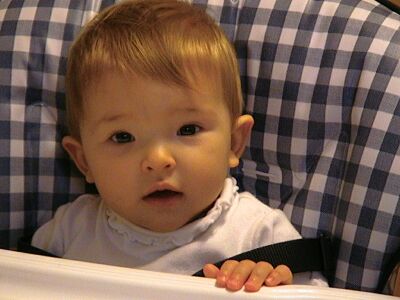 As soon as they put me on this chair, I know that I will get something to eat, good or bad, they do not give me a choice.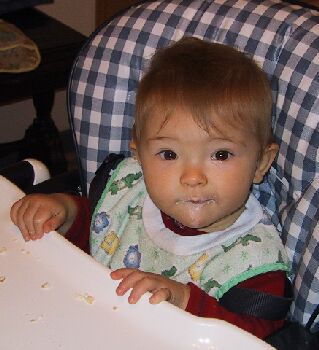 I like Yauyau to feed me - he is not as fussy as my Mom and Dad are. It's just more fun that way.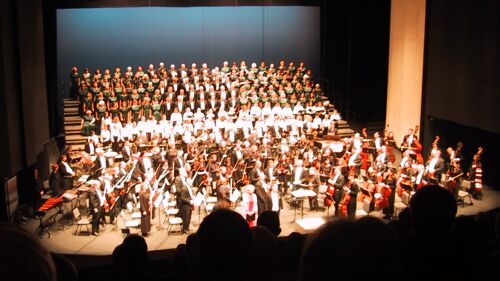 One night, Yauyau went to sing in a concert. All those who went said that the concert was quite good. They came back very late. I went to sleep long before they came back to kiss me good night.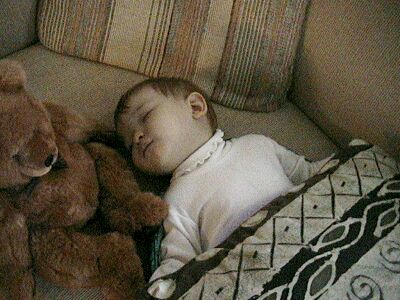 When Yeye was here he took some movies with his digital camcorder, but he said that they are too big to put on the web. He has now learned to compress some into small samplings of clips to show you, just click the red underlined link to see them.
1) I don't know what is so funny about my recent improved crawl. Yeye certainly got a kick out of it. The on-all-four crawl is my specialty, according to my Yeye.
2) Yeye had a hard time to catch me standing up by myself, but I know I have done it many times. He just was not there to see me! When Yeye finally got a video of me standing up, he was ecstatic! I still do not understand why there was so much fuss and excitement about Standing-up for the first time
3) I like to play with my soccer ball. Yeye considers that a sign that I am athleletic, whatever that means. As far as I am concerned, I just like to roll the ball