Lewes Beaches
It was a gorgeous day(~60 degrees) on January 3rd, 2004. We drove to Lewes, Delaware, as Grandma and Yeye had made a decision to purchase a condo there. My Mom and Dad went to see the location and the model set-up, the only interesting thing to me was the beaches. The condo location is about 10 minutes drive from two public beaches, one on the bay side and the other on the ocean side. We went to the bay side before lunch and the other after lunch. They are just great fun for me. Yes, I went in the water. I did not seem to notice the cold!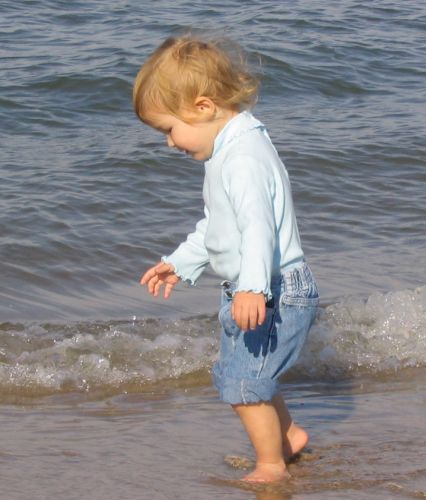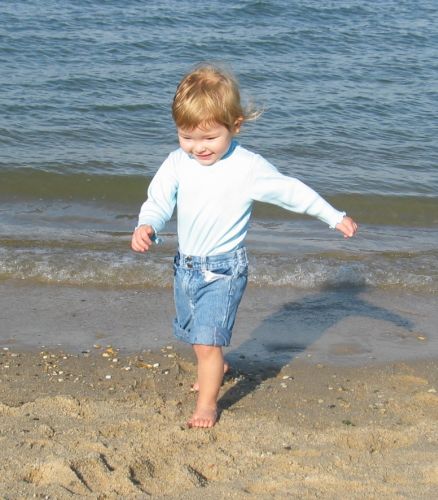 Grandma and Yeye told me that loving the beach is in my genes. You can compare the following four pictures ( besides me, two are my Moms when she was one, and one is YauYau when he was five) and then tell me who in the picture is the happiest of all.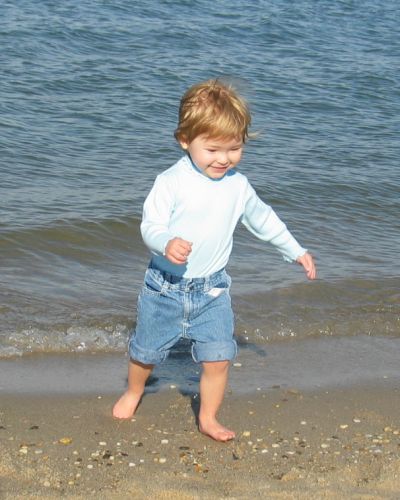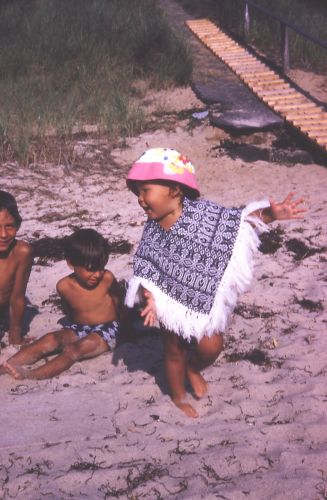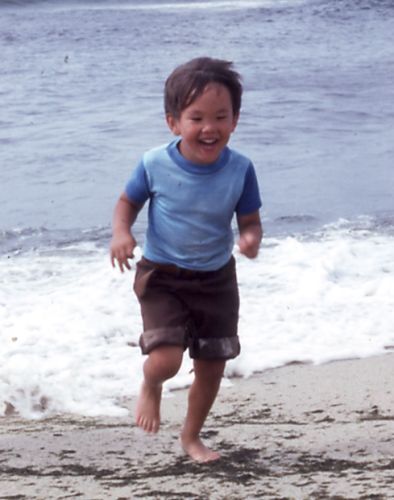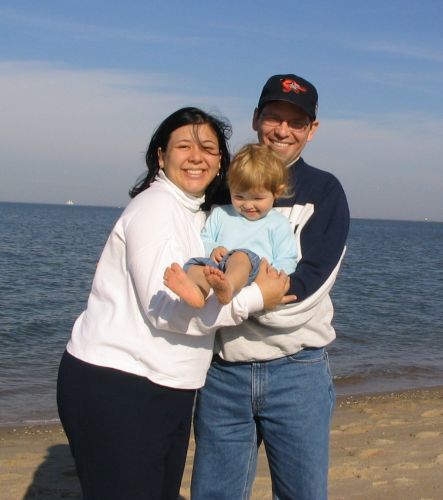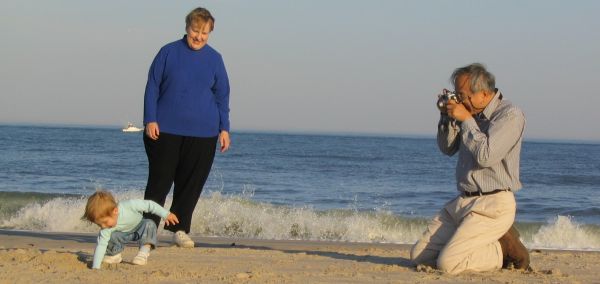 On the Ocean side, the waves are higher and I was not allowed to go in the water. I certainly enjoyed playing in the sand just as well.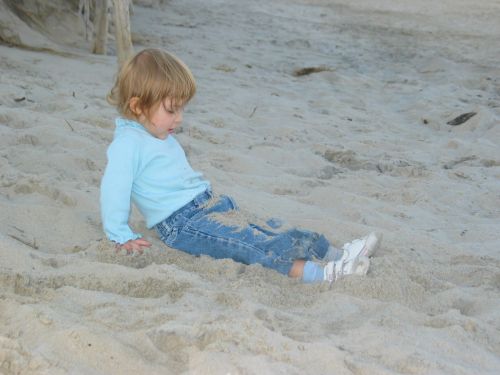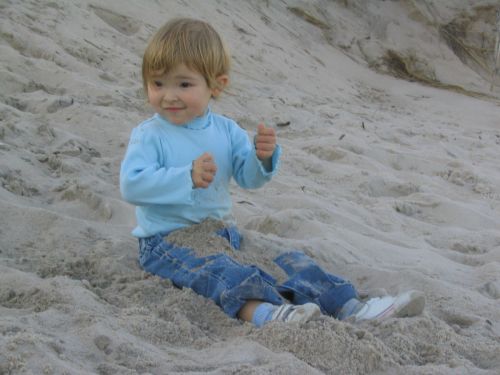 Yeye told everyone that this is his prize-winning shot: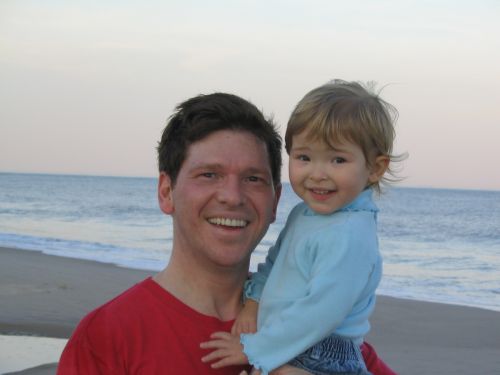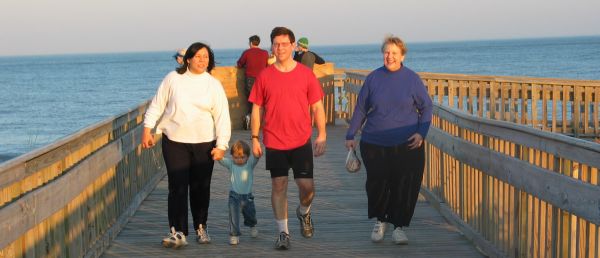 This shot reminds Grandma of Cape Cod where she spent summers while she was growing up: