SOWECTA at Kumba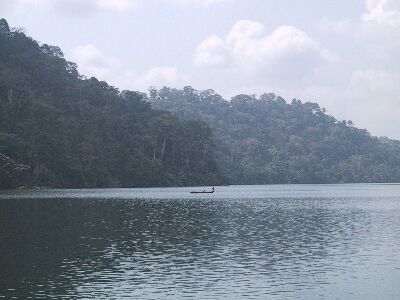 Lake Barombi Mbo at Kumba, a nice small cradle lake over 100m deep. It's a short walk from the city, but pretty rugged and no direction to get there.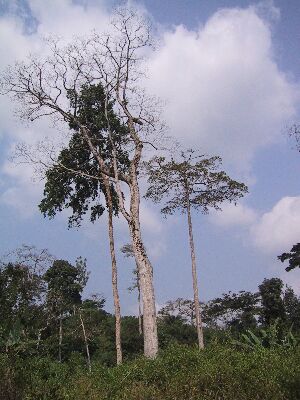 A very "Africa" tree is on the way to the lake.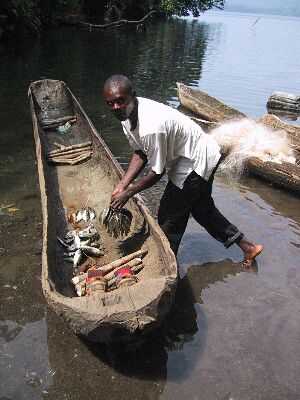 Dugout canoe is still used for fishing as well as trasportation.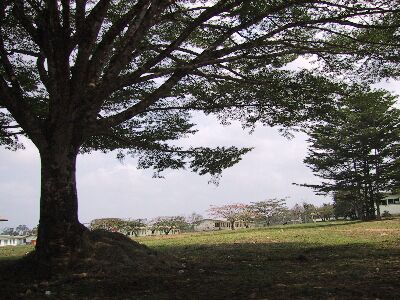 The SouthWest Chemistry Teachers Association conference was held at this site --Cameroon College of Arts and Sciences or CCAS. A campus for over 2000 students- from 10 to 18 years old.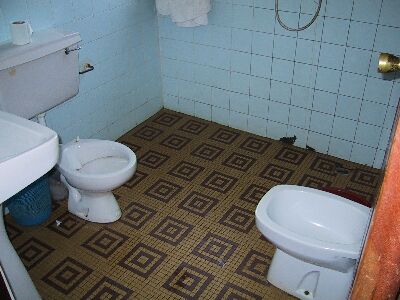 We stayed in the best hotel in town and asked for the best room. This was a surprise for us- can you see our surprise in this picture?
Dennis, our taxi driver, is an unusual young man. He drove us on the dusty bumpy road to Kumba and back.