Kruger National Park --- South Africa

Isn't this a nice family? Can you see the new baby on the right side? We saw more hippos on this trip than we had seen in all the rest of our life time!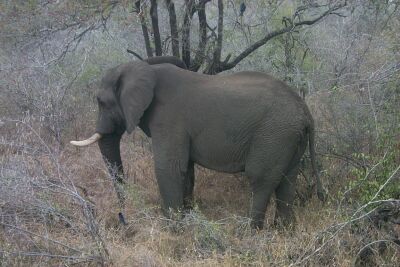 African elephants are huge! They are not afraid of anything, as you can see this one was not paying attention to us at all.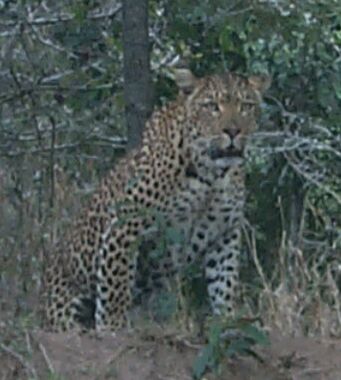 Tom was very luck to get this shot, the leopard stayed around for quite a while so Tom could fumble a few times with his camera and still got this shot!

You rarely see a wildebeest amongst a group of impala.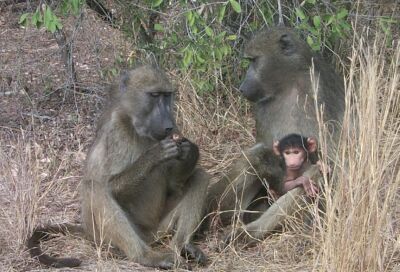 A baboon family!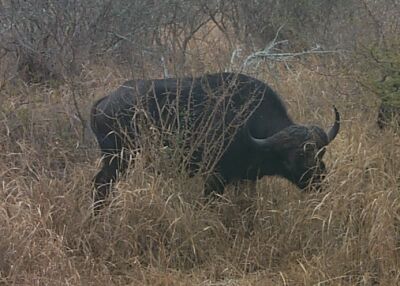 Wow, you can see why buffalo is included in the big five. They look vicious! When you see buffalo in the wild, they are quite awesome, and scary.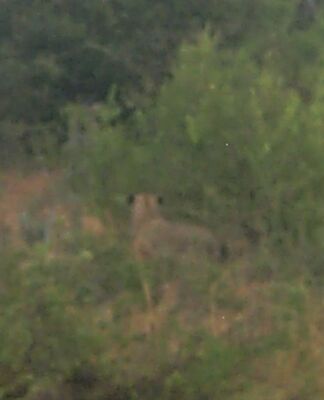 This is not a clear picture. There is a lion in the front stalking a waterbuck in the back (dark color). We watched the patient lion inch closer to the waterbuck for several minutes, then she jumped on it, but the waterbuck responded quickly and ran away to avoid the kill.

How many monkeys are there on the street? There are more on both sides of the street!
We were in a museum in Camp Letaba with Ann and John Evans, our Safari guides. The museum has collected the skulls of the dead "Magnificent Seven", the largest seven elephants that ever lived in the park.