Kruger National Park (2) --- South Africa

This is the skyline Tom imagined before coming to Africa and we finally saw it on this trip! What a sight it was!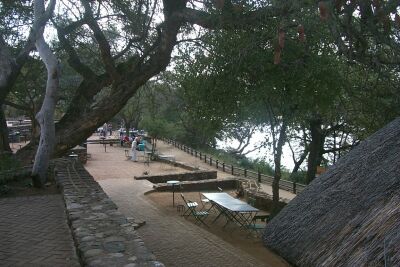 This is one of picnic grounds in the park. You can see the contrast between this picture and the one above. This is what S.A. is offering to the rest of the world. There is truly wilderness but with modern comfort!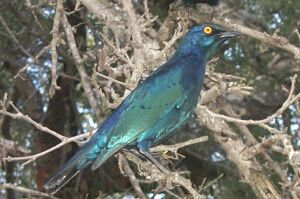 The color of this starling is just fabulous!

Another African skyline - note the lone ostrich in the winter's dry grassland. We were told that there are very few ostriches in the wild now in the Kruger Park.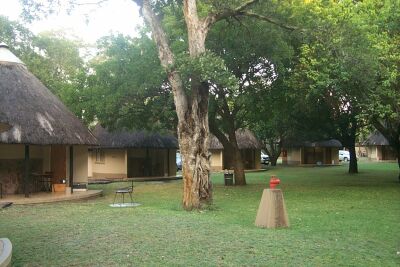 This is one of the huts we stayed in at the Skukuza Camp Ground. As you can see, they are more than adequate for safari vacations.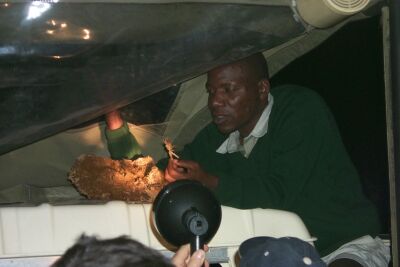 During a night safari trip, this ranger picked up a chunk of elephant dung. He was describing the fact that 35% of the grass and leaf material was not all digested. Apparently you can tell the age of an elephant by the amount of undigested food in the dung.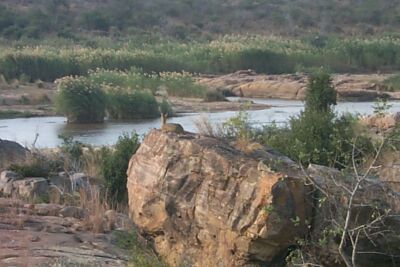 You should be able to find several klipspringers on the big piece of rock in this picture. This is a typical scene along the rivers in the park.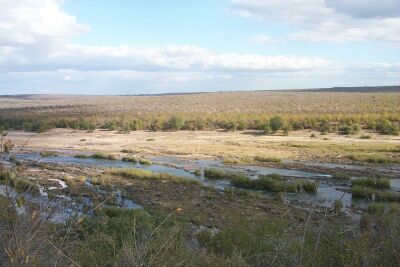 The African plain! During the winter time the colors are more brown than green. There are a lot of animals along this river. Tom could not show you the scope of the plain and the animals at the same time. You just have to believe that we found a lot of different animals coming to the river for water.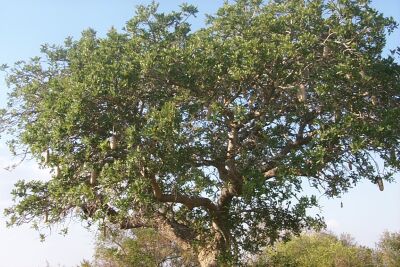 You should be able to see sausages on this sausage tree. These trees are all over Kruger Park and this is a typical one!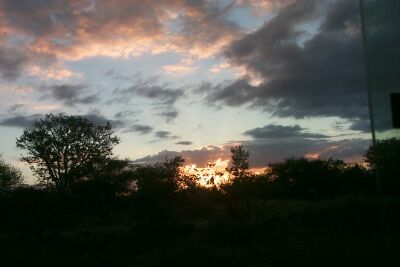 Like every where else in the world, a sunset after a beautiful day is always gorgeous! The African sunset is no exception.