Happy Thanksgiving from Cameroon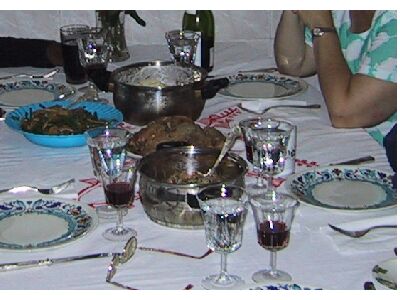 This is our Thanksgiving dinner in Cameroon: stewed beef, potato salad, green beans and an okra-tomato dish.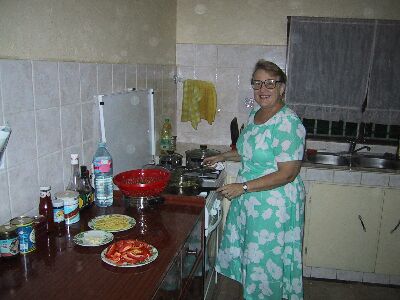 Janice is cooking dinner - you can see part of our kitchen.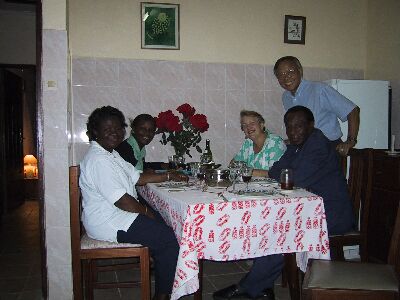 Our guests have arrived! Dorothy and Zachary and Christine Njeuma brought roses from their garden and celebrated the "holiday" dinner with us!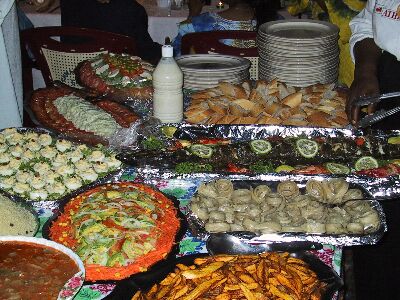 By contrast, this was the table at a banquet we attended the next day! It was at a Conference on Gender, Policy and Economic Development organized by faculty at the university. The dinner was hosted by the Vice Chancellor. The food includes a large roasted marlin, several salads, fried plantains (in the front), some round twists made from cassava, French bread, and couscous.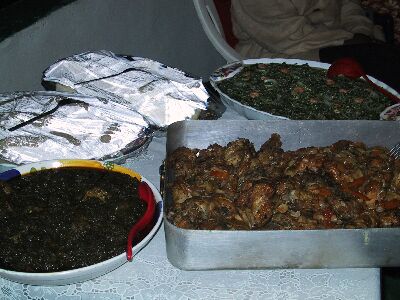 Also included were some more traditional dishes from the Buea area - erru (a green vegetable) on the left, and ndole (a mixture of vegetables and meat and fish and spices) in the upper right.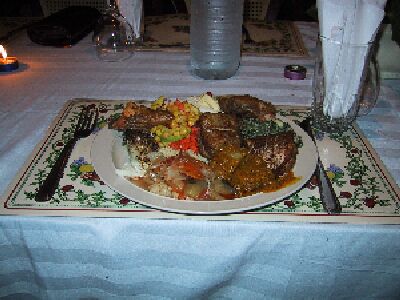 This was Tom's plate at the banquet - most of his choices were too hot for Janice who concentrated on the salads and French bread!