A visit to DC Zoo
Grandma and Yeye took advantage of a beautiful day in May for a visit to the DC Zoo. For several days before, the weather had not been cooperating and we had to play indoors! I learned to ride on the horse my grandmother first rode when she was a baby, and I got a chance to wear Grandma's earring as well.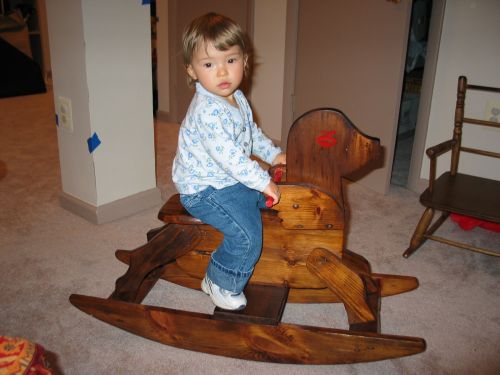 c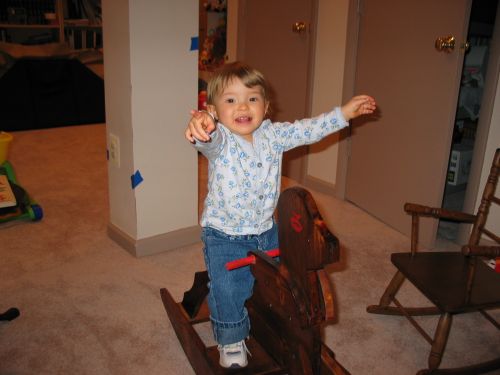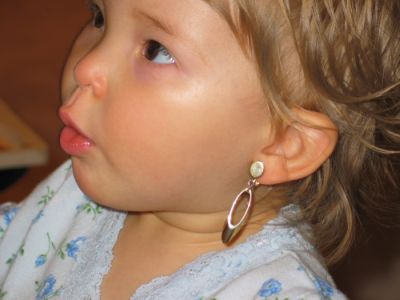 Finally, the good weather came and we could enjoy our front yard which my Dad has worked hard to make beautiful.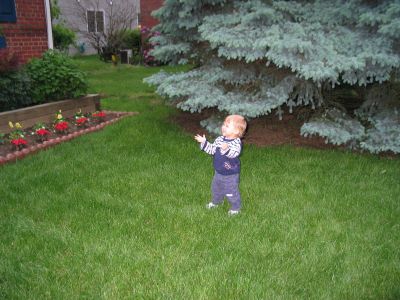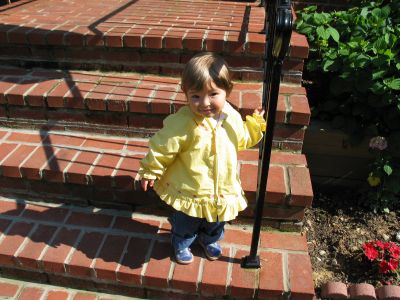 And here we go to the DC Zoo: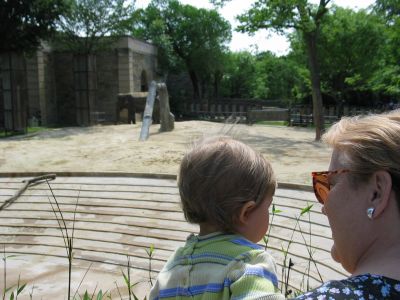 We saw elephants.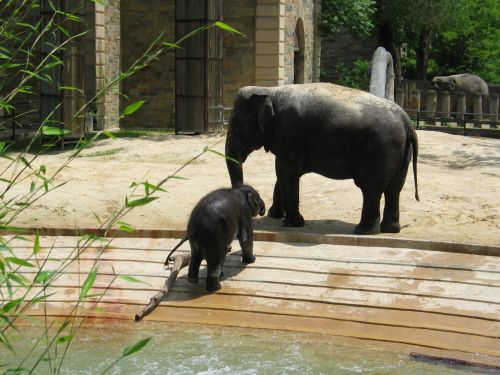 We saw bears: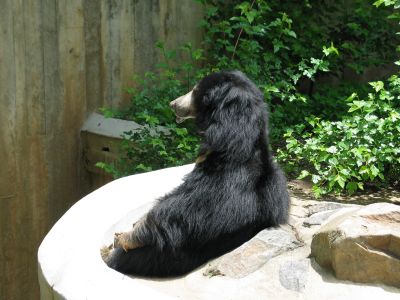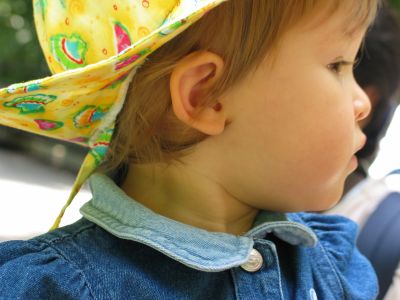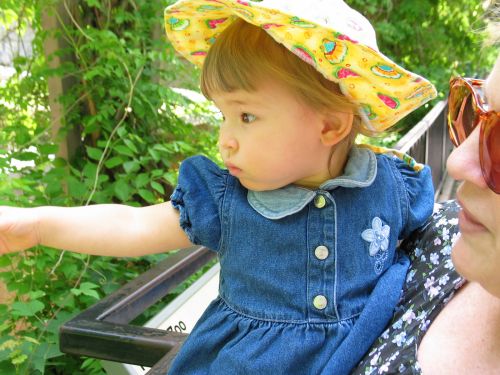 We heard the tiger roaring:
I was amazed!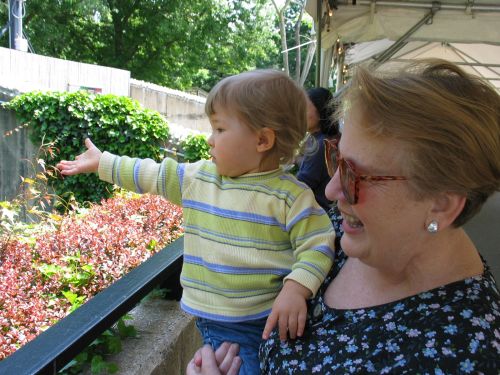 There are a couple of pandas there too, they are not as white as my stuffed panda.
And for the first time in my life, I saw a waterfall and was surprised by it's sound!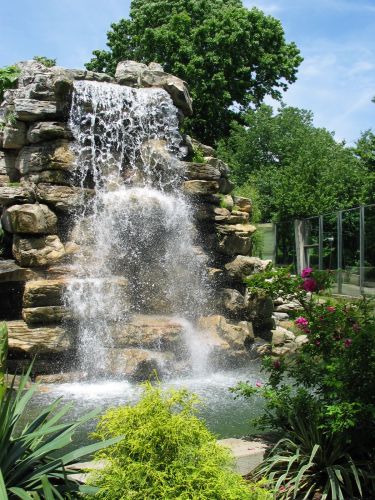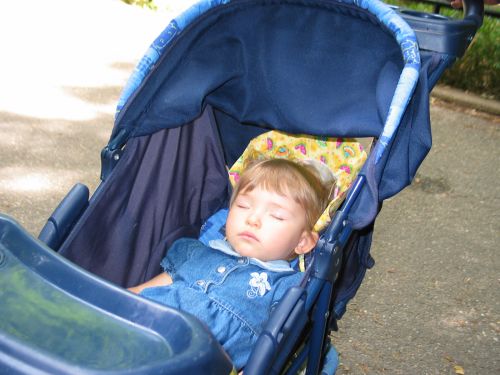 I was so exhausted that I went to sleep before I could complete the tour!