My first Halloween Season
This was my first Halloween season. I was not sure what was going on, but I certainly felt the excitement from every one, especially Mathew. Mom and Dad took me out of the house to my first party where every one seemed to have a good time. It was a bit cold for me, but it was much better than the only other place I have gone to visit - the doctor's office! I was dressed in some kind of costume as you can see! But all I ever want is just to get something to eat - on time and when I want it. Then I like to go to sleep!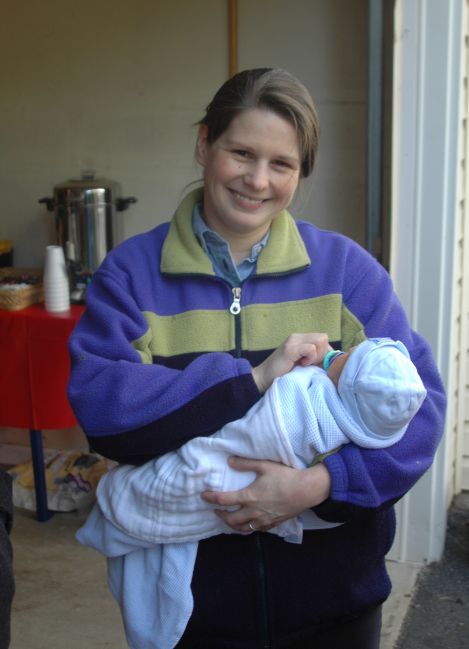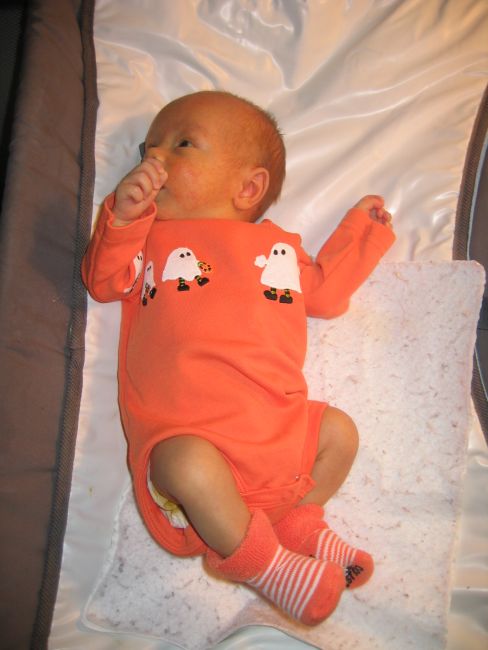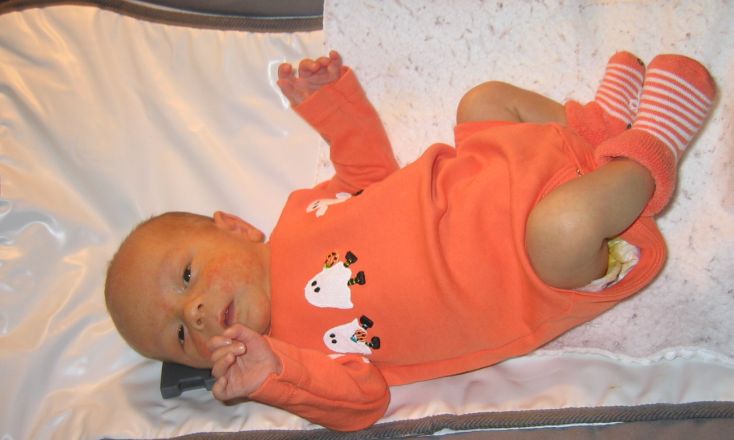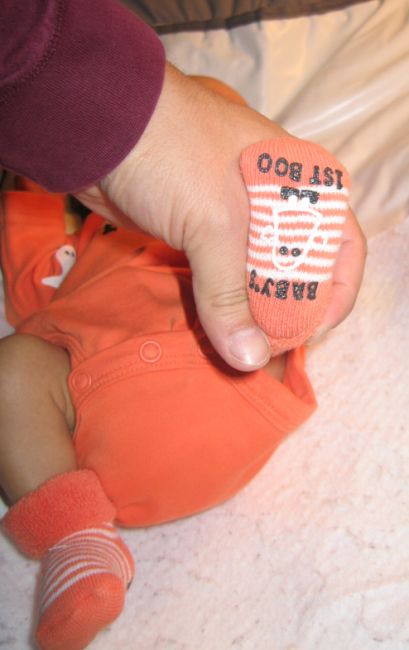 Why did they put "no skidding" lines on my feet? Did they expect me to run away?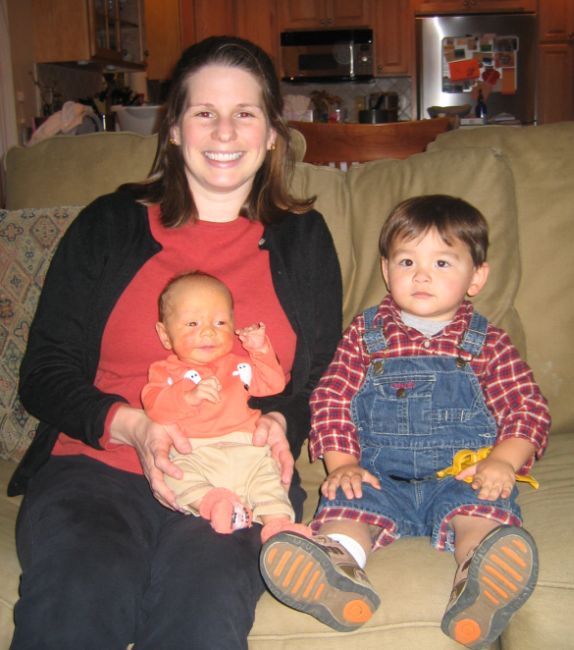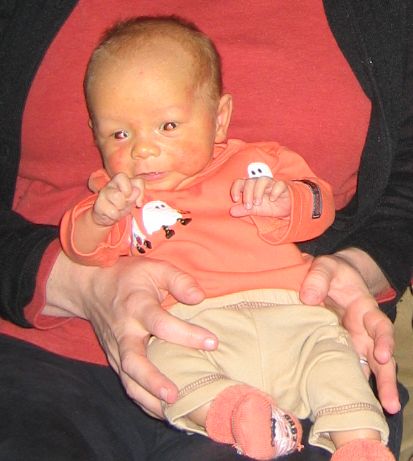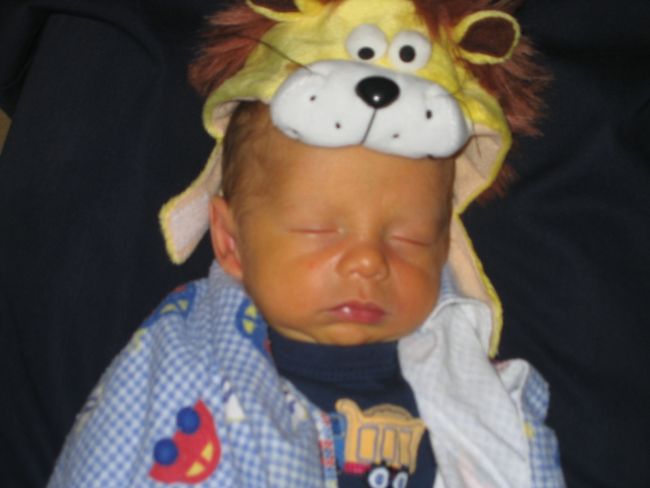 Mathew is trying to pump some milk for me to eat!
Max likes to sleep in my bed!