I can't wait to join you all!
I was born on the 18th of September. 2007 at Fair Oaks Hospital in Herndon VA. My parents gave me my name David Thomas Huang. Later Yeye gave me a Chinese name, 黃 文 欣. I came to this world a bit earlier than expected as I can not wait to join you all. This is my first picture: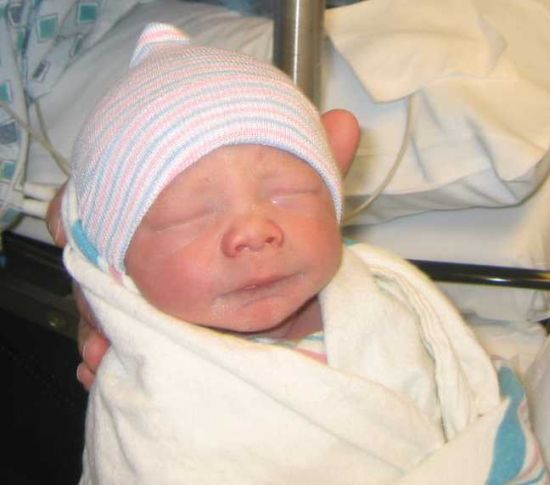 With my proud Mom and Dad: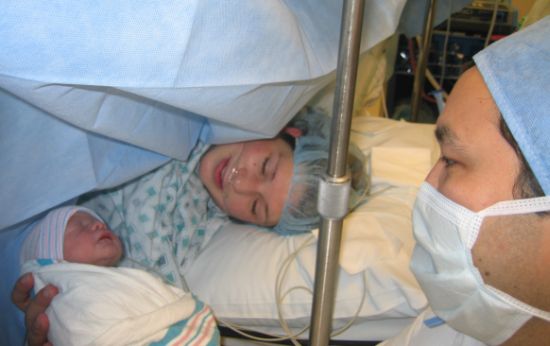 I was in the hospital for a short stay to gain some weight and to get rid of some jaundice. My big brother Matthew came to the hospital for a visit, but I was not allowed to see him or vice versa. So he visited my Mom.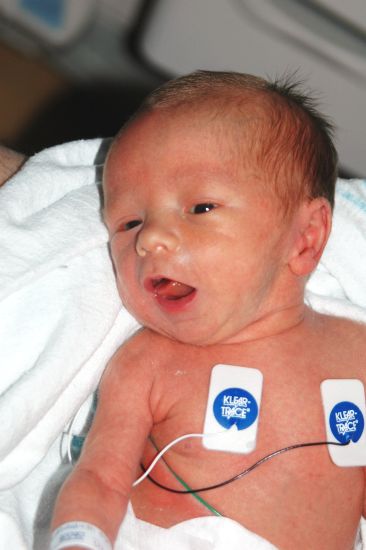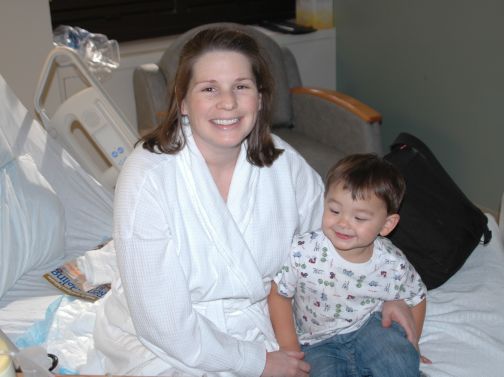 But I saw him later when I got home: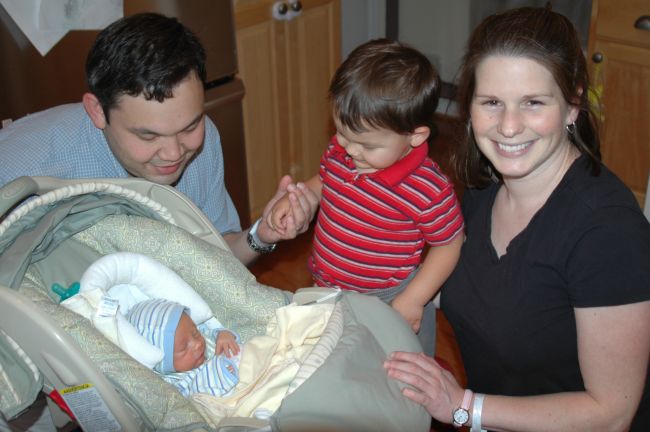 Well, I certainly demand their attention, especially Mom and Dad: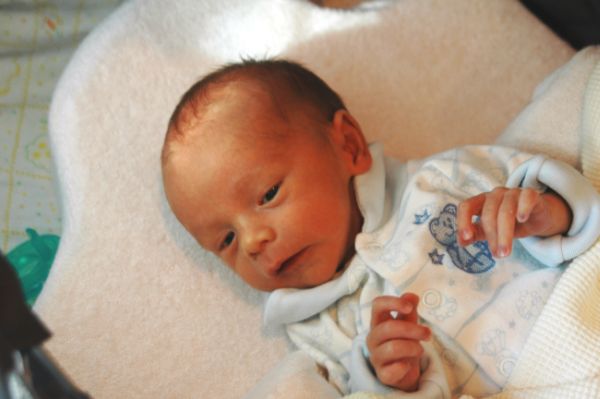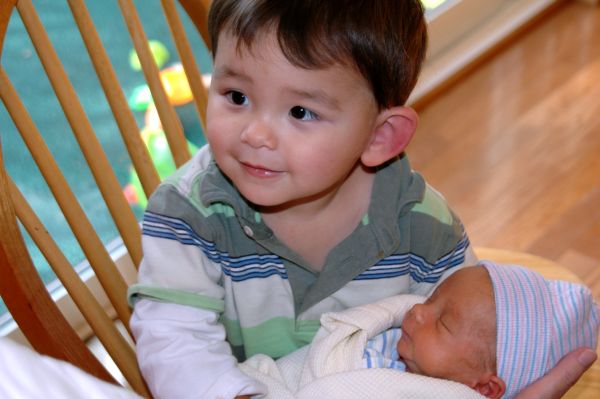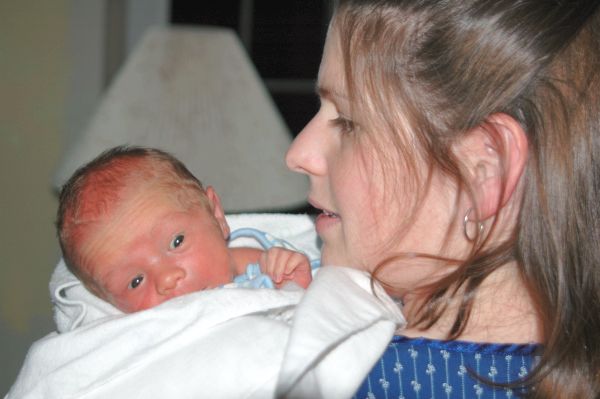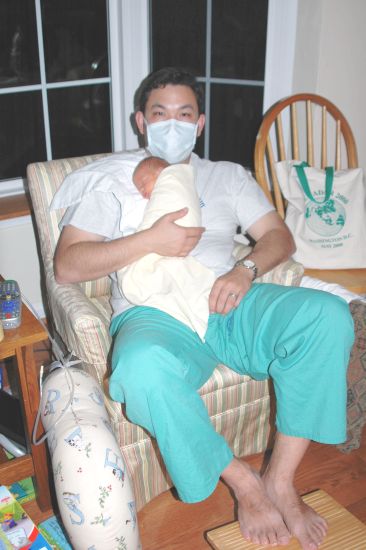 It's so nice to meet you all!