Some of Tom's colleagues in Chemistry at UB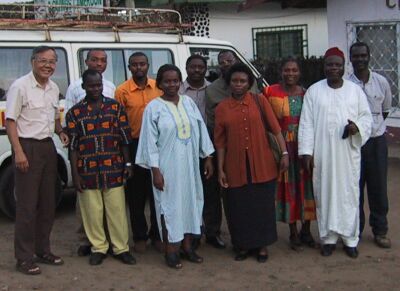 This picture was taken in a rare occasion when the group went together to a party. Only three people were missing from the picture, as far as Tom knows.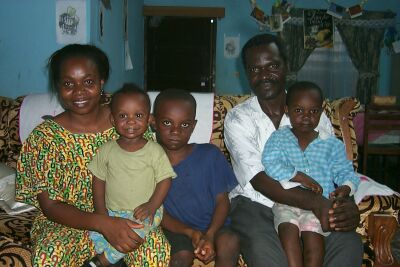 Paul's whole family, the kids are really cute! This is inside their home.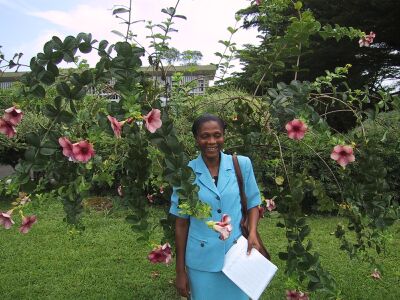 Taken on campus, Josepha is quite a lady, with four children, two still at home, the others are in boarding school, a common practice here for educated families.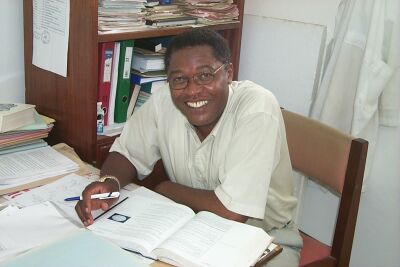 Taken in the shared office, Yong just came back from Helsinki, we have been trying to take walks together, as his home is not too far away from our apartment.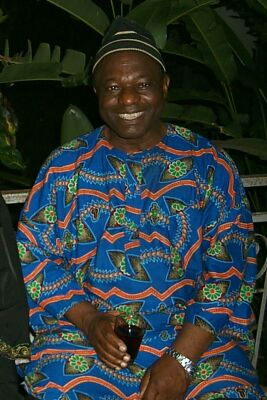 Sam, taken in a party, is the vice Dean of Science College as well, a delightful person.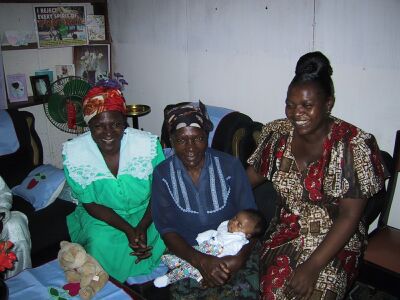 There are four generations of females here, Tom's first direct experience to meet all of them at one time. The one on the right, Yvonne Mbote, is now teaching in the Dept. Her classes were the ones Tom substituted for a couple of weeks at the beginning of this semester when she was still on maternity leave.
Click here for corresponding story file