China 1985
In 1985, our whole family took another trip to China. We stayed at Tsinghua University for more than two weeks. I gave a course on Physical Methods in Chemistry. And again, we visited many places in Beijing.
What was different this time was that we flew into Shanghai from the USA directly, without passing through Hong Kong. Our friend from Tsinghua, Professor Liu, came to pick up us in Shanghai and chaperoned us for the entire trip. We visited Suzhou and the Shanghai area first before we took a train to Beijing. After my lectures, we toured Chengde, a summer resort for Chin Dynasty emperors. Then we flew to Xinjiang, the most western province in China, which borders both Russia and Afghanistan. There we encountered China's Muslim population, which constitutes a majority in that area. We also learned about the many minority races in the province, and the desert territory where they live. It was definitely an unusual experience for all of us, including our host, Professor Liu.
The pictures on this page are in the order of our travel.
Shanghai:
Fudan University main gate. We stayed at their guest house.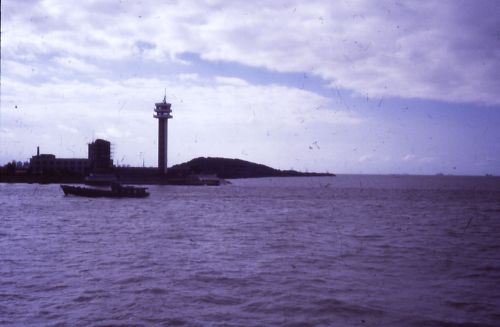 The Huang-Pu and Yangtze Rivers join here to go into the sea.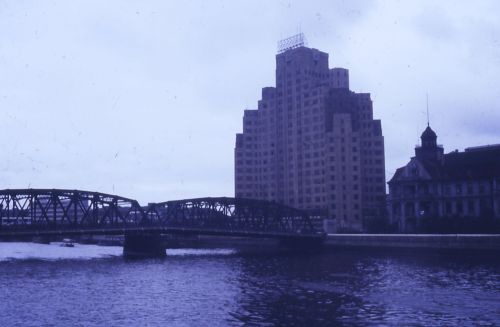 The shore in ShangHai.
And YuYuan park below: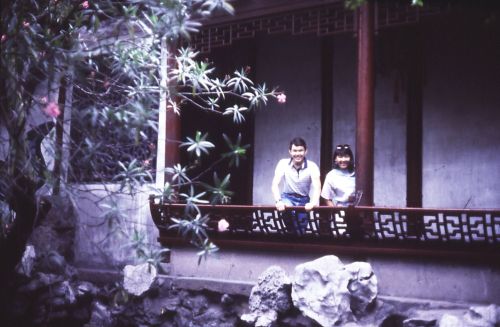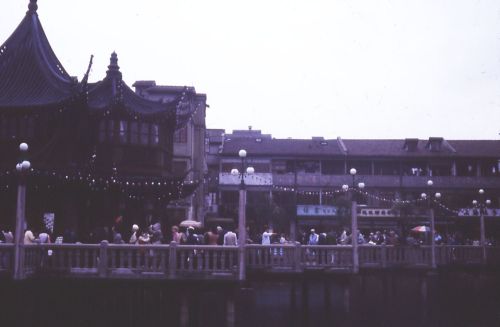 Suzhou: is famous for it's gardens and beautiful girls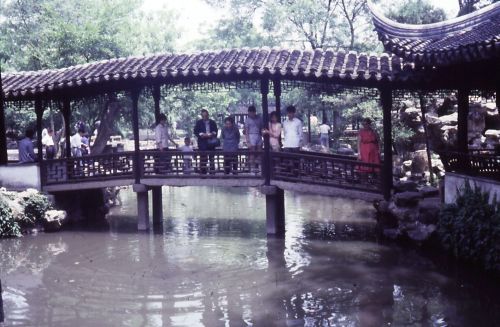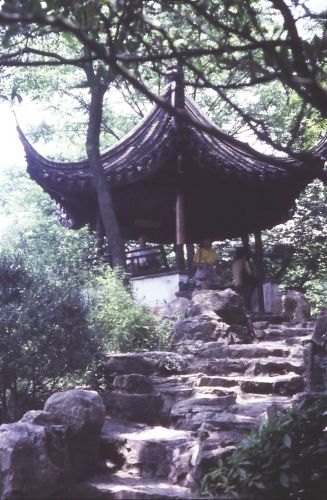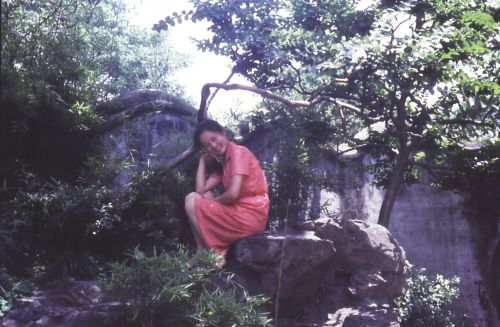 Lantern show: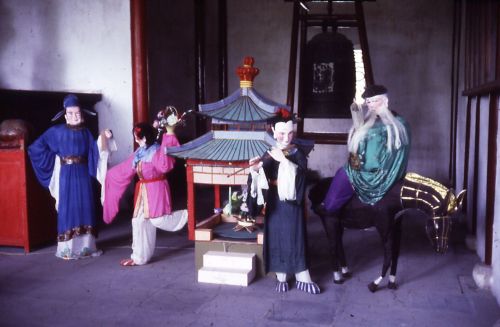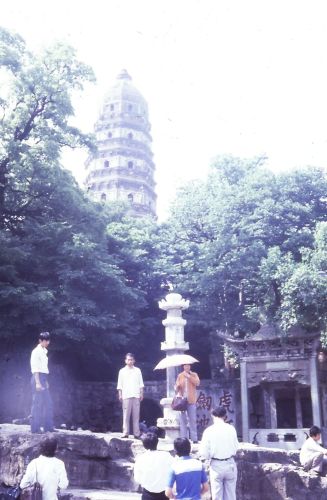 Tiger Hill and a water way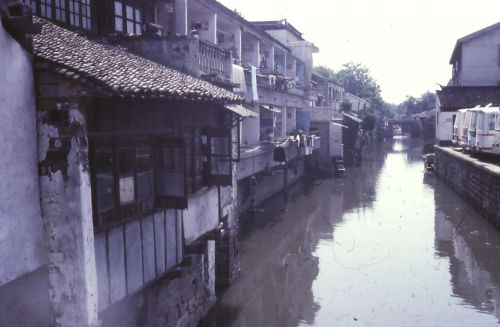 And we met a gentle man who represented China in the 1923 Olympic games in Los Angels as a soccer player, shown here with Professor Liu: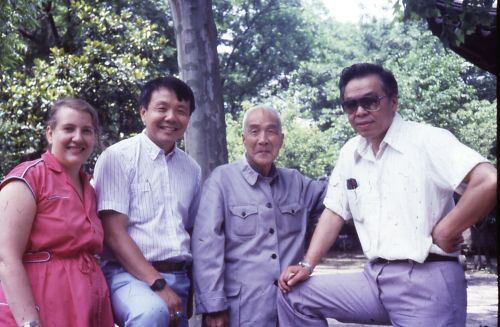 Beijing:
The Ming Tombs: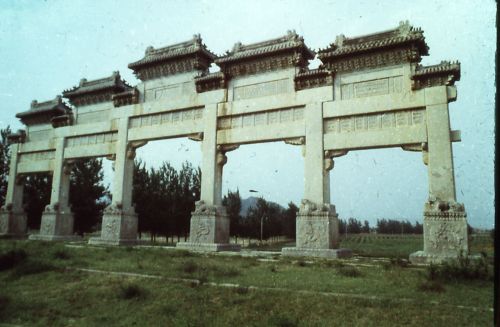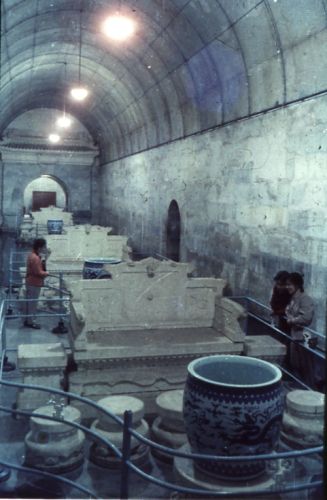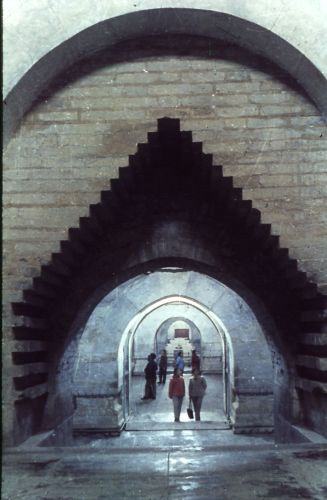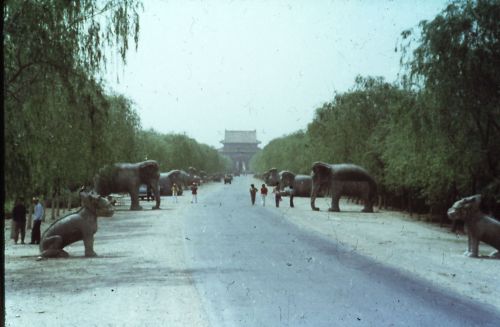 The Great Wall again!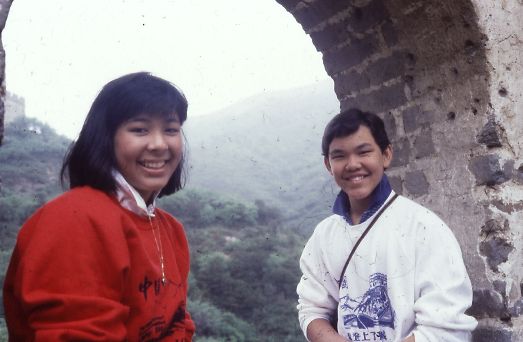 Fragrance Hill: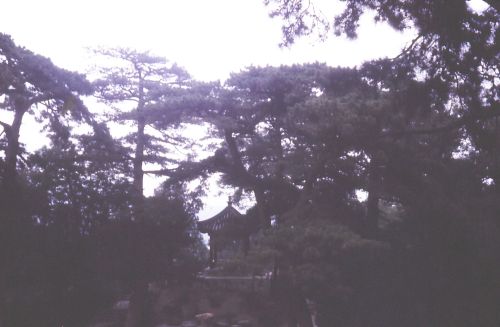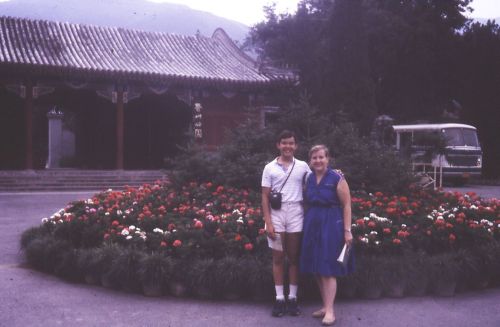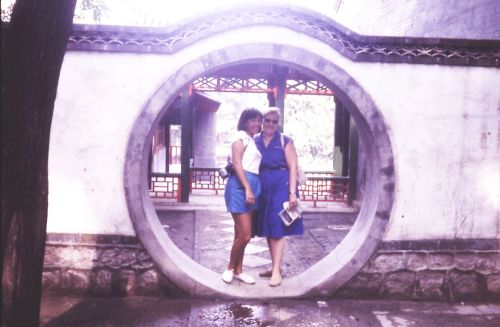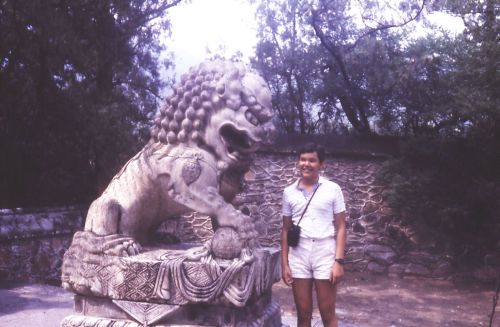 The Bell Temple: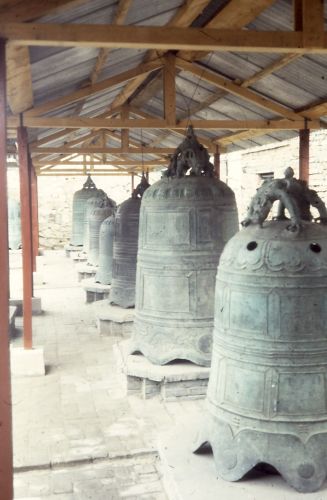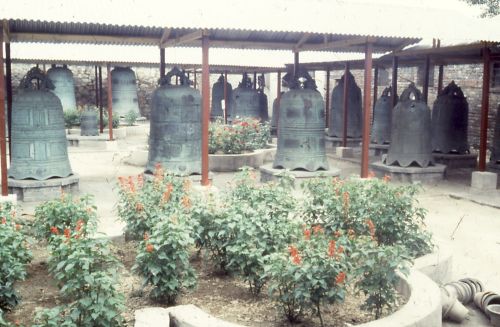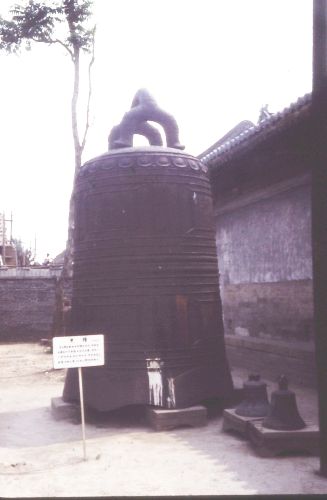 Geitai Temple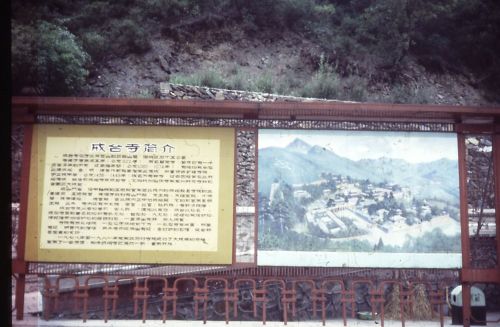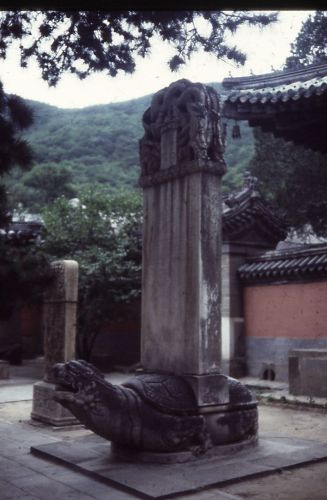 Glass Temple: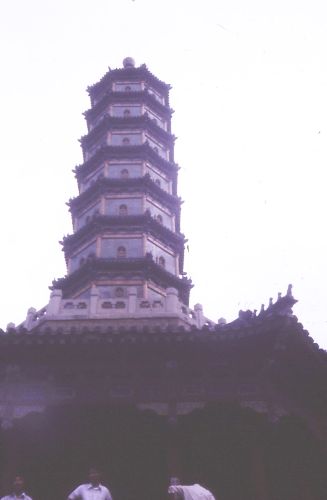 Heaven Temple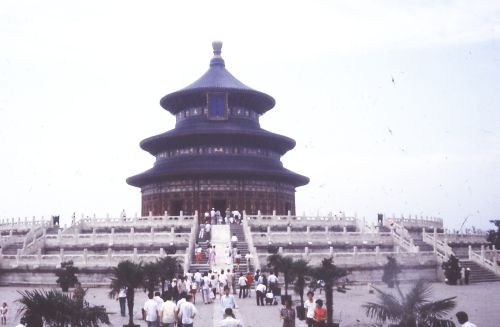 Beijing zoo: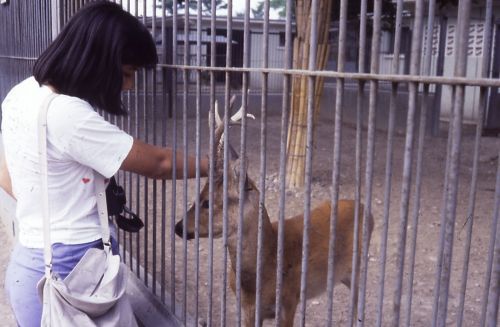 This is the first time we were contacted by North China University of Technology: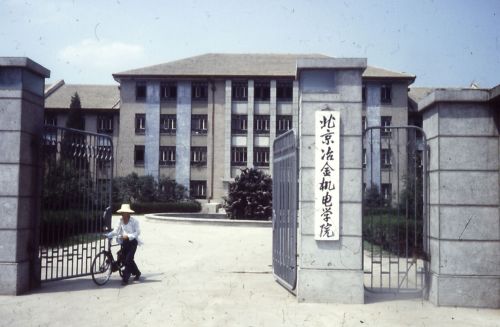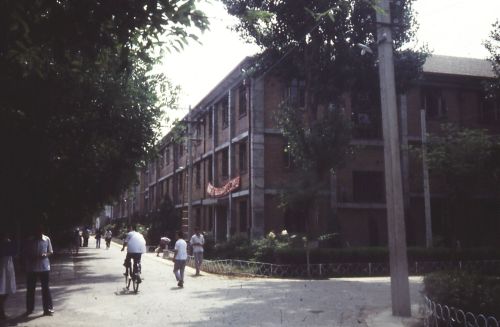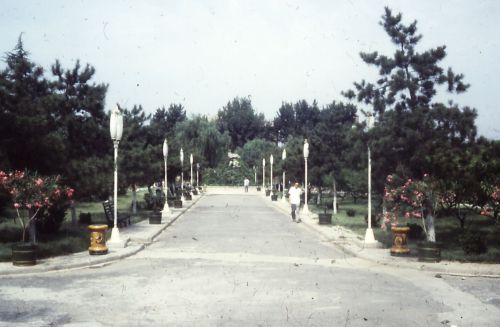 Tanto Temple: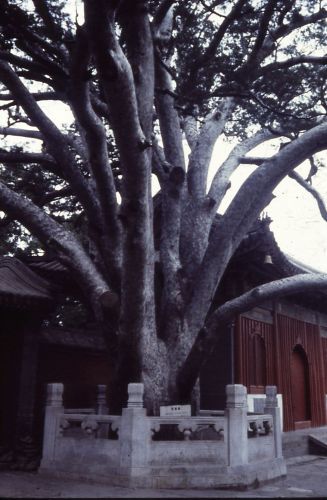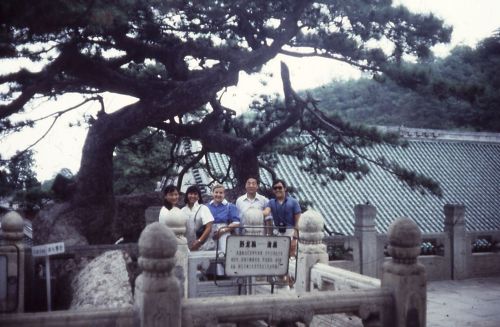 The older Soong sister's home: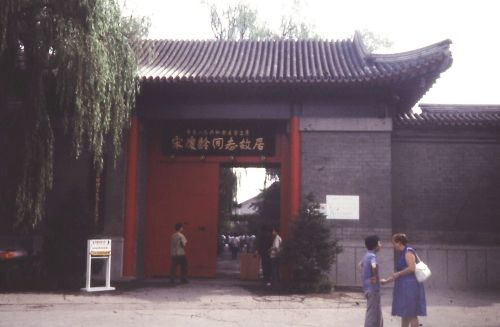 Tiananmen Square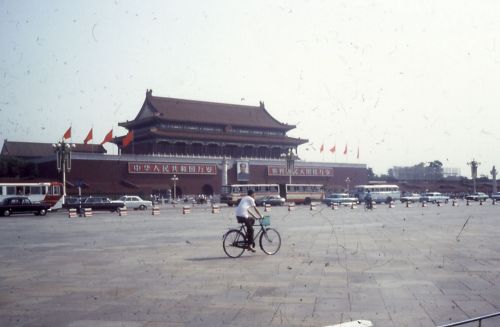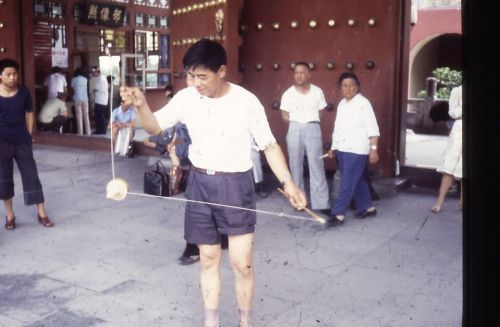 Playing an old game
TsingHua University: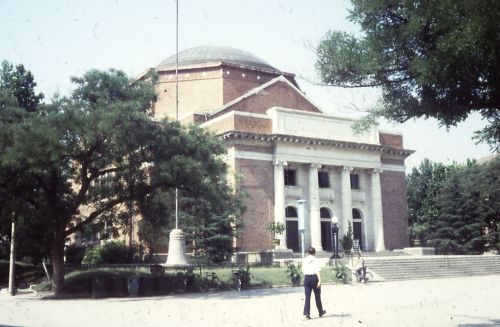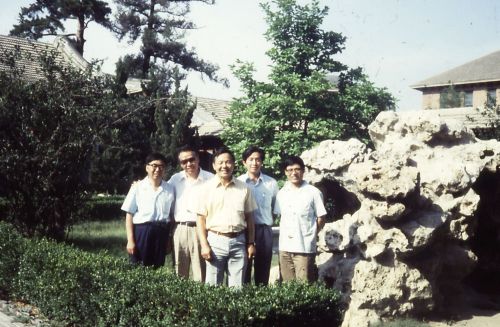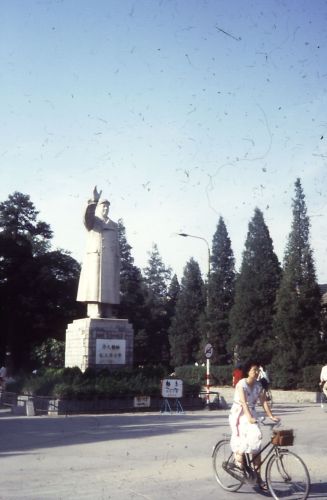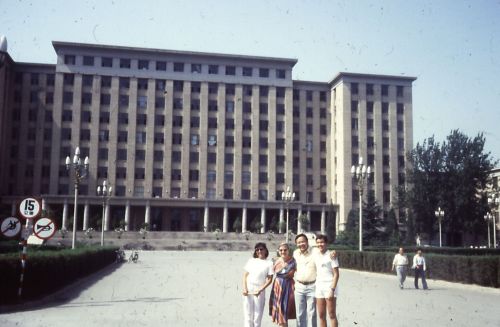 Yuanming Garden: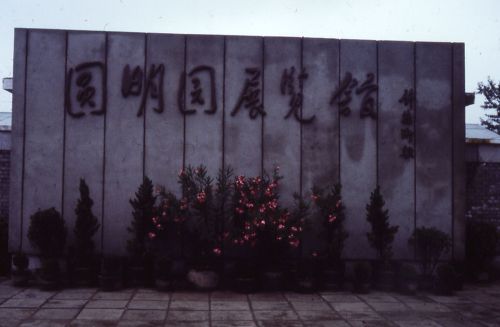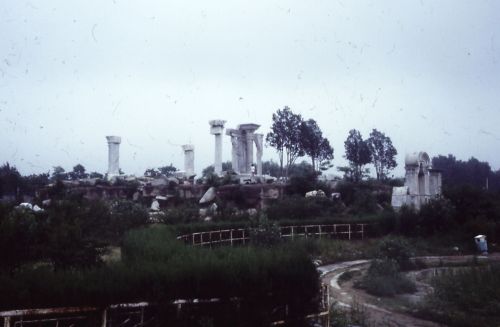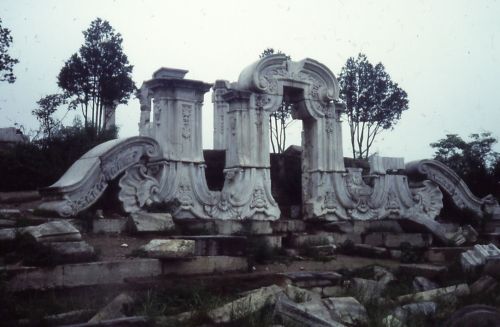 ChengDe: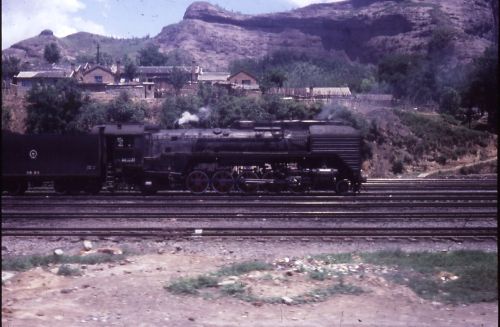 On the way to Chengde: You can see the Great Wall in the mountain range: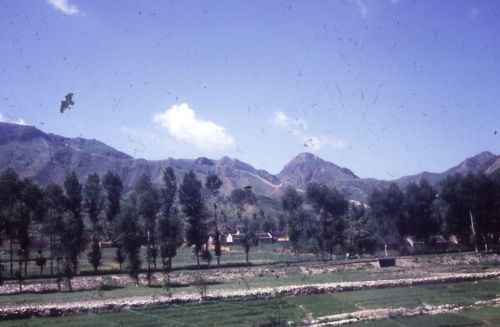 The gate to the Summer Resort.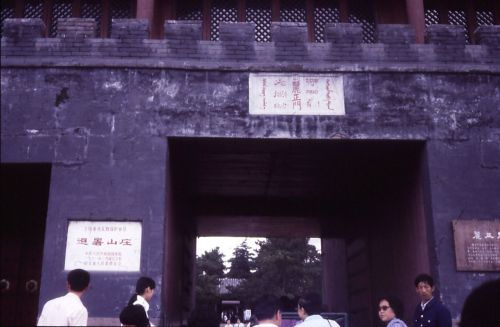 Bam-Hammer-Mountain: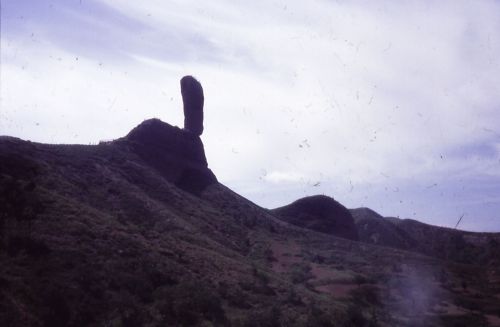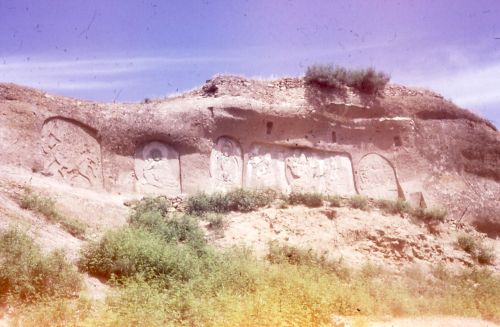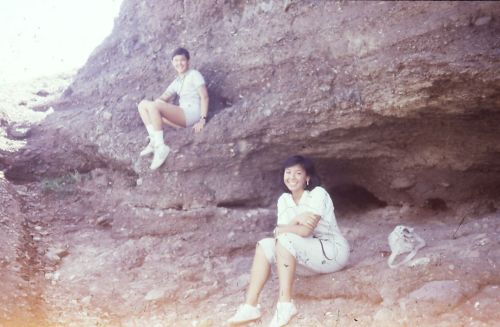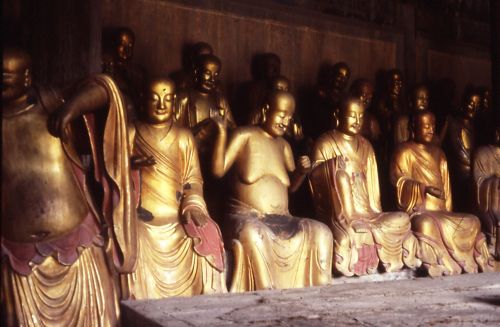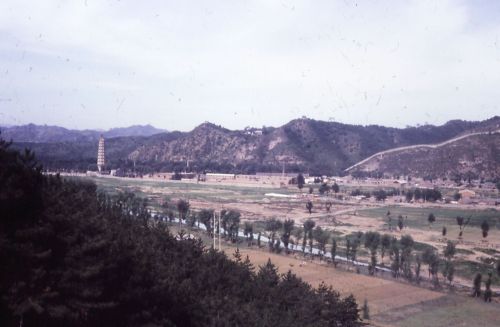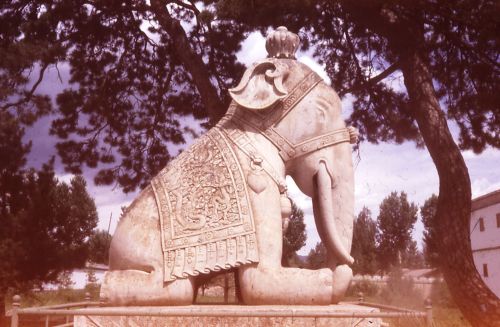 Pulo Temple: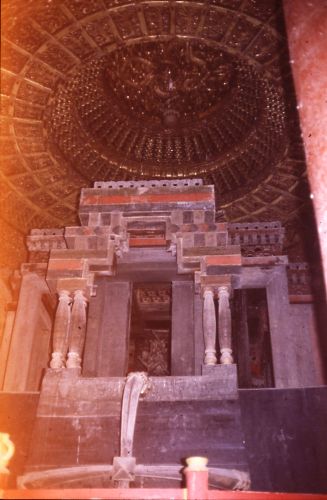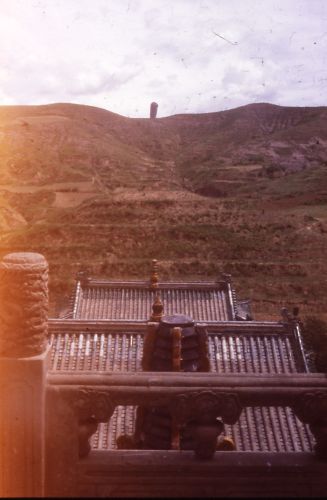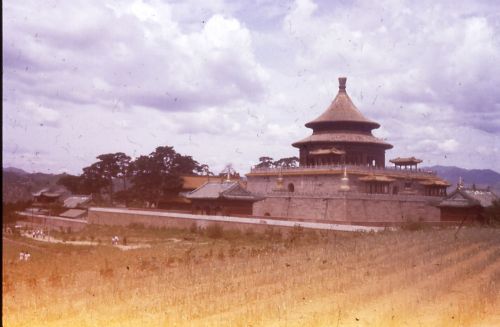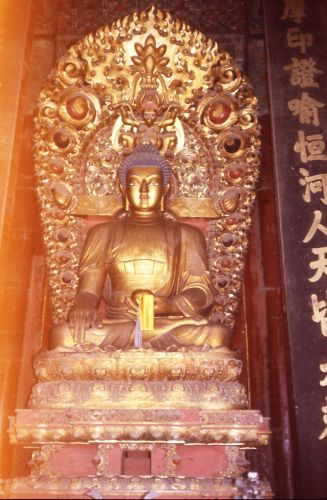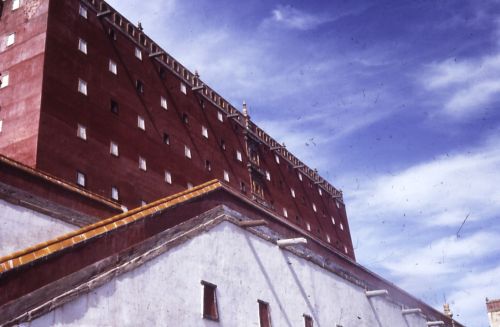 In the resort: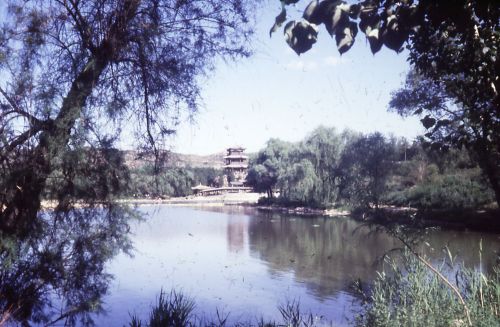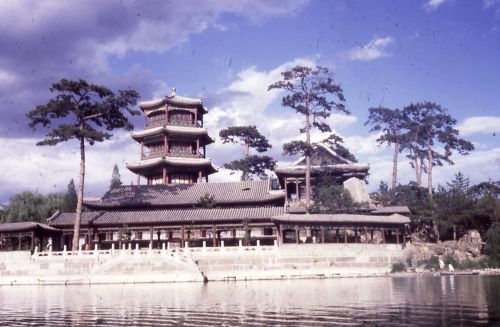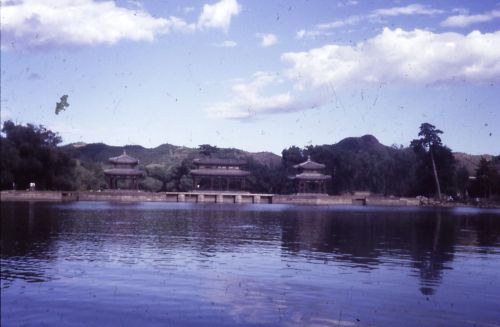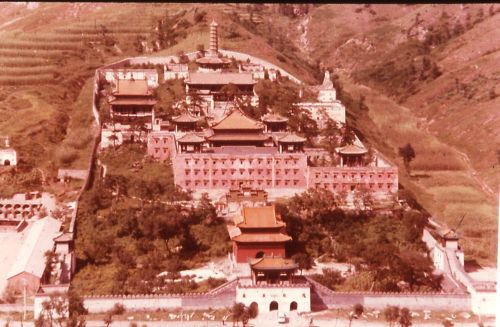 Xinjiang: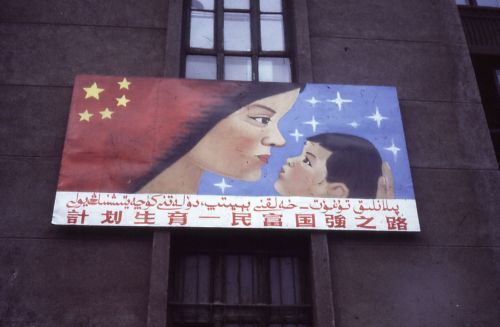 A birth-control sign in the city.
Xinjiang market: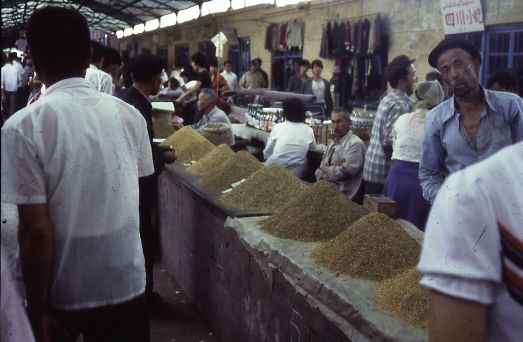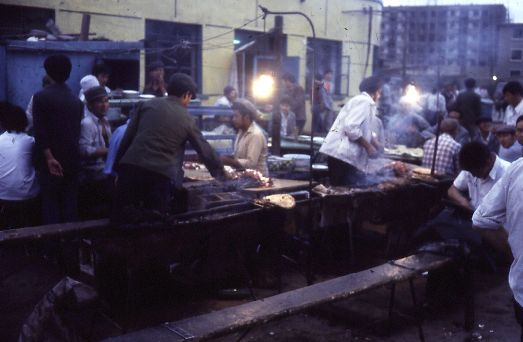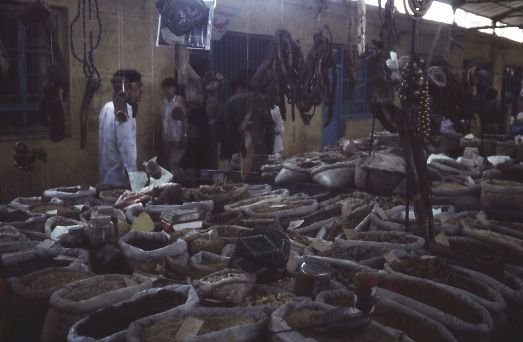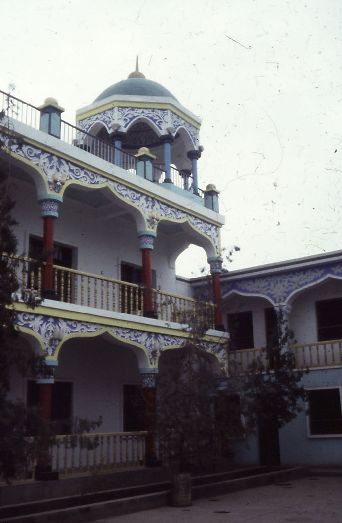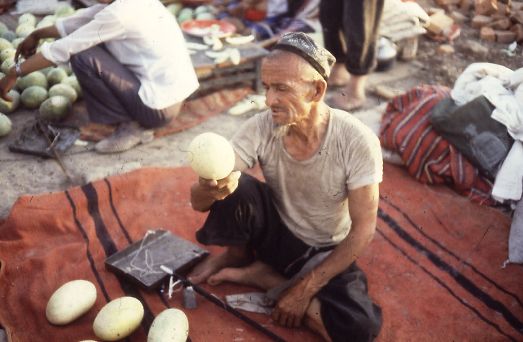 Oasis: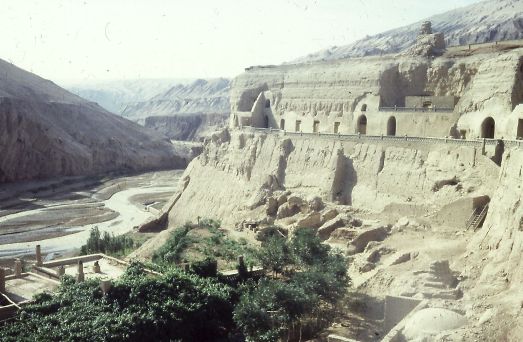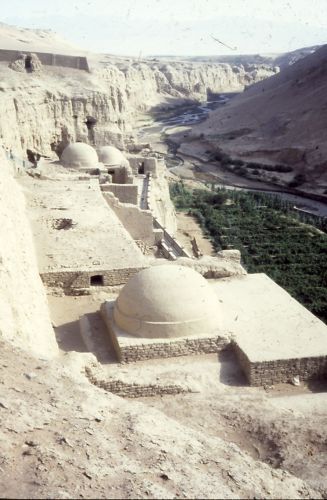 A dead city: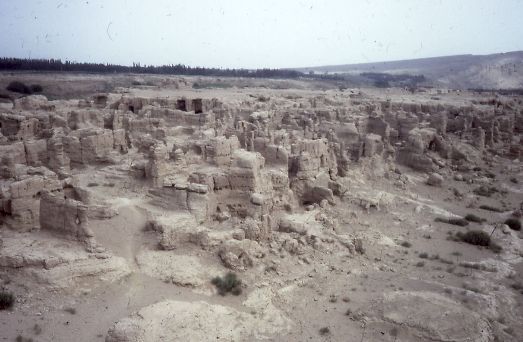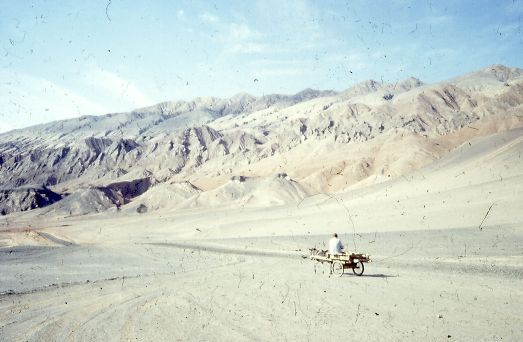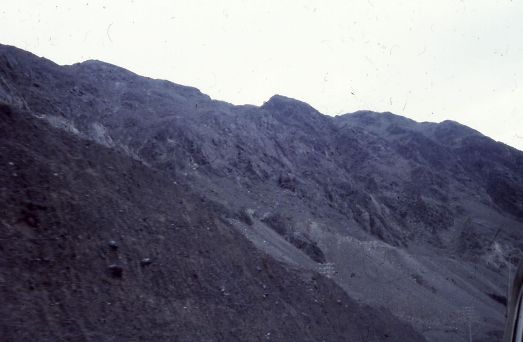 A host family's treats: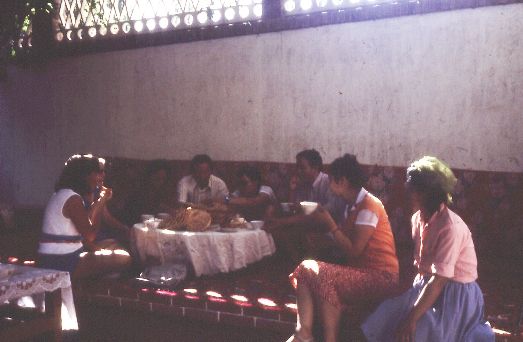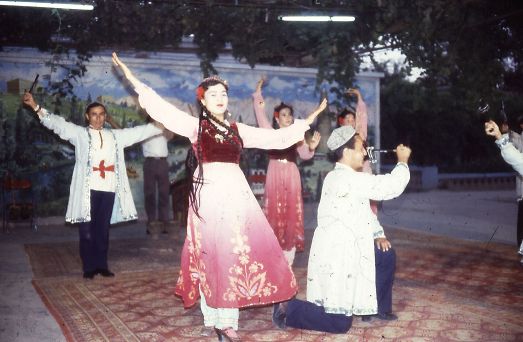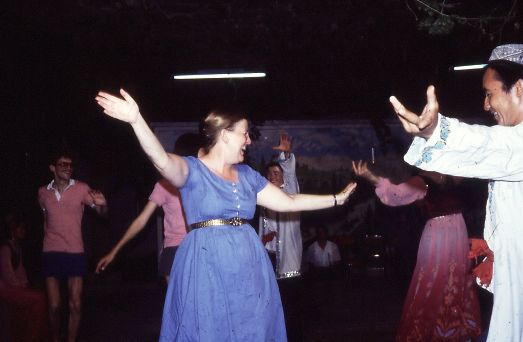 Some famous scenic spots: Heavenly pond, south mountain, etc: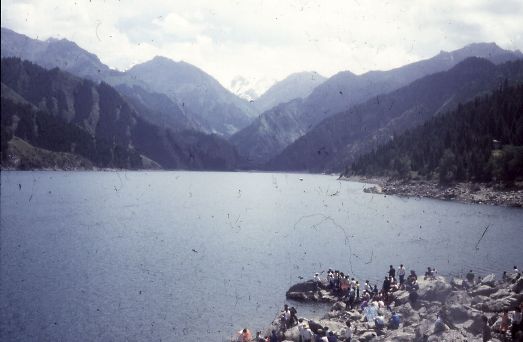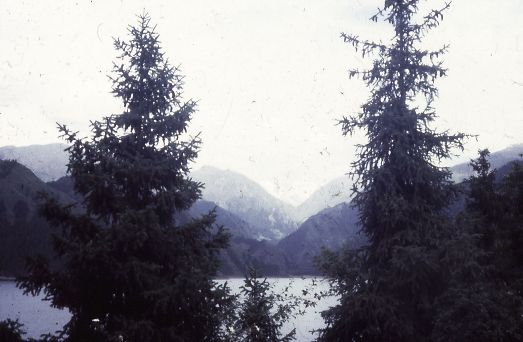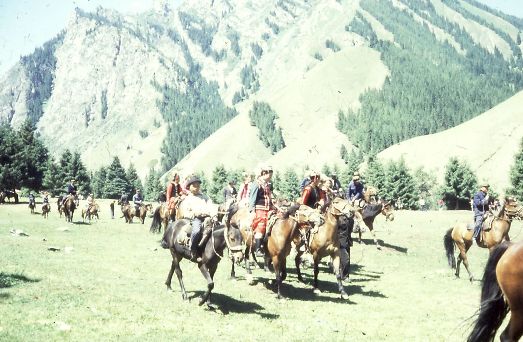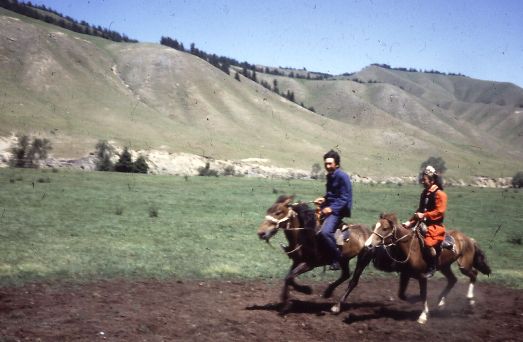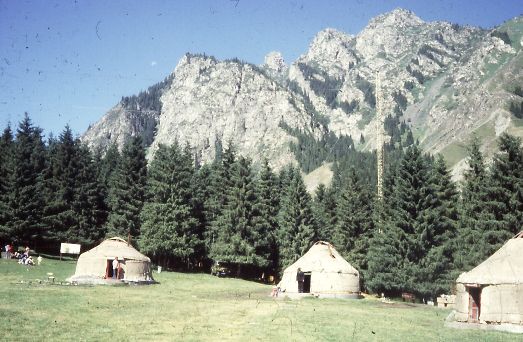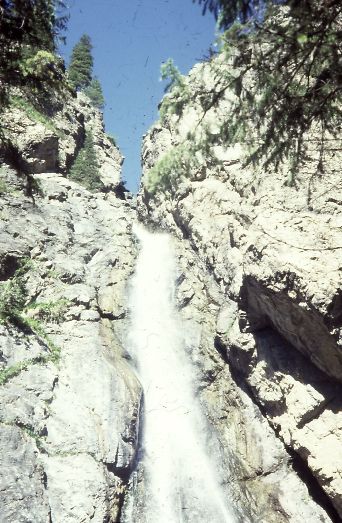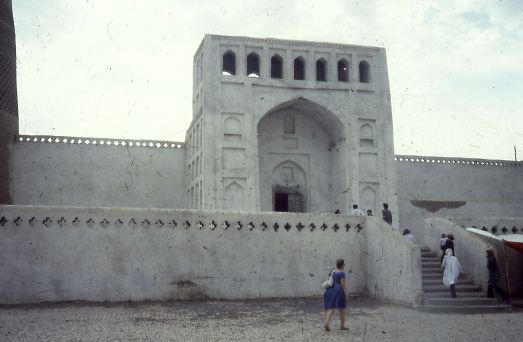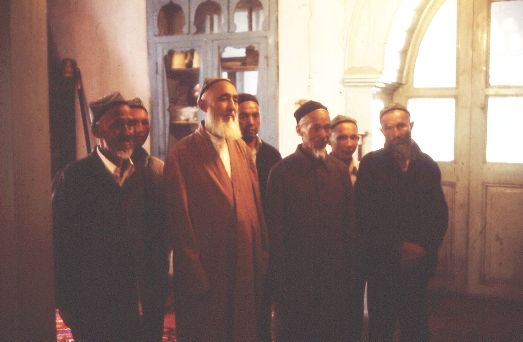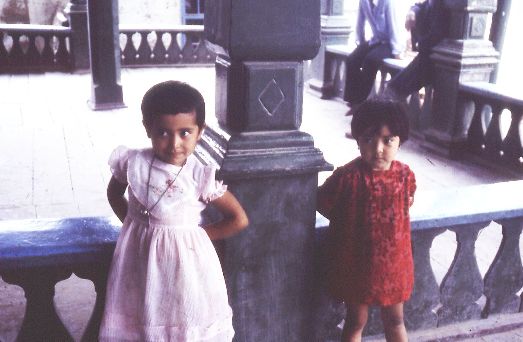 Water comes from the melting snow and is piped in underground: