China 1980
This was my first trip back to the country where I was born and which I left when I was nine. I was officially invited for this visit with the support of the UN professional group. Because my parents advised me not make this trip to the regime they had escaped from in 1948, and because I had a strong desire to see the land of my roots, my emotions were very complicated. At that time, one had to fly to Hong Kong first before entering China. It was my first trip to HK.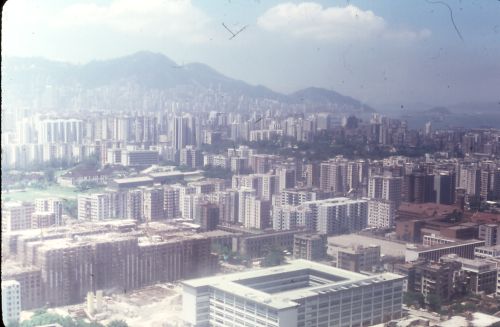 This is a copy of the official invitation letter from the president of Beijing Normal University.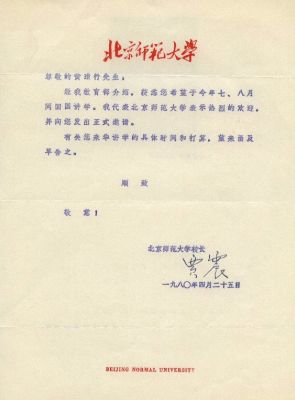 I gave a large workshop to participants came from all over the country. More than 250 University level Physical Chemistry lab teachers gathered together, most of whom, I am sure, were just curious about how much they have missed when the whole of China was closed by an iron curtain for 30 some years. A big welcome sign was posted at the gate: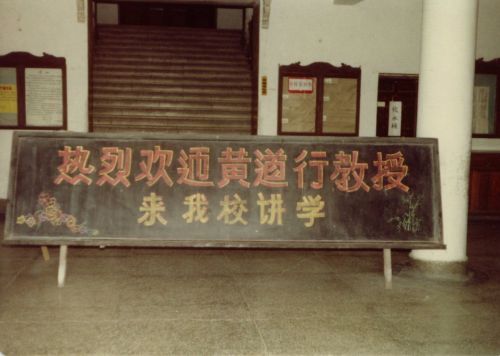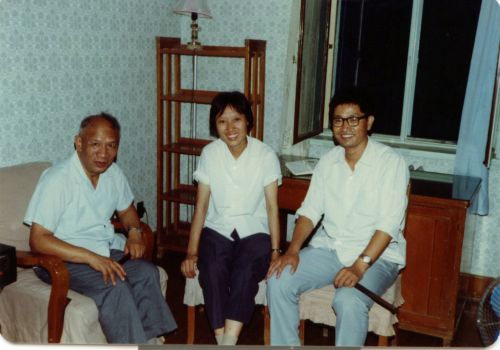 My hosts.
The official large picture of the class was in black and white: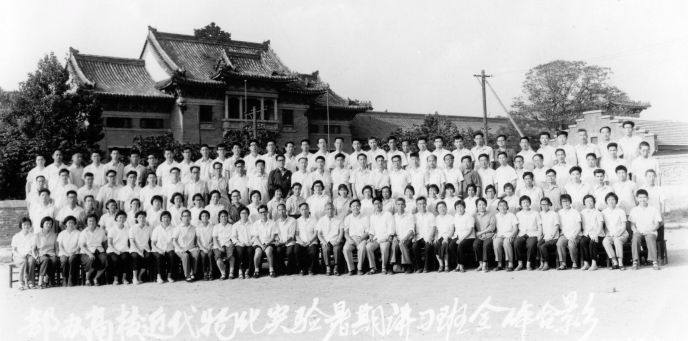 My color slide shows the same picture: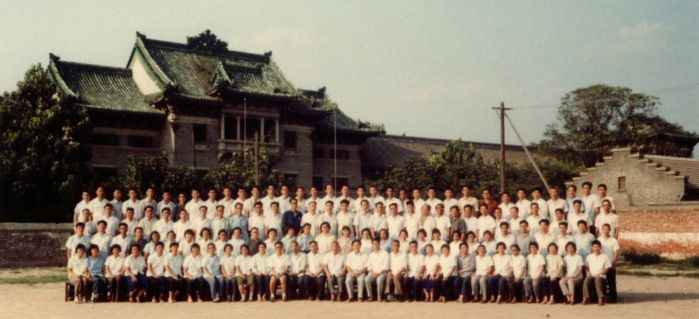 I stayed at Friendship Hotel, a large soviet style building:
Besides scheduling classes every morning, they had arranged activities to tour the city in the afternoons. So I was able to see almost all the popular places in Beijing. It was exciting to visit for the first time all the places my parents talked about in my childhood. It was certainly emotional to walk on the Great Wall for the first time. There is a saying that a Chinese man can only be considered a "MAN" after he has stepped on the Wall. The following are some of the pictures I took: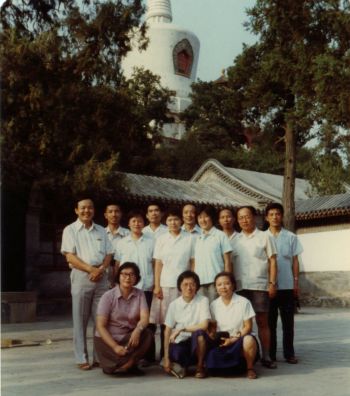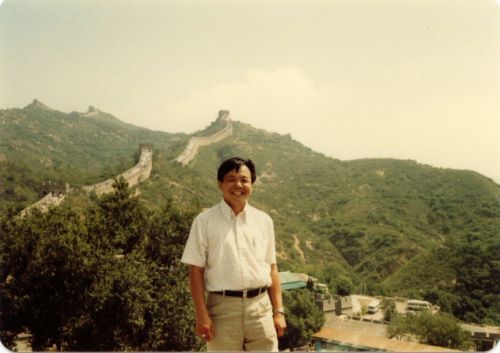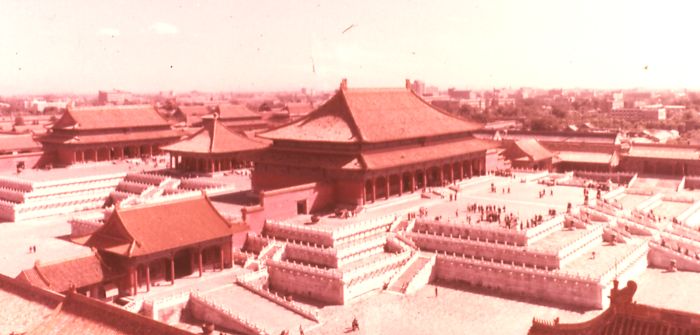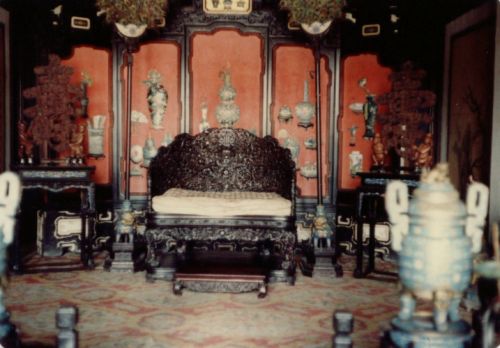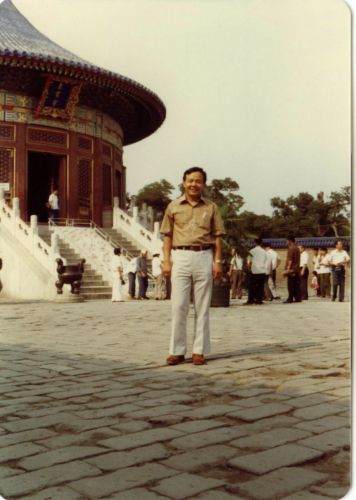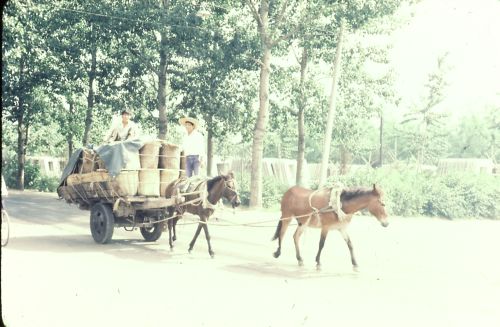 In the evenings, I was impressed with many kinds of music and theatrical activities. I certainly had a very busy week!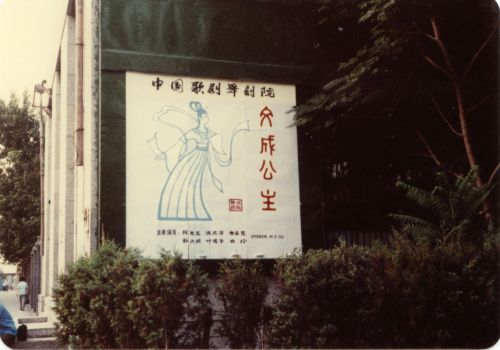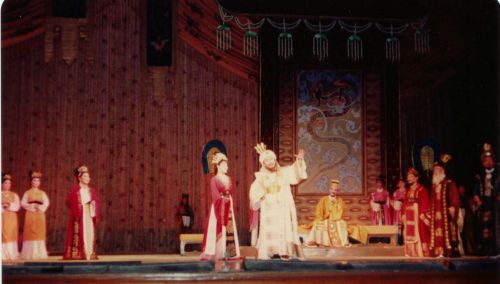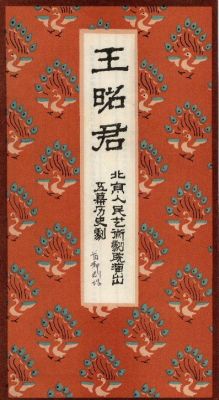 Even the restaurant menus and tickets for travel were very interesting to me: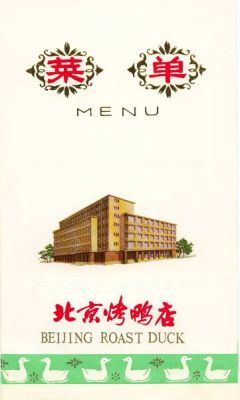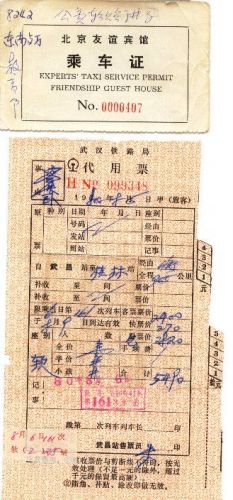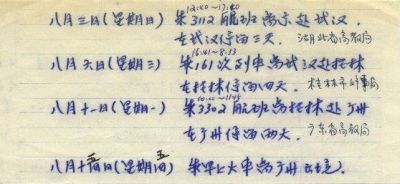 After the workshop, I traveled to Wuhan and Guilin before exiting from Hong Kong before flying back home. The following are some of the pictures took during that trip, first Wuhan then Guilin: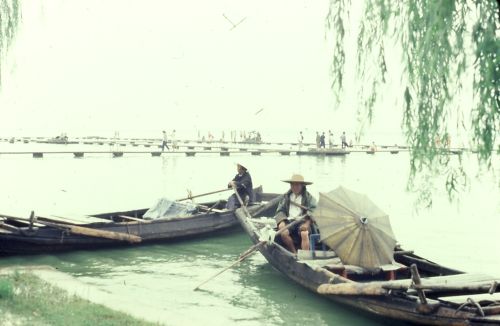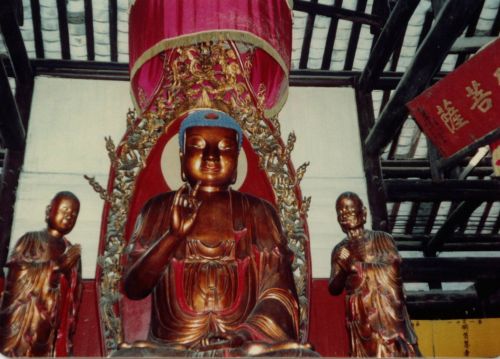 Wuhan University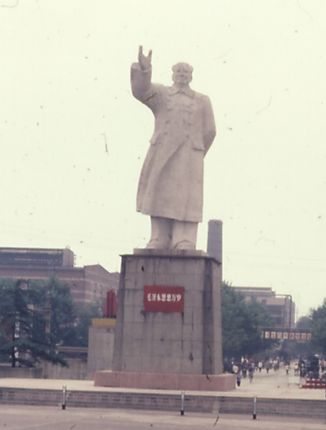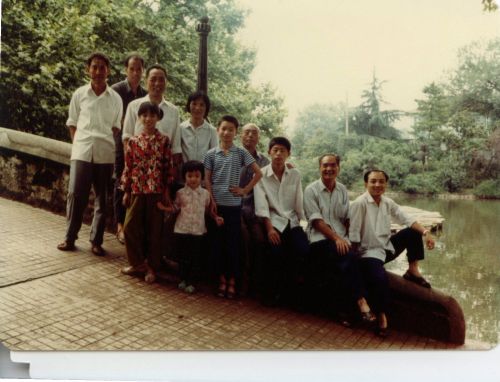 Some of my cousins in Wuhan