Chief "Mac"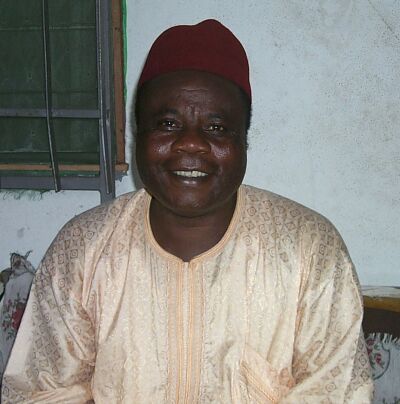 This is Chief Mac and the Head of the Chemistry Department here at University of Buea as well.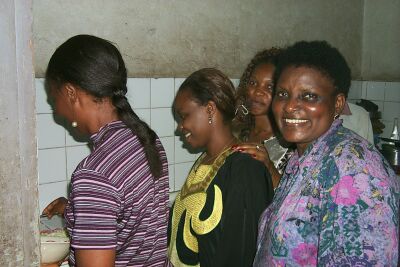 This is Mac's queen, who is facing the camera in the front, with other ladies in the kitchen preparing a banquet.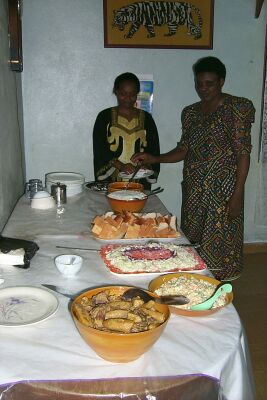 The feast is just about ready for the guests from the Department.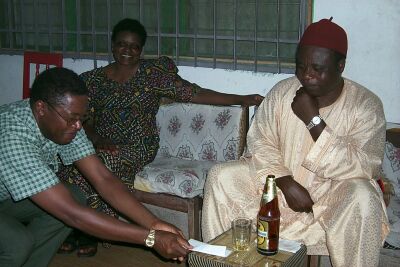 There were 11 items on the agenda, one of them was the presentation of a gift by the senior member of the Department present.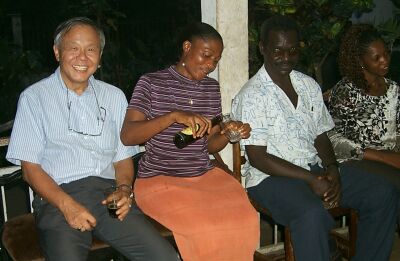 While others were just having a good time with local drinks!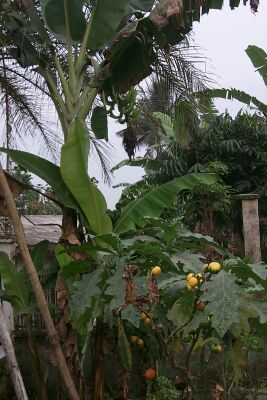 This palace home has a lot of plants in the yard, a typical local scenery.