Spring 2007
I do not have a spring break like my cousins, but I know it is spring as I get many more breaks outside which I enjoy a a great deal. I get more chances to run, to walk and to play in the playground. I like to slide, swing, to climb through tunnels, and even to run some bases in the big people's field. With Mom and Grandma around, I am the king of hill! I do not quite know what the Easter Egg Hunt was all about, but I sure liked the candies inside the eggs.
It's great in the spring!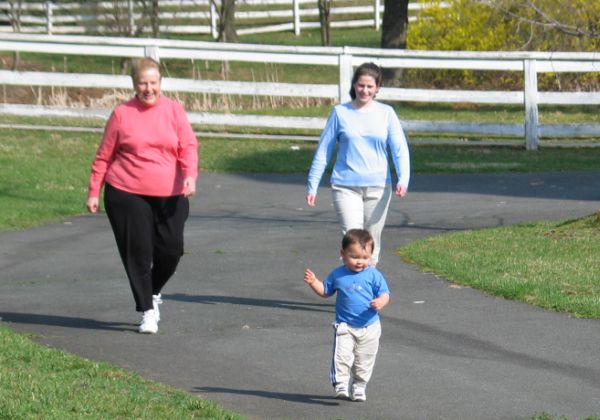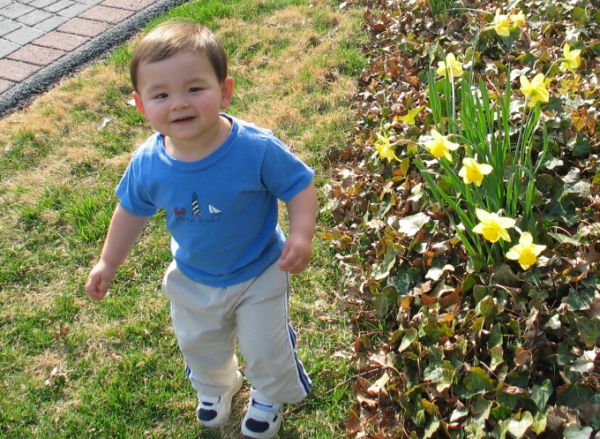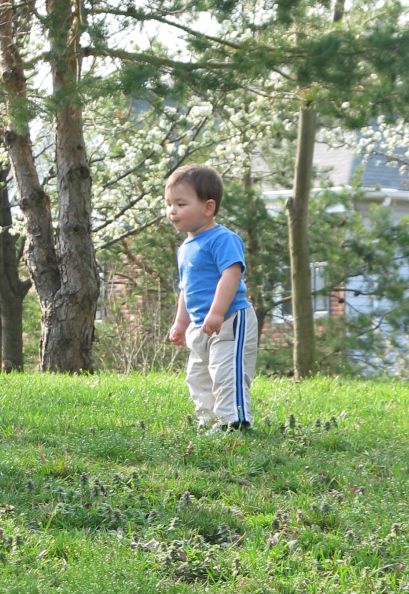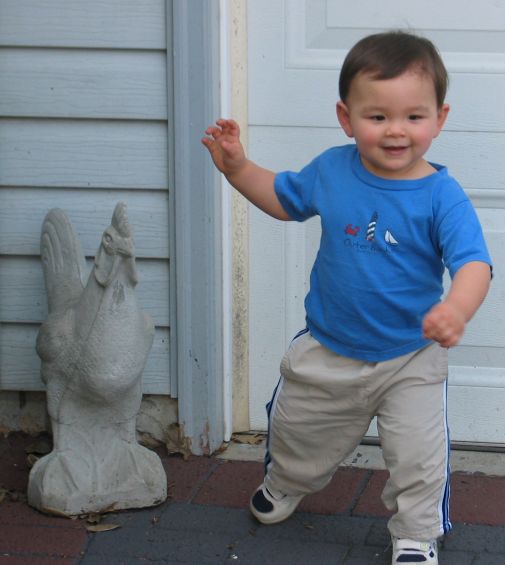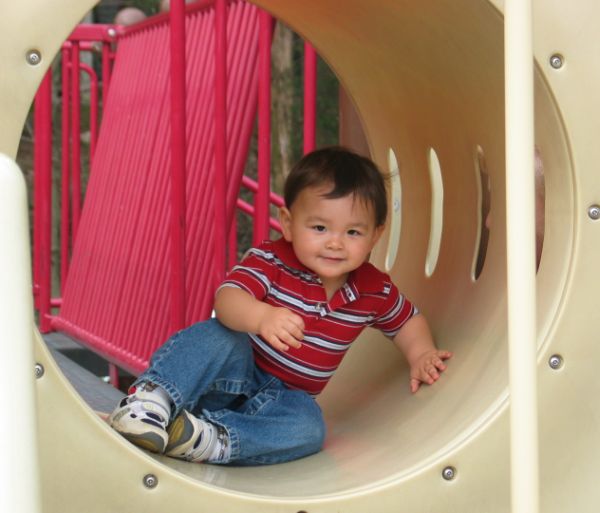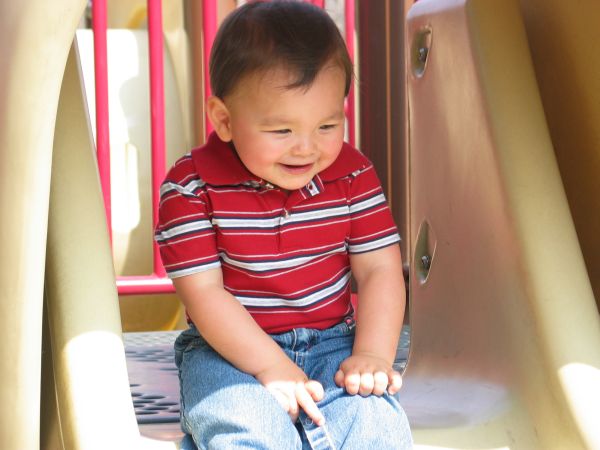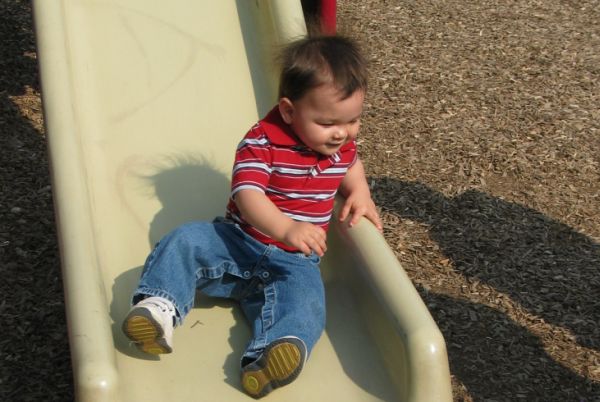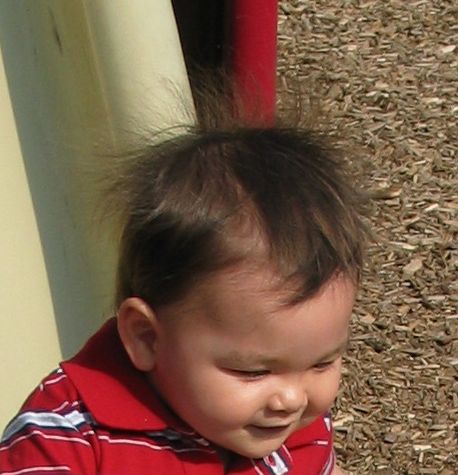 This is a hair raising slide!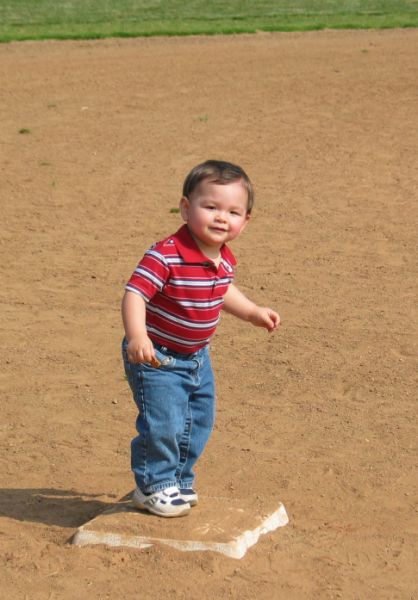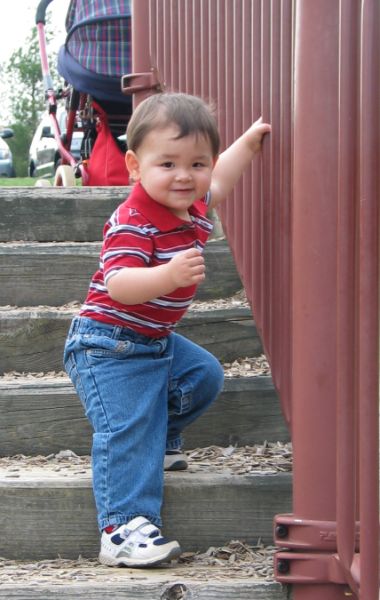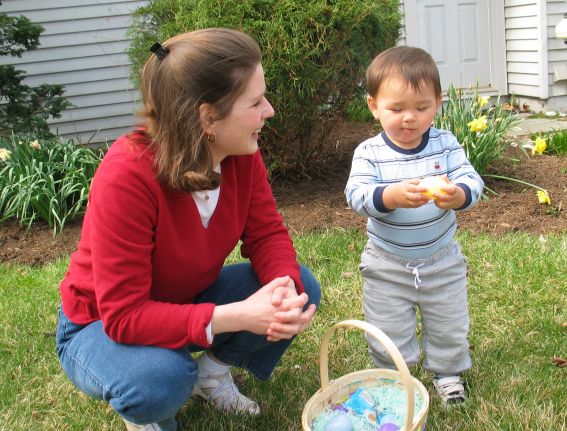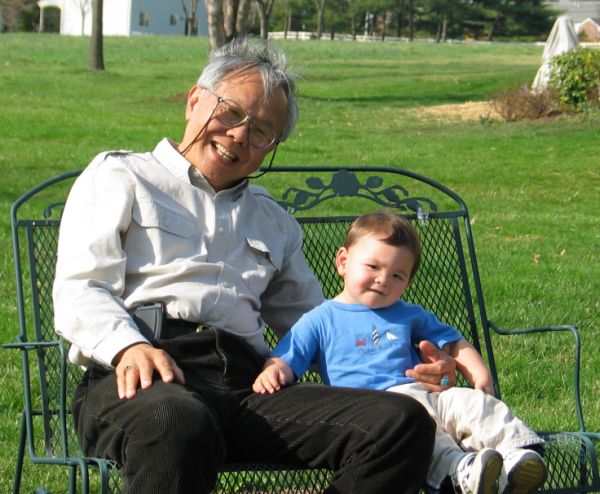 Hair raising tilted heads!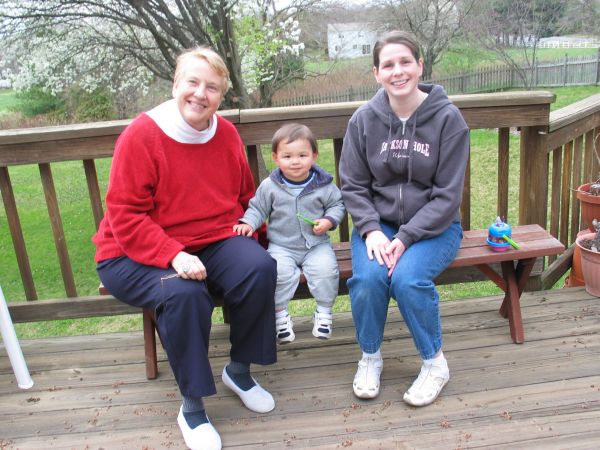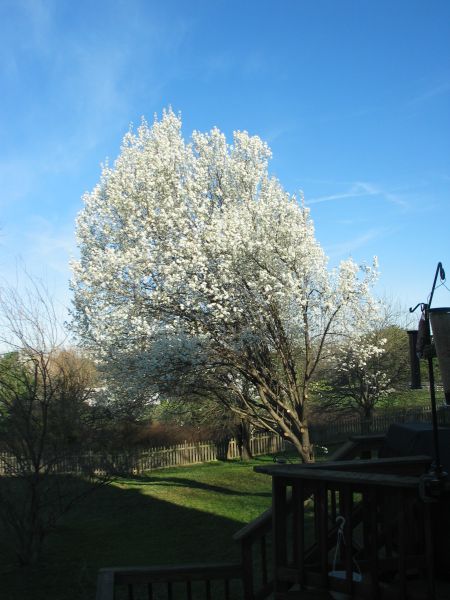 This is a beautiful tree in our backyard, yes, it was tilted by a large storm!