My Baptism
Last week was a very hectic one for my short life! First we traveled to Delaware for Thanksgiving. Thanks to my Mom and Dad's good planning, the trip was not as bad as I thought it would be.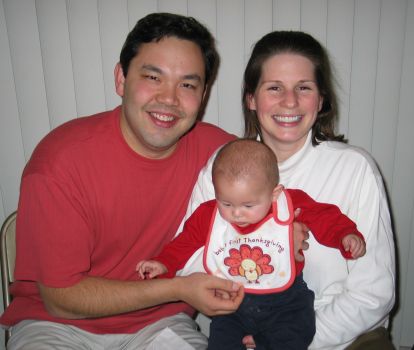 My first Thanksgiving dinner certainly smelled good, but I did not get any traditional food. They tried some sweet potato on me, and this is how I felt about it!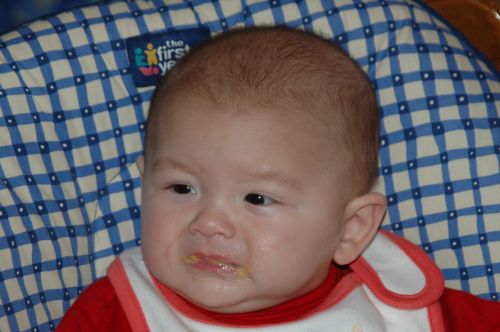 Later, I tried some bananas. Wow, this is how I felt about that!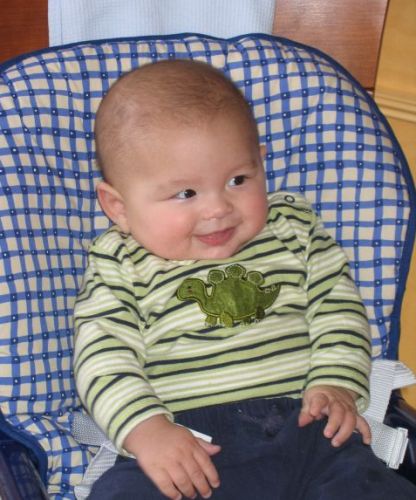 Because of my baptism on the following Sunday, we drove back home on Friday night. I was by that time enjoying travel and did not complain about getting strapped into my car seat: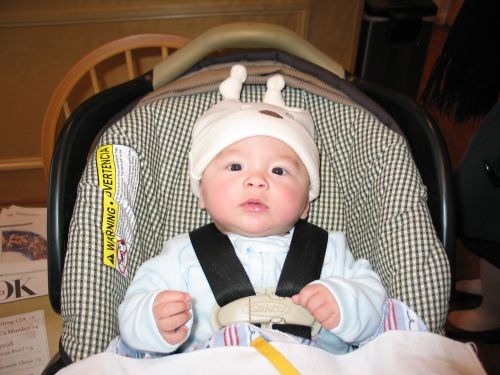 Baptism was no big deal. I did not fuss about the cold water and the many strangers. We certainly took a lot of pictures with different groups of people.
With Godparents: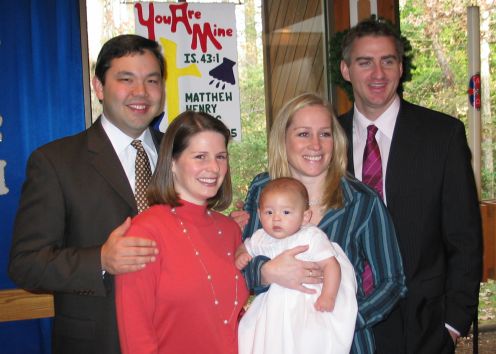 With my cousins, my GooGoo, and my Uncle: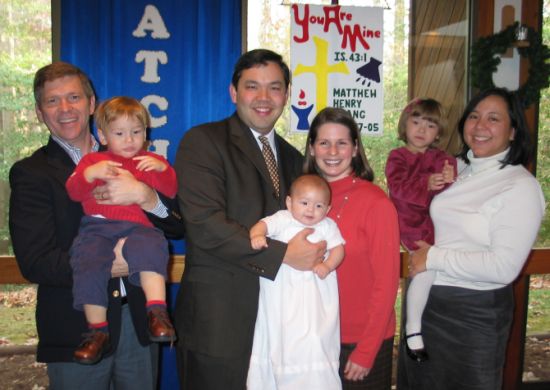 With Grandparents Huang: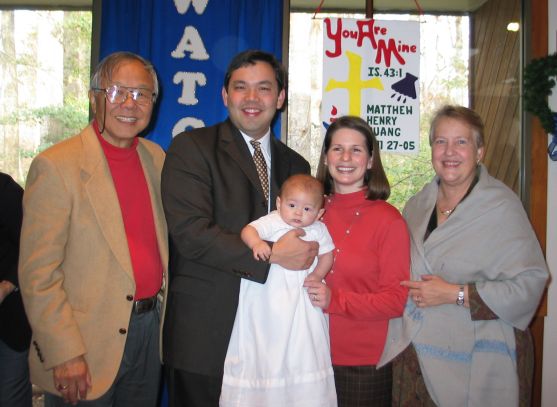 and Grandparents Dettmar: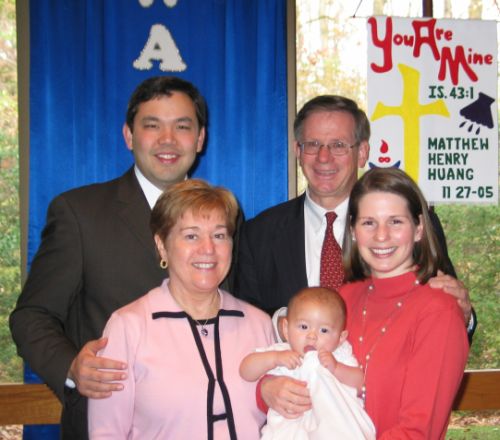 With my Great Grandfather: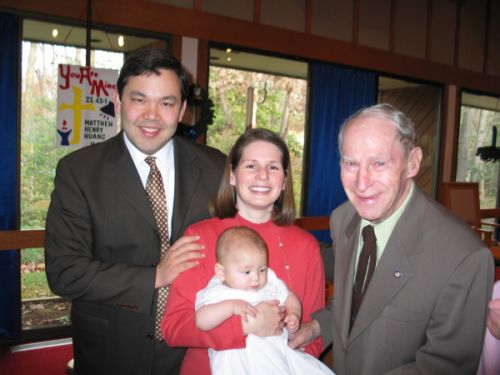 With my Grand Yauyau: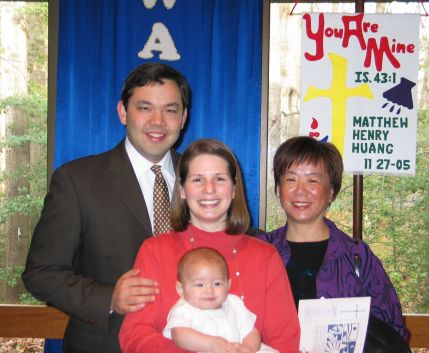 Yes, this is a banner specially made for my baptism: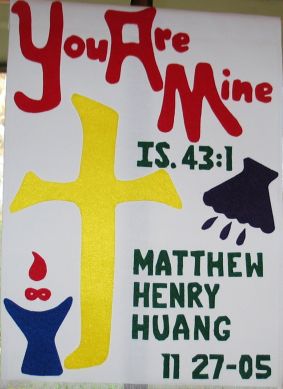 There was a big party after the ceremony. Even though I did not have a piece of cake, I enjoyed all the attention I received until I was totally exhausted.