BMT --- some reflections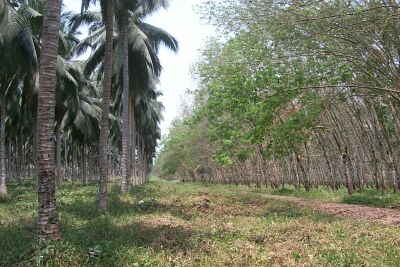 As we have told you before, Cameroon is blessed with natural and human resources. Yet both resources are not well used or developed. This picture was taken at the CDC plantation with rubber trees on the right and palm trees on the left. At the present time, the economy is still based primarily on agricultural products. And you see women working in the fields doing all the tough tasks.

Many family plots are totally handled by women, who play pivot roles for the family structure in Cameroon.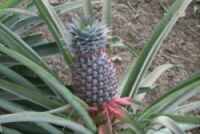 They grow everything from corn, tomatoes, and okra to pineapples in small plots, sometimes far away from home, requiring hiking up a mountain for hours.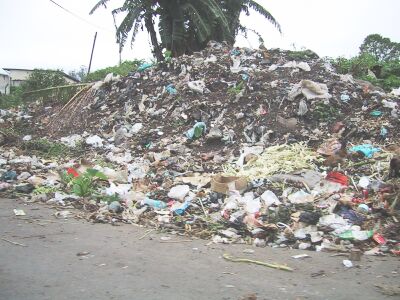 Sure, the garbage on the side of the street bothered us. But this kind of condition can be corrected easily. We believe that this type of problem will be alleviated as the infrastructure improves.

This was the condition of streets in Buea when we first got there.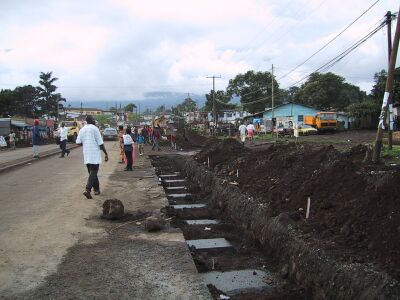 During the construction period, everyone in town suffered from the mess. The traffic was terrible. It took up to 45 minutes for us to go to the University from our place in the upper part of town.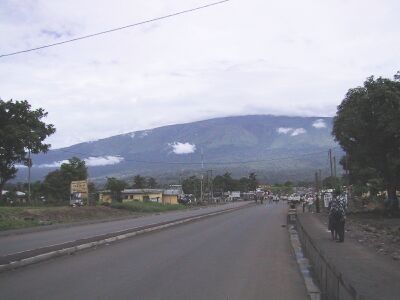 This is a picture taken after the highway was done, with the huge Mount Cameroon in the background. And, at this point, we only needed 10~12 minutes to go to our office - with no bumps! What a change! The improvement is as clear as night and day!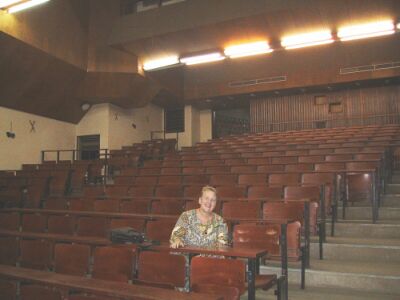 But some things are going to be very hard to change. You probably are wondering what was Janice doing in a empty hall here in this picture. We went at 7:30pm to this concert scheduled for 6:30pm. And we were still the only two people in the hall. "You should have known better!" --- our Cameroon friends would tell us. But, unfortunately for us, we could not learn the habits and we do not think that the Cameroonians can get rid of this tradition easily.