Bamenda Trip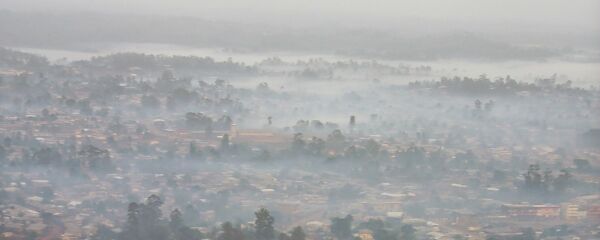 From our Skyline hotel, you can look down to see the whole of Bamenda, the largest city in the Northwest Province. In the morning, it became a Chinese painting!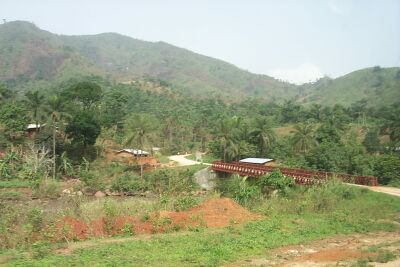 We used Bamenda as our base, visiting many places around the area. This is on the country road to Wum. The highway was not all paved and some bridges were down so we could not complete the "ring" road. But we took an alternate small ring road.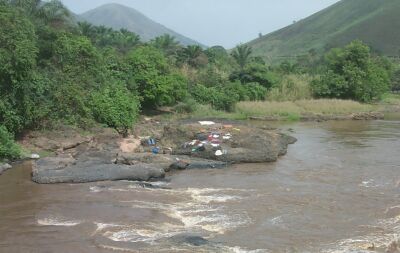 This river flows northwest and eventually goes into Nigeria. Notice the laundry drying on the rocks!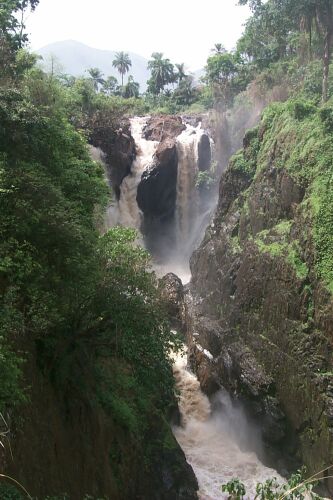 This is Menchum Falls in the dry season! Can you imagine it in the rainy season?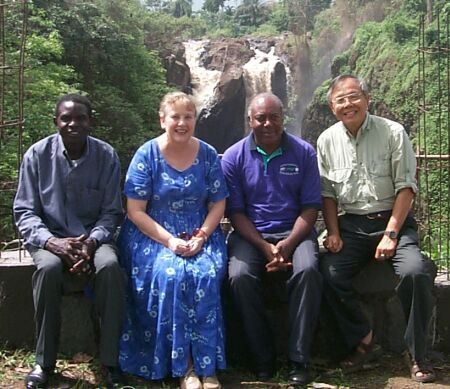 Four of us traveled five days together. On the left is our driver, Ekeke, and in between us is Ndumbe Mosaso, who is the Private Secretary to the Vice Chancellor of UB. He also is involved in the directing of the UB choir. He and Tom practiced a couple of duets together in the car while en route.

Lake Wum is a small crater lake. As usual, there were thousands of birds around.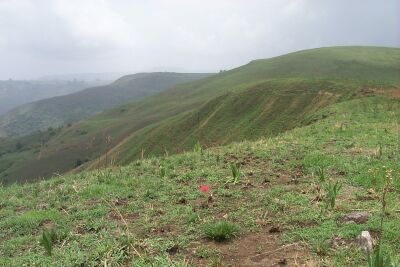 After Wum, we went up to the grassland, the whole area is above 6000 feet. It is just spectacularly beautiful! Notice the red flower in the front of this picture, Tom has enlarged it for you to see below:
On another day, we went to the Sultan's palace in Foumban. This empire has a recorded history of nineteen dynasties. We went to the Museum above the Palace, which has a collection of several artifacts. The building is definitely different from other local buildings. It was constructed at the turn of last century.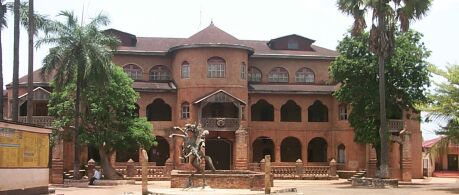 .