Summer time is beach time!
We love the beach! Summer time is a good time to visit Yeye and Grandma, they can take us to the beach in 15 minutes. We certainly have taken advantage of this convenient situation and enjoy the beach every time we go. Meghan likes to run with the waves, and I like to use a shovel to dig, and dig, and dig!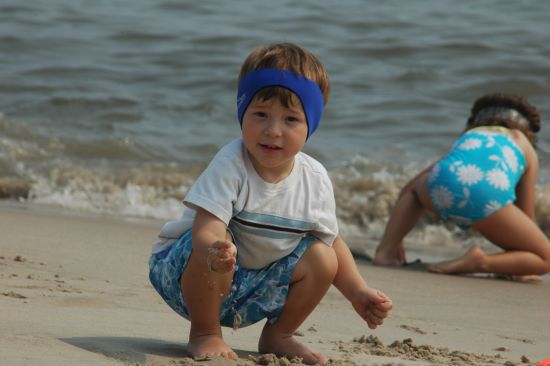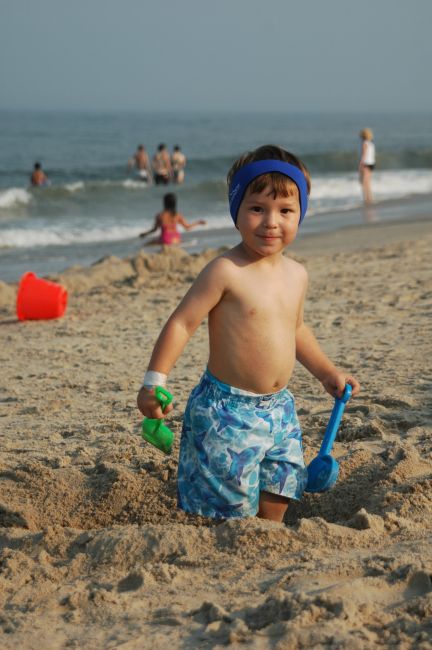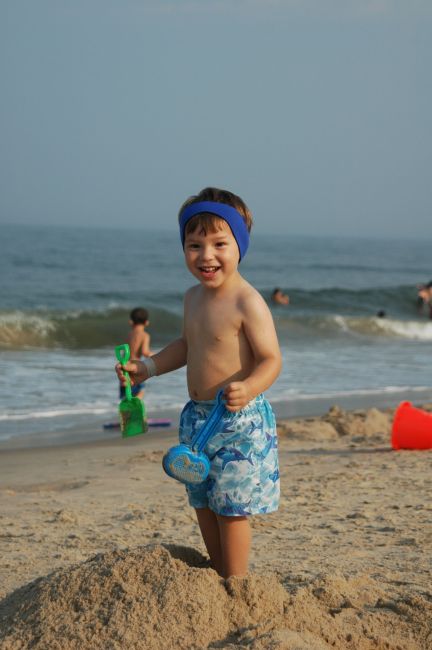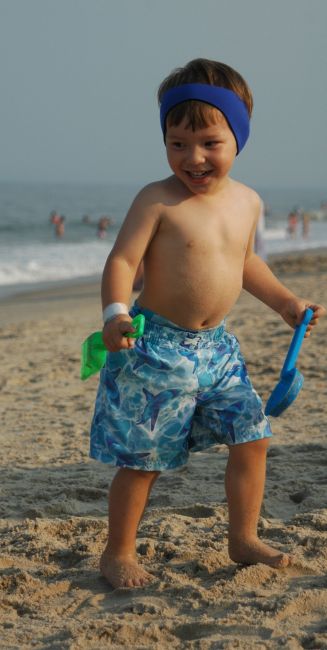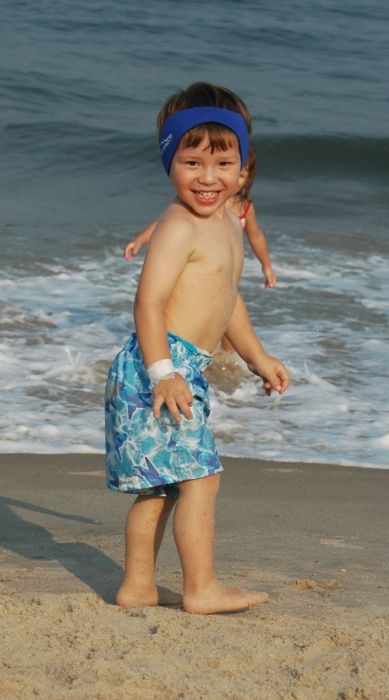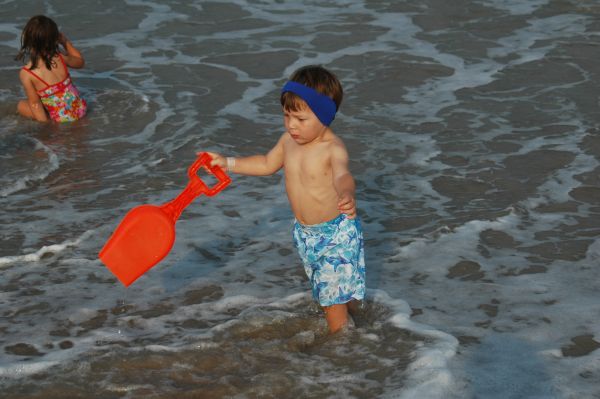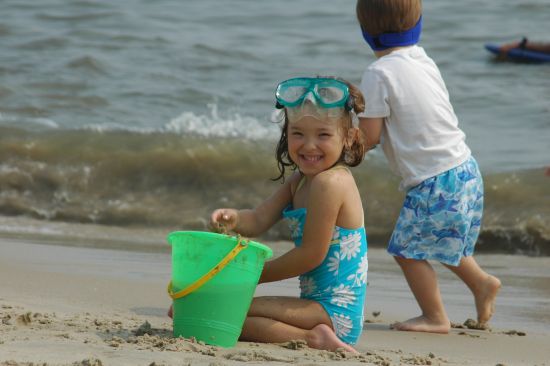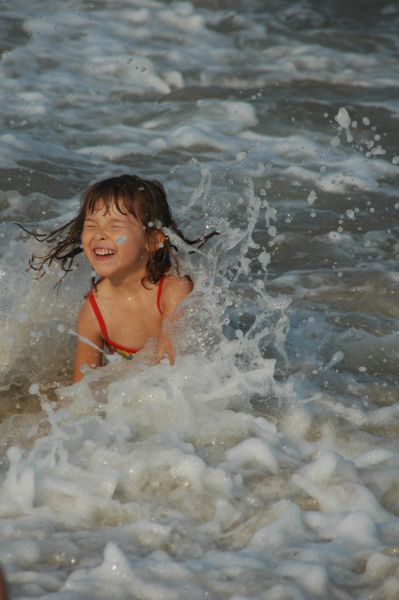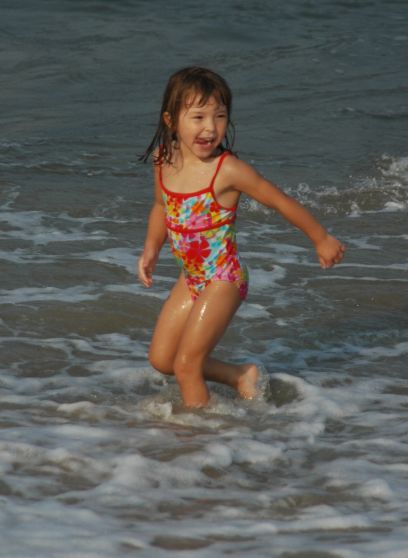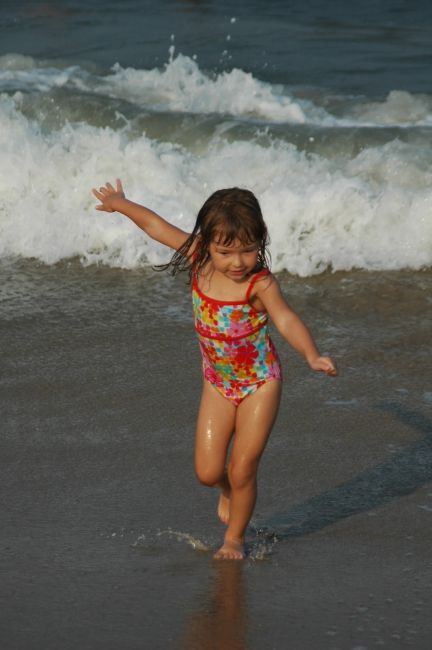 The best sand castle of this year!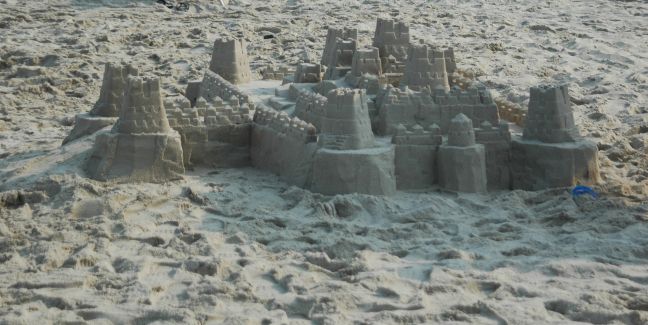 Dolphins are playing nearby daily!