My Grandparents are back from Cameroon
My Grandma and Yeye came back from Cameroon on July 16th, 2002. My mom took me to the airport to meet them. Since three of their four pieces of luggage got lost, we were in the airport for quite a while. They were very happy to see me.
The following pictures were taken after they came.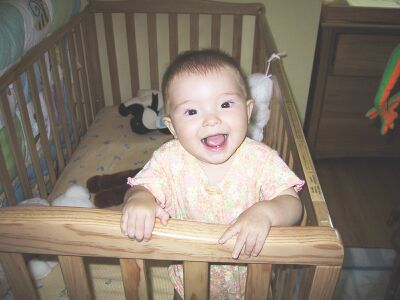 Yeye likes to take pictures, he caught me at a happy moment in my crib.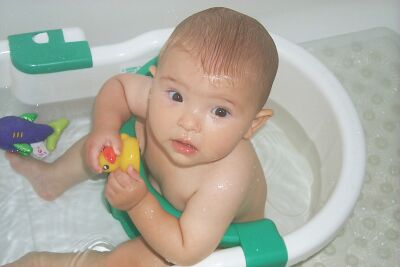 As I told you before, I like to take a bath. It's fun to play in the water.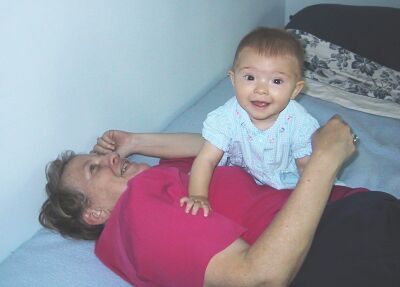 And it's fun to play with grandma, she just about lets me do anything I want!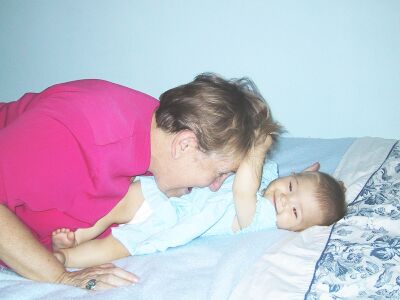 Including pulling her hair! I like her hair, as it has the same color as mine now.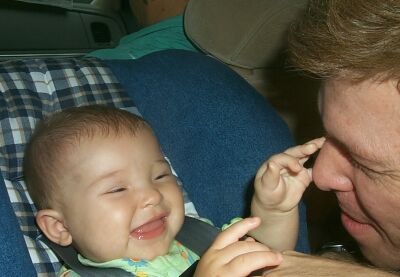 In the second week after they came back, they took us for a long car trip to Boston. My great grandma Margaret Rita was buried in Boston on July 22, 2002. It was a 12 hour trip - I did my best. This is when Dad tried to amuse me while I was in my car seat so I did not fuss.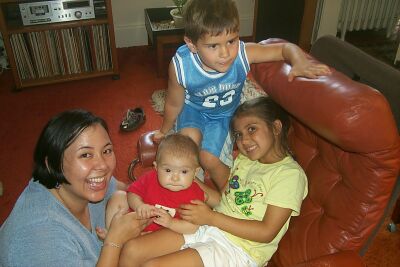 I met more people there, they all thought that I was special.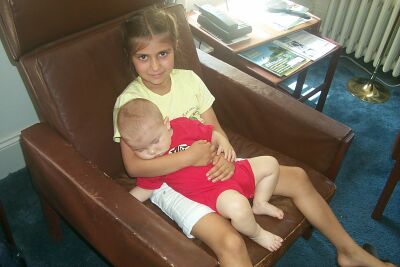 I was so tired that I collapsed in Michaela's lap for two hours. She was very nice not to move so I did not wake up.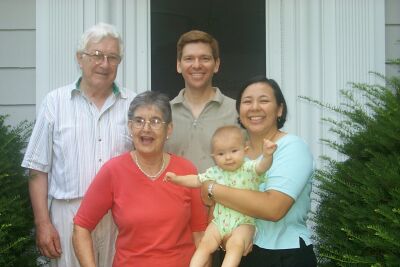 We took this picture with Babs & Bill at the door of their home.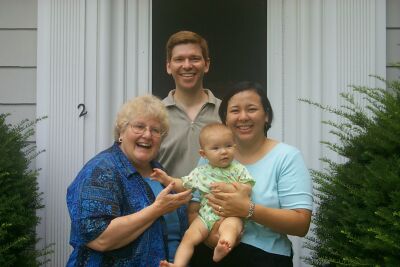 And with grand aunt Shari.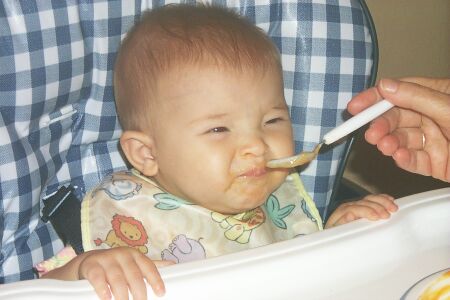 After we came back from Boston, my grand parents tried to take care of me for a week, as my nanny Mary was on vacation. They tried to feed me with different food, oh, what a taste, when they gave me apple sauce for the first time.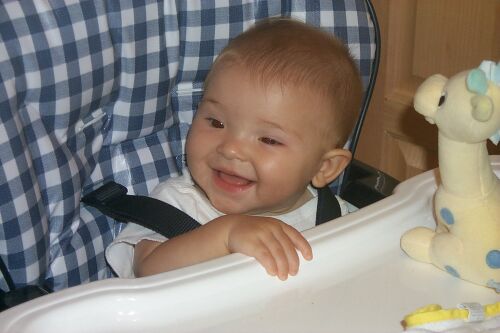 Most of the time, I enjoy sitting in the high chair to be fed.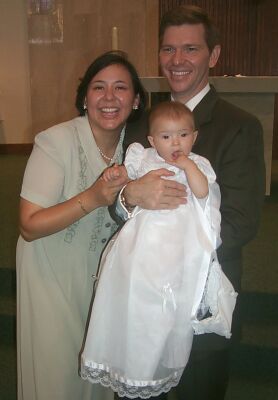 There were quite a number of people came for my christening and the party afterwards. I was hungry and tired for the whole thing, I could not tell you who were there.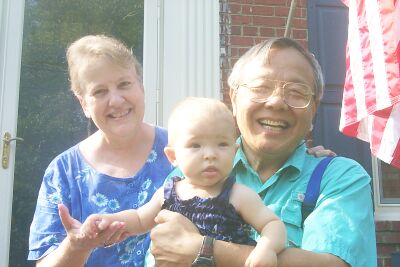 The day my grandparents drove back home, they again want me to take another picture with them.