Another Wedding
This is the story of the wedding between Christelle Kamga and Joseph Pride. They were married on March 16th, 2013. It was a lovely wedding in Pittshburg, PA. It was a decision between these two young people with very careful deliberation, we are sure. They came to visit us in Delaware in November of 2011 after they had dated for a while. You could see easily that they were in love, but we were sure that they had to work out all the frictions between any two people.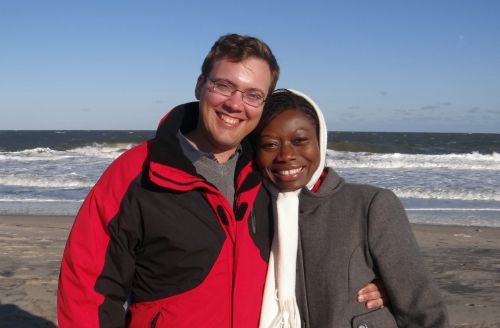 in Delaware
Then in Septembed, 2012, there was a reunion in Johnson City, Tennessee, for the Cameroon students. To our joy, both of them came. That was certainly a very good sign that they had smoothed out their relationship. They had by then learned quite a lot about themselves. In the picture below, they were in the center left of the group: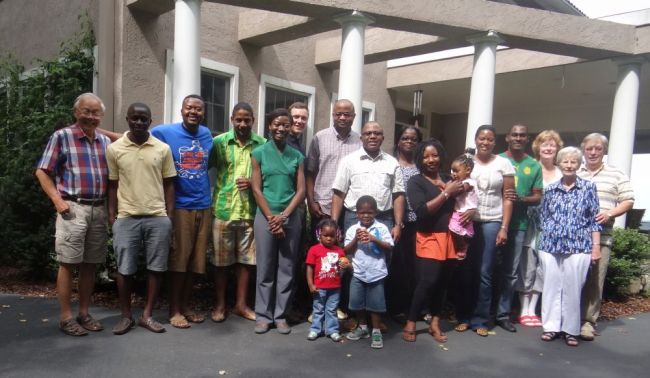 The house owner, who generously provided the meeting space, Jennie Gerace, was also in the picture, along with Susan Campbell and her husband on the right side of the picture.
Below are a few pictures of the rehearsal, the rehearsal dinner, the wedding, and the wedding dinner. This is just a small sample of the biggest day of their life. They provide you some glimpses of this event! We were very honored to be involevd in parts of their wedding.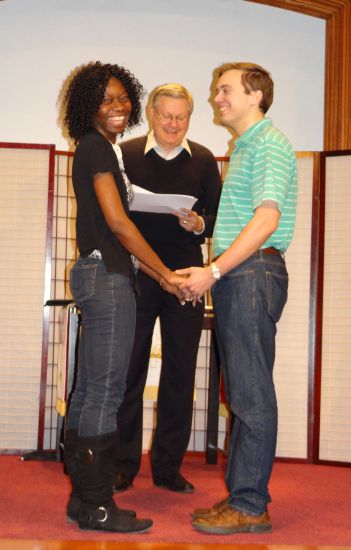 the rehearsal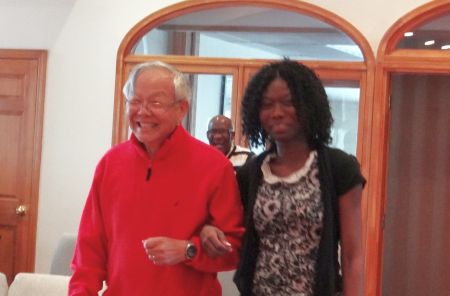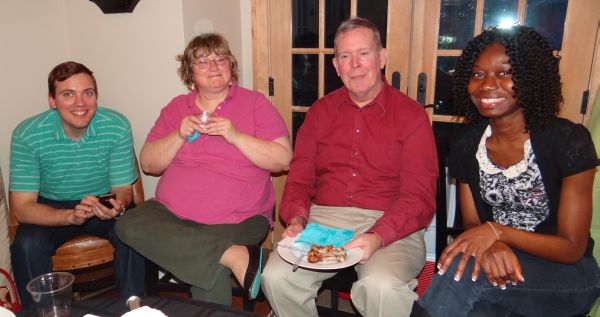 the couple with the Groom's parents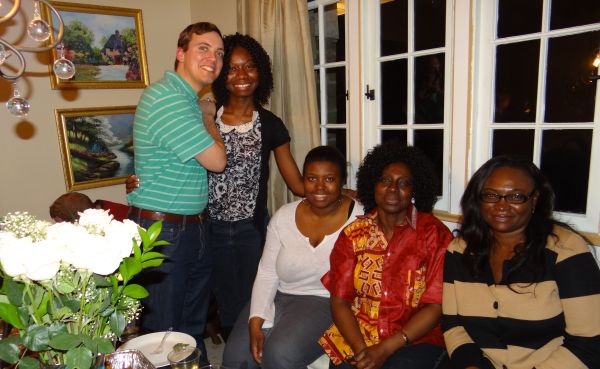 the couple with the Bride's family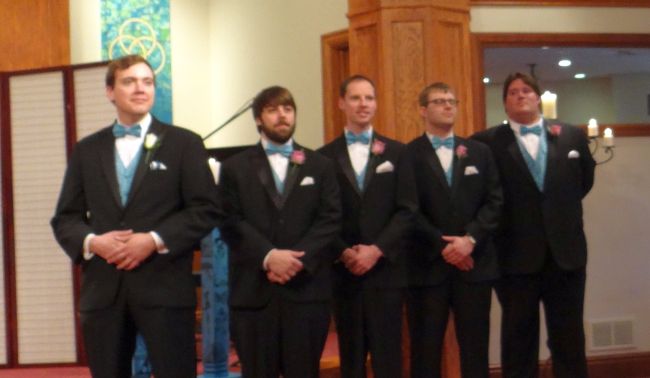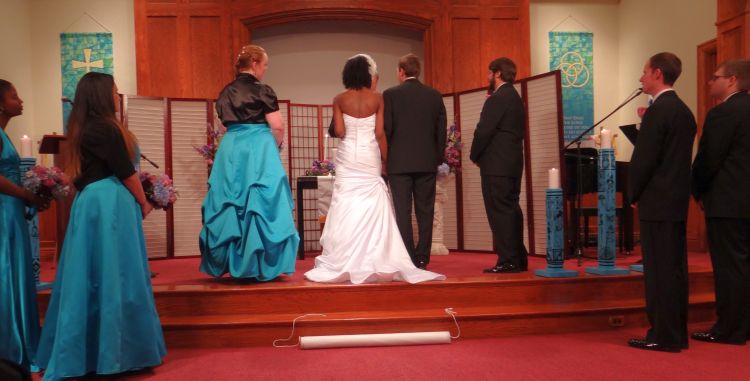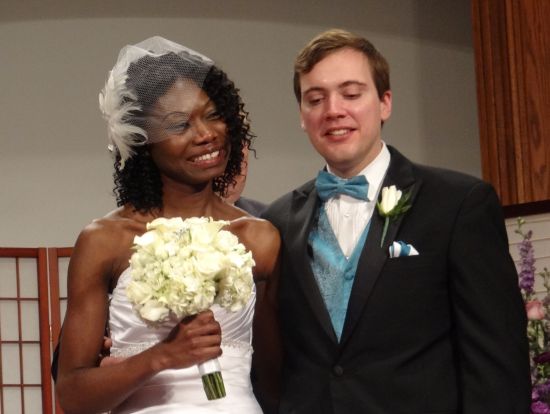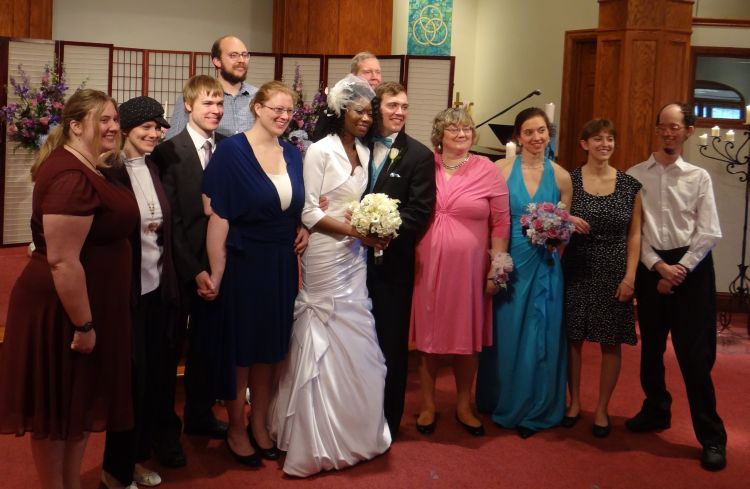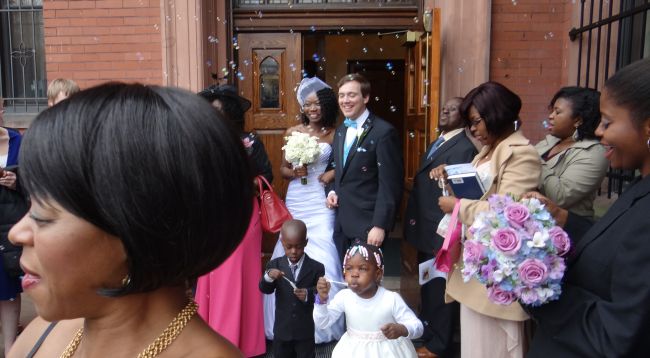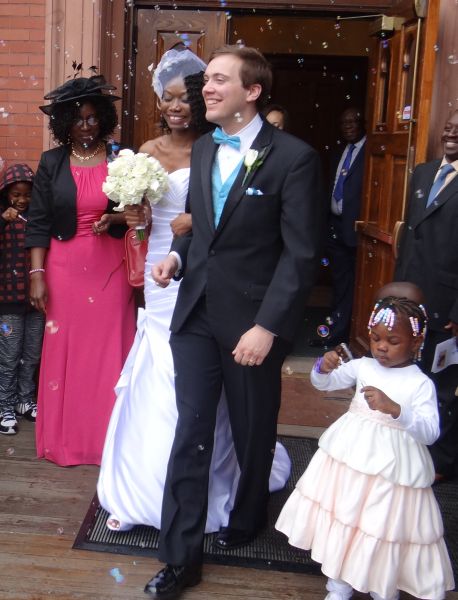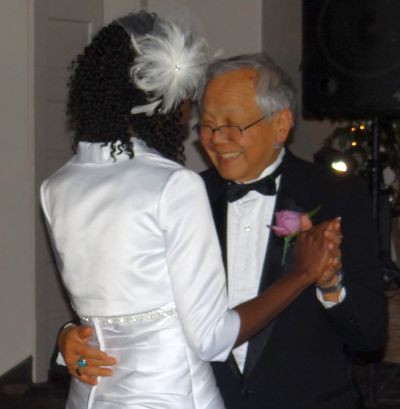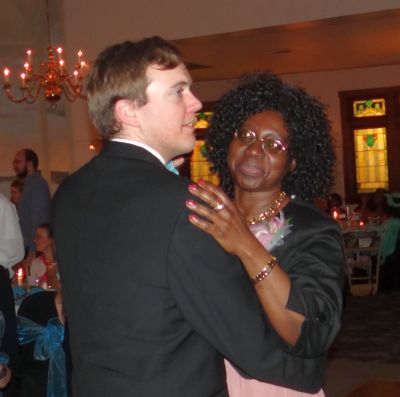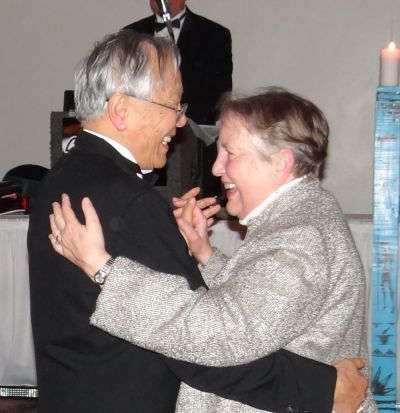 This last picture below is an interesting one. The couple pictured with the newlyweds was the first Camoroon couple married in Johnson City, TN, nine years ago, Clarise and Christian. The other young man, Aberto, Janice's math student, may possibly be the next one to get married. We anticipate this with excitement. But please do not wait for nine years, we might not be able to wait that long!